Don't get confused about intelligent lighting systems for home, this is another terminology in the market regarding smart lighting systems for home.
Smart or intelligent lighting systems are those systems that can be operate and manage via your smart phones, tab and from voice, these systems works with WI-FI and can allow you to operate and manage all their functions.
[list icon="enotype-icon-arrow-right4″ icon_bg="square" icon_bg_color="#6b6b6b" ]To turn lights on/off at a pre-set time.,Operate and manage remotely via from your phone,Enjoy different mode of lighting according to your mood,Command via from voice[/list]
These are the essential functions which enables them a (smart) intelligent lighting systems home.
Lighting systems
There are number of systems available in the market, however it depends upon client requirement to what extent he/she wants to install in their home, however a list of best intelligent lighting (Leds) system for home 2019.
All these systems are limited to LEDs with intelligent and smart way of lighting at installed location.
You can choose others, if the pocket allows to have a fully dedicated smart home systems.
Philips Hue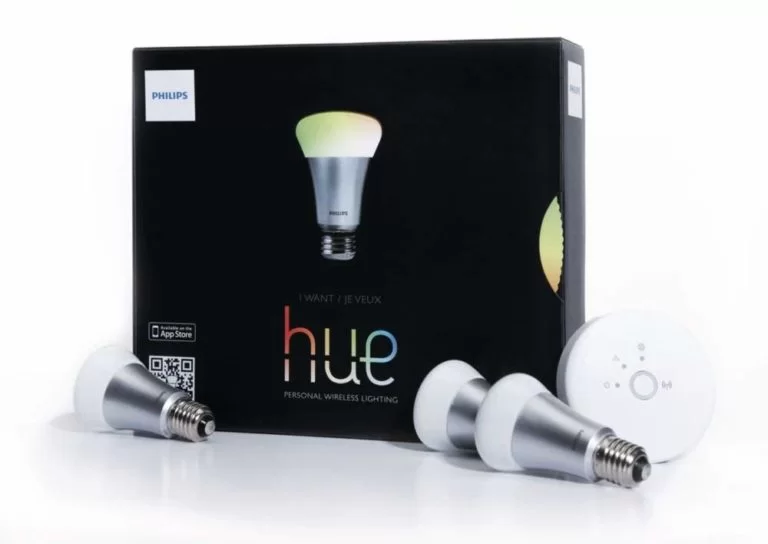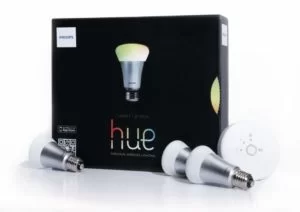 Philips starter kit is the most popular among many countries and very reliable, in addition Philips offers white and ambience lighting bulbs to change your mood, you can dim it but you need a dimmer switch or a separate controller to avail that function.
In addition Philips can be install at any place you want to without hassle due to free of wire technology, they are built in Wi-Fi and connect directly to their HUB.
Price: $149
Wiz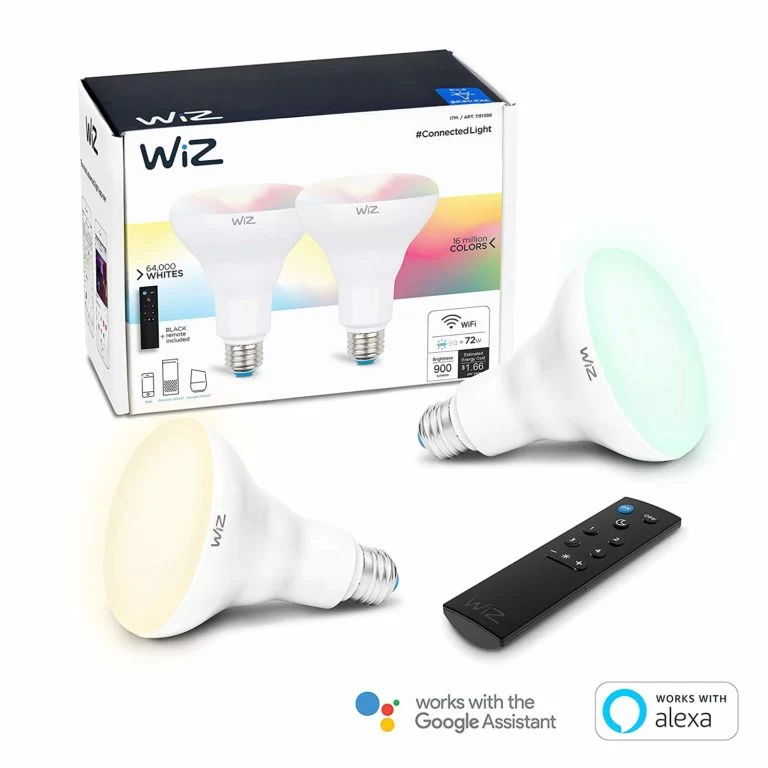 Wiz is very similar with Philips Hue, but steps ahead in terms of technology, you don't need to have a hub for Wiz lights, they requires just WI-FI which connects through designated cloud app.
It also works with google assistant, Amazon Alexa and Siri for voice control. 64000 white and 16 million colors preset modes of lights with starting from 6.8W to up to 35W of bulbs.
You can install anywhere you at your home with different Wiz lighting bulbs in order to create your own set of scenes.
Price: $80
Ikea Tradfri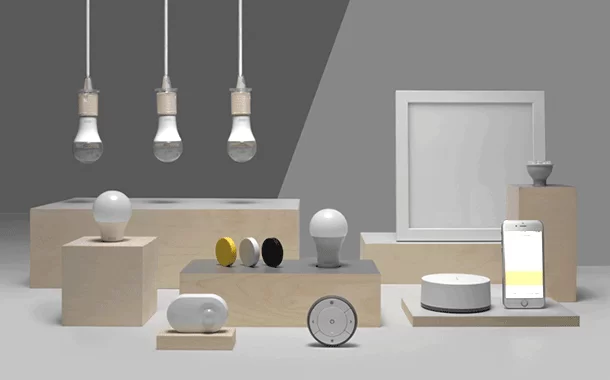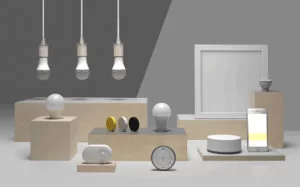 If someone having a budget issues with above lighting systems then Ikea is the best choice, You can choose as a starting kit which starts from just 25 UK (Pound) a package of remote control with white and warm light Led bulb, wireless system requires home Wi-Fi to be able to connect with the remote and bulbs.
Ikea not limited to bulbs but they have a number of intelligent lighting systems for home such as dimmers, switches and Led panels for doors, cabinets and table.
High quality and very reliable products in case you worry about their durability and compatibility.
Similarly they can be integrated with Amazon Alexa and Google Assistant for voice control.
For USA consumers go to this site for buy. Ikea USA
Starting Price:
C by GE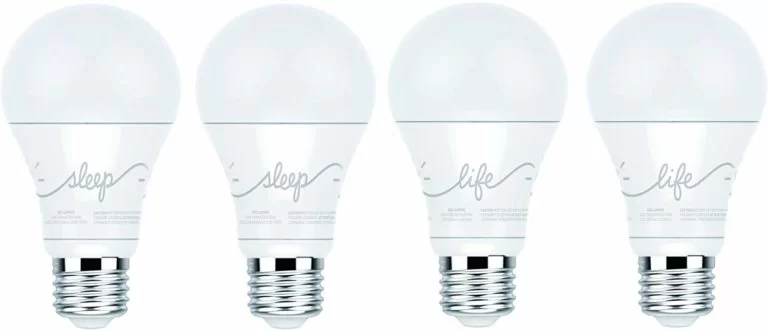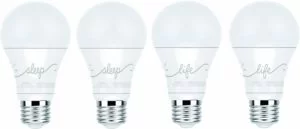 General electric offering many products for homes such as HD, LEDs, and many more for the homes to get smarter and efficient, they are expensive than most of the lighting systems in this list, therefore choose wisely by taking C-Sleep or C-Life smart starter kits for home by GE.
C-sleep align with the sun and can turn on/off and brighten the lights according to the natural sunlight.
C-Life connected LED bulbs give you complete control of the lighting in your home from your smartphone. To create the perfect mood in every space in any time of a day.
They can control via an app available on IOS and android where you can be able to operate it, it also allows you too to dim, warm and schedule your timing for lights on/off and many more from smart phone.
Price: $75
Kasa Smart Wi-Fi LED Bulb with Multicolor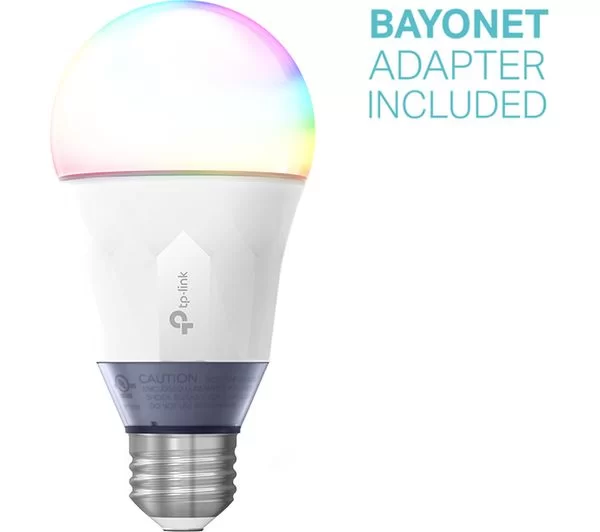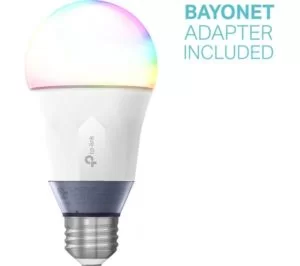 Offering by TP-Link, they are very similar to Ikea and Wiz systems, no Hub required, they can be manage remotely from smartphone via an app.
Kasa Led available in many colors from white to multi color, you can change the color from soft to white,
Multiple pre-set modes which allows to adjust luminosity without compromising quality loss.
Pair with Amazon Alexa and Google assistant for voice control.
So far they are available in Europe and UK consumers.
Starting Price: £19 To £48
Misfit Bolt Bluetooth LED Smart Light Bulb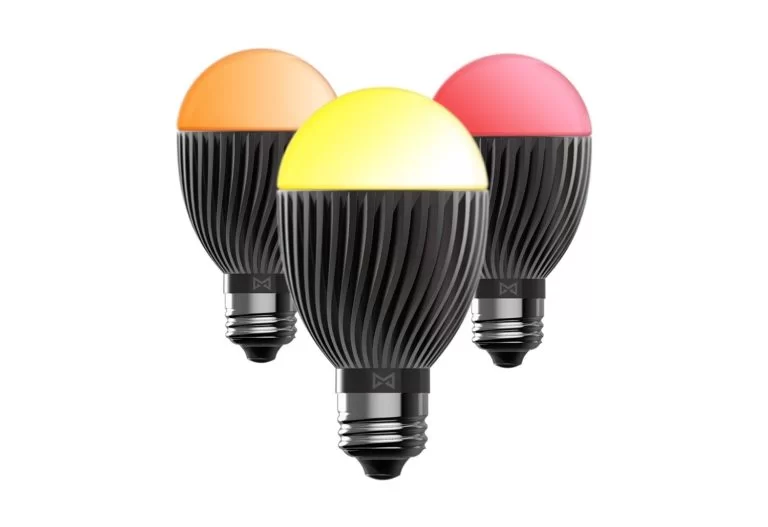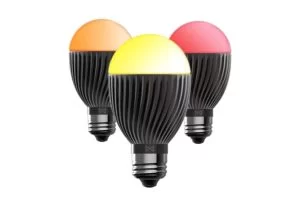 Create beautiful lights capes with over a million colors. With Bolt's efficient LED technology, you'll save electricity and have a longer lasting bulb.
Get up-and-running in under a minute; Misfit Bolt works directly with your mobile device. No hubs required.
Bolt's glass dome enables a 260-degree light dispersion with zero hotspots and has a sleek aluminum body that makes a bold statement in any room. Cheaper than most of the product in the line of intelligent system, so better to start with the least expensive before jumping directly to expensive ones.
Price: $12.99
Flux Wi-Fi Smart LED Light Bulb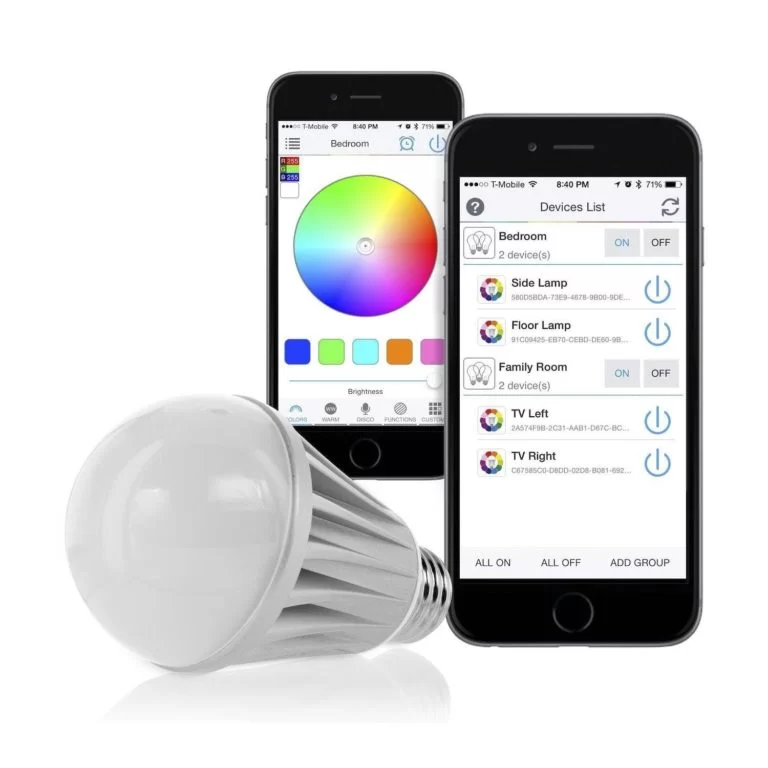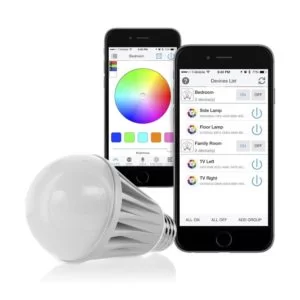 Good quality product according to consumer feedback, in addition it has all intelligent lighting features available in this product.
It allows to set moods, pre-schedule and many other pre-set moods with multicolor Leds bulbs.
Works same as kasa smart Led with almost same features in it.
Price: $36
Home Automation

>>

Home Automation Complete Systems

>>

Lighting System

>>

Intelligent Lighting Systems Home