Roku was one of the first major brands to create a standalone streaming player, and it is currently the industry's leading streaming platform, with Amazon Fire TV close behind. However, as with any product with a decade-plus existence, Roku's selection has become a little complicated, with perhaps one too many devices. We also just tested Roku's new Express 4K plus, which was named the best Roku device under $40 on our list.
Roku's sleek menu structure prioritizes apps (rather than commercials) and offers anything from low-cost Full HD streaming to premium 4K image quality coming directly from a speaker. If you choose one of the top Roku sticks or players, you will enjoy fast streaming at a reasonable price.
Here is the list of The Top Roku Devices In 2023
The best Roku device overall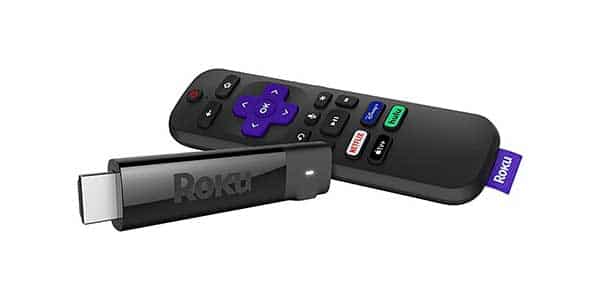 The Roku Streaming Stick 4K replaces the Streaming Stick+ as our favorite Roku gadget. While it isn't a tremendous improvement over its predecessor, it preserves everything we liked while also correcting one of its predecessor's major shortcomings by adding Dolby Vision. In addition, Roku has introduced a new quad-core CPU to the Roku Streaming Stick 4K, which it says will enable 30 percent quicker app launch speeds. That's difficult to quantify, but the Roku Streaming Stick 4K seemed speedy and responsive. Major applications launched in 11 seconds.
Now that the stick supports Dolby Vision (along with HDR10/+), you can stream all of your TV and movies in stunning quality. The image is shown in sharp UHD image quality. However, the gadget falls short in terms of audio standards, since it lacks the spatially-focused Dolby Atmos sound technology. The normal remote is adequate, but for the improved Voice Remote Pro, see our review of the Roku Streaming Stick 4K+ below.
SPECIFICATIONS
Size: 3.7 x 0.8 x 0.5 inches
Max Resolution: Up to 4K UHD at 60 fps
Ports: HDMI, USB
Remote: Voice Remote
Device Type: Stick
BEST DEALS
Excellent 4K HDR quality
Dolby Vision, finally
Snappy performance
REASONS TO AVOID
No Dolby Atmos
Amazon offers better live TV
More:
How to Connect Phone to Roku TV Without Wi-Fi or Remote
The best Roku device under $40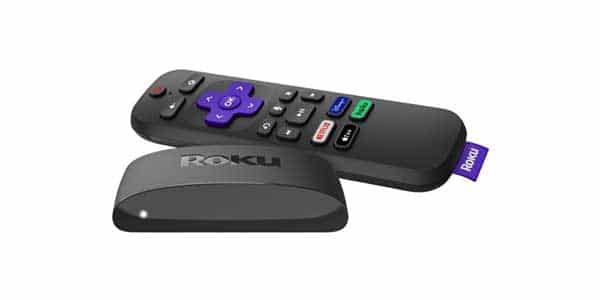 Almost's hard to get beautiful 4K streaming for less than $40, and it always comes with a caveat or two. The new Roku Express 4K Plus addresses one of the major flaws of the Roku Premiere it replaces by providing a better remote. Because this remote does not require a straight line of sight, you may point it in any direction you like. That update, combined with rapid speed and UHD streaming, makes the Roku Express 4K Plus an excellent choice for people looking for a 4K Roku (and all of the applications that come with it) at the lowest possible price.
Having said that, there are two reasons to consider spending a bit extra. Its design is a touch too light, so you may have to fiddle with it for a minute to get it to rest flat on a surface, making the Streaming Stick Plus' easy-to-use design even better in contrast. There's also no Dolby Vision or Atmos Audio, although some may not think that's worth paying more for.
SPECIFICATIONS
Size: 3.3 x 1.5 x 0.7 inches
Max Resolution: 3840 x 2160
Ports: None
Remote: Network Voice remote
Device Type: Box
BEST DEALS
REASONS TO BUY
Excellent 4K HDR performance
Decent navigation
Improved remote
REASONS TO AVOID
Awkward design
No Dolby Vision or Atmos
The best premium Roku device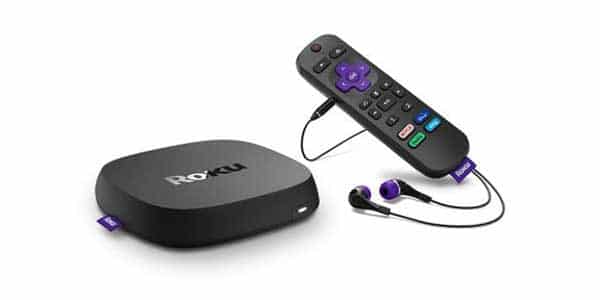 The Roku Ultra is pricey, but it will provide you with the fullest Roku experience money can buy. You get hundreds of channels, complete 4K quality, and lightning-fast navigation, just as with other high-end Roku devices. However, the Ultra has an Ethernet connector for a more stable Internet connection, as well as a USB port for supplying your own films and music.
Also, the 2020 Roku Ultra is a bit faster in places (though you might not notice it all the time) and offers improved wireless streaming range. The included Roku Voice Remote Pro has many great features, but our favorite is the fact that it doesn't require batteries. Oh, and it also has hands-free voice controls — crucial if you can't find yours. It also has two programmable buttons, and a headphone jack for private listening.
SPECIFICATIONS
Size: 4.9 x 4.9 x 0.9 inches
Max Resolution: 3840 x 2160
Ports: Ethernet, USB
Remote: Roku Voice Remote Pro
Device Type: Box
BEST DEALS
REASONS TO BUY
Great performance
Includes Roku Voice Remote Pro
USB port
REASONS TO AVOID
Expensive
Almost nothing new from last year's model
The best cheap Roku device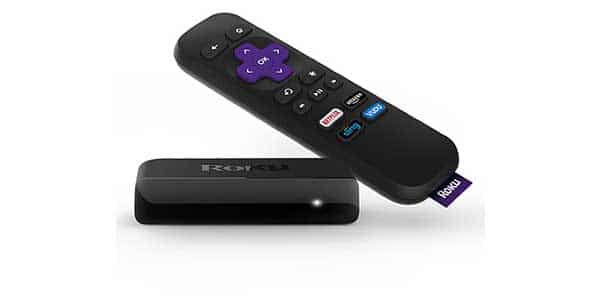 Since its first release in 2016, the Roku Express has gone a long way. The gadget was underpowered and inconveniently constructed at the time. The Express is now a sensible option for 1080p TV owners looking for the most basic streaming solution. The Roku Express is the cheapest streaming player from a major manufacturer at $30, yet it comes with a lot of functionality. A smartphone app provides access to voice search and private listening in addition to thousands of streaming channels and a fully configurable UI. The one significant drawback is the typical IR remote, which does not always operate as effectively as it should.
SPECIFICATIONS
Size: 3.0 x 1.5 x 0.8 inches
Max Resolution: 1920 x 1080
Ports: None
Remote: Standard IR remote
Device Type: Box
BEST DEALS
REASONS TO BUY
Improved design
Good performance
Customizable interface
REASONS TO AVOID
Too light to sit still
Imprecise remote
Home Automation

>>

Brands

>>

Amazon

>>

The Top Roku Devices In 2023