You want a switch that can be turn on/off at a fixed time to be able to wake up, save energy and so on, and when you search for similar timer switch for outside, not all timer switches compatible to it, therefore here are the list of best timer switch for outdoor porch light and other outside appliances as well.
How to choose the best one among the best list?
Smart phones, smart TVs, and other smart devices are in style right now. The same is true for light timers. Yes, smart lights are convenient, but if you just want your porch lights to switch on and off when you are not there, an automated porch light timer will suffice.
One benefit of purchasing an automated porch light timer instead of a smart one is that the former will not be hacked. Oh, and it's also a lot less expensive. Here are some factors to think about while selecting the finest porch light timers.
Value for money. The most expensive light timer doesn't have to be the best. Just make sure that it has the basic: it will turn on and off the porch light when you are not around to manually do it.
Convenient manual override switch.
Built-in backup battery in case there is a blackout.
Can be programmed or set up daily timer settings for at least a week.
Energy efficient.
Timer that adjusts during daylight savings time.
So These are Timer Switch For Outdoor Porch Light
Econoswitch 7-Day Programmable Light Switch Timer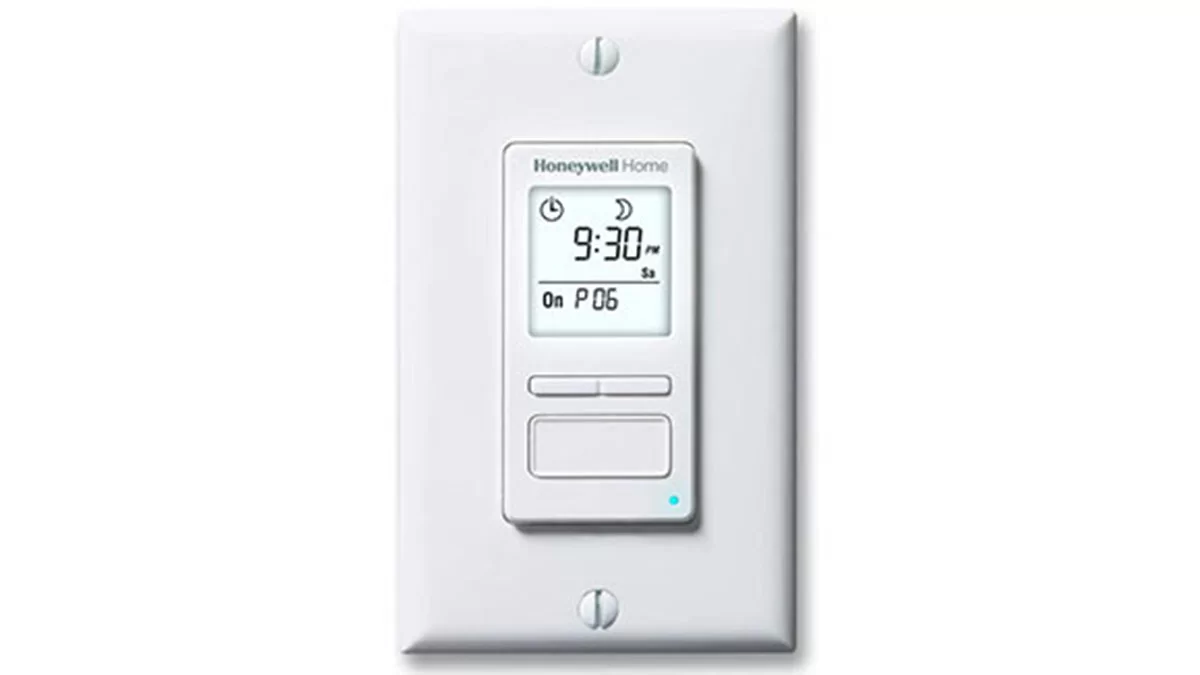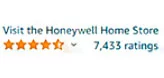 This programmable switch for lights and motors, another product from this well-known company, has two modes: manual and automated. This is one of the reasons why this item is so popular: it provides buyers with options. This timer may be set for up to seven days.
Add convenience and customization to your home with the Honeywell Home ECONOSwitch 7-Day Solar Programmable Light Switch
Schedule your motor-operated appliances such as ceiling fans, bathroom fans, pond pumps, and pool pumps in addition to all your home lighting (one switch per home installation). 1800W, ¾ HP on 120v
Compatible with LED, CFL, incandescent, halogen and fluorescent lighting for outdoor or indoor operation
Wire your lights, fans, and other devices through a switch that can help save money while adding a level of convenience and safety to your home.
myTouchSmart 24-Hour in-Wall Digital Timer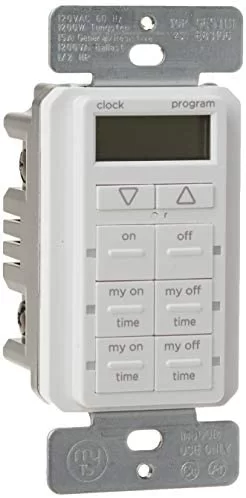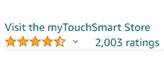 MyTouchSmart In-Wall Digital Timer Save time, money and energy by scheduling your indoor or outdoor lighting and appliances – ideal for ceiling lights, ceiling fans, exhaust fans, patio lights, and more.
Simple Set timer features 4 programmable On/Off buttons and 2 On/Off override buttons for when you need to use the connected light/fan outside of your selected scheduled times
Blue LED indicator lights next to each button show which buttons/programs are currently active or selected; compatible with LED, CFL, Incandescent and Halogen bulbs as well as dimmable LED and dimmable CFL bulbs
Replace your existing light switch (Neutral wire is required wall plate not included) Screw terminal installation provides improved space efficiency when replacing existing switches compared to flying leads
Backup battery maintains your settings in the event of a power outage; Electrical ratings: 120VAC 60 Hz, 15A General/Resistive, 1200W Tungsten, 1200VA Ballast, ½ HP, UL listed
BN-LINK 7 Day Programmable In-Wall Timer Switch for Lights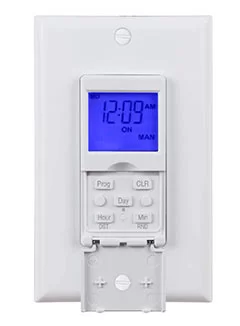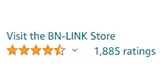 Automate your home's lights, fans, and appliances with the BN-LINK easy-to-use 7-day digital programmable in-wall timer switch. Just set your schedules and go, and you'll never worry if you left the lights on ever again. Convenient blue backlight means you'll be able to set your timer even in the darkest rooms.
Easy programming with 6 buttons. Just set the times and ensure switch is in AUTO mode by pressing on the door for 5 seconds.
Save on time and energy with scheduled programming
Neutral wire is required for installation. Single and 3-way compatible!
More Switch: Best Programmable Light Switch
GE Push-Button Countdown Timer Switch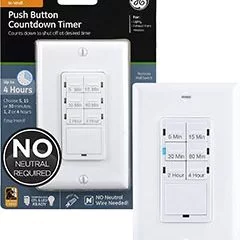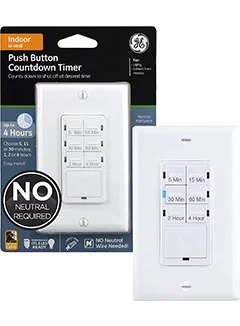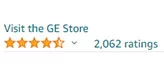 Replace your wall switch or spring-wound timer with this quiet push button digital countdown timer. Timer is great for use with lights, exhaust fans, and heaters. Compatible with incandescent, CFL and LED bulbs
Choose from the following preset countdowns: 5 min, 15 min, 30 min, 1 hour, 2 hour, or 4 hour. On/Off push button also allows you to turn the wired device ON or OFF without an end time
Blue LED indicator lights show last used preset (blinks every 20 seconds). LED lights will stay on when wired device is ON without an end time
Includes a single décor wall plate and fits most single or multi-gang rocker plates
Easy direct wire installation; DOES NOT require a neutral wire (Ground wire IS REQUIRED). Ratings – 125VAC 60 Hz: 6.4A Resistive, 800W Tungsten, 800VA Ballast, 1/4 HP
Legrand radiant Digital Light Switch Countdown Timer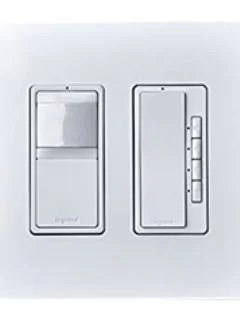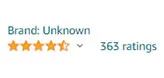 Timer switch has four pre-set countdown times of 60, 40, 20, and 10 minutes.
Timer automatically turns off lights or bath fans at the end of a designated time period. Outlet has automated control of lights, fans, and motor loads, reducing energy waste and lowering costs.
LED locator light glows when switch is OFF for easy location in the dark. Manual ON/OFF paddle control. Visual LED indicator light will move to next lowest indicator as the timer counts down.
The 4-Button Timer Switch controls most types of lighting and other load types like fans and motors. Supported lighting configurations: 0-800 VA E-Ballast, MLV, ELV, CFL, LED Drivers, fluorescent or incandescent, 1/6 hp.
Upgrade your switches and outlets with style and innovation. Comes with interchangeable face plates to match your decor. Add the perfect finishing touch to your home, delivering advanced features to enhance everyday life, while complementing any decor.
Intermatic ST01 7 Day Programmable In Wall Digital Timer Switch for Lights and Appliances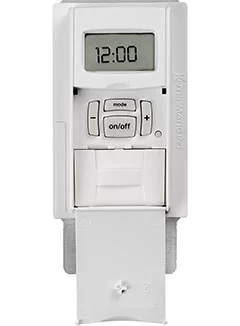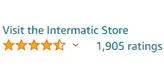 Intermatic ST01 7 Day Programmable In Wall Digital Timer Switch for lights and appliances, astronomic, self-adjusting, heavy duty
Set it once – follows daily changes for sunrise/sunset times
Single-pole or 3-way applications up to 100 feet
Controls all lighting and heavy-duty loads like fans and appliances
Up to 40 on/off settings per week
Incandescent/fluorescent/LED/CFL-compatible
Smart Light Switch by Etekcity, WiFi Remote Control Switch with Timer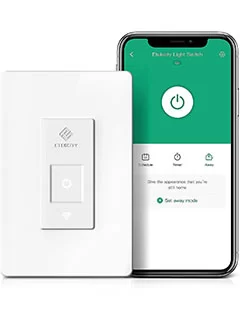 This is a single-pole light switch that requires NEUTRAL, LOAD, LINE wires and a 2. 4 GHz Wi-Fi network
Control your light switch and monitor real-time light status from anywhere via the free VeSync app, you can also share control with other users, so your family members are able to remote control it
Works with Alexa and Google Assistant, you can enjoy the hands-free convenience of controlling the lights in your home with your voice while you're cooking or your hands are full; you can also operate the smart switch with a simple touch
Use timer to set your smart switch to automatically turn on and off while you're home or away; custom schedules and set times, let your lights on at dawn and night or make your lights off in the day time automatically with the Sunrise and Sunset feature
Smart Light Switch, Thinkbee 2.4Ghz WiFi Wireless Light Switch kit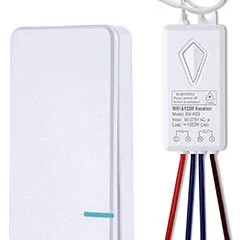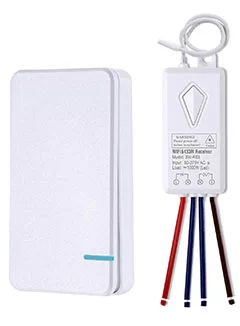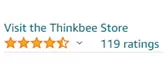 Voice controls the lights in your home via Alexa, Google Assistant and IFTTT. Remote control by using the free"Smart Life" or "Tuya Smart"app, whether you are in your cozy bed, in the office or on vacation.
You can create schedules, monitor real-time light status, share devices and even control a group of lights in your house with a tap of the phone screen. Need 2.4 GHz Wi-Fi connection.
Set up the Smart Wi-Fi Light Switch to automatically turn the electronics on and off based on your schedule time. Saving energy avoids unnecessary standby power consumption, saves electricity costs and extends the life of the lighting.
The effective distance between the receiver and the control panel is up to 328ft indoors and 1968ft outdoors.
Strong signal through the walls and remote control your bulbs, halogen lamps, fluorescent lamps, CFLs, LED lights, fans and other electrical switchboards, etc. Max Integrated Load: 1000W.
CE/ RoHS/ FCC certified. Overloading and overheating. Made of flame-resistant PC material. Fireproof level V0, IP54 waterproof ensures safe and good durability. Quick create or relocate lamp switches but no wire needed.
Home Automation

>>

Uncategorized

>>

Timer Switch For Outdoor Porch Light