The way we consume information altered as the TV and cinema industries reacted to the COVID-19 epidemic.
Companies moved to streaming platforms to distribute many new films in the absence of movie theatres. As a result, the need for a good streaming device has never been greater.
Streaming capabilities are already commonplace on most TVs: Netflix, Hulu, and even Spotify are all common features on a modern screen. A streaming device, on the other hand, can enhance your experience. An external device is a wise addition since it provides more apps, maybe easier interfaces, and a smoother, standard system.

Google Chromecast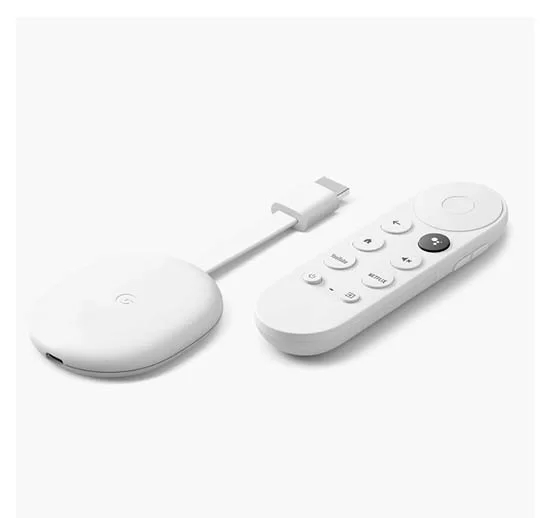 Since 2013, Google has been experimenting with Chromecast, with varied results. Although the initial product had a significant influence on the spread of streaming to televisions, it lacked a remote, forcing consumers to switch from one clumsy device to another to utilize it. After eight years, Google has paired its Chromecast product with some of the finest available.
The addition of Google TV in a simple UI is a significant benefit. Google TV is a rival service that appears and performs similarly to an Apple TV, with over 6000 apps to pick from (in a funny twist of fate, Apple TV is available on Google TV.) Signing into your multiple streaming accounts is straightforward thanks to its immediate link with Google.
Price: $50 us Dollar

Roku Streaming Stick +


Roku provides a variety of customizing options, as well as a variety of benefits, all at varying pricing points. However, the Streaming Stick Plus, which costs $40 and comes with all of the extras that an external device should have, is the greatest value. The receiver, despite its small size, can pick up signals over great distances, allowing you to access a range of streaming alternatives from almost anywhere in the world.
The Stick Plus is also versatile, taking use of its 4K and HD capabilities to provide the highest possible streaming quality on your TV. With Spotify, Hulu, Netflix, Disney Plus, and a slew of other applications loaded, it does everything a streaming stick should – and does it without a hitch.

Amazon Fire TV Stick 4K

Amazon has been promoting its Fire range at a number of pricing points and with a range of features. The Fire TV Stick 4K, aside from the Fire Cube, is the most competent of the lot. It works with Roku, Chromecast, and any other major streaming device. It's lightning fast and compatible with dozens of apps.
If you don't want to use a remote, the Alexa connection is much better, with conventional pause/play controls and the ability to ask about the weather — or a whole boatload of other odd queries. For newer displays, 4K streaming is helpful.
The New Smart Display M7 by Samsung Is a Smart TV for Your Computer

Apple TV 4K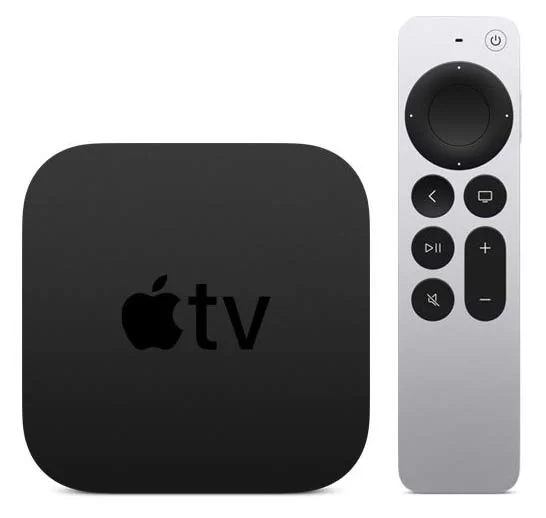 If your house is loaded with Apple devices, then Apple TV is the best option. AirPlay is the most obvious perk, so you can project your iPhone, Mac, or iPad onto the big screen. But the Apple TV itself is getting even more valuable as a commodity. From the charming Ted Lasso, to the gripping Morning Show, Apple TV is now a serious option for streaming.
Furthermore, it comes with a plethora of movies, and a good interface for playing Apple Music through your sound system. And unlike the original Apple TV, downloading new apps as they come out is now an option, making the Apple TV as adaptable as it is convenient for Apple fanatics.

Roku Streambar

Roku's Streambar — a sound bar and streaming combo — is a nifty piece of kit. Most soundbars will set you back hundreds of dollars, while a streaming device can vary in price. In combining the two, the Roku Streambar offers affordability as well as commendable performance.
There has been a lot of effort put into making the sound bar competitive in a crowded audio sector. It has four distinct speakers and Dolby audio for superb sound quality — with tweakable settings depending on what you're watching. It also has Bluetooth connection, allowing it to function as a standalone wireless speaker.
Home Automation

>>

Brands

>>

Amazon

>>

Upgrade Your Smart TV With The Best Streaming Devices