Are you searching for a fix because Peacock not working on your Samsung TV? After signing up for a Samsung TV.
No issue!
Numerous well-known problems can be affecting Peacock on your Samsung television.
Fortunately, we will go through each one today and provide you with the most effective remedies to that issue.
You must first determine whether you are in the US because Peacock cannot be accessed from outside the US. After that, troubleshoot the application and confirm that your TV is online.
To fix that you might have to identify the exact cause it could be due to a connection issue, internet speed issue, updating required or required to clear the app cache, however, most issues are resolved simply by power cycle a Samsung TV, in case the issue still unresolved you can do hard reset followed by reinstalling peacock app fix this issue.
Possible reasons why your Peacock App is not working on your Samsung TV
The issue with Peacock Account
Your application may have the same problem if there is a probable issue with your Peacock account.
Not in the USA
Peacock can only currently be streamed from a Samsung TV that is geographically situated in the US because it is only currently accessible there.
Location-Altering Services or VPN
You may connect to Peacock from outside the US if you have an active VPN, however, it may slow down your connection.
Poor Internet
Your Samsung TV must be connected to Wi-Fi in order for Peacock to allow you to stream anything, which demands an active and dependable internet connection.
Applications Issues
Last but not least, you wouldn't be able to use the Peacock application if there was a general issue with it.
Let's go on to troubleshoot the alternatives given so that you are aware of what might be the issue.
Solutions:
How to Fix Peacock not working on your Samsung TV?
Make Sure Your Samsung TV Is Compatible With Peacock
Only Samsung smart TV devices from 2017 and after, which all run Samsung's Tizen OS, are compatible with the Peacock app (Andriod and IOS). On their website, you may verify the model year and operating system version of your Samsung TV.
The two true alternatives if your TV is older than 2017 are to replace it or add a streaming stick. Undoubtedly, a streaming stick is a more affordable and convenient choice.
A Fire TV Stick or a Roku streaming stick may be added to any TV (smart or not) to play Peacock on it. Both contain all of the popular streaming applications and are simple to use. I would choose Fire TV if you don't already have a preference, mostly because of the Fire Stick Alexa voice commands.
Power Cycle Your Samsung TV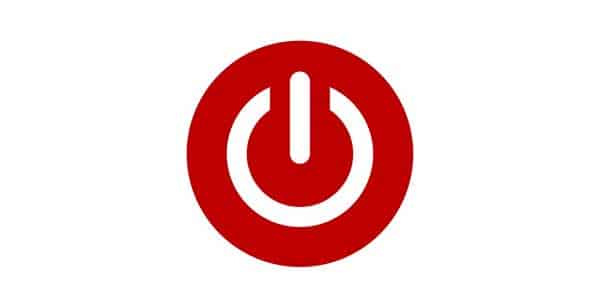 App issues are frequently brought on by sporadic TV software errors. Turning it off and back on again is the greatest fix for software issues in general.
Restarting the entire TV is the simplest approach to restarting Samsung TV applications. The power button on the remote, however, does not really turn the TV off. Instead of forcing your active program to restart, it puts it in standby mode.
There are two different ways to force a restart of a Samsung TV.
Restart your TV using the remote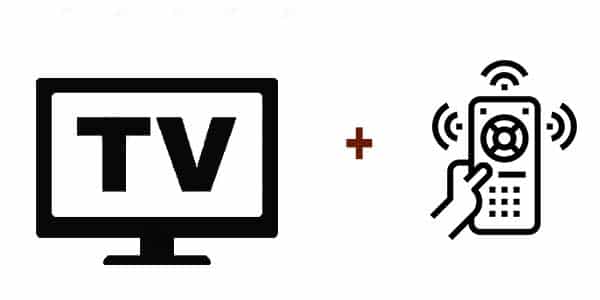 The first approach is the simplest, provided you have your remote close at hand.
Ensure that your TV is on (not in standby mode).
Hold the power button on your remote. The TV will immediately switch off, but you must hold down the button until the power turns back on.
Hit the Home key.
Restart the app you were attempting to use.
Your app should be operating correctly once again because this rebooted the TV as well as all of your applications. If not, there are still a couple of methods we can attempt.
Manually restart your TV
Manually power cycling your TV is the second technique to reboot it. Anyone should be able to use this approach as it doesn't call for a remote. One of the only generally applicable methods on this list, this method may be used on Smart TVs other than Samsung models.
Take the power cord for your TV out of the wall socket or surge protector.
Wait Two to five minutes until the device is completely discharged.
Reconnect the TV's cable and turn it on.
Hit the Home key.
Choose the application you wanted to restart.
Power cycling resets each app as well as the TV operating system, much as in the manner described above. It's the smart TV equivalent of the first advice IT professionals offer for any PC issue: Attempt turning it off and back on again.
If Peacock still doesn't seem to work, proceed with the next solution where we will review the firmware state of the application.
Update your Peacock
When streaming is involved, having the most recent version of Peacock is essential for the program's operation.
In that scenario, the next issue we'll address involves upgrading Peacock on your Samsung TV to the most recent version of its software.
To update Peacock on your Samsung TV, follow these steps:
Go to the settings of your Samsung TV.
Open the applications unit and tap on "Apps to update".
From there, select Peacock by highlighting it and run the firmware checker.
Apply any available firmware updates for your Peacock application.
If no updates were available or updating didn't help in the first place, let's check your Peacock account.
Re-log From Peacock on Your TV
Your access to the application will be suspended until further notice if your Peacock account has been restricted or prohibited in any way.
In such a case, we advise signing into your Peacock account to see if there is an issue with your account that has to be resolved.
You must select "Log out" after clicking the cogwheel at the bottom of the page to log out of Peacock.
You will be sent right to the login screen where you must enter your login information and sign back in.
Continue with the following approach if logging doesn't appear to be the solution.
Router restart
Your local Wi-Fi network is frequently the issue rather than your TV or the Peacock app (Andriod and IOS).
It's simpler to simply restart your entire network to see if it fixes everything rather than attempting to troubleshoot each individual network issue. To maintain your network operating at its optimum, you should normally do this once a month or so.
Verify that no one in your home is currently accessing the internet before continuing. During the reboot, this operation will turn off all network and internet connections for around five minutes.
All right, let's get going.
Your modem and router's power cord should be unplugged.
Wait for 30 seconds.
Reconnect the power wires.
The modem and router need some time to start up.
Try to launch the Peacock app after your TV reconnects to the network. This is also a good opportunity to do another test if your network speeds were poor when you first tested them. While restarting your router can frequently temporarily increase your speeds, it won't address all underlying issues.
Update the Firmware on Your Samsung TV
Similar to app upgrades, firmware updates can frequently help you with TV app issues.
Samsung smart TVs still provide automatic firmware updates, but users may also choose to manually force an upgrade. Although it shouldn't be required, having this on hand is a good idea in case the automated update fails and doesn't notify you.
Press the Home button on your Samsung TV's remote control to open the smart hub.
Click Settings in the smart hub menu.
Select the Software Update tab.
Click Update Now.
Wait for the download to finish.
Install the update following the on-screen instructions.
Once the firmware is updated, try the Peacock app again, but before that check the internet connection with your Samsung TV, and the internet speed is fast.
Internet Connection and speed
One of the main possibilities when looking at problems of this nature is a Samsung TV without the internet.
In the event that your Samsung TV becomes disconnected from the WiFi, we advise checking the internet or reconnecting it.
The following describes how to link your Samsung TV to Wi-Fi:
Open the menu on your Samsung TV with the remote control.
Go to Network > Network Settings after that.
Next, you should choose Wi-Fi as your network type.
Await the network search before making your own Wi-Fi selection.
After entering the Wi-Fi password, select "Connect."
Check internet speed:
With Peacock and other video and streaming applications, buffering troubles are frequently a result of slow connection. If your internet is really poor or unpredictable, you might not even be able to reach the Peacock servers.
On your computer or phone, you may test your internet speed. Ensure that the device you are using is connected to the same network as your television. That also entails disabling mobile data and solely using Wi-Fi on your phone.
For normal streaming, you'll need rates of at least 3–4 Mbps, and for HD, 5-8 Mbps. If your speeds are less, you'll have to:
Check for sources of interference (e.g., too many walls between your router and your TV).
Restart your router(see the next section).
Contact your internet provider to see whether there are network problems or whether you need an upgrade.
You can try hard resetting your router and reducing bandwidth usage to make your connection faster.
Clear the Peacock App's Cache
Samsung TVs allow you to erase an app's cache as opposed to reinstalling it. This is the equivalent of deleting cookies from your web browser, and it frequently fixes sporadic app bugs.
To access the smart hub, press the Home button on the remote control for your Samsung TV.
In the menu of the smart hub, select Settings.
Choosing the Apps tab.
Tap System Apps.
Choose the Peacock application.
Then choose Clear Cache.
To confirm, click OK.
Uninstall Then Install Peacock
Most software bugs may be resolved by clearing the cache, but occasionally a complete reinstall is necessary. You'll need to uninstall the software first, then reinstall it, to do that.
Uninstall Peacock
Your Samsung TV remote's Home button should be pressed.
From the menu on the screen, choose Apps.
Choose Settings.
Enter the Peacock App's location.
Choose Delete.
To confirm, click Delete in the pop-up.
Reinstall the Peacock app
Press the Home button on your Samsung TV remote.
Select Apps from the on-screen menu.
Select the Search icon (the magnifying glass) in the Apps screen.
Enter Peacock in the search box.
Press the Install button.
Now try the Peacock app again. You'll need to enter your login information, as it won't carry over from the previous install.
Turn off your VPN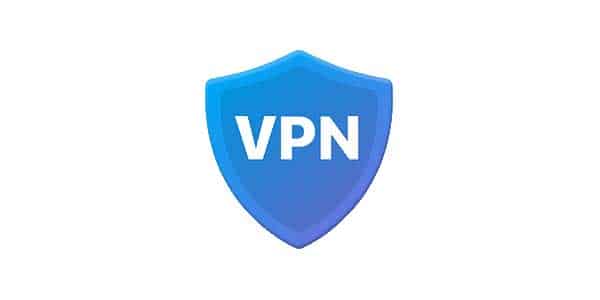 You can skip this step if you don't utilize a virtual private network (VPN). You're probably not utilizing a VPN if you don't know what one is.
The majority of streaming providers and video applications attempt to restrict VPN traffic. You probably won't be able to access your streaming video if Peacock has managed to disable any VPNs that you may be using. Turning off the VPN and trying the connection again is the simplest approach to verify this.
Use Peacock on a Different Device
On your TV alone, we have tried almost everything. Let's first determine the extent of the issue before pursuing our most extreme course of action. On your computer or any other device connected to your network, try opening Peacock.
Contact Samsung support if Peacock works on your other devices but not on your TV.
The issue can be with your Peacock account or with Peacock's servers if Peacock isn't functioning on any of your devices, though.
Factory Reset Your TV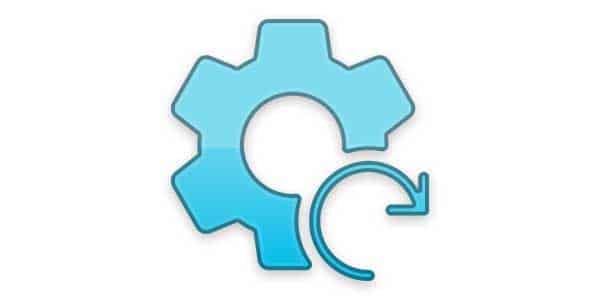 It's time to try one final solution because we've exhausted all the simple fixes: a factory reset. All of your TV settings, including those for your Peacock app, will be deleted as a result. But it can fix your streaming app issues if you delete all of the settings and app data.
Press the Home button on your Samsung TV's remote control to open the smart hub.
Go to the Settings menu.
Open the General tab. (Or Support -> Self Diagnosis on some TVs.)
Select Reset. If you're asked for a pin, enter your pin or the default of 0000.
Confirm the reset process by clicking OK.
Conclusion
Reconnect the Samsung TV to the internet and conduct a hard reset if Peacock isn't working on it. After that, restart the Peacock app and log back into your account. Last but not least, try reinstalling Peacock to see if it fixes the issue.
You might want to see this:
Frequently Asked Questions:
Can I get Peacock on Samsung Smart TV?
Yes, But only Samsung smart TV devices from 2017 and after, which all run Samsung's Tizen OS, are compatible with the Peacock app.
Home Automation

>>

Home Theater

>>

Other Home Theater Devices

>>

Why My Peacock Not Working on Samsung TV – Easy solutions