While the smart home industry isn't entirely fresh at this point, there is one difference that sets it apart from other common consumer technology markets. Unlike smartphones, tablets, and other related items, where major advancements occur only every few years, new smart home devices appear on a regular basis.
When it comes to smart home technology, common gadgets like smart locks, Philips Hue light bulbs, and robot vacuums are possibly the first things that come to mind. But, as we all know, that's just the tip of the iceberg, and cool new devices are constantly being released.
A few smart home accessories are consistently best-sellers. TP-Link Kasa smart plugs, which are currently on sale for $6.75 each, the $29 Wyze Cam home surveillance camera, and Alexa smart speakers like the Echo Dot are all examples.
The gadgets mentioned below are the ones that make you wonder why you didn't think about them to be in your home.
Here Are the List of 4 Amazon-Exclusive Smart Home Gadgets
Smart curtains
To begin with, we're pretty certain you've never heard of the SwitchBot Curtain. We can almost promise that you'll like it now that you've seen it. Smart curtains are amazing, but they're still very costly, which is why SwitchBot came up with this ingenious little device.
Simply mount it to any curtain rail, and in a matter of seconds, your ordinary curtain can be operated with your smartphone. You may also use synchronization features to get your curtains open and shut at specific times during the day.
And if you really want the full smart curtain experience, add in the $39 SwitchBot Hub Mini so you can tie in your SwitchBot Curtain devices with your smart home system, or control them with voice assistants like Alexa and Google Assistant!
Install in 30 seconds – make your curtains smart in seconds without any screws, nuts, or bolts. (Please be aware that the current version of Rod type SwitchBot is not compatible with the Telescoping Rod.)
Multiple Control – Offer SwitchBot App control for iOS and Android, open and close the curtain at your fingertip. Enjoy Touch & Go when giving a little pull. Check via app and remotely close the curtains for anti-theft when traveling (Bluetooth Range: 1.2km, with SwitchBot Hub Plus/Mini control remotely from anywhere).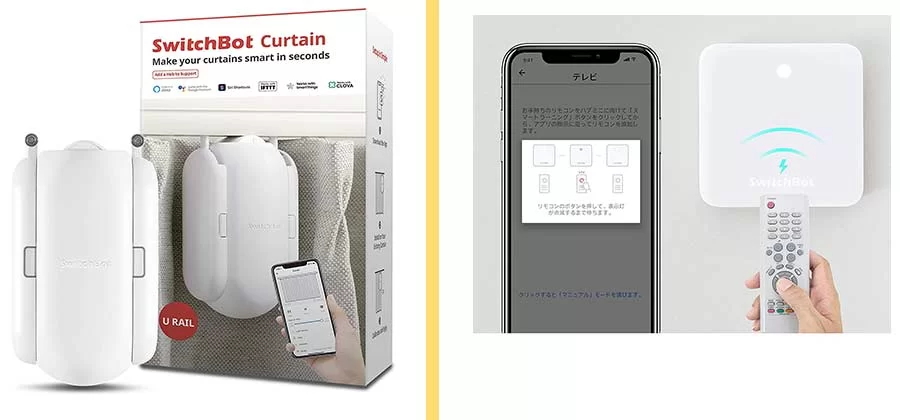 | | |
| --- | --- |
| SwitchBot Curtain Smart Electric Motor | SwitchBot Hub Mini Smart Remote – IR Blaster |
| Price: $89.00 | Price: $91.45 |
Smart Air Fryer
Everything else in your home has smart features and internet connectivity, so why not your cooking gadgets?
The Proscenic T21 Smart Air Fryer is a highly regarded air fryer on Amazon, with thousands of 5-star reviews. This model has an 8-quart size and all of the standard functionality you'd expect from an air fryer, but it also links to a mobile app with recipes and controls. You may also ask Alexa to prepare your lunch!
More info from the product listing:
Wi-Fi connectivity: You can power your air fryer, plan cooking, change and watch the cooking process, and configure your own recipes using the Proscenic Home app, Alexa, or Google Assistant voice commands, which is very simple and comfortable to use.
Combination functions: Engineered with three combination functions – Schedule + menu + keep Warm, you can choose any one, or two, or three of them, it all depends on your need. This is the unique function Proscenic Air fryer has, which other brand fryers don't have yet.
Tens of online recipes & customise recipes: The Proscenic Home app has tens of original and tasty recipes pre-programmed; it's a perfect helper for those who don't know how to cook a meal; simply plan the food according to the recipes, and the air fryer will do the rest. You can also personalise the recipes and save the accompanying software to the app.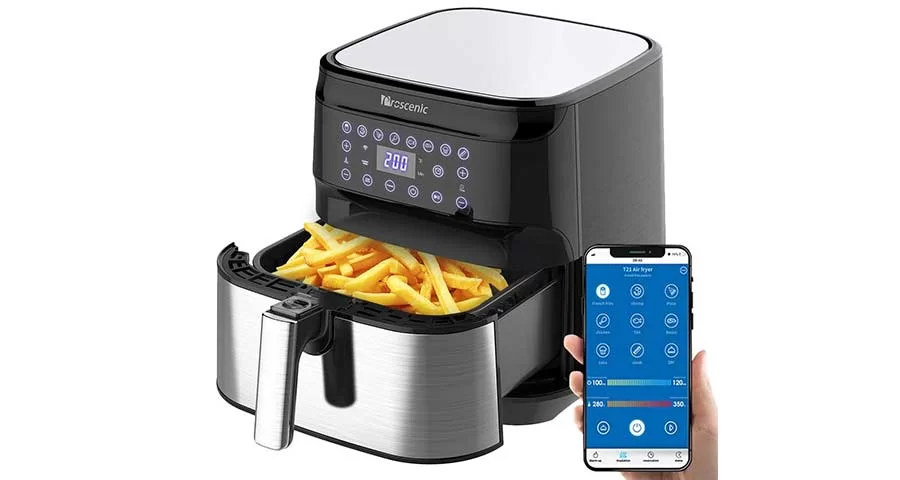 Price: $129.00
Smart humidifier
The Levoit Cool Mist Humidifier is a great 6-liter humidifier with all the features you might expect. On top of that, it has smart features that you might not expect like the ability to control it with a smartphone or even Alexa!
Here are a few bullet points from Levoit's product page:
Smart & Voice Control: Connect this smart humidifier to the free VeSync app for remote control or Set up the smart humidifier to work with Amazon Alexa or Google Assistant for hands-free control. Levoit Smart Wifi Humidifier works with a stable 2.4GHz network
Easy Maintenance: No need to flip upside down—the top-fill design makes cleaning and refilling quick and spill-free
Automatic Convenience: The cool mist humidifier's built-in sensor automatically adjusts mist output based on the target humidity level you select in Auto Mode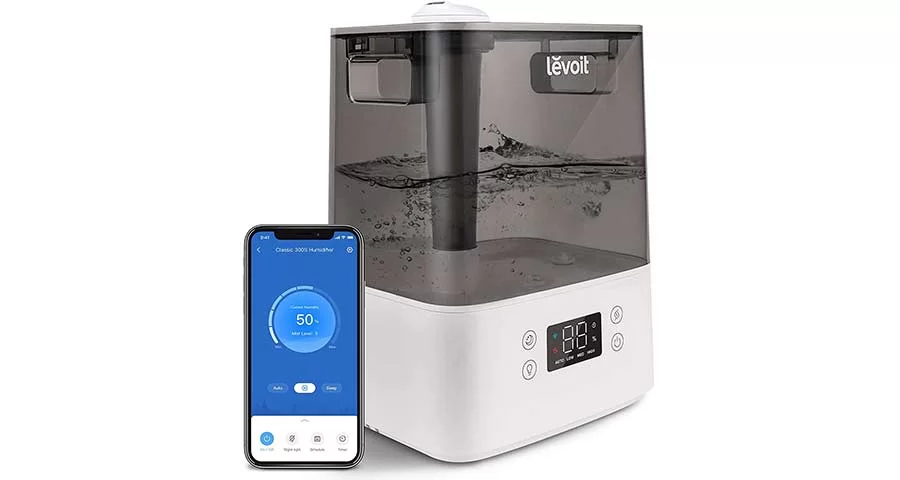 Price: $68.06
More Exclusive Devices: The 3 Best Wi-Fi 6 Routers for 2021
Smart garage doors
The amazing MyQ smart garage door opener transforms every garage door into a smart garage door for just $40. It takes less than 15 minutes to set up and combines with the MyQ software, which is easy to use. You'll never have to worry about forgetting to lock your garage door on the way to work or school in the morning again!
Here are some bullet points from the product page:
Amazon also offers free in-garage delivery in select areas (check eligibility at amazon.com/keypromo). Prime members will use the myQ smart garage hub to get Amazon deliveries shipped to their garage in a secure manner. To do so, just connect your myQ account in the Key app.
Control, protect, and watch your garage door from anywhere with your smartphone, and receive real-time alerts when your garage door opens or closes.
Universal: Works with all major brands of garage door openers manufactured after 1993 that have standard safety sensors.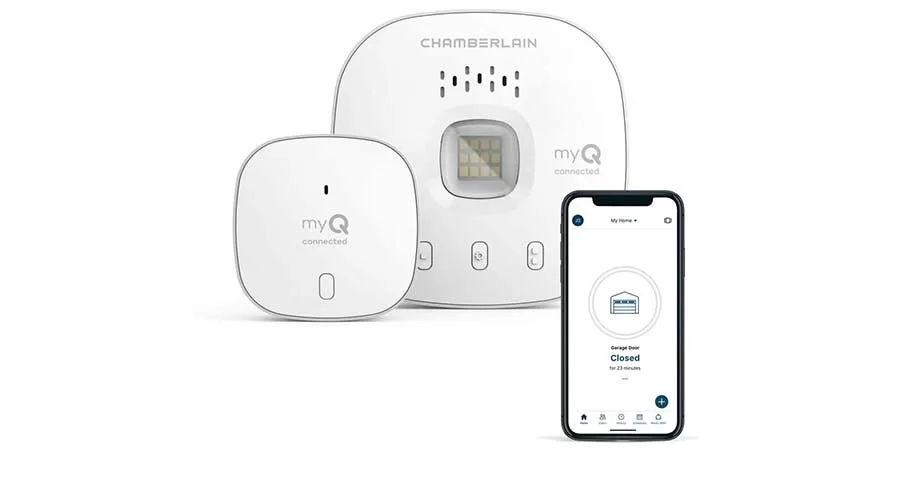 Home Automation

>>

Brands

>>

Amazon

>>

4 Amazon-Exclusive Smart Home Gadgets You Didn't Know You Wanted