At a fast pace living environment, families are so busy that they doesn't have much time to clean their homes as it used to be. They only cleaned at every Sunday more or less 2 times a week due to a shortage of time.
There are many case where moms expressing a problem of how difficult to clean a house all time while having a kids, few moms had a strike not to clean a house.
Other problems with our house that we don't much care about hygiene as much especially in those days where we needed our house to be disinfected as a whole.
Therefore several designers kept this in mind and a breakthrough innovation of Vacuum Cleaners been developed for commercial and households to be able to fill that gap, where people are lagging for a long period of time.
However it still new in the market, but very promising and intellectual and can do a lot of task by own self AI system such as Mopping Floor, Cleaning windows, Cleaning toilets and cutting lawn grass, dusting and so on.
Here are Following Home Cleaning Robots List
Vacuum Cleaner
1. Shark IQ Robot with Base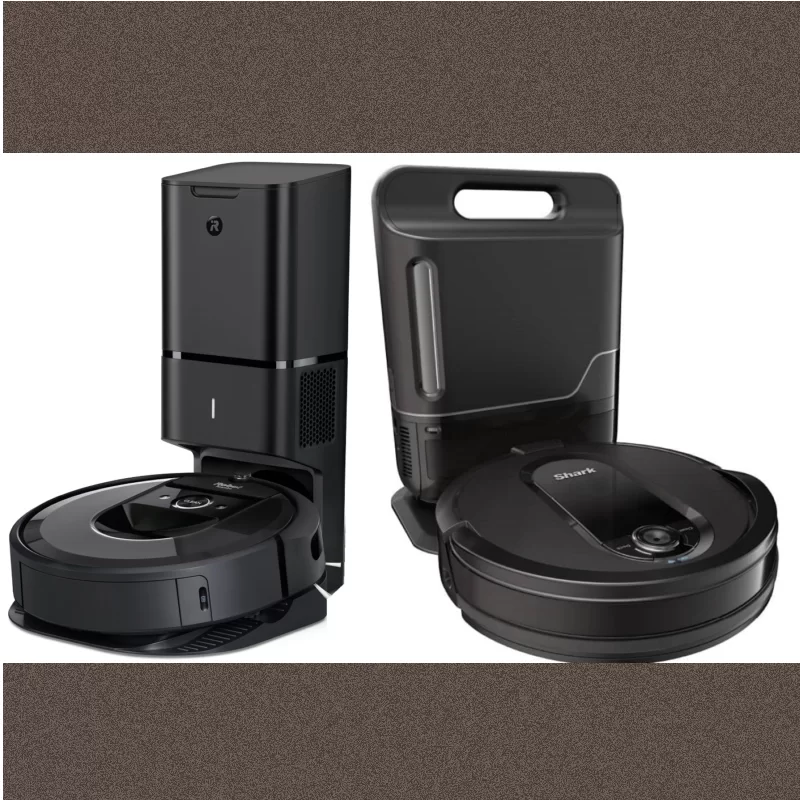 Shark ION Robot 750 has been for some time now and its solid suction and navigation smarts continue to impress us. Just as we think the 'bug' will run into something, it's quickly pivoting and going on its way.
It works well on both our hardwood floors and finer rugs in the city, but in our home it struggles to crest over thicker rugs. What it does get over, it cleans very well – we swear there's a sheen to our floors after the Shark ION gets done with them.
More Robots: Top 10 Personal Robots 2020
It's also quieter than some robot vacuums we've tested, and its whir often fades into the background while we're doing chores elsewhere in the house.
The bin was a bit smaller as it can only go about 12 minutes before needing to be emptied (we do have dogs, though, which makes for a lot of dirt and debris). The bin may be just fine if you don't have as dirty floors as we do.
Main Features:
Unbeatable suction vs. any Shark robot vacuum for pickup of large and small debris, as well as pet hair on carpets and hard-floors.
Self-cleaning brushroll removes pet hair and long hair from the brushroll as it cleans–no more hair wrap.
Schedule whole-home cleanings or target specific rooms or areas to clean right now with the Shark Clean app or voice control with Amazon Alexa or Google Assistant.
Total Home Mapping with Room Select maps your home and lets you choose which rooms to clean right now.
Methodically cleans row by row and then navigates room to room for complete home coverage.
Wattage: 35.3 W
Price:
2. Ecovacs Deebot Ozmo 930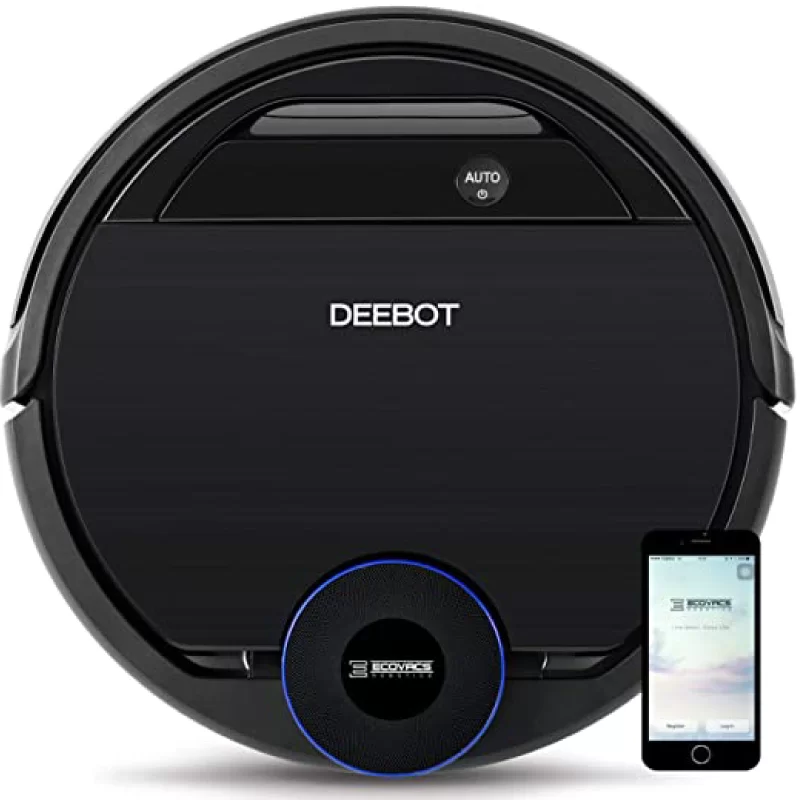 He was really good at navigating tech; he went through 400 square feet of my home in a record 29 minutes without trip-ups. You may also split your home into different areas in the device, to discern where you want to mop rather than vacuum. It also has floor sensing technology which prevents your carpets from being soaked in mopping mode.
It was effective, and slightly slimmer, but not enough to overlook its higher price tag. The Deebot 500's drop sensors were bogus, though. It's the only botvac that has fallen off the step from my kitchen to the garage.
Main Features:
Alexa and Google Assistant Compatible. Control your DEEBOT with the Ecovacs app. Draw virtual boundaries, select specific areas to clean, set a specific schedule and more.
Includes our latest Adaptive Floor Sensing Technology. When the mopping pad is off, the robot will double the suction power on carpet. When the mopping pad is on, the robot will turn away when it detects carpet.
OZMO mopping is a complete system with an electronically-controlled water pump, sensors that monitor water flow, and controls to stop the flow to ensure a consistent cleaning result.
110 minutes of run time with auto charge and resume technology.
Includes 1 year manufacturers and extra accessories kit.
Price:
3. IRobot Roomba 980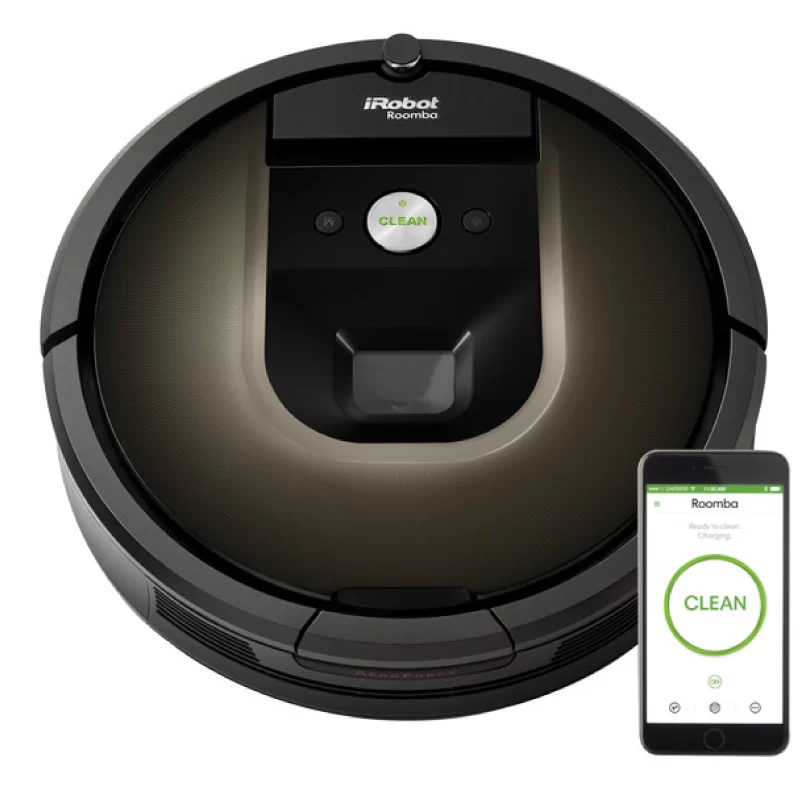 The Roomba 980 operates splendidly on floorboards, floors, and other hard surfaces (operating fairly softly when doing so), but while approaching carpeted terrain it turns it up a notch. It immediately detects it rolling onto the carpet, whirling its motors into high gear to get in between each fabric.
More Robots: Olly Robot Vs Pepper Robot
Just as impressive as its cleaning abilities is the Roomba 980's battery life; it's an impressive two hours long. When it runs low or its bin is full, the 980 returns to its home dock.
Main Features:
Power Lifting Suction delivers 10X the air power for improved pick up performance; Automatically increases cleaning performance on carpets with Power Boost (Compared to Roomba 600 Series and AeroVac System)
Patented iAdapt 2.0 Navigation with VSlam technology allows the robot to map its surroundings to clean an entire level of your home, around objects, and under furniture
Ideal for homes with pets; Premium 3 stage Cleaning System cleans the dirt and pet hair you see and the allergens and dust you don't
Dual Multi Surface Rubber Brushes adjust and flex to stay in constant contact with carpets and hard floors
High efficiency filter traps 99 percent of cat and dog allergens
Runs for up to 120 minutes, then automatically recharges and resumes cleaning to complete the entire job.iOS: Compatible with Operating Systems 11 and higher; Android: Compatible with Operating Systems 5.0 and higher
Connect and schedule from anywhere. Use Alexa or Google Assistant voice commands to control cleaning. Use the iRobot HOME App to schedule & monitor cleaning sessions
Price:
4. Roborock S6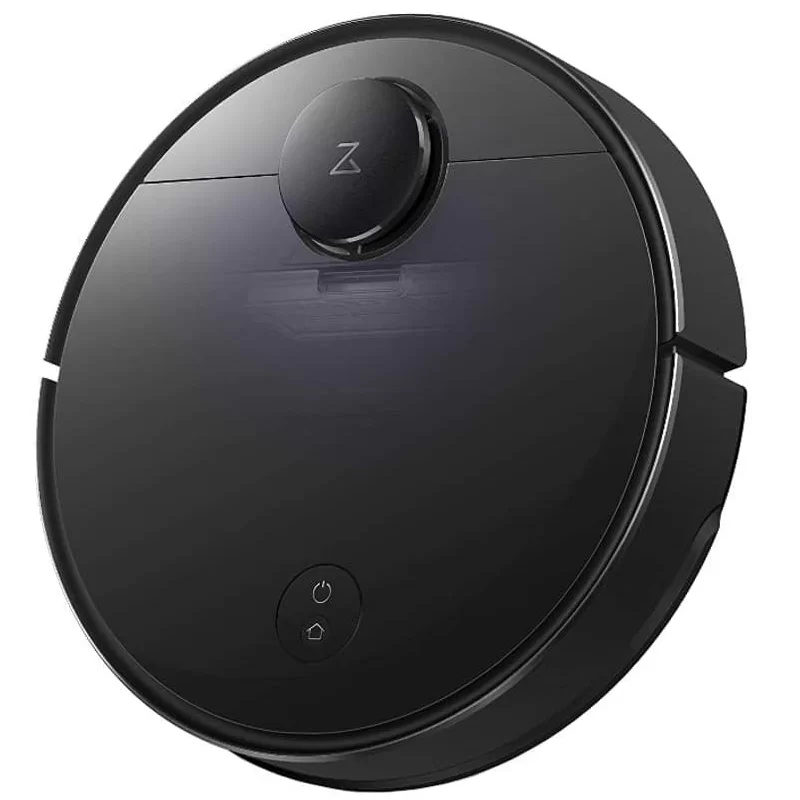 Roborock S6 robot vacuum cleaner automatically vacuum your room, upgraded Roborock navigation maps your house and plans the route in real time, 20 per cent more powerful than S5Thanks to cutting-edge technology, S6 detects spaces, you can clean a room one-click and set schedules for each room. It's both a robot cleaner and mop, at the same time cleaning and moping.
Main Features:
Brand new AI mapping tech 1.0, upgraded algorithms that Calculate the quickest way to clean each room, 20% faster than Roborock S5
Automatically identify rooms, One-click clean a room or set schedules for each room
2 in 1 sweeping and mopping, bionic 140ml tank with adjustable water volume
Mabuchi motor provides 2000pa strong suction, Keeps dust from hiding
LDS lidar scanning and SLAM algorithm for drawing accurate maps, S-shaped cleaning with no missed spot
Easy to use App, place virtual no-go zones / barriers or clean a specific area
More AI Devices: Smart Coffee Machine
Price:
5. Eufy 11S Max
If you're looking for a sleek, powerful, and attractive robotic vacuum that won't break the bank, your best choice is the Eufy 11S Max. It has 2 kilopascals of suction power which makes it stronger than many older push vacuums. Improved infrarot and drop sensors means it won't have any trouble exploring your house.
Main Features:
BoostIQ Technology: Automatically increases suction power within 1.5 seconds when extra vacuuming strength is needed to get the best clean.
A Quiet Clean: Vacuums for up to 100 minutes** on hardwood floors with consistent, powerful suction at a volume no louder than a microwave.
Premium Features: Anti-scratch tempered glass-top cover for protection, infrared-sensor for evading obstacles, and drop-sensing tech to avoid falls. Automatically recharges so it's always ready to clean. Unibody filter makes for easier cleaning and less maintenance.
What You Get: RoboVac 11S MAX, remote control (2 AAA batteries included), charging base, AC power adapter, cleaning tool, extra set of unibody filter, 4 side brushes, 5 cable ties, welcome guide, and our worry-free 12-month warranty.
Price:
6. Neato Botvac D7 Connected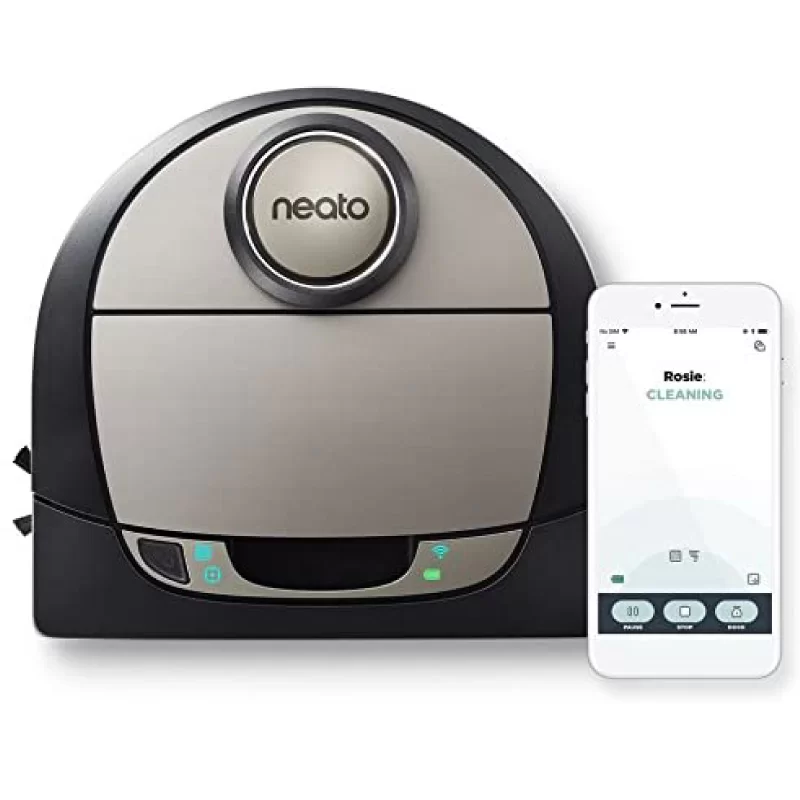 The Neato Botvac D7 Linked is, and we think, a robot vacuum to match the Roomba 980. It's a good looking vortex that gets the job done more than it does, but its laurels are not there to rest.
More Smart Devices: Alexa controlled blinds
The Neato Botvac D7 Linked exposing feature is so-called 'no – go lines,' which helps you to cordon off parts of your home that you don't want the vacuum to enter into. This could be the desk, pushed by wires that would usually mean a robotic vacuum being treacheries.
Main Features:
Laser-guided mapping — D7 technology intelligently navigates and maps your home, cleaning in straight lines instead of a random pattern — for a better clean
Floor cleaning for carpets, hardwood, kitchen tiles — equally powerful and effective on every surface. Dustbin Capacity – 0.7 liters. Battery Charge Time – Up to 150 minutes
Pet hair specialist — imagine your floors without pet hair. Neato has a 70% larger brush than leading round robots, proven to remove more pet hair
Alexa – Google Home – Echo — integrates with smart home systems
Cleaning customization — No-Go Lines, multiple floors maps, Zone Cleaning for extra-attention areas
Lithium Ion Battery — 120 minutes of cleaning time, designed to cover the whole house
Price:
7. LG HOM-BOT™ Turbo+ Robotic Smart wi-fi Enabled Vacuum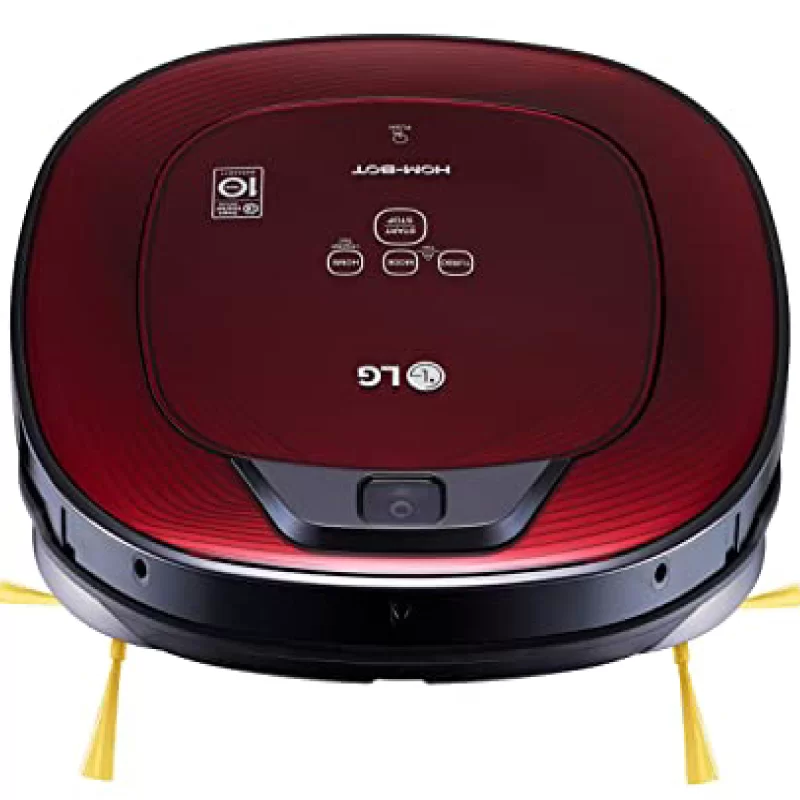 LG Hom-Bot is a truly intelligent robotic vacuum with wi-fi capabilities, giving users total control using a smartphone. And while Hom-Bot's cleaning technology makes people take notice, thanks to an innovative design that absorbs vibrations and reduces noise, it's the quietest robot vacuum on the market on non-carpeted floors.
Main Features:
LG Hom-Bot vacuums come equipped with SmartThinQ® technology, so you can control them using an app on your smartphone, or using voice commands with the Google Assistant or Amazon Alexa. Now you can start and stop cleaning, check the status of a cleaning cycle and be ready for any last-minute guests with the push of a button.
Unexpected guests on the way and you're stuck at work? LG Hom-Bot Turbo+ with HomeView™ lets you view and clean your home from anywhere.
Connected to your smartphone, Hom-Bot sends you real-time video of your home so you can clean the areas that need it the most before the doorbell ever rings.
LG Hom-Bot Turbo+ uses motion sensor technology to automatically detect movement within view, capture images and send them directly to your smartphone.
The Cleaning Diary on the LG Hom-Bot Square Robotic Smart wi-fi Enabled Vacuum logs activity so it's easy to find out which areas have and haven't been cleaned in an instant.
Price:
For Mopping
8. iRobot Braava Jet 240 Robot Mop DUST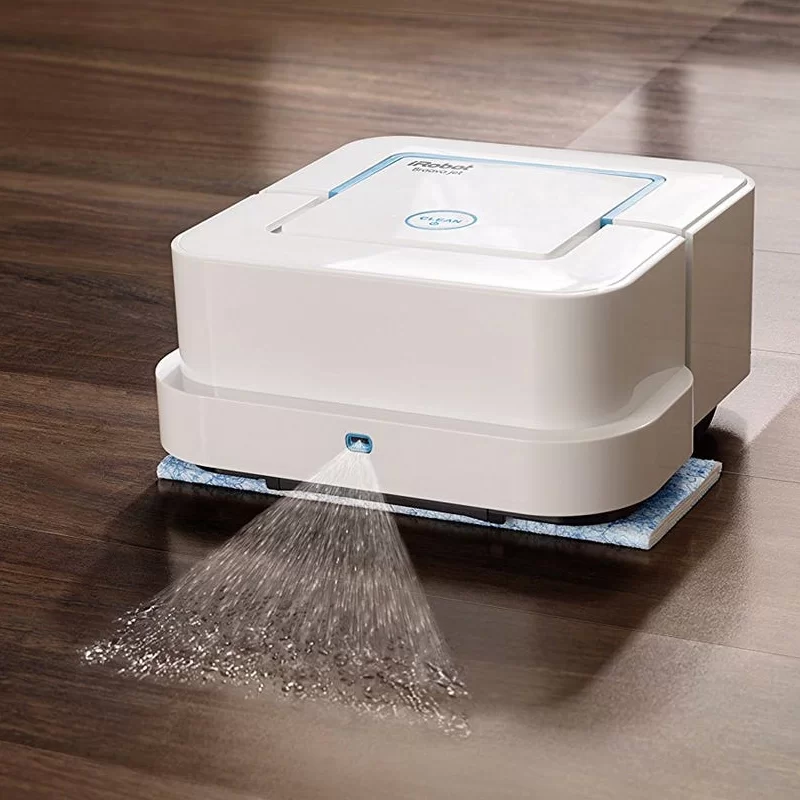 The iRobot Braava jet Mopping Robot tackles dirt and stains in hard-to-reach places, like under kitchen cabinets and around toilets. Just attach a Braava jet Cleaning Pad and the robot automatically selects wet mopping, damp sweeping, or dry sweeping. Braava jet is designed to clean hard floors including hardwood, tile, and stone.
Main Features:
The Braava jet robot mop is designed to mop and sweep all hard floor surfaces, including hardwood, tile, and stone.
Precision Jet Spray loosens dirt and stains. Before it sprays, Braava jet searches for obstacles in its path to help protect furniture, rugs, and walls.
The robot mop's Vibrating Cleaning Head gently scrubs dirt and stains.
Braava jet mops and sweeps small spaces, such as kitchens and bathrooms, with an efficient, systematic cleaning pattern.
Braava jet automatically selects the correct cleaning method based on pad type. Simply attach the pad of your choice and press Clean on the robot.
Eject and discard Braava jet cleaning pads at the push of a button, without ever having to touch grime or grit.
Braava jet remembers obstacles in its path and slows down to gently clean along furniture and walls. Plus, Braava jet avoids stairs and riding up on rugs.
Price:
For Window Cleaning
9. Ecovac Robotics WINBOT, The Window Cleaning Robot
Sick of getting your windshield washed? They are not! With the WINBOT you get the freedom of cordless window cleaning with a compact robotic system that uses sophisticated cleaning techniques to easily and effectively clean specific styles of windows. There are many versions to choose from, including a version designed specifically for small windows.
More Devices: IFTTT Home Automation
Main Features:
Framed and Frameless Windows
Before buying those ear plugs or noise cancelling headphones, stop! You won't need them with this WINBOT. At just 62db, the W950 is quiet, allowing you to chat with your friends or watch TV while your windows are being cleaned.
DEEBOT Robotic Vacuum Cleaners, you know they are equipped with a stair safety technology that doesn't allow it to fall off stairs.
Max cleaning height (meter) 5. Cleaning solution (milliliter) 100. Application Range Framed, frameless, Frosted, Filmed glass, glass with decals colored glass. At 62db it is powerful yet quiet. Includes 1 year manufacturer's warranty
Price:
For Window Cleaning
10. Alfawise Magnetic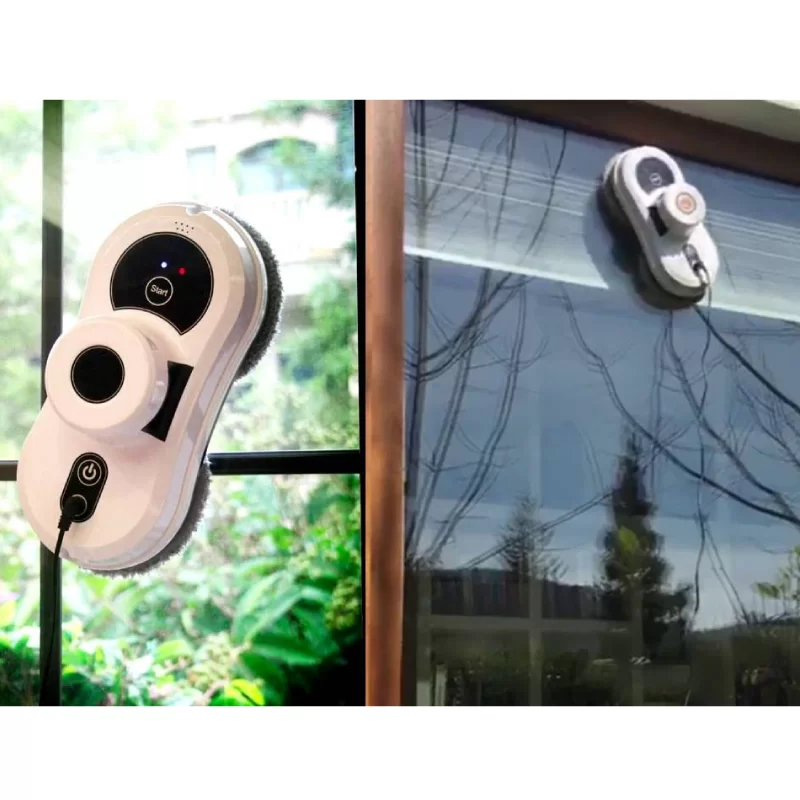 The Alfawise Magnetic Window Cleaning Robot is what you use if you have to clean your window, including the outer side. Imagine if you are living high up in an apartment building, or if you have to clean windows on the second floor. With this window-cleaning robot, you no longer have to risk injury or falling out the window.
Main Features:
Alfawise Magnetic Window Cleaning Robot is an efficient worker, cleaning a square meter in only 4 minutes.
It doesn't matter that you have greasy, dirty or dusty glass, either. This window cleaning robot will clean any of these. Window washing products such as Windex or some other wash solvent are absolutely available. But without these the microfiber pads of the robot will still be very effective in washing.
Company included 14 microfiber pads in the box. Considering that you can wash and reuse these pads, it means that you won't need to buy replacement pads for a very long time.
Robot windows works with wire. In case of power failure or power supply, its intelligent algorithm avoids the risk of falling, it will stay on the glass for 30 minutes. Professional climbing safety rope with 150kg provides the third safety
Price:
For Dusting
11. Vacuum Dustpan Saves Your Back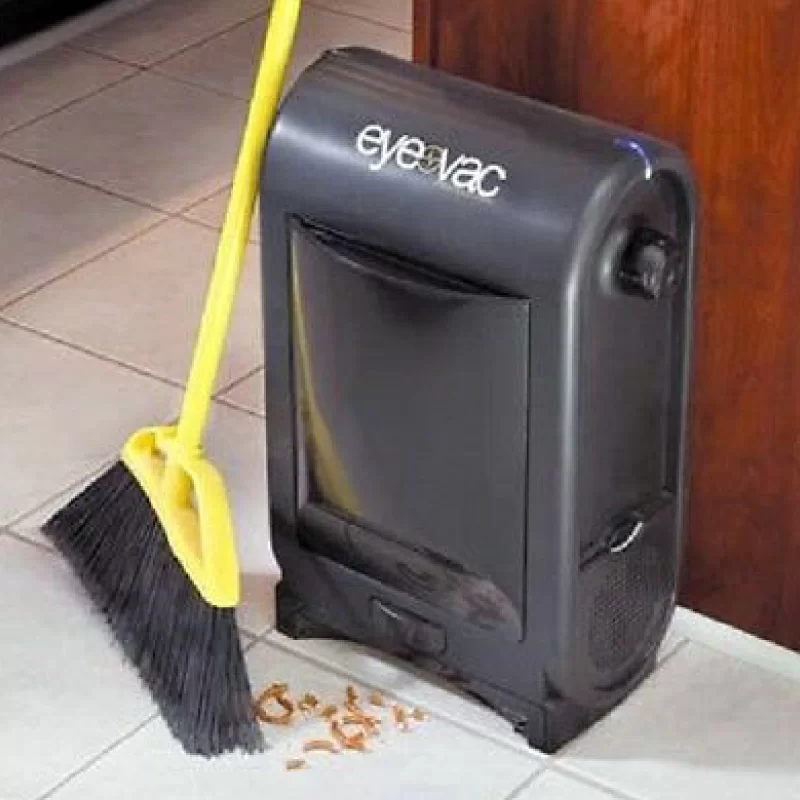 This Crowley Jones EV1850 Eye-Vac Pro Electric Dustpan may be considered to represent the pinnacle of laziness. But this clever vacuum / dustpan is for you if you have back problems. Simply set the device to automatic mode, then brush the debris into it. Once the broom is within range the motion sensor senses and begins the vacuum. Drive the mound of soil at the suction port and suck it up in the vacuum.
IOT on Healthcare Devices That Could Make a Difference
Main Features:
400 watt vacuum removes 100% of dust, hair and debris instantly.
Always on and always ready infrared sensors activate Eye Vac automatically.
The EyeVac is ideal for commercial use including hair salons, boutiques, hospitality, kitchens and small businesses.
Equipped with 2 high efficiency filters, the EyeVac removes dust, dirt and debris from the air and returns clean air to the environment.
Infrared sensors detect the sweeping motion and automatically activate the EyeVac, making cleaning easy.
Price:
For Toilet Cleaning
12. SpinX Self-Cleaning Toilet
Cleaning the toilet is still one of those difficult jobs but with SpinX's self-cleaning toilet it will no longer have to be this way. Not only can the SpinX vacuum the toilet seat with a robotic arm dropping down into the bowl and vacuum it with the click of a button. SpinX has a planned September release date. Find out how to make a washing bomb in the bathroom as you wait.
Main Features:
Robotic spinning brush combined with a jet of water & a soap, shine every inch of the toilet bowl.
Water and soap jets wash the seat thoroughly and air blower system dries it quickly.
SpinX is suitable for 98% of the toilets.
Rechargeable Li-ion Battery sufficient up to 50 cleaning cycles.
The brush cleans and dries itself. You don't have to touch anything.
Price:
$389.00
For Pool Cleaning
13. Dolphin Nautilus by maytronicsus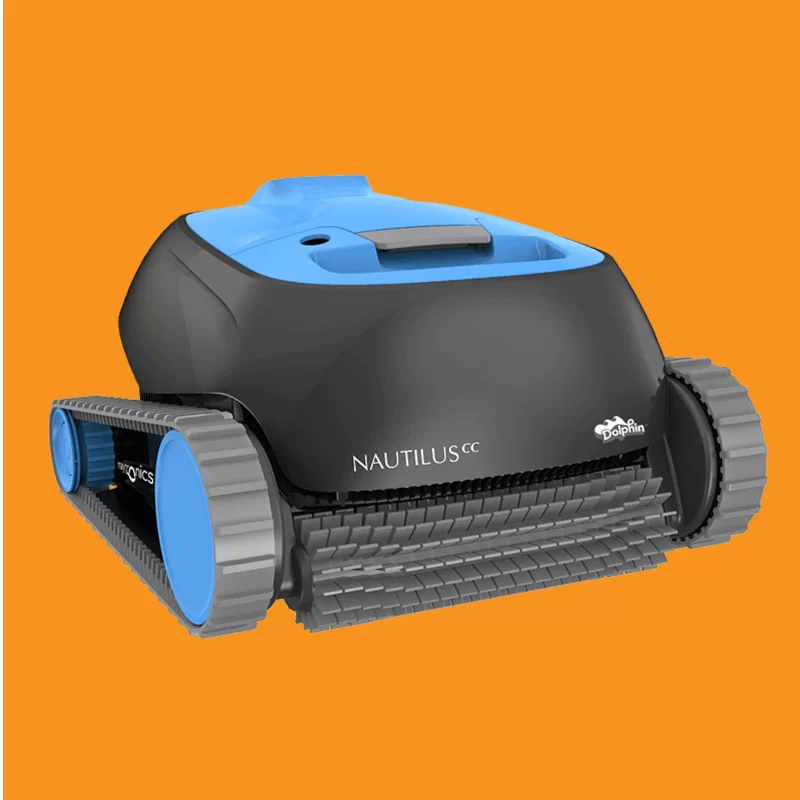 This little robotic pool boy has components for vacuuming and scrubbing, and is clever enough to select which one to use when cleaning your pool. Dolphin comes with special swivel cables that will never get twisted and GPS to make sure you vacuum the whole enclosure. When Dolphin does all the job, you can relax by the pool and enjoy a nice cocktail.
More Ai Robot: Sophia Humanoid
Main Features:
CleverClean™ coverage is powered by an advanced navigation system and scanning software. This ensures that your pool – walls and floor – are cleaned using the most efficient route.
Clog-free fine & ultra-fine filters remove dirt, debris and algae.
Snaps apart for super easy cleaning.
Easy on/off operation with weekly timer.
Our anti-tangling patented swivel cable allows the robots to move easily and efficiently around your swimming pool making clean-up a breeze.
Price:
For Lawn
14. Worx Landroid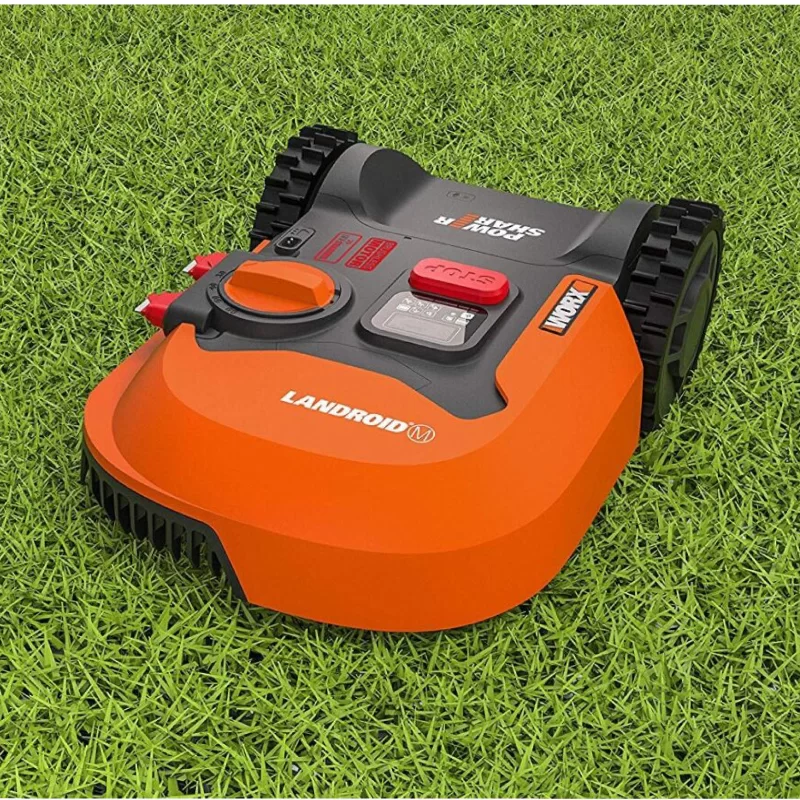 This robotic lawn mower will get you started in the yard. Landroid is meant for regular trimming of the grass. This is a much quieter alternative to lawn mowers with diesel engines, which will return to its charging station when its batteries are weak or when it starts to rain. It is far more than offering to mow the lawn with a neighbor boy.
Price:
Home Automation

>>

Other

>>

Robots

>>

Home Cleaning Robots