List of best Compatible Alexa controlled blinds available in UK, Europe and USA.
TaHoma by Somfy
TaHoma is the easy to install automation system that makes controlling your home simple. With TaHoma you can open your electric blinds, switch off your lights or activate your home alarm all from your smartphone – and now with Alexa, your voice! It's modern living at its finest.
Control multiple devices at once with scenario's and personalize your TaHoma with smart programming.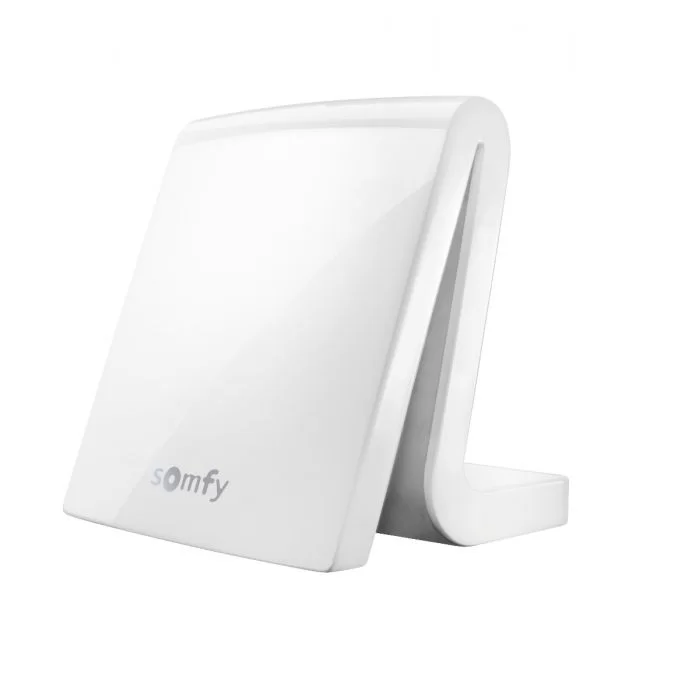 TaHoma is compatible with Somfy, Amazon Echo, Google Assistant, Sonos, Phillips, Velux, Honeywell, Danfoss, Hitachi and IFTTT commands making it one of the best smart home hubs available.
all of your Powered Blinds with a Somfy motor can be added to your system. Just add them into your Somfy TaHoma scenarios and whenever you ask, TaHoma will deliver the ambience you want. Browse our available motorised solutions.
Price:
Starts from £148
Starts from £176
Somfy Electric Cellular Blinds
Starts from £132
Relevant: Smart Light Switch Alexa
QMotion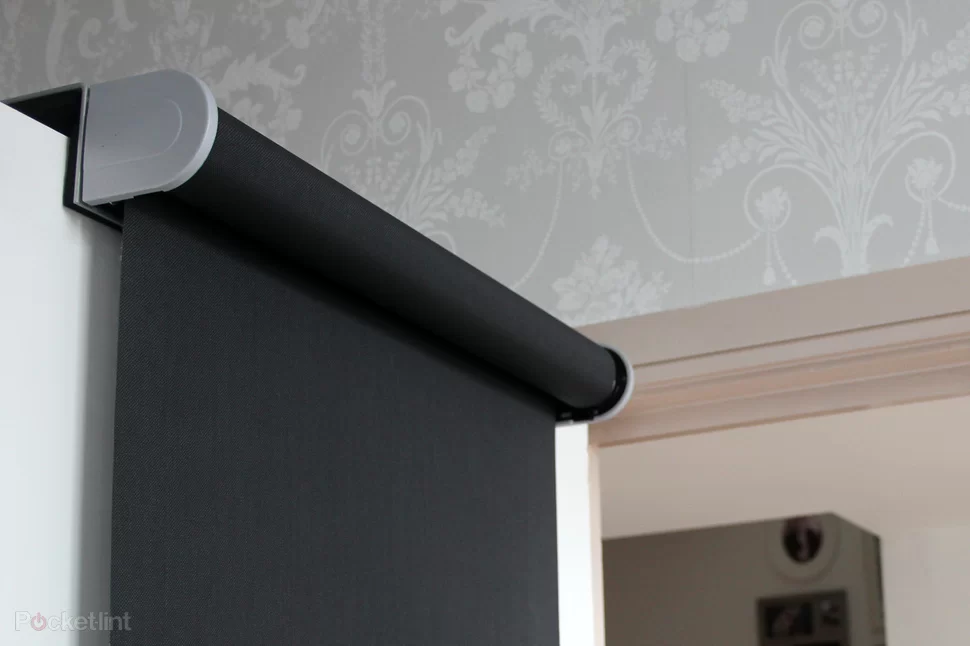 This one is UK Advanced Shading Systems offer high quality and technologically advanced electric blinds, these blinds are well suited to a wide variety of uses but are particularly good for the following.
Electric blinds are entirely wire free. Operated by standard D cell alkaline batteries
The batteries will last up to three years, are very easy to install and maintain
Motors are almost completely silent so you won't be disturbed by any motor noise
Electric blinds can be opened or closed using a multi-function remote control or via the Qmotion app
It has a vast array of fabrics to choose from. Sourced from the UK and Europe, the fabrics are of a high quality
Offer custom printed fabric options on Qmotion fabric blinds whether you want a specific pattern or company logo
Blinds can also be set up for voice control with Amazon Alexa devices. QMotion ZigBee network to link your electric blinds with the Amazon Alexa app. Once set up, you can control all of your blinds using simple voice commands like 'Alexa, open the blinds in the bedroom.'
Price:
Starting at £695 (Price based on a 1700mm x 1700mm Qmotion battery operated roller blind in 3% screen fabric with handset, installation and warranty).
Duette Power view Electric Blinds
Electric blinds are perfect for those hard to reach areas; rooms with lots of blinds or just for an added touch of luxury. PowerView® allows you to control your electric blinds via your smartphone, virtual assistant or our Pebble® remote.
Powerview compatible with amazon Alexa.
A powerview download from iOS or Android allow you to control your blinds from anywhere in the world, in addition set scenes and schedule timing when to open and close.
Electric Blinds are battery powered, so no wiring required.
Fixed size and Custom design blinds built by duette for maximum customer satisfaction.
Price:
Relevant: Smart Home Wireless Video Doorbell
SOMA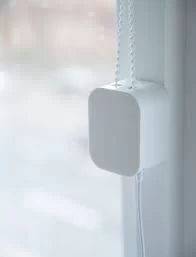 SOMA Smart Shades is the simplest way to automate your existing blinds & shades.
Simply attach the device to your shades or blinds with bead chain or endless loop cord, Download the mobile app, follow the instructions and you're ready to go.
Smart Shades moves your shades whenever you want. You can control it with voice controls or automate completely. It is designed to fit your existing shades and curtains.
SOMA Tilt automates any type of blinds with control rod by replacing the rod.
Compatible with Alexa, HomeKit, Google Home.
Control from Your Smartphone.
Smart Shades is powered by a beautiful crystalline solar panel, so you won't have to worry about charging batteries.
Price:
BUY SMART HOME STARTER KIT – 2X SMART SHADES + 2X FREE SOLAR PANELS
Ikea Smart Blinds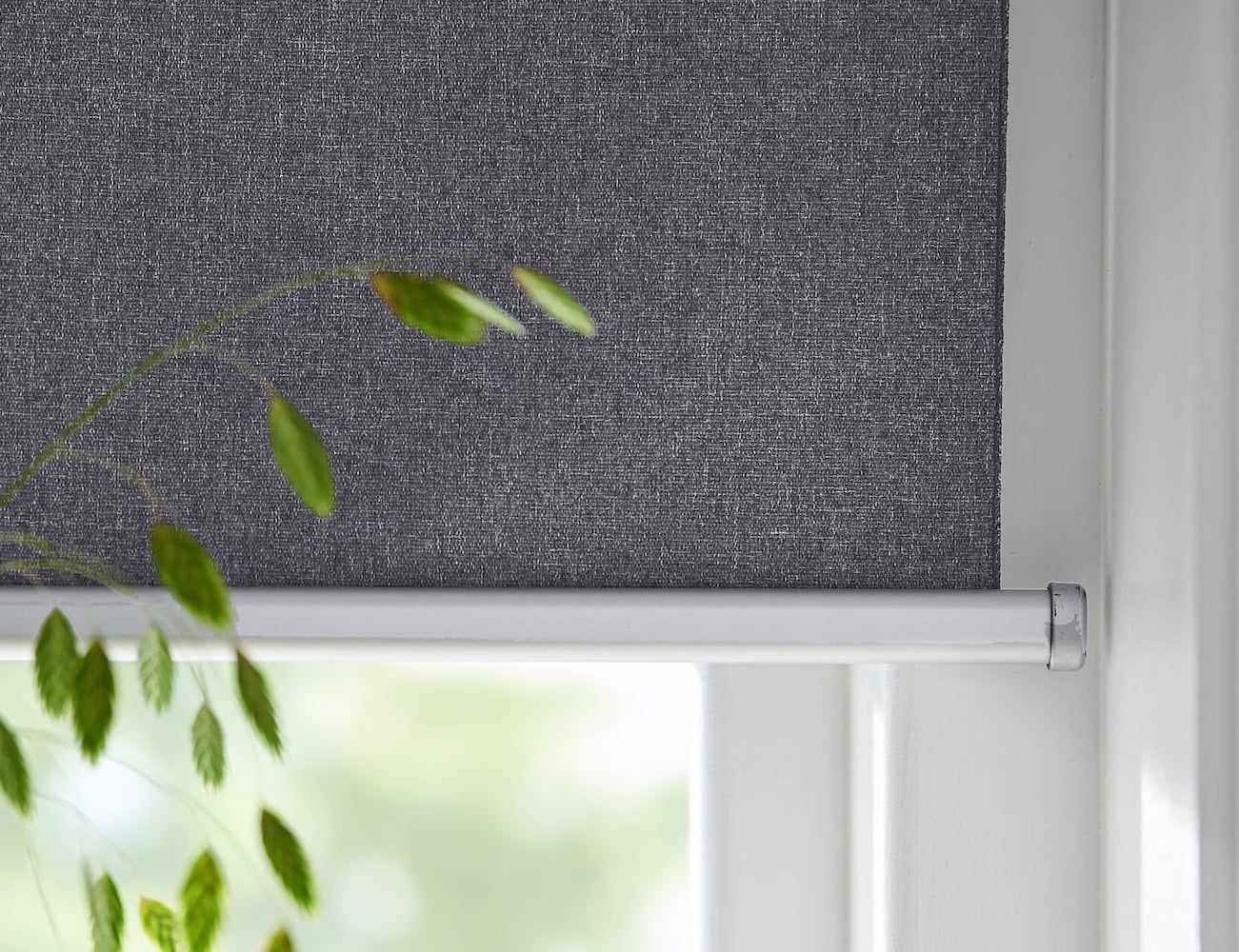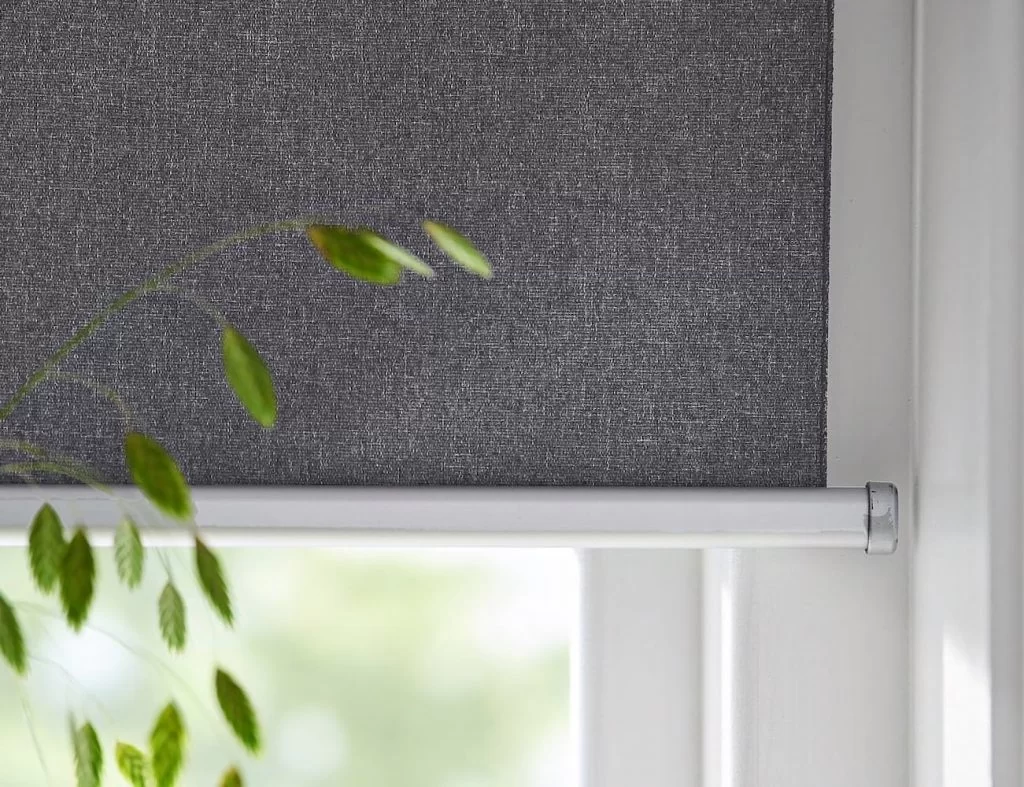 IKEA already have a range of connected-home devices including smart plugs that allow you to turn less-smart devices on and off by an app or by voice, as well as smart lightbulbs that can be similarly controlled. Among the thousands of exhibitors at this year's Consumer Electronic Show, IKEA unveiled a range of smart blinds to add to the collection.
KEA aren't first to the market with their connected blinds, but, as with all IKEA products, these smart blinds are well-designed and really good value at a fraction of the cost of most competitors.
Compatible with both Amazon's Alexa and the Google Home Assistant, IKEA blinds are available in-stores and online.
The two different models in IKEA's smart blind range include the * FYRTUR * The FYRTUR is designed as a blackout blind which is powered by a rechargeable battery.
Price:
KADRILJ
Roller blind, wireless, battery-operated grey, 100×195 cm
FYRTUR
Block-out roller blind, wireless, battery-operated grey, 100×195 cm
MySmartBlinds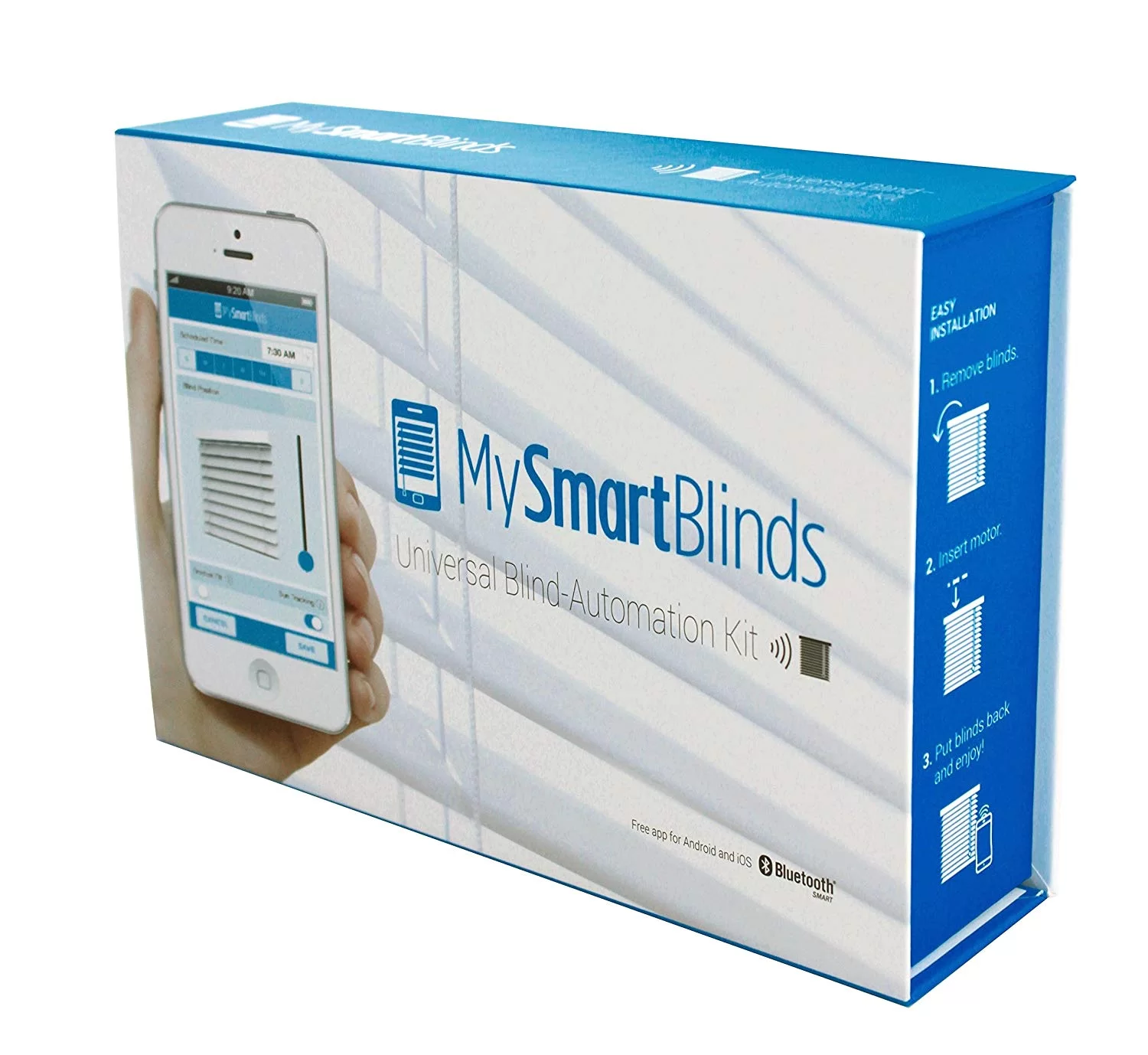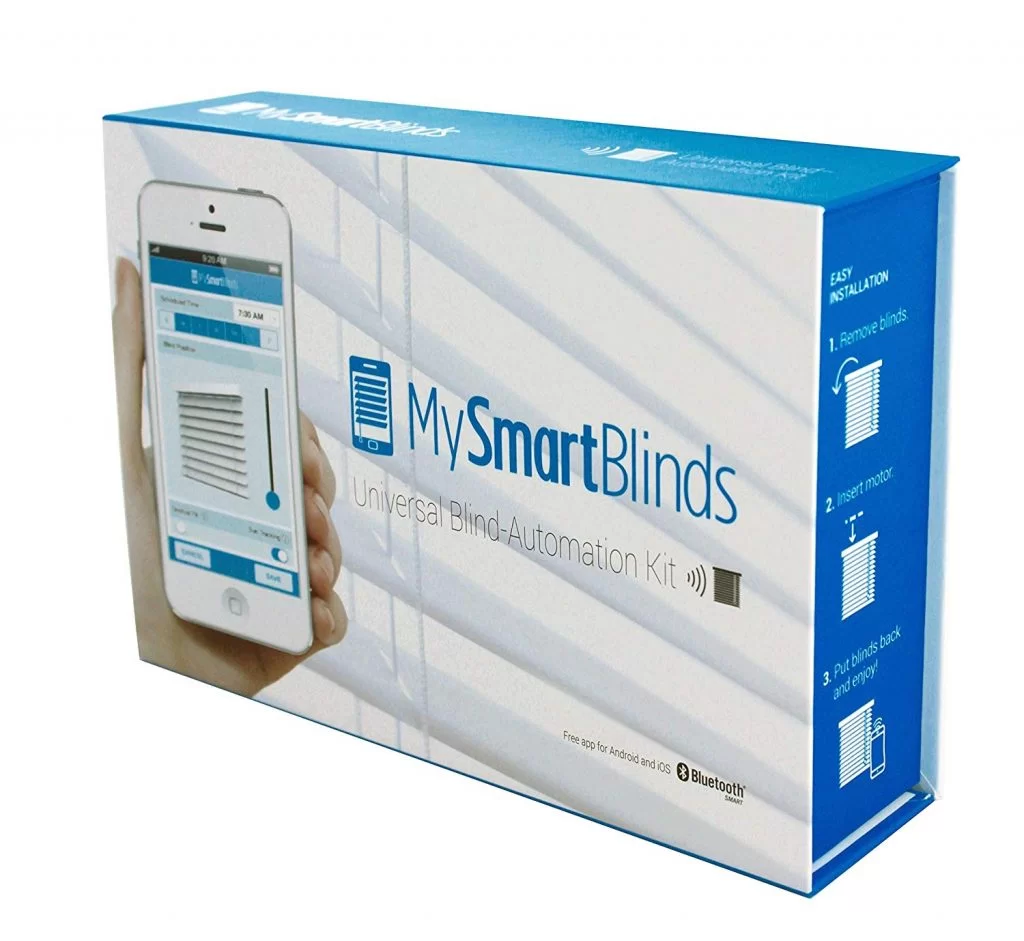 The MySmartBlinds Automation Kit controls the tilting of your horizontal blinds on a schedule and on demand from your smartphone. Whether you want more light or more privacy, we've got you covered – at all the right times.
Amazon Alexa connectivity Optional Alexa connectivity allows you to have voice control and access from anywhere.
Temperature sensors enable Energy Savings mode, shutting your blinds when your room heats up
Sun-tracking updates your schedules as times and seasons change
Motor retains all preferences with onboard memory
Mobile access
Solar charging (micro-USB charging cable available for low-light windows)
In-app battery updates
Simple installation
Requires Bluetooth connection for on demand control and initial app setup
Price:
£140.00 (without fabric)
Louvolite One Touch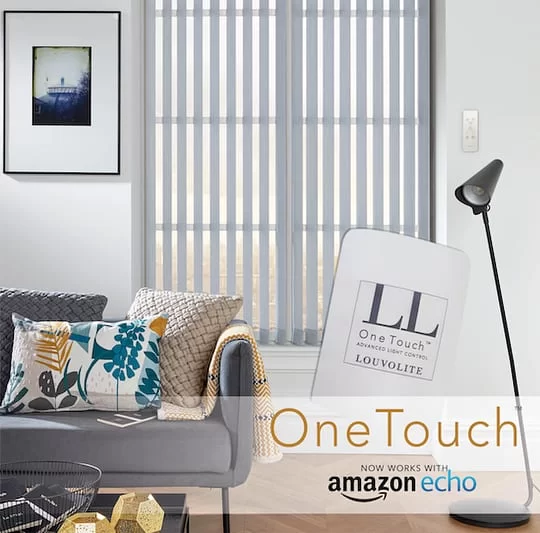 Louvolite One Touch Home Hub connects to your WIFI and allows you to operate window blinds fitted with Louvolite One Touch motors directly from an app on your smart phone or tablet.
It has been designed to work with Amazon's Voice activation devices such as Alexa, Dot and Echo, as well as Google Assistant.
Control Louvolite One Touch blind motors from a smart phone or tablet using a free and easy to use app
Voice Activation using Amazon Alexa or Google Assistant.
Integrate with Control4 smart home system
User-friendly setup process using Wi-Fi
Control your blinds in groups or individually from anywhere
Set schedules on a specific time, sunset or sunrise times
Price:
£150.00 (without fabric)
Brunt Blind Engine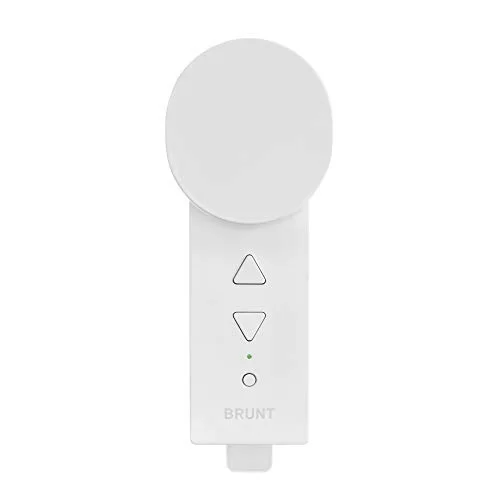 The Brunt Blind Engine is a device that transforms your standard home blinds into smart electric blinds.
The Blind Engine can be connected to your smartphone, allowing remote control and scheduling to open or close your blinds anytime, anywhere.
Mobile Connection via Wi-Fi – You can set the maximum and minimum blind lengths by connecting to the Brunt application (IOS & ANDROID).
Set your desired blind's height and schedule them to open or close.
Set your desired location to open/close your blinds with the Blind Engine. The Brunt Blind Engine registered with the Welcome & Goodbye action can automatically move your blinds when you arrive or leave home.
The Brunt (Smart Home Skill) enables you to individually control your Brunt devices with Amazon Echo.
Price:
£99.00 (without fabric)
Home Automation

>>

Brands

>>

Amazon

>>

Alexa controlled blinds