It may not be the first thing on most people's smart home shopping lists, but nothing feels quite as Blade Runner chic to me as automated smart blinds. Feeling that afternoon sunlight creep into your living room and calling out to a smart assistant to take care of it just feels so luxurious and futuristic.
Smart blinds are window coverings that include built-in motors that let you add remote raising or lowering capabilities based on schedules. These blinds are also called automatic blinds, smart shades, or automated blinds.
Categories of Smart Blinds
Motorized shades are expensive (each one could be $100, £140 or AU$280 each; plus an additional hub or bridge), but they're also self-contained, reliable and more likely to cooperate with other smart home tech.
Retrofit devices, by contrast, are shooting for prices under a hundred bucks. They usually work as simple app-connected motors that you can feed certain blind strings into to make the blinds "smart."
Common Features of Smart Z Wave Blinds
Remote control: Smart shades give you the functionality to control them remotely, often through a remote control or a mobile application that will allow you to open or close blinds without direct manual input. Some of the remote controls allow you to set timers or schedules to control when the blinds should be open or closed.
Built-in Motor: This is activated by the remote control, an app, or your voice and does the actual physical work of moving blinds up or down.
Built-in light sensor: Some the most advanced smart blinds have a light sensor that allows you to control the shades based on the exterior lighting.
Virtual assistant integration: Some smart blinds support integrations with the most common virtual assistants; making it possible to send voice commands to control your shades.
List of Compatible smart Z Wave Blinds
Lutron Serena smart blinds


So far, Lutron's Serena smart blinds are probably the best you'll find on the market. You can buy them off the shelf, ready to install, and design them to your liking on Lutron's easy-to-use website.
The blinds have quiet motors, and they work with HomeKit, Nest, and IFTTT. It's easy to control them using the Lutron app, or use simple voice commands with Alexa or Siri.
The price will vary depending on size, material, and color, so get designing to figure out what it'll cost to update your smart home's blinds.
Price:
Somfy smart blinds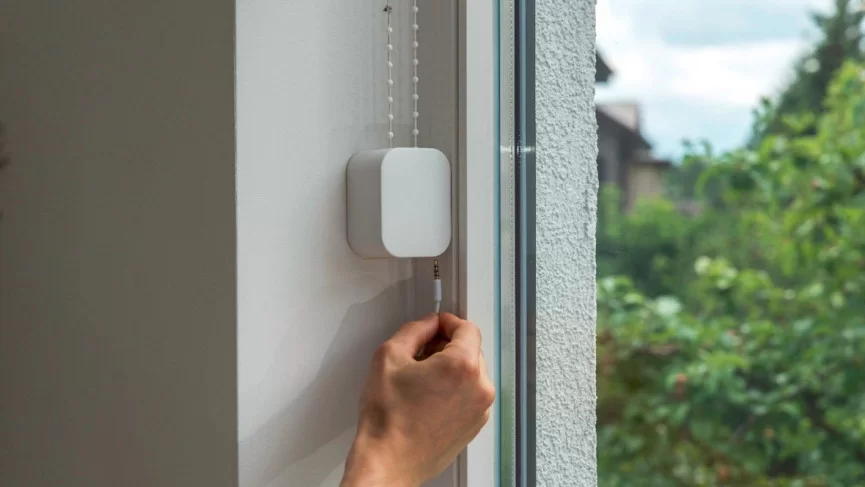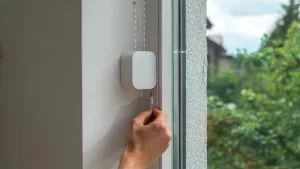 Somfy-powered smart blinds offer a great smart shade experience. The blinds themselves – well, the motor powering them, at least – are brilliant quality, with a great motion and a wide range of radio controlled operating options. Alexa and IFTTT add some smarts but you will have to rely on the annoying Tahoma interface to get things going.
The Somfy Roll Up Wirefree; a battery powered quiet drive motor, along with an all-in-one grey roller blind. The motor is part of Somfy's RTS range and doesn't have to be smart at all.
There are a range of Somfy RTS controllers that can be used to move the blinds up and down, and you will also find an up/down remote control boxed with the blinds.
Somfy also has a huge array of of sensors that can be paired up to move the blinds – movement, sunlight and more.
Controlling the blinds with connected apps and voice assistants.Alexa is a bit of a slug as Somfy Tahoma devices don't support natural language from the Alexa skill.
Price:
More To Know: Smart Home Wireless Video Doorbell
Soma smart shades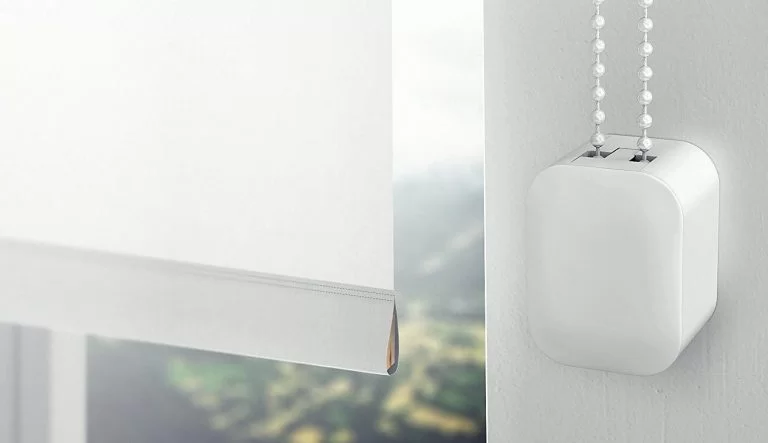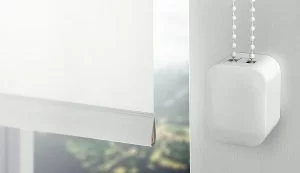 Soma shades are a great way to save money, since they are effectively just a motor, used to retrofit your blinds and automate them.
In short, Soma offers a little motor to attach to the chain on your existing blinds.
Smart Shades is powered by a beautiful crystalline solar panel, so you won't have to worry about charging batteries. Alternatively, you can always use the USB charger to recharge your Smart Shades directly from a wall outlet using the main adapter.
One charge is enough for approximately two months.
Heads up that the savings aren't guaranteed, as you might need new blinds to make sure they're compatible. And if you want smart home integration with Apple HomeKit and Amazon Alexa voice control, you'll need to buy the Soma Connect separately.
Price:
More To Know: Apple Homekit Garage Door
Ikea smart blinds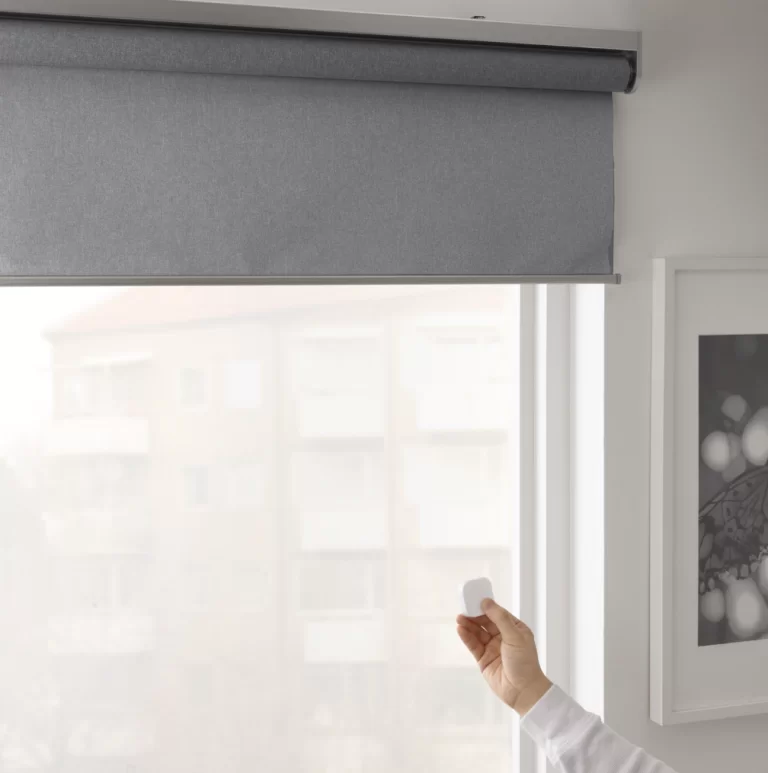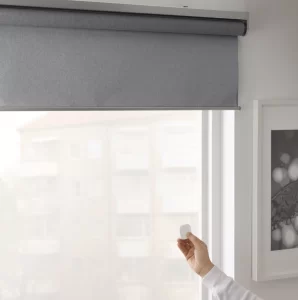 Smart new motorized designs allow you to control your blinds at the touch of a button. Futuristic and fantastic and as always with IKEA totally affordable, with prices starting from £90.
The motorized blinds come complete with a rechargeable battery – no need to wire into the mains electricity.
The blinds can be used most simply with the remote control included. Alternatively pair them with the IKEA TRÅDFRI app, available to install on iOS or Android. Do this via the TRÅDFRI gateway (sold separately). Multiple blinds can be operated by the same means.
The app you can control both via Amazon Alexa, Apple HomeKit and Google Home.
Available only in 5 different sizes. With 60cm, 80cm, 100cm, 120cm and 140cm hopefully there's one to fit most window sizes.
Price:
Starting price for Kadrilj roller £120
Starting price for Fyrtur black-out roller £140
Home Automation

>>

Other

>>

Smart Blinds

>>

Z Wave Blinds