These are the top 17 smart WIFI alarm system available in UK. List include top brand to low price brands.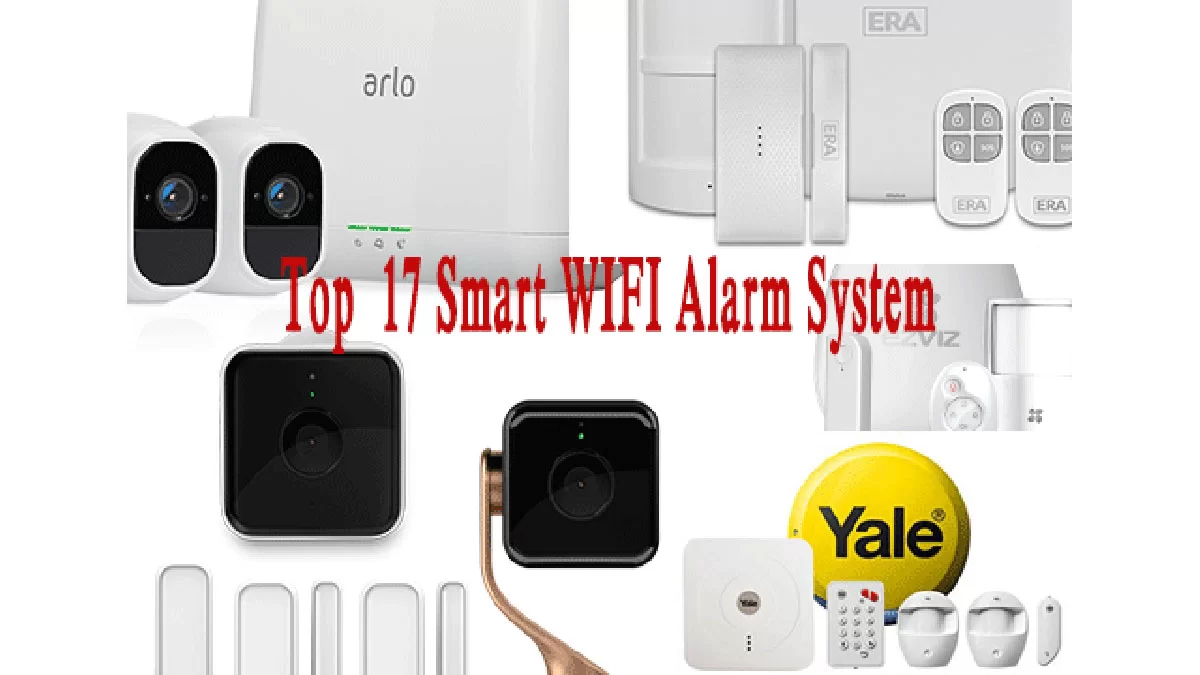 The Sync Smart Home Alarm puts you firmly in control, giving you peace of mind, assured that your home is secure and protected. Check from anywhere in the world and receive alerts and notifications when your alarm is triggered, so you'll always be in the know – with no monitoring fees.
1) Yale IA – 330 Sync Smart Home Alarm (Family Kit)
The handy geolocation feature reminds you to set the alarm when you're leaving home, giving you one less thing to worry about. Intelligently connected, Their Sync alarm works with Philips Hue and Amazon Echo, combining lights, sound and voice to create the ultimate security deterrent.
Features
In App Control: Arm, disarm and manage Sync when home or away via the Yale Home app.
Geo-location function: Reminds you to secure your home as you leave.
Jamming Detection: Detects if someone attempts to jam the signal and triggers the alarm.
No Monitoring Fee: No hidden costs and no contracts.
Part Arm: Secure your home even when you are in, with zone control.
Enhanced with 200m range: Sync has all your outbuildings and sheds covered.
Expandable: The Sync alarm can be extended to add up to 40 devices, allowing users to build a bespoke system suited to their needs.
Mobile alerts: Receive real-time notifications direct to your smartphone so you're always in the know.
Smart Accessories: Further enhance the connected experience by connecting your Yale smart door lock via the Sync lock module, and operate power switches with the Sync smart plug when you are away from home.
Enhanced Encryption: Secure rolling code with advanced jamming detection.200mWireless System with 30m Range+123
Easy Set up: Wire free for quick and easy installation
Price:
2) Yale IA-310 Smart Home Alarm System – Starter Kit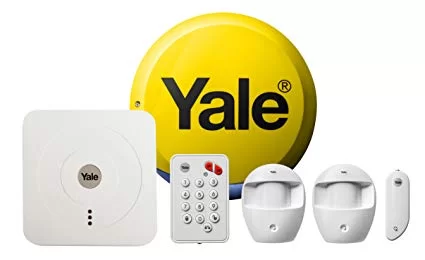 Same feature as above stated except it contain a small items of package than the above ones, apart from that you can enjoy all features as it is.
Price:
More Related: Wireless Home Alarm Systems
3) SimpliSafe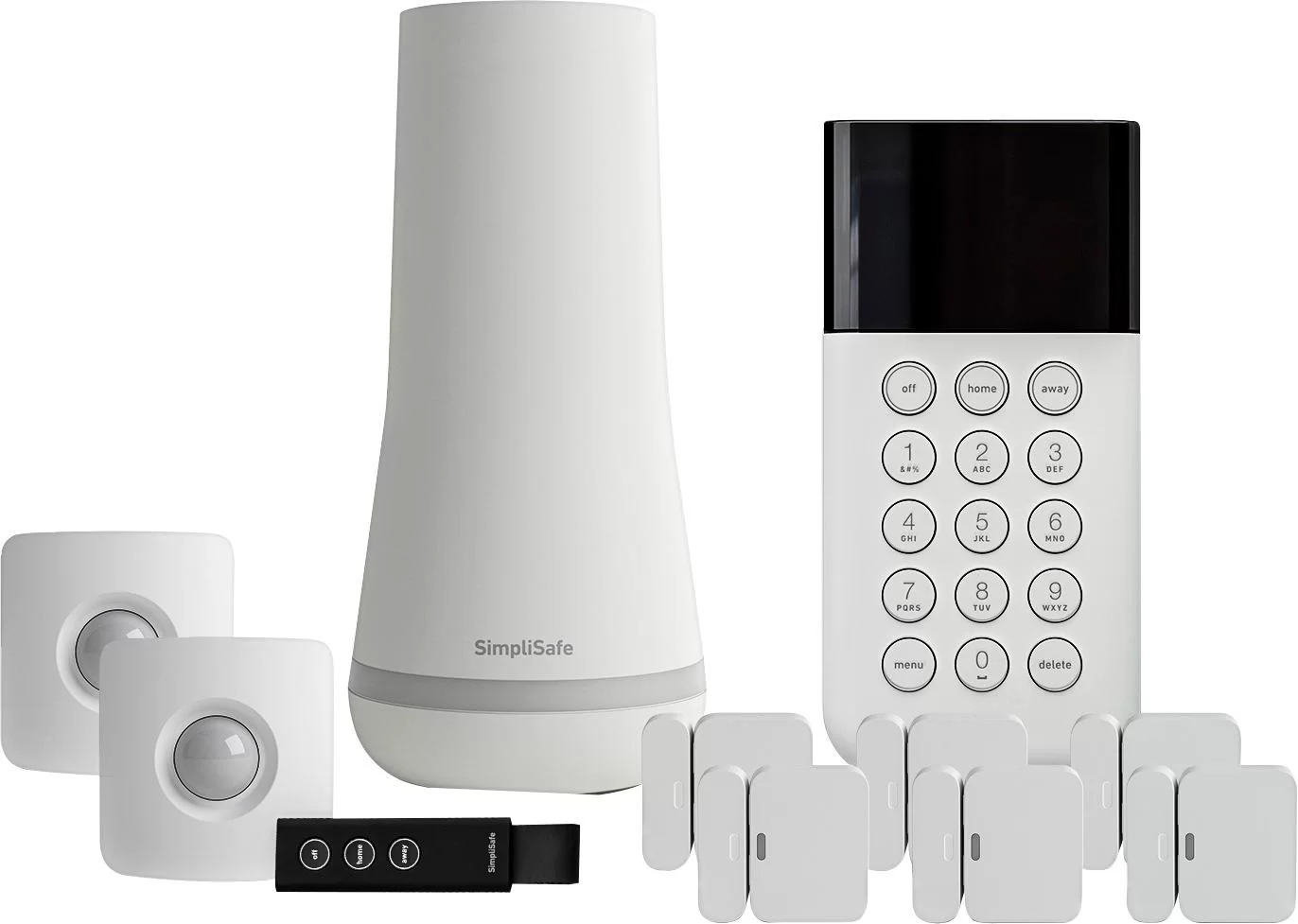 SimpliSafe is one of the most affordable monitored security services you can buy, and it's also one of the easiest to set up and use. The variety of sensors all performed well in our tests, and the redesigned hardware looks better than ever at no additional cost.
The all new touch-to-wake keypad. Lights up when you need to see it. Goes dark when you don't. It doesn't need power, just a good place to put it.
Whole-home protection. Glass break sensors protect rooms with multiple windows and the extra siren will ensure intruders know they've been caught.
It's the #1 home security pick of CNET, the Wirecutter, PC Magazine, the Verge and more.
Features
Forgot to arm your system? Need to let someone in? Do it right from your phone anytime.
Use your system with Alexa, Google Assistant, August Locks, Apple Watch and more.
Secret Alerts quietly alert you if someone accesses private areas, without sounding an alarm.
Batteries last for almost a decade in our entry sensors the best lifespan in the industry.
Most wireless security systems can't cover your house. Ours can up to 1000ft. range.
Set up text alerts so friends and family stay in the know.
Price:
4) Somfy One+ Alarm System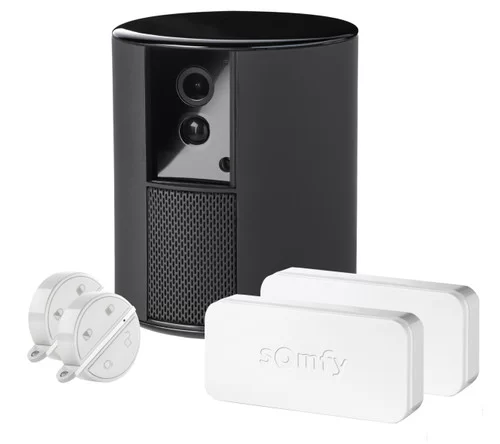 The Somfy One + wireless alarm system is plug and play and has everything you need to protect your home including a full HD camera, siren, motion detector and privacy protection.
The Somfy One + features a long lasting built-in battery that stays working for up to 6 hours. As a result, the Somfy One + protects your home even when the power fails.
The Somfy One + also comes with one door/window contact and one key fob.
Features
Full HD video camera; pin-sharp images that ensure nothing escapes you.
90 DB siren: fully integrated and loud enough to scare off intruders.
Motion detector: the camera starts recording as soon as it detects movement.
Plug and play: the system is active and you'll be done within 10 minutes.
Compatible: so you can expand it with various nifty Somfy Protect accessories.
Download the video clips for free or upload to Dropbox, Google Drive or OneDrive.
Backup battery up to 6 hours.
30 seconds image recording upon motion detection.
Price:
More Related: Unmonitored Home Security Systems
5) Hive Mixed Pack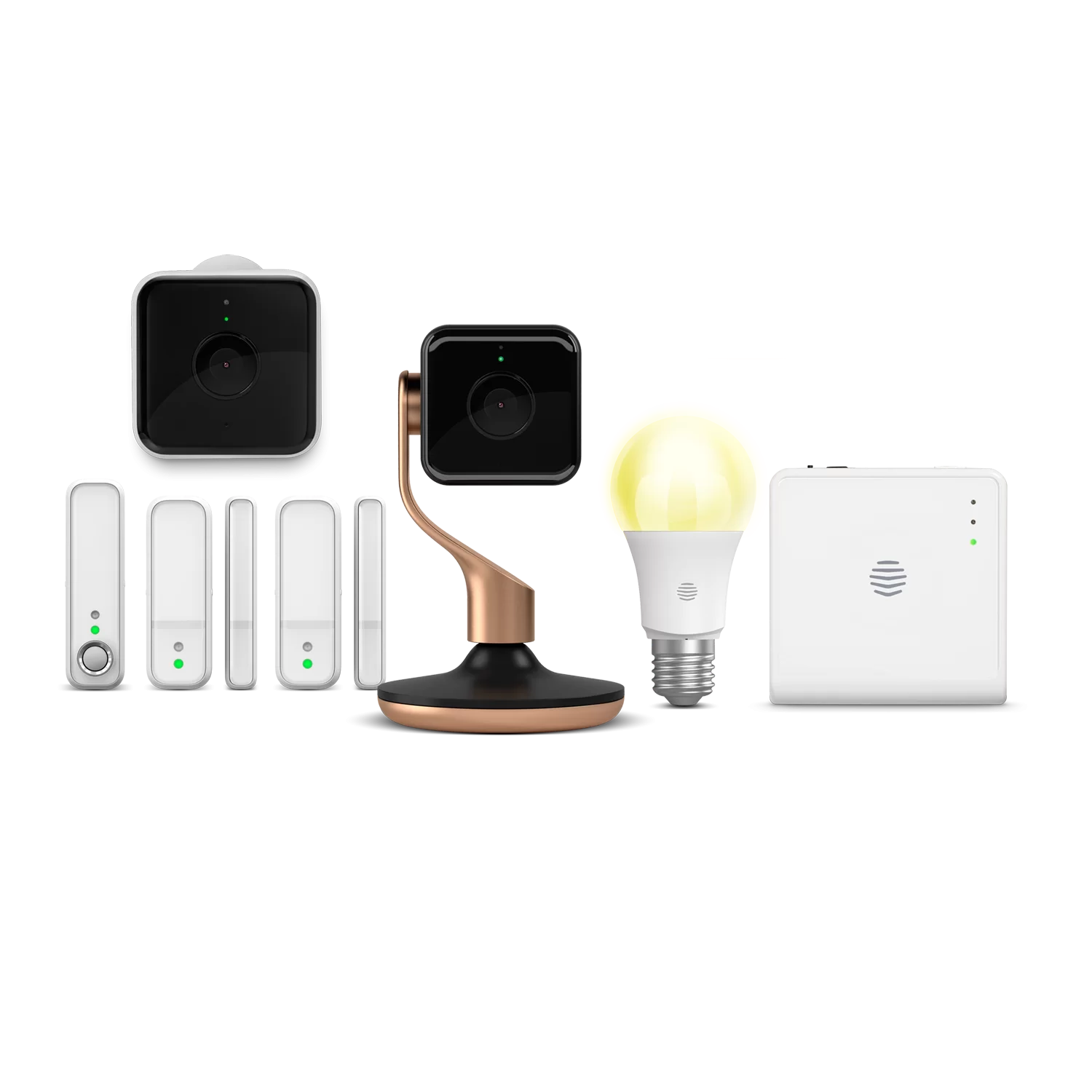 Get a Hive View indoor and Hive View Outdoor camera plus Hive sensors and a Hive Light, for extra protection indoors and out.
The pack contain 1x Hive View Outdoor, 1x Hive View, 1x Hive Hub, 1x Hive Light Dimmable, 1x Hive Motion Sensor, 2x Hive Door and Windows Sensor, 1x Hive Video Playback – 2 cameras. 1x Hive Live.
Features
Indoor or outdoor smart camera – or both. They feature automatic night vision, 1080p HD livestreaming, person detection, two-way audio and more.
Both the indoor and outdoor cameras feature two-way audio. So if a delivery person's at your front door, you can tell them where to hide your parcel.
Hive View cameras and all our Hive sensors send instant notifications to your smartphone the moment they're triggered telling you what's happened.
All the devices in your security pack can link together, so when the camera spots someone, the light can turn on, making it look like you're in and awake.
Price:
6) Netgear Arlo Pro 2 Camera version Alarm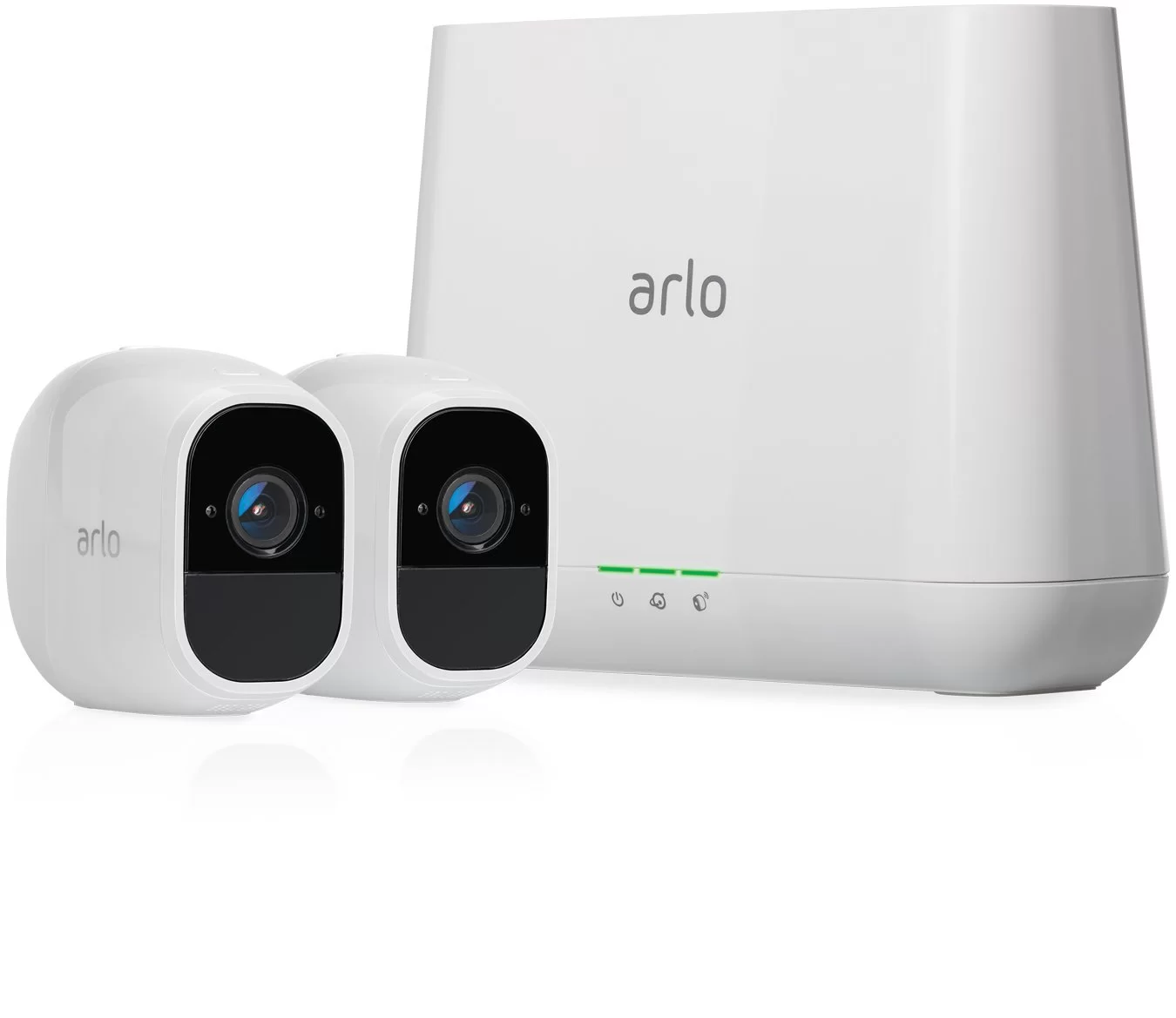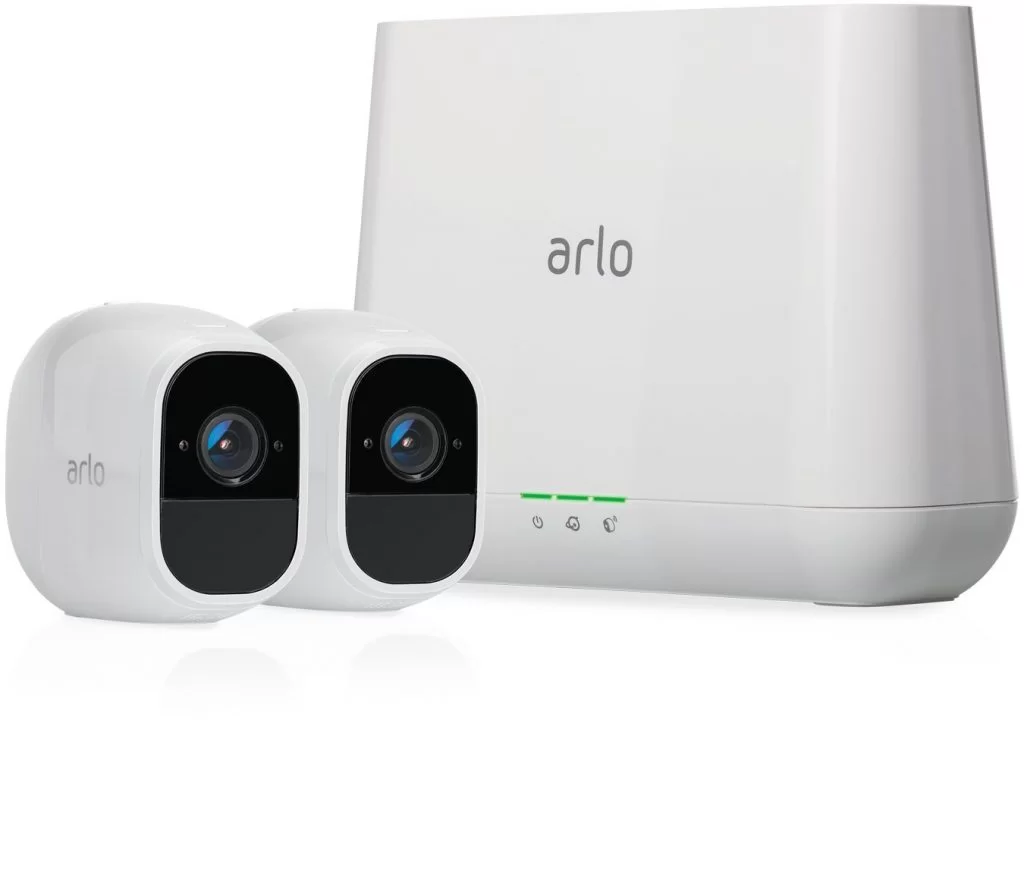 This camera-based system is exceptional, which is just as well when you consider the price. It comes with a 100dB siren-cum-base station so excruciatingly loud we half expected to receive complaints from another county (thankfully, you can adjust the siren's volume to suit your needs).
Features
Arlo web view or smartphone app (available for both Android and iOS), the camera wakes up and starts live streaming, just like any other camera system.
Switch from battery to mains and your cameras will stream to the server 24/7. You'll also be able to set detection zones, which are sorely missing in battery mode.
The cameras are beautifully designed, weatherproof and small enough to remain discreet. They offer very sharp 1080p streaming with pinch-to-zoom, automatic night vision and a wide 110-degree field of view.
Price:
More Related: Best Budget Alarm System in UK
7) JC Wireless Intruder Alarm System with PIR Detector

This is a brilliantly affordable alarm system and the company (JCHENG Security) are one of the best according to customer reviews, incredible customer service.
The package includes Wireless PIR Motion Detector (pet-immune and non-pet-immune), Window/Door DIY Contact Sensor, Remote Controller, Curtain PIR Detector, Panic Button, RFID Tag, Water Leakage Sensor ect. To customers.
Features
System supports Different Alarm Channels (APP Push / SMS / Voice monitoring / intranet center Alarm, to ensure the alarm performance stable and reliable). WIFI supports 2.4G WIFI only, it can't support 5G.
Support up to 99 Defense Zone, with multi-zone location settings (be classified and named): Such as gate, hall, SOS, bedroom, Window, balcony, perimeter, smoke, gas, Carbon monoxide, water leaking etc.
Alarm host with 2.4 Inch TFT screen and touch panel, GUI supports multi-language, easy set-up app for smart phones (iOS and android and Google).
Price:
8) Ezviz A1 Alarm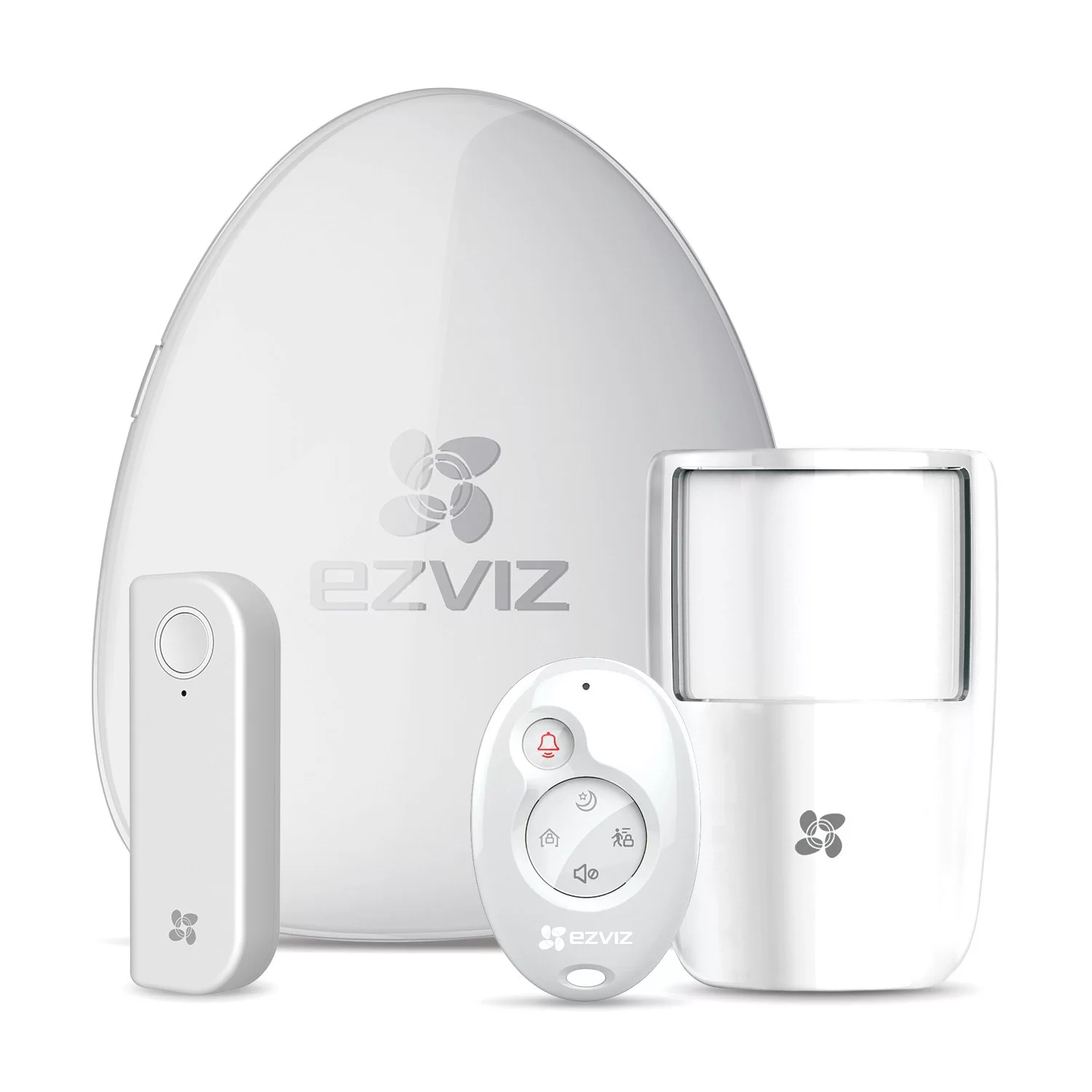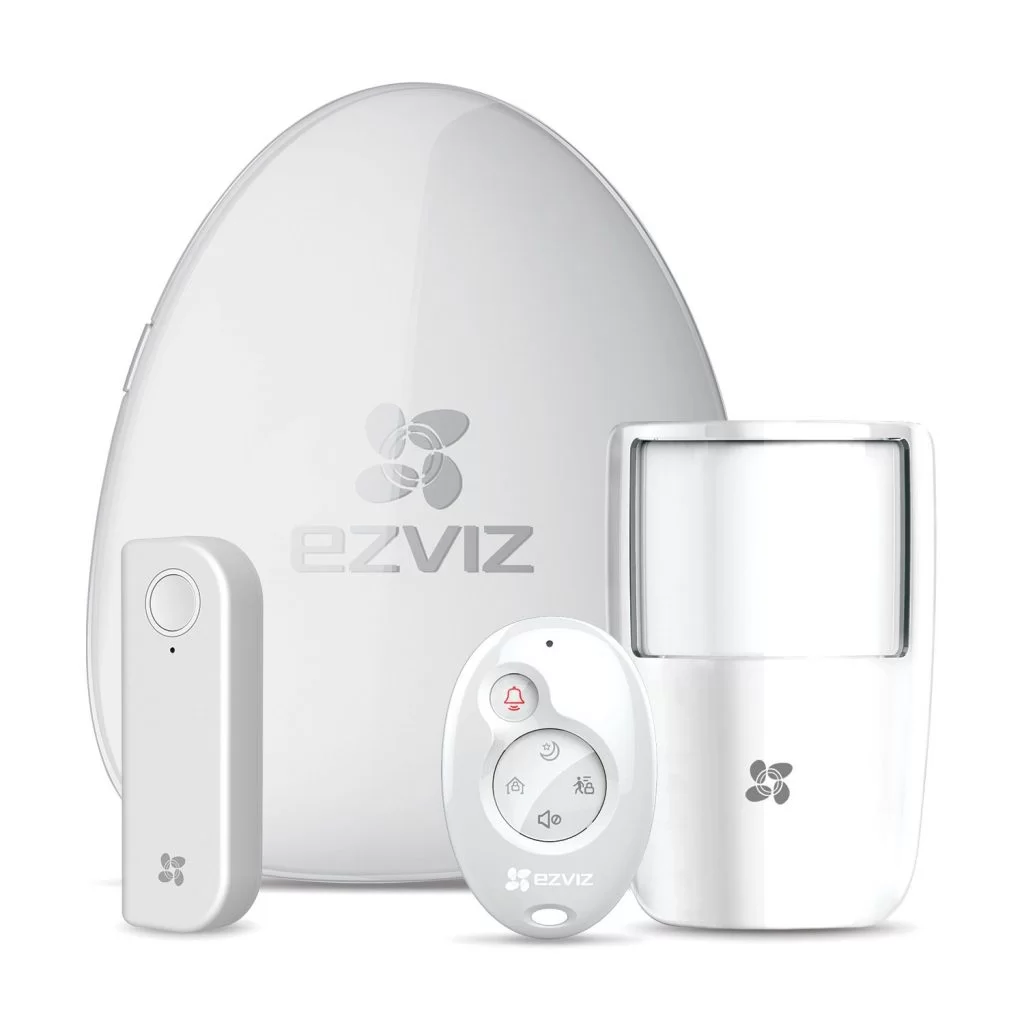 A wireless security system that uses WiFi to detect and alert you to the presence of intruders in real time.
EZVIZ Alarm Starter Kit Includes, A1 Alarm Hub with K2 Remote Control, T6 Open-Close Sensor, T1 PIR Detector.
Features
Support emergency notification alerts via emergency button.
Send wireless signal after detecting abnormal.
Mobile phone receives alarm message.
Unique single structure design, avoiding interference caused by collision.
Alarm kit can be connected to your EZVIZ cameras. When any sensor in the Alarm Kit is triggered, the camera instantly starts recording images and video.
With the EZVIZ App, you can remotely control all the devices connect to it even when you are away from home.
Supporting IFTTT, EZVIZ Home Sense works with the smart home devices including Amazon Alexa, smart locks, garage doors, light bulbs, thermostats and many other IFTTT compatible smart home devices.
Set, monitor and change settings of your home alarm system, all from the palm of your hand. EZVIZ A1 Hub supports up to 32 different wireless detectors, leaving you to build the perfect system for your home or business.
Price:
9) Y-Cam Protect Alarm System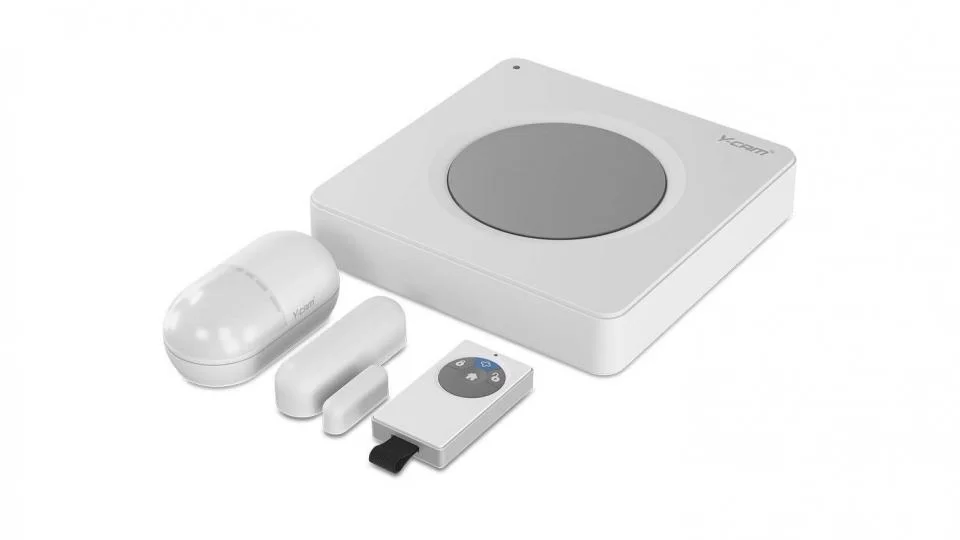 One of the best smart security systems we've seen in a long time' The Test Pit, 'Is this the easiest Burglar Alarm ever?' Good Housekeeping, 'Because you can't always be there' The Times. Y-cam Protect Smart Alarm System with Built-in SIM card, Siren and Battery Backup, designed to protect your property and family. It is really simple to setup and use, whilst offering high professional security standards without the high price. Y-cam Protect provides total control and flexibility for your home security needs, notifying you instantly to any alarms.
Features
Y-cam Protect gives you the instant information you need so you can take appropriate action to stay in control of your property's security wherever you are via the free Y-cam app on iOS or Android.
Y-cam Protect uses the best of proven alarm sensor technology together with Y-cam's secure Cloud platform to give you front line protection, creating the complete smart home security solution.
With SIM card backup, Internet backup and 8 hour battery backup, your Y-cam Protect system remains fully operational, even if your Internet connection is down or you have a power cut.
8 hour battery backup.
Access from anywhere on your smartphone.
Instant alert notifications.
Price:
10) ERA ERA-HOMEGUARD Homeguard Pro Smart Wireless Alarm Starter Kit (741FX)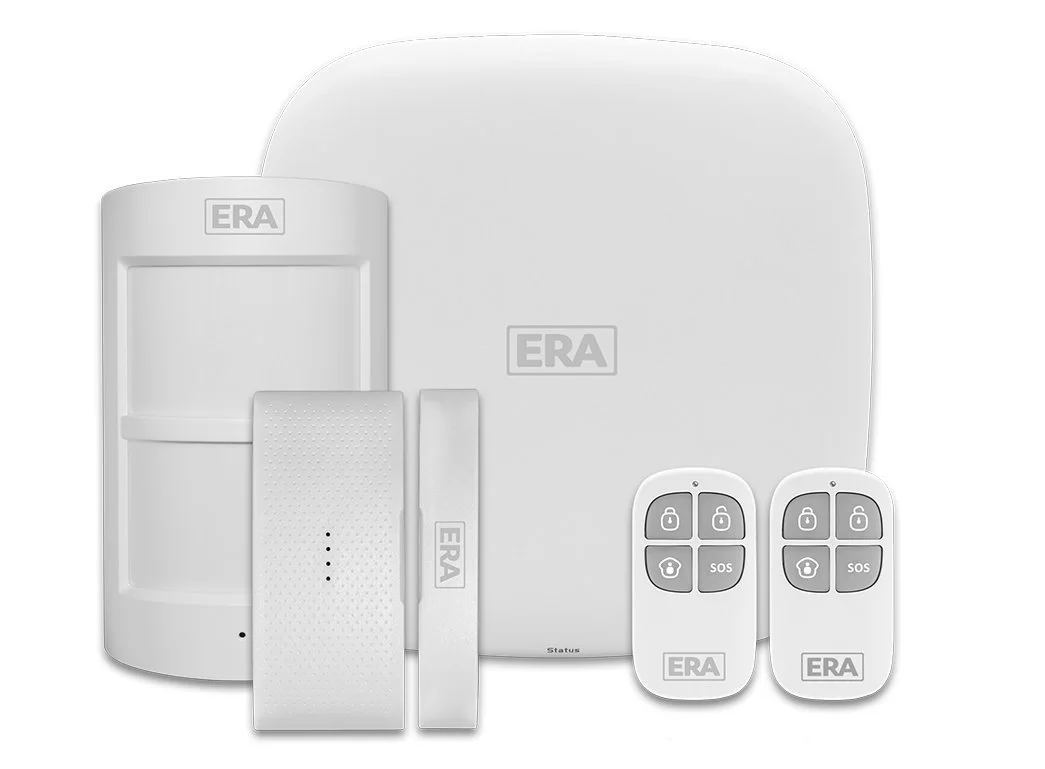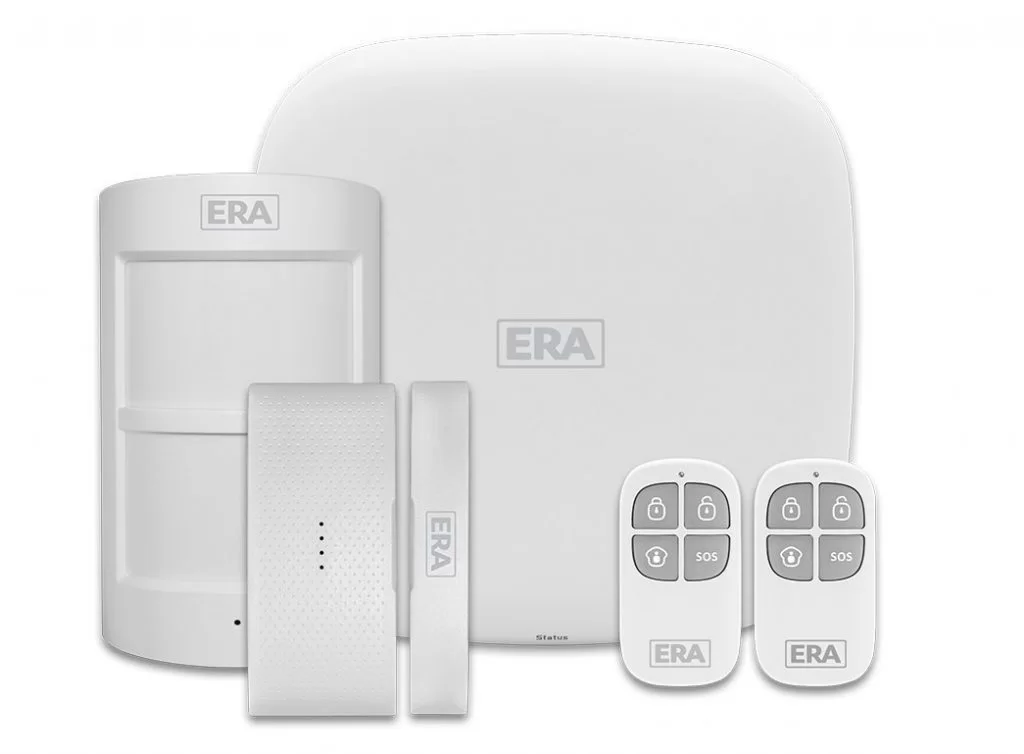 Fully integrated cloud-based smart home security system. Access alarm from any location at any time using a smartphone app. Detects motion and entry, so when alarm is activated members of the network are quickly notified with simultaneous phone call alerts. Personalized alert log feature. Kit expandable with additional PIR sensors, IP cameras, water, smoke and vibration detectors. Hub comes with rechargeable Li-Ion battery backup.
Features
Works with – Amazon Alexa – Google Home – iOS App – Android App
Choose who gets access to your home with timed or anytime access and revoke when needed
Peace of mind through the personalized alert log showing who accessed the property 'Lucy has disarmed the alarm'
Your network is alerted quickly with simultaneous alerts to as many people as you choose
Expand the kit at any time with additional accessories
Access the alarm hub from anywhere, anytime with your App controlled via a Smartphone
Up to 60 Devices Supported
Price:
11) ERA-HOMEGUARD-KIT1 Home guard Pro Smart Wireless Alarm Kit (821FX)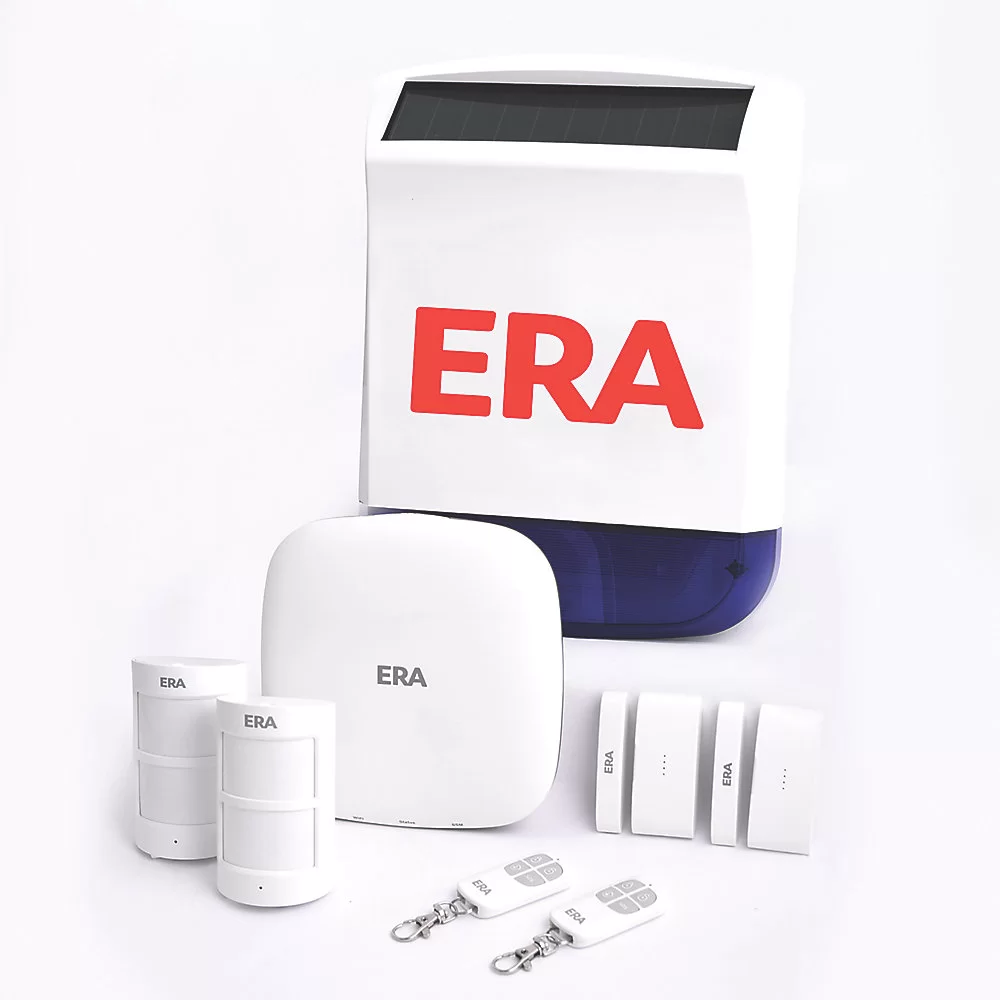 Same model but with extra sensors and IP cameras.
Price:
12) Somfy 2401497A Home Plug and Play Alarm with Smart Connectivity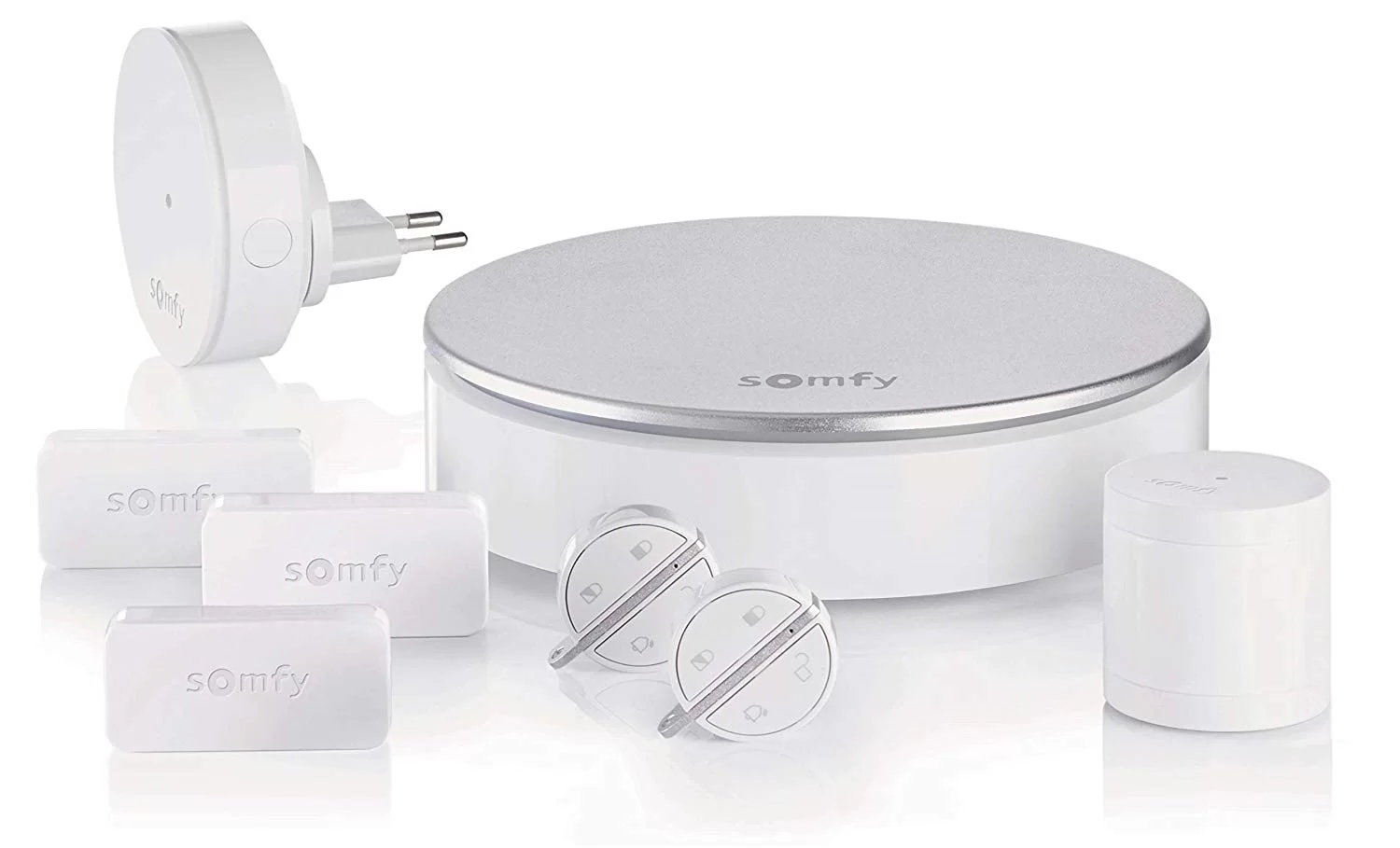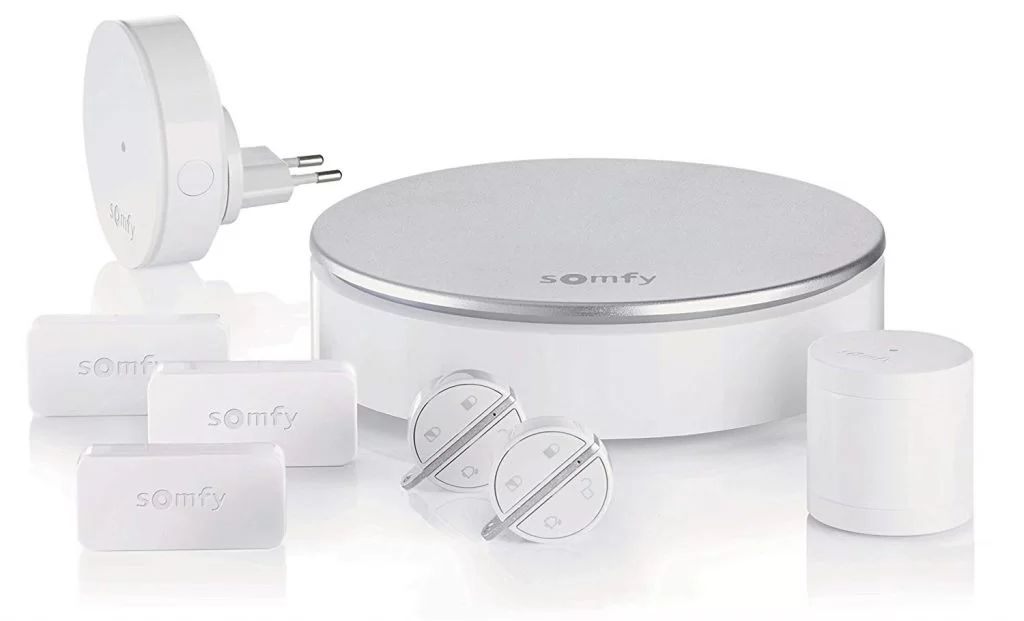 Home Alarm is a connected, simple and scalable security solution, designed to meet your needs. With 2 sirens (indoor and outdoor), 4 detection points and 3 remote controls, Home Alarm Plus is the ideal intruder alarm package for a home.
Features
Easy to Install: Sleekly designed all-around plug and play alarm system is compatible with popular smart alarm systems (Amazon Alexa, Google Assistant, Nest), Wi-Fi enabled and is easy for most users to install in 20 minutes or less.
Integrated App: Smart connection with an app built with iOS and Android compatibility gives you peace of mind wherever you go; get alerts on your device in case of a break-in or set the alarm remotely.
Includes Sensors: Door and window sensors with IntelliTag with vibration analysis warn you if there is an attempted break-in before the intruders come in; during the process, it can recognize the door being forced open and triggers a push notification.
Wireless Siren: 110 dB alert siren will loudly scare off burglars as soon as it is activated; the slim design can be placed anywhere in your home.
Key Fob Badges: The system includes two key fob devices that fit ideally on a keyring; these automatically deactivate the alarm system when you return home.
Indoor Motion Sensor: Small, discreet and wireless, it detects all human movements while remaining indifferent to pets (up to 25 kg).
Customize Your Security: The Somfy Home Alarm can be expanded to include various handy accessories, such as cameras and sensors, depending on your needs.
Price:
13) Kerui WiFi House Alarm System with Outdoors Siren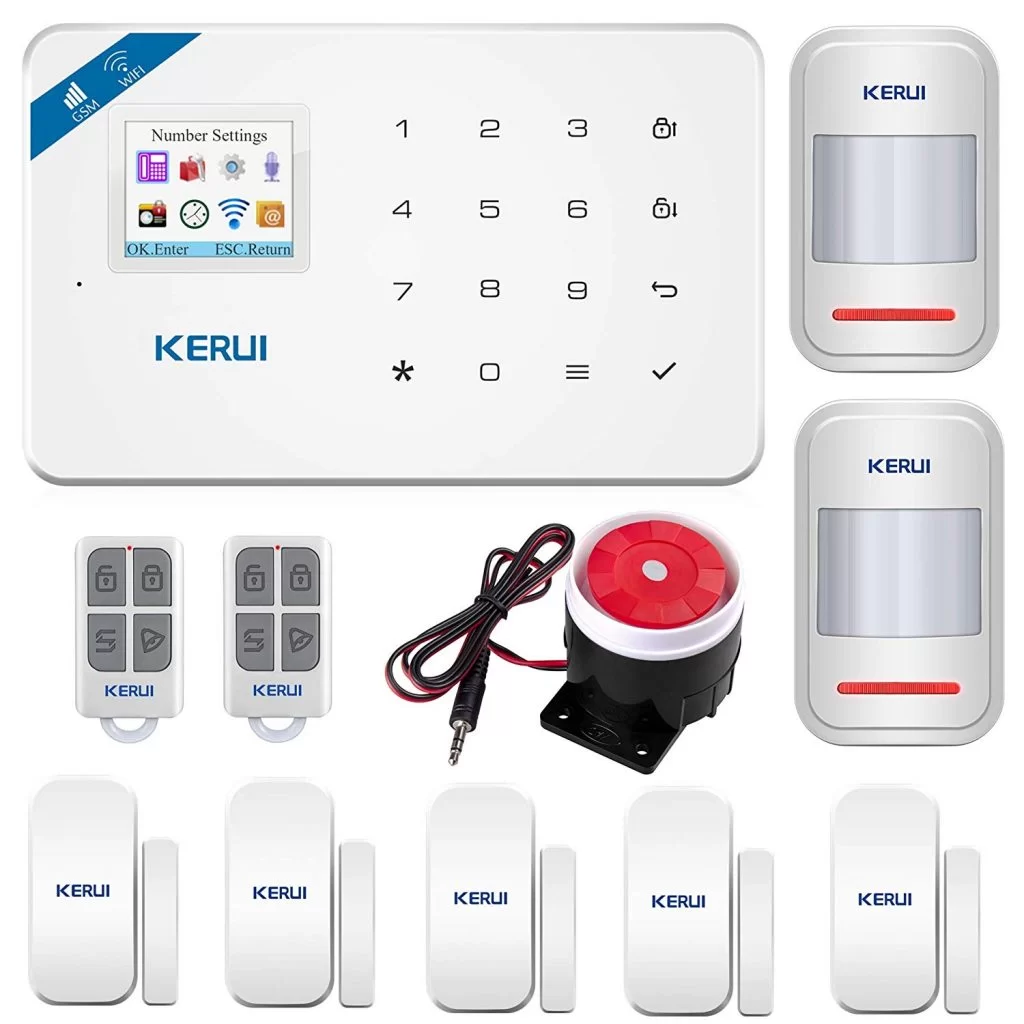 The alarm system have 99 zone (Normal, Stay, and Intelligent. Emergency, Close, Doorbell, Welcome ,Help), each zone can be independent defined and named via APP and pair maximum 150 wireless sensor, like motion sensor, glass break detector, water leakage detector, door chime alarm etc.
Features
TFT color display, humanized menu, operation with voice prompt, easy to use
There are 99 zones and 8 zone types optional in each zone, ON/OFF siren in each zone is available
10s automatic message recording with built-in artificial voice, so that user can know the alarm place and zone when received the alarm call remotely
Low-voltage indication and anti-tamper
Host can call other phones directly as a common phone
Display the latest 72 arm/disarm and 102 alarm record
Price:
14) Vilo Wireless GSM & WIFI Burglar Alarm System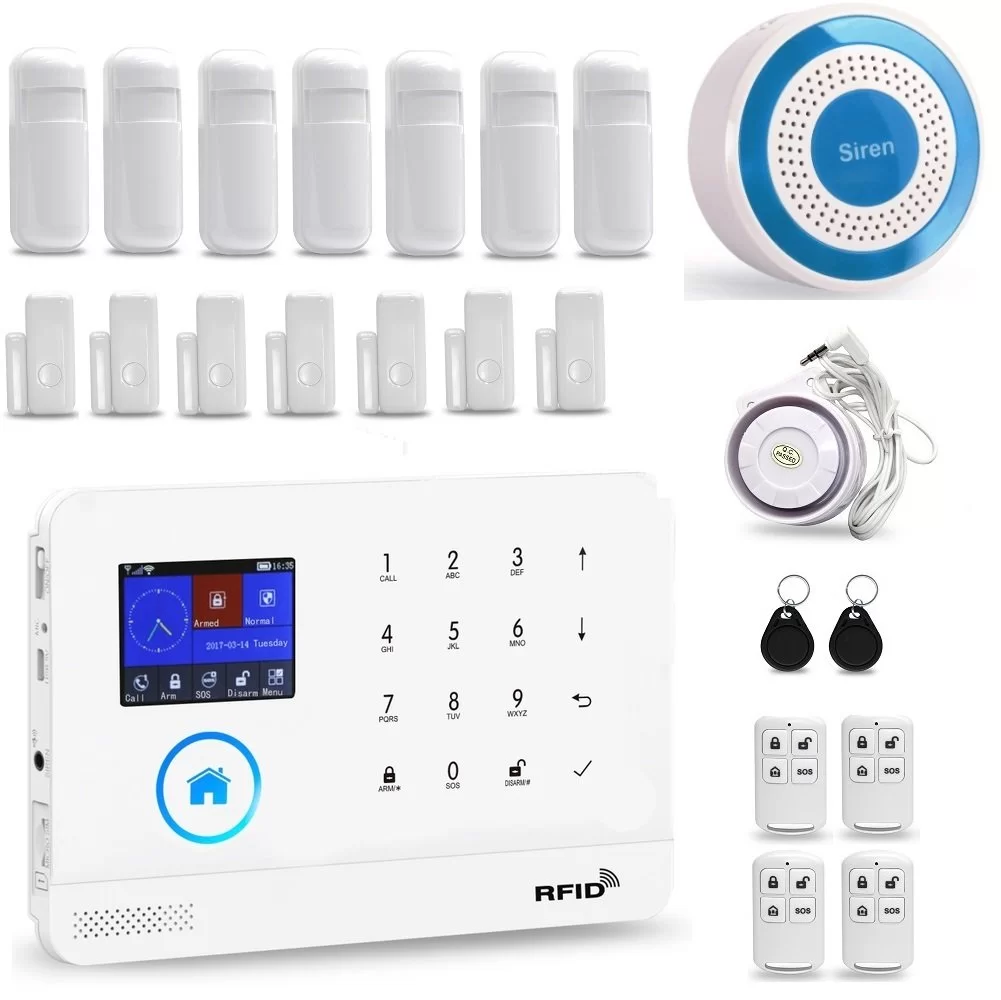 Got a very high rating in terms of performance and features, JC and VILO alarm system are very similar in nature although they are cheap but perform best at a level of high quality alarm systems.
The package includes include 1 x Alarm Host, 1 x Wired Siren, 1 x Wireless Siren, 7 x PIR Detectors, 7 x Door/Window Sensors, 4 x Remote Controller, 1 x USB Power Cable (NO Power Adapter), 2 x RFID Tags, 1 x User Manual.
Features
Vilo features are quite the same of JC alarm system.
Price:
15) Veho Cave Starter Kit Smart Home Security Alarm System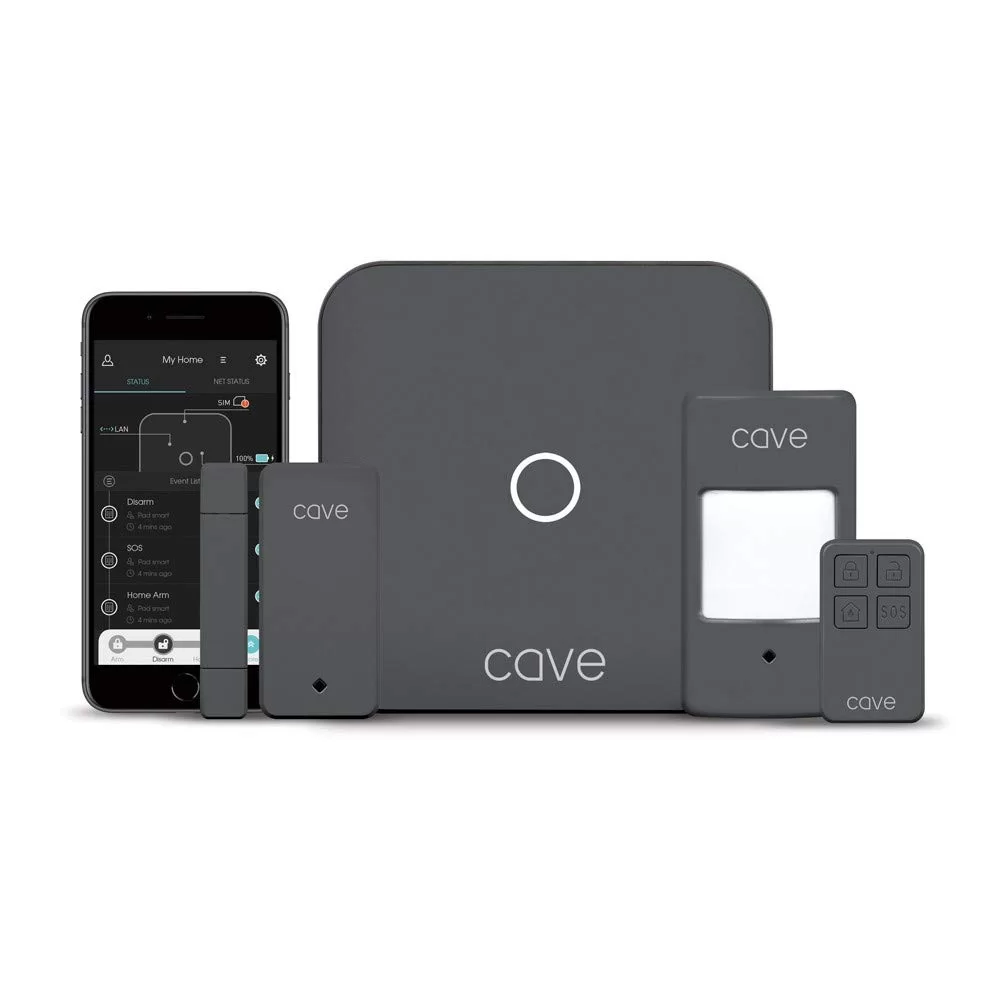 The cave smart home starter Kit, with dedicated app, allows you and your family to remotely control and view your home security system, set and disarm the system from anywhere in the world. Cave is easy to set up and expand, using a QR barcode system you can securely add accessories to your system. Cave can connect using a wireless, wired of mobile network.
Features
App controlled alarm system which can be setup in your home or office without the need for professional installation.
Built-in siren, can be muted within the App
Cave is modular, using a secure barcode system, you can add unlimited Cave accessories to your starter kit. Accessories can be paired to the App in minutes.
Free App, no monthly charges
Price:
16) Hacevida Wi-Fi Home Alarm System Wireless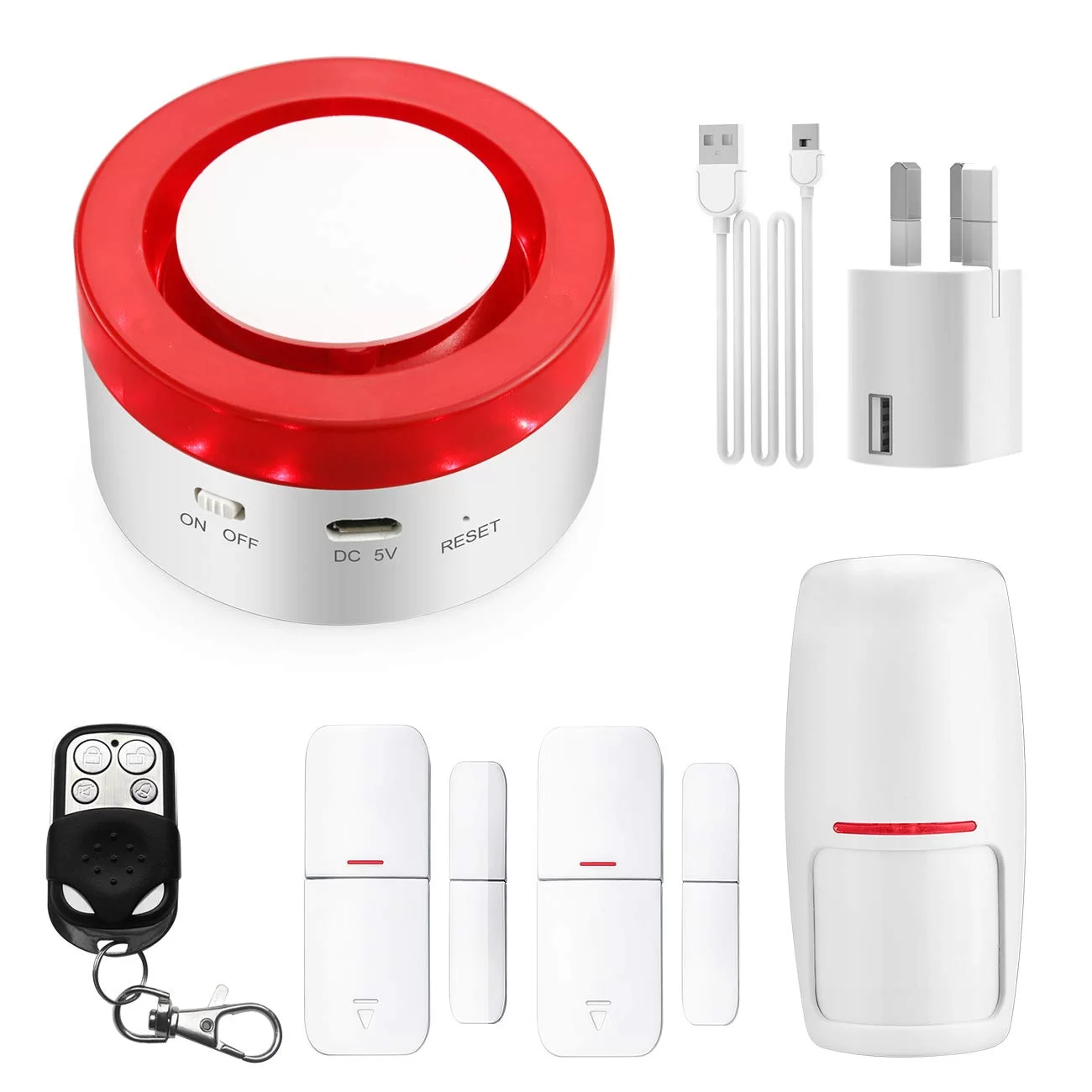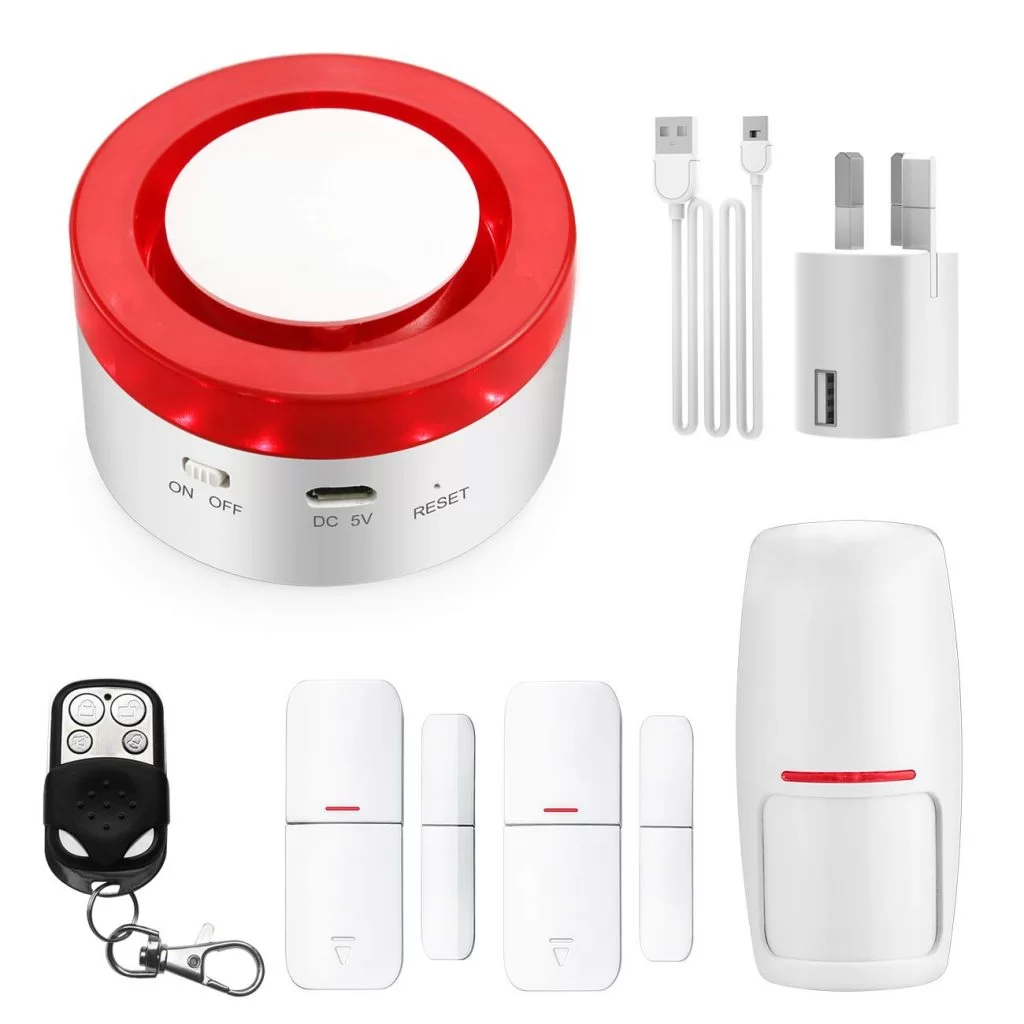 Another smart alarm system fall in the category of cheap systems, product offers all features that would be needed for full prove security.
The package contain Host x1, door sensor x2, motion sensor x1, remote control x1. 12-month warranty.
Features
Arm, disarm and manage home alarm system while home or away via TUYA Smart App. Send real-time notification directly to your smart phone once any detector being triggered. The App is totally free and the system never costs monthly fee (only supports 2.4GHz Wi-Fi)
Support maximum up to 24 sensors and 8 remote controls. The names of accessories are editable, the notification shows the exact name of sensors. Manage every accessory and get your all home in know
All the accessories are paired with the host before you get it, you just need to install them. Humanized App makes control easier and intuitive, you can combine with other smart home accessories, make a better experience
Set exact time to arm/disarm your alarm system via the App, you don't have to arm the system every time you go to work.
Price:
17) Sentry Smart Wi-Fi wireless House Alarm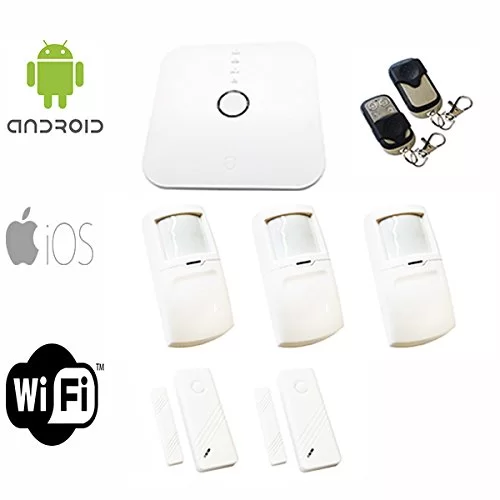 This alarm is so simple to setup, wirelessly connect the Sentry Smart hub to your router, download the app onto your iPhone or Android phone and away you go.
The best thing about this alarm is all alarm notifications are sent via your existing broadband network, no SIM card is required as with other house alarms, that means no cost to receive alerts and no making sure your SIM card is still active.
Features
All sensors are completely wireless, no need for messy wiring or complicated installation.
See what zone, date and time historic activations occurred.
The app can be installed on as many devices as required, simply sync your Sentry Smart hub to the smartphone. When the alarm triggers, your phone will get an instant alert notification.
Cloud based monitoring system – monitored 24/7 365 days a year.
Supports up to 99 sensors and up to 8 key fobs.
Price:
Home Automation

>>

Home Automation Complete Systems

>>

Security system

>>

Top 17 Smart WIFI Alarm System