YOUR Google Home-enabled gadgets could soon know you a little better – and be able to respond with sensitive information, photographs or credit cards when you ask. Here's how to change your settings to enable the personalized responses on your connected home devices.
Relevant: Cheap Wifi Coffee Maker
If you've got a few Google-branded products in your shared home, you might be disappointed when these do not always provide the most personal response. Thankfully, that could be about to change.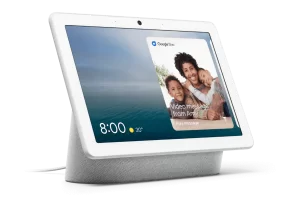 Thanks to a nifty new update to the Google Home app, your Google Nest Hub and Nest Mini devices will be able to load-up entries specific to your calendar, suggest YouTube videos based on your personal viewing history – not the video habits of everyone in the flat, and pay with the credit card saved on your account. The feature is handy for the Nest Mini, but will really come into its own when used with Google Assistant-powered gadgets with smart displays.
Relevant: Dish Integrates Google Nest Hello Into Hopper
The setting lets Google Assistant show your photos, email, calendar, contacts, reminders, and YouTube recommendations, as well as make verbal payments when it recognizes your voice – so if a flat mate tries to find out what's on your calendar for next Monday by asking a Nest Hub around the home, Google won't provide the answer.
On devices with screens, personalized items will also appear on the home screen as cards.
If you're looking to enable the setting, you should first head to the Google Home app and look for the new Recognition and Personalization in the Device Settings menu.
Relevant: How To Connect Google Home To Samsung Smart Tv
Tap on that to load the new menu and then toggle on the Allow Personal Results. And then enable Always Show Proactively to get personalized cards appear on Google Home devices with displays. You can also teach Google the sound of your voice so that it knows when you're addressing the device – and can summon-up your calendar, photos, emails, contacts and more.
The option is currently available on Nest Hub (firmware 1.44) and Home Mini (firmware 1.42) in the Google Home app.
Relevant: Best Smart Home Assistant-Ready Devices For 2020
You'll need to be running the latest Google Home app on an Android smartphone to enable the option at the moment, according to Google-centric blog 9To5Google. However, no doubt Google will roll-out the option to iPhone and iPad owners in the near future.
Relevant: How To Connect Google Home Mini To Tv
Home Automation

>>

Brands

>>

Google

>>

A New Google Upgrade Makes Your Smart Home Gadgets A Little More Personal and Secure