Here you can see guidelines of How to Cast Disney Plus To TV without Chromecast:
To do this process:
You must have a smart TV that has a screen share option.
Open the screen share option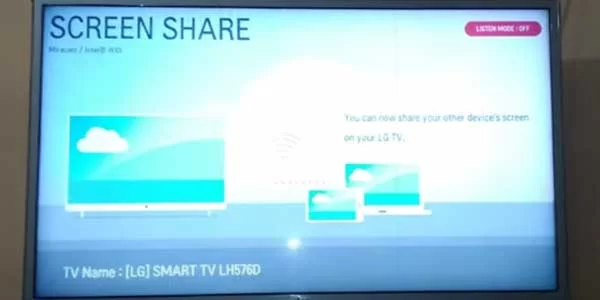 Next, open your android phone and select Smart View.
If you don't have this option then you can download Miracast screen app from play store, it will do the same as the smart view app does.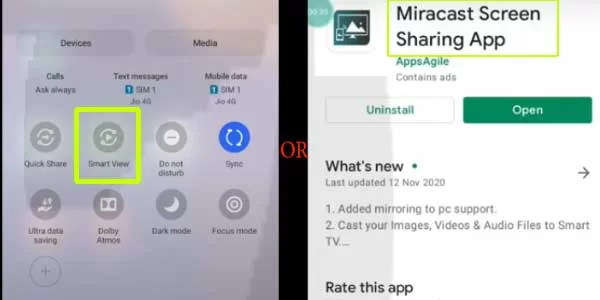 Next select smart view or Miracast screen-sharing app.
Next, A Pop up comes up on your phone showing your TV has been connected, and then you can share any app on your smart TV.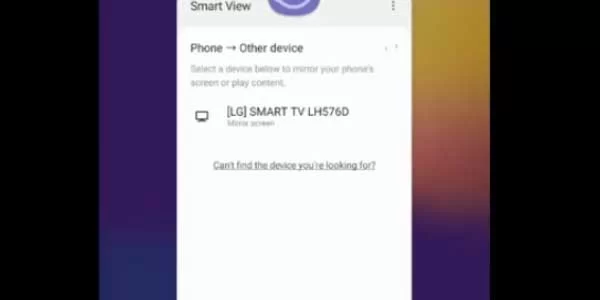 Next, open the Disney app from your phone and watch it on your smart TV without the help of Chromecast.
More:
Other methods of How to Cast Disney Plus To TV without Chromecast
CAST TO TV WITH ROKU
Roku is a line of streaming players manufactured by an American company, Roku, Inc.
These devices are capable of casting a host of popular online content on TV. Roku devices allow users to add and download channels from the Roku Channel Store.
You can get access to hundreds of popular channels like Netflix, HBO, Disney Plus, Hulu, Amazon Prime Video, and many more.
Once a channel is added, casting any content to your TV becomes easy. Navigate to the Channels section on your TV using the Roku remote and go to a channel.
Then you can cast any available movie or video from it to your TV. You can also download the companion Roku app from App Store to do this.
CAST TO TV WITH AMAZON FIRE TV
Fire TV is the name for different models of streaming gadgets designed by Amazon.
Their line of models ranges from the Amazon Fire TV stick, Fire TV Stick 4K, Fire TV Cube, etc.
With access to tens of thousands of channels, apps, and Alexa skills, Fire TV brings all the live TV and streaming content you love off of your laptop and onto the big screen.
Easily find what to watch next with favorites and recommendations based on your viewing habits, delivered right to your home screen.
CAST TO TV WITH APPLE TV
If you are an Apple fan and like to stay connected to the Apple ecosystem, then the Apple TV maybe your best alternative to a Google Chromecast.
Apple TV allows casting to the TV from Apple's content providers and many other streaming services. Although you will have to pay a subscription fee for most services like Netflix, Hulu, HBO, etc.
Apple TV also supports audio streaming via Apple Music. The device also comes with built-in support for AirPlay.
How to Cast To a Non Smart TV without Chromecast
Cast on Non-Smart TV Using a Laptop
Connecting your TV to a laptop is one of the simplest methods to watch on a non-smart TV. A laptop linked to your television opens you a world of possibilities. This means you can watch anything on your television. Whether it's YouTube, Netflix, downloadable movies or documentaries, slideshows, or anything else, it's all there.
The first step is to ensure that both devices are connected with the appropriate cable. An HDMI port is found on the majority of today's laptop models. Check the back of your TV for possible connection ports. You're fine to go if your TV has at least one HDMI port. You simply need one standard HDMI cable, which you can get at a very low price on Amazon.
If your old TV does not have an HDMI port, then look for other types of connections such as SCART or Component Video connection. You will need appropriate HDMI-to-SCART and HDMI-to-Component adapters respectively, so you can connect the laptop with the TV.
In case you have an older laptop that comes without an HDMI port, you can consider buying an HDMI adapter that could help you to hook up your TV to the laptop through a USB port instead. Check the appropriate model on Amazon that is compatible with both Windows and Macs. Click this link to check the latest price.
Cast on Non Smart TV Using a Smartphone
There isn't a single approach on how to stream to an old TV using a mobile phone. It all depends on what you have at your hand, in terms of cables, streaming devices, etc.
Here are a couple of scenarios:
Connect the mobile phone to the old TV with cable
Home Automation

>>

Home Theater

>>

Other Home Theater Devices

>>

How to Cast Disney Plus To TV without Chromecast