Here is a quick instructions of how to reprogram genie garage door keypad, normally user of this device face problem whenever they forget the code and don't know how to reprogram it before resetting the code.
Because the device states on its cover to see owner's manual for reprogramming and reset. And most of the time user don't have manual for this task.
So here are steps to follow of How to Reprogram Genie Garage Door Keypad
Take out the light cover of the device installed inside the garage door by unscrewing it using ladder.
Now getting back to the genie keypad for reset the old code by reprogramming.
1- Hold Program button with Digit 6 and up/down button at a same time.
2- And then Press 3, 5, 7 and then press Program button.
3- Next step is to reset pin by pressing whatever you want the code For example press 2344 and then press Program button and wait for the red lights to blink couple of times and then it will goes off.
4- Next step is to go back to your garage door opener hit the Learn Button and you will see red light blinking below learn button.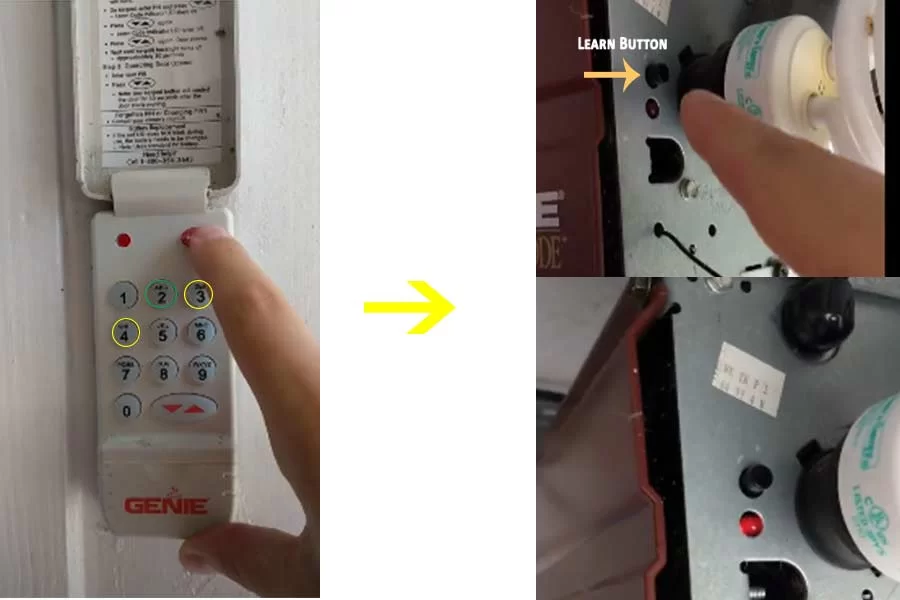 More Garage door: Smartlife Garage Door Opener
After Hit the learn button you have a 30 second for verifying the code.
5- Go back to Keypad and press the new CODE 2344 and press up/down button.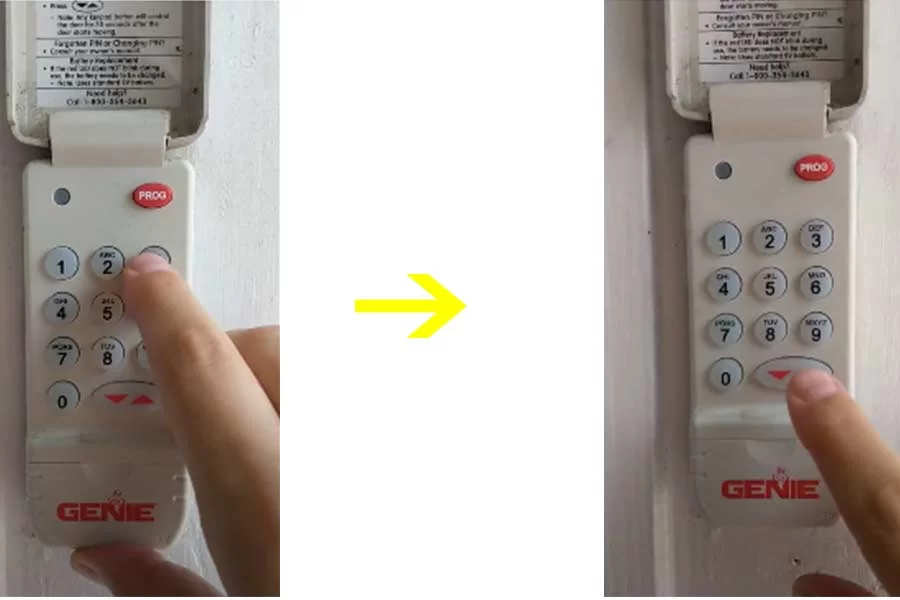 6- Then go back to Garage door opener and you will see the red light blinking turn a solid red color.
7- After you confirm about the solid red color you again have a 30 seconds timeframe, so go back to Keypad and press UP/Down Button.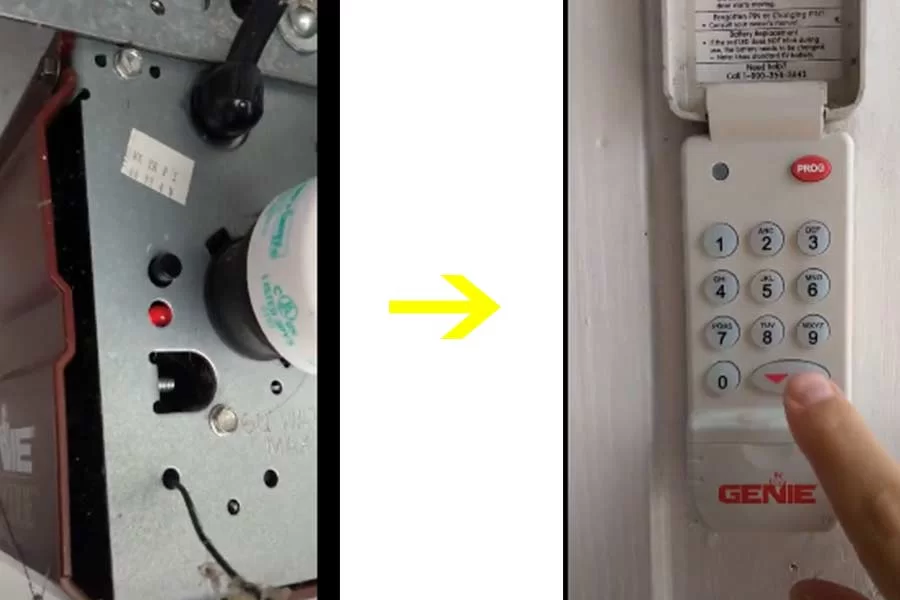 8- Note: Before testing your new reprogram code, you have to wait until the two backlit keypad lights turn off.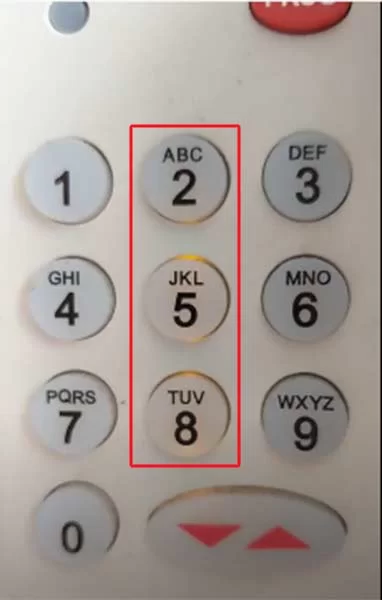 You have to go through the whole process again. If you test the code before turning off the keypad back lit light.
More: How Do I Program My Homelink Garage Door Opener without a Remote
More: How To Reset Liftmaster Garage Door Opener
For more Info: go to Genie garage door support.
Home Automation

>>

Surveillance & Security

>>

Smart Garage Doors

>>

How To Reprogram Genie Garage Door Keypad