As technology becomes more intuitive, commonplace, and dynamic, it slowly becomes a part of our life. Once thought to be the prerogative of the workplace, technology is enabling our homes to run more efficiently now. And yes, I'm pointing towards home automation. So you must be wondering what home automation is? It is the networking of electronic devices and home appliances in such a manner that we can control it without being physically present in our place. This also facilitates seamless control over our homes. For example, you have forgotten to switch off the air conditioner. Home automation will help you do that, and you don't have to physically present in your room.
More and more customers are turning towards home automation as it provides convince and more control over our homes. The demand for this is growing sizeable, and people are looking to venture into it.
Relevant: Cheapest Smart Home System
Now the question arises on how to start a home automation business?
1. Decide what to offer
Home automation involves the usage of sophisticated devices such as sensors, use of the internet, WIFI and so on. It also requires home appliances such as air conditioners, refrigerators, security systems, etc. Hence, you need to carve a niche for yourself and decide what you will offer. You'll also need a strong background in an array of technologies and be pretty equipped with the different kinds of devices to provide to your customers. Many home automation companies make money by partnering with brands and offer their services to clients.
Another option is to provide home automation services where you automate your client's appliances and provide them operational training. More or less, all your customers will need training, so you need to be first well versed with the systems yourself. It also involves excellent interpersonal skills, patience, and empathy while training your customers.
Also, if you're going for affiliations, you have to vet which brands offer what as most of them are interchangeable. For example, if you pick Apple, you'll have to learn to install smart home systems along with Apple products only. This goes for all the brands.
2. What do you want to become? Franchise or Sole Proprietor
This is one of the most significant and the toughest decision you'll take in your entrepreneurship journey. Each of them will come with their set of pros and cons.
As a sole proprietor, the control of your business lies in your hands. You don't need to follow anybody's handbook. But, you'll need to work on the ground level— marketing your business, acquiring clients, and being better with each milestone. You might also have to work as hard as a busy bee on acquiring brand sponsorships. It is both challenging and enriching.
On the other hand, if you decide be a franchisee, you'll have to follow the predefined rules of the brand you acquire. There are advantages such as free training, the seamlessness of the business procedures and an excellent referral network. You pretty much don't need do anything as you already have a complete roadmap for your business. Right from branding to business location and from insurance to licensing, the brand covers everything for you.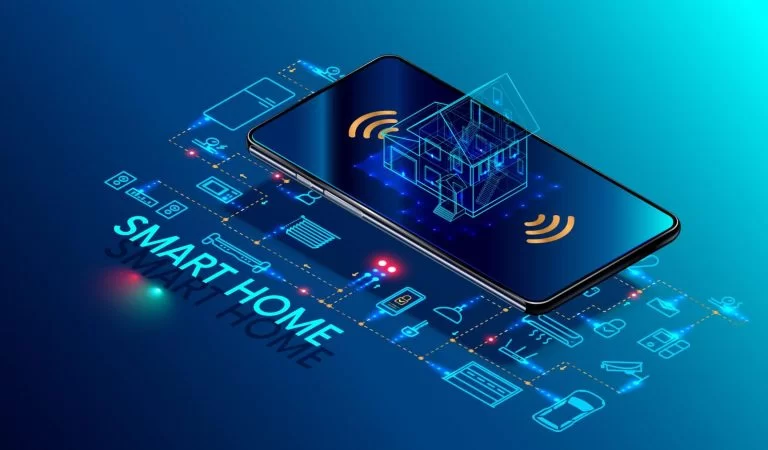 The choice lies with you— do you want complete freedom to do business, or do you want security as you're kick starting?
3. Marketing is important
Purchase a domain name. Get a responsive web design for your business. Build social media pages and post relevant updates. Establish a network with like minded people such as electricians, architects, and so on to get leads. Reach out to businesses that involve home automation even remotely. Attend tech expos, home automation conferences. These opportunities serve as the best medium to engage with people and make them understand the benefits of home automation and market your brand.
Over to you
Technology is evolving with such a fast pace that no one had ever imagined. Every year we witness new products coming in and becoming the need of the hour. The demand for home automation systems will only increase, and there is no better time to start than now.
Once you have your core product line in place, establish authority in your niche, and market your brand. You can also consider venturing into e commerce space to widen your horizons. All the best!
Author of this article: Sharon Winget, Staff Writer with GoodFirms, a review and rating platform of top IT companies & software.
Home Automation

>>

Blog

>>

How to Start Home Automation Business