These are the most popular systems in the market, therefore we try to make it more smart by designing a compatible devices in each system based upon total number of demands from the consumer relevant to smart systems which includes  and undoubtedly these systems as a package are affordable and best, this is why all below system can be considered as a cheapest smart home system for home available in UK, Europe and USA,
Systems can include other third party devices according to your wish, the more the devices induct into your system the more budget will be needed.
A list of most popular compatible devices of each system are in down below for more devices you wish to be installed.
These are not wholly and alone system available in the market, other system such as insteon,  Xiaomi  ecosystem, and Apple Homekit can be considered, however the Xiaomi lack third party compatibility and Apple Homekit might not fit in your budget, apart from that these two are highly reliable and efficient.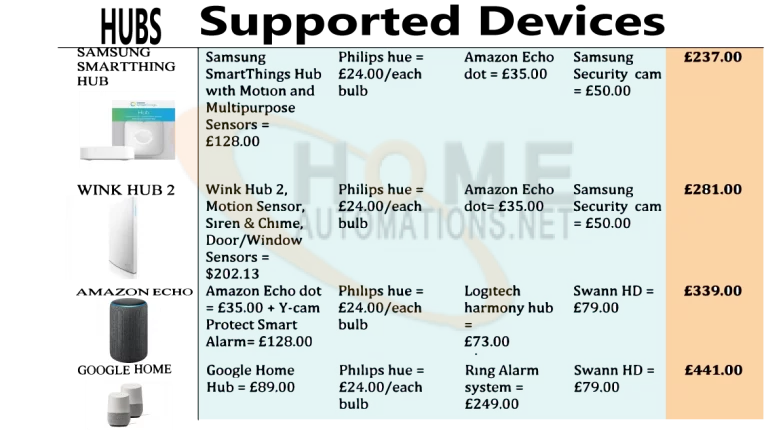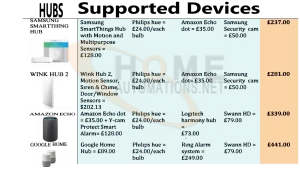 Samsung SmartThings Hub
This Samsung system unites a wide variety of smart devices from different brands including smart thermostats, Wi-Fi router, lightbulbs, and security devices. Users with the smart system get a SmartThings Hub wall mount and can get full access to the smart devices connected to the hub through the SmartThings IOS or Android app.
Samsung's SmartThings Hub has been growing its own smart-device offerings for the past few years. In fact, the Hub's product lineup recently grew with the addition of the SmartThing Wi-Fi plug, SmartThings Light Bulb, and a SmartThings Cam.
Through the SmartThings Hub, you can also set compatible smart devices to do various actions like turning on or off when you walk in or out of a room. While you can give voice commands to the SmartThings wall hub or app, you can also integrate and Amazon Alexa or Google Assistant to the system.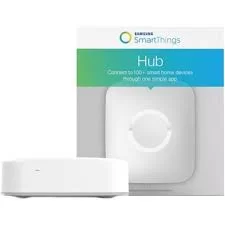 Compatible devices
Hub and Controllers
Amazon Alexa
Google Assistant
Lightening & Switches
Hue
Leviton
IKEA
Sylvania
Fibaro
GE
TP link
Camera & Doorbells
Door locks
Yale
Kwikset
Schlagle
Danalock
Wink Hub 2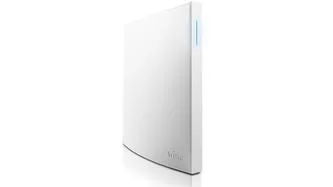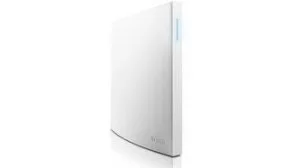 Wink Hub 2 is the first smart home hub designed for the mainstream consumer, sporting industry-leading protocol support, a sleek design, enhanced connectivity, and security features that create a best-in-class experience.
Wink Hub 2 supports smart home protocols including Bluetooth LE, Kidde, Lutron ClearConnect, Wi-Fi, Z-Wave, and more. If you're looking to create a fully integrated smart home with kitchen and wall appliances in-sync, this might be your best option. You can also download the Wink Hub app and control commands, like light switches or garage door, from your phone on-the-go.
Related: Wink Lookout
Compatible devices
Same as Samsung supported devices
Google Home
Like the Echo Dot, the Google Home isn't quite a hub, but it lets you control your smart home devices using your voice. It's compatible with a wide variety of smart lights, plugs, appliances, and home security products. We found that the Google Home Assistant is a little bit better at recognizing voice commands than Alexa, and we liked the option for using less specific follow-up questions, like asking, "When does it open?" after asking where the nearest bakery is. Like the Echo, you can use IFTTT to create your own custom smart device scenarios to more fully automate your home.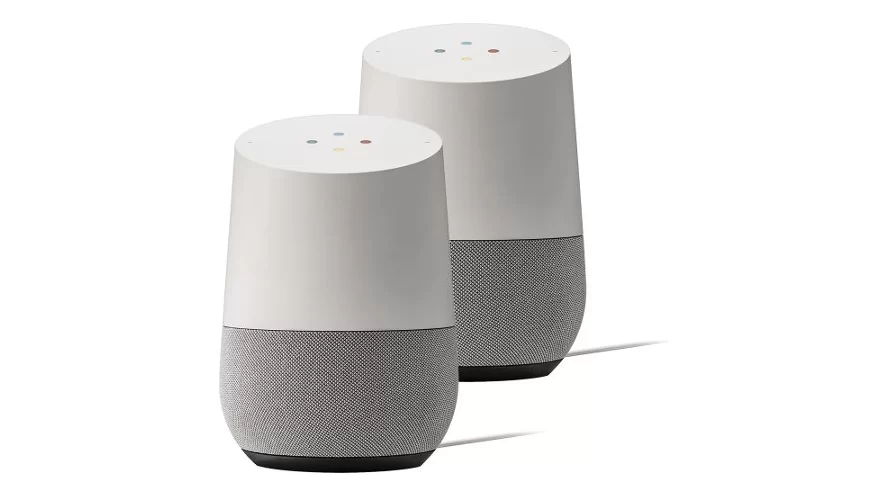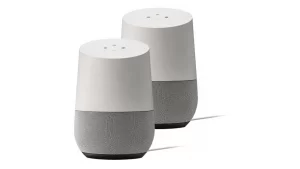 Related: Top Google Assistant Apps List
Compatible devices
Hub and Controllers
Amazon Alexa
Logitech
Samsung smartthing
Wink hub
Lightening
Lutron Caseta Wireless
Emberlight
Philips Hue lights
Koogeek Light Strip
Lifx Smart Bulbs
Kasa Smart Bulb
Xiaomi Yeelight Smart Bulb
Sengled Smart LED with Motion Sensor
Locks and Camera
Netgear Arlo Q
Nest Cam IQ
Swann HD
August Smart Lock Pro
Ezviz Mini O
Wyze Cam
Logitech
Ring
Honeywell
Schlagle
Yale SL
Switches and Outlets
iClever Smart Plug
Eco4life Smart Wi-Fi Plug
Wemo switch
Thermostat
Nest Learning Thermostat
Ecobee (5th Gen)
Honeywell
Amazon Echo Plus (2nd Gen)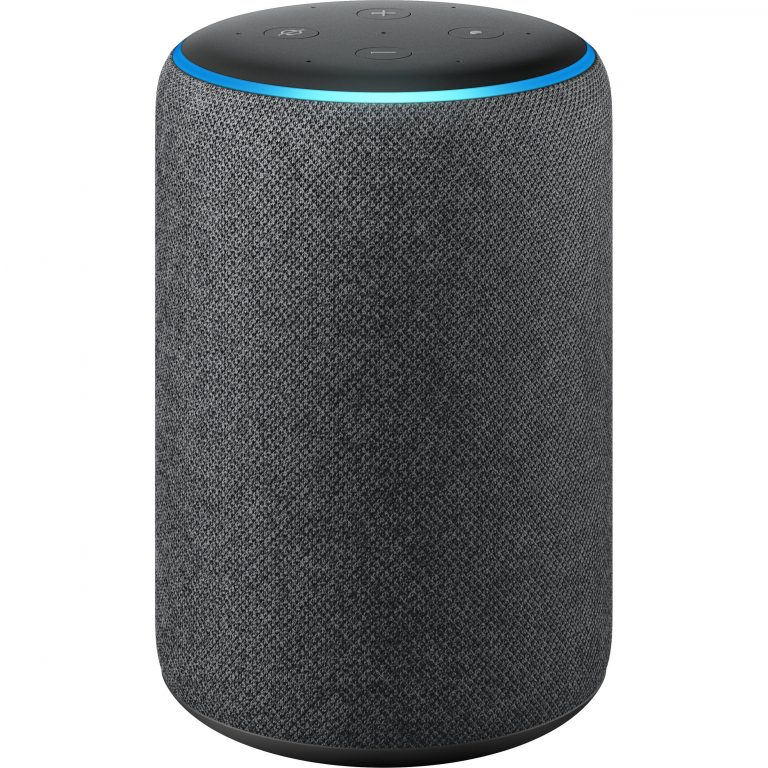 It offers three smart speakers, the Amazon Echo (£90), Amazon Echo Dot (£50) and Amazon Echo Plus (£140). This audio functionality is combined with Amazon's Alexa voice-enabled smart assistant, and these devices are a great introduction into the world of home automation.
As well as playing music, these devices can answer questions and control other smart devices such as light bulbs or locks.
Related: Smart Light Switch Alexa
Amazon compatible with Smart Heating, Lighting and Audio
Echo acts as a hub for the other devices in your home automation system. These include Hue, Sonos, Nest and Belkin, among others. They now interface conveniently and you can group activities together.
Once set up, on a cold morning you can be woken up by Dot, which could have previously heated your house via Nest, switched on all the lights downstairs and Radio 4 could be playing softly as you descend the staircase.
It can then switch the coffee percolator on via a Belkin WeMo plug. What's more, if you hear a suspicious noise downstairs, you can turn on the lights and play loud music to scare any potential intruder away. And thanks to the Nest camera, you could have a video record of the event.
Related: Alexa controlled blinds
Alexa has two extra dimensions. One is a group of skills, like an app, that can help find your phone or control your television. The other aspect is 'If This Then That' or ITTT. You can make a very simple three or four command line programed to lock all your doors.
Compatible devices
Hub and Controllers
Samsung SmartThings Hub
Logitech Harmony Home Hub
Energenie Home Gateway
Philips Hue Home Automation Smart Bridge
Lightening
Philips Hue
LIFX B22 Wi-Fi Smart LED Light Bulb
TP-Link Wi-Fi Smart Bulbs
Osram Lightify Starter Kit
Hive Active Lights
LOHAS Smart LED Wi-Fi Bulb
Locks and Cameras
Yale Keyless Smart Door Lock with Z-Wave Module
Netgear Arlo Smart Home 2 HD Security Camera Kit
Philips Hue Smart Motion Sensor
Logitech Circle 2 Outdoor Home Security Camera
Nest Protect Smoke & Carbon Monoxide Alarm
ANNKE Nova S Security Camera
Ring Video Doorbell
Netgear Arlo Baby Monitoring Camera
Plug and Switches
TP-Link HS100 Wi-Fi Smart Plug
Belkin WiMo Switch Smart Plug
Hive Active Plug
Energenie Remote Control Sockets
Aneken Smart Plug
Philips Hue Smart Switch
Philips Hue Smart Dimmer Switch
Heating and Cooling
Honeywell Lyric T6 Smart Internet-enabled Thermostat
Tado Smart Thermostat Starter Kit v3
Netatmo Smart Thermostat
Nest Learning Thermostat 3
Hive Active Heating
Honeywell 7-day Programmable Thermostat
SALUS IT500 Internet Controlled Thermostat
Home Automation

>>

Brands

>>

Amazon

>>

Cheapest Smart Home System