The Wi-Fi smart light switch is attractive, but the fiddly app makes control more difficult than it should be. Our goal at trustworthy Iotty Smart Switch review is to provide our readers with comprehensive, impartial, and objective information.
Here Are Iotty Smart Switch Review in Detail
What is the IOTTY Smart Switch, and how does it work?
There are several smart light bulbs available, but just a few smart light switches. It's a shame in many respects, because light switches are still an important part of our households, and smart ones not only add functionality but still look awesome. The IOTTY Smart Switch, which adds smarts to a nice-looking physical control, is a welcome sight.
However, a slightly flaky app and a few connection problems somewhat take the shine off the final product.
Design
The product is sold in black or white, and single and two-gang units are available. A three-gang variant is also mentioned on the website.
All models are simple on/off switches.
The Smart Switch looks every bit the high-end gadget it is, with a glass finish on both of the switches. Every Smart Switch has a controllable backlight, so you can get it lit up in dim places like hallways when leaving the light off in the bedroom, for example.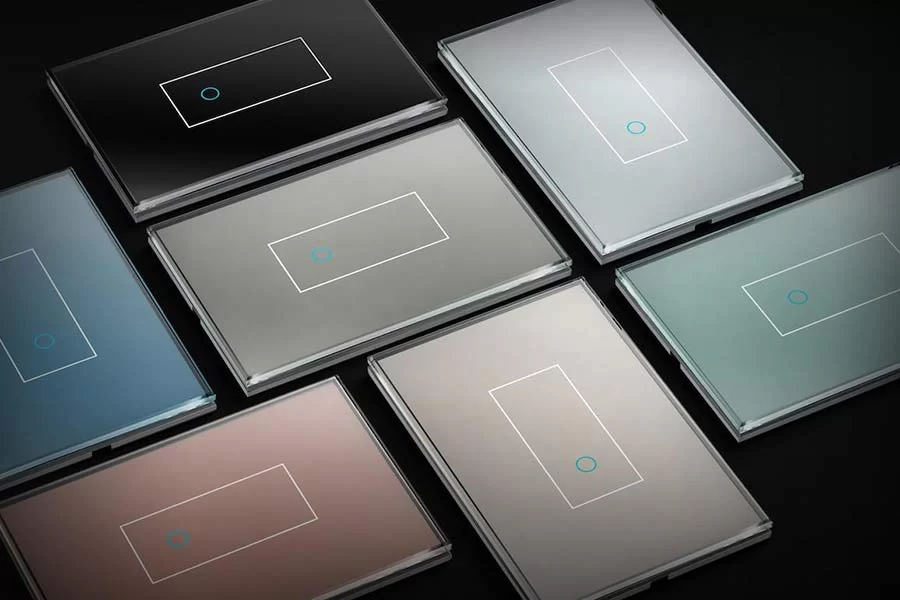 Product Details
| | |
| --- | --- |
| Input | 110 Vac |
| Frequency | 60 Hz |
| Current | Max 5A per output |
| Stand by power | <0.5W |
| Working temperature | 0°C ÷ +40°C |
| Wire required | Neutral |
Support
– Any bulb (incandescent, fluorescent, LED) with a load of maximum 5A
– Any other resistive load of maximum 5A
– Minimum Load 3W
You can Try this Switch With SameFeatures:
Bullpiano Smart Wifi Light Switch
Price: $16.52
Features of the IOTTY Smart Switch
Features Summary:
Energy Consumption Monitoring
Activity Notifications
Chose to Share Selected Gang with Other User
Away Mode
Geolocation
Switch on at Sunrise or At Sunset
You can Turn on IOTTY based upon Weather Location
You can Schedule Iotty at a Specific time
A neutral cable is needed at the light switch for all IOTTY Smart Switches. You'll have the right cables if you're in a new built home or wish to add one in a modern extension; older homes don't usually have them.
You should choose another product, such as the Lightwave Generation 2 devices, if you don't have a neutral cable. These smart light switches are all dimmers, which means that even though they are turned "off," they keep a little current flowing through them to keep the switch powered. The biggest benefit of doing the IOTTY route is that you won't need dimmable bulbs, and the switches will operate for every bulb.
Installation of the IOTTY Smart Switch is fairly straightforward, but you need to get a fixed live into two parts of the socket, which may mean rejigging your wiring slightly.
Getting everything into the compact terminals at the back of the light switch was hard work, since they're comparatively small.
The IOTTY Smart Switch can be wired to your wireless network for smart control until it is turned on. This entails first connecting to the Smart Switch's wireless network, then connecting to your home network. You'll need a strong wireless signal where you want to install the light switch, so you won't need another hub.
Switches can be grouped together into rooms to make choosing the one you like easier. The light switch can be turned on or off manually after it has been installed. You should use the software instead if you want to do something.
The software unlocks more sophisticated features, such as the ability to change the light's backlight. Given the brightness,
Scenes let you set a light switch (or multiple switches) to specific settings, which includes turning them on or off, or adjusting the brightness of the backlight.
Things happen automatically thanks to automations. Running Automations at sunrise or dusk, when the weather varies, or at a given time are only a few of the stimuli available. You can also connect devices so that turning on one Smart Switch, for example, turns on another. If you have several lights in one room that are powered by separate switches, this function is ideal.
For Your Home, The Best Smart Light Switches
IOTTY Smart Switch Compatibility
Both Amazon Alexa and Google Assistant are supported by the IOTTY Smart Switch. The skills are both very basic, with only easy on/off controls: they only allow you to turn a light on or off. What else will you ask for?
Home Automation

>>

Outlets

>>

Switches

>>

Iotty Smart Switch Review