There's standard gym equipment, and then there's smart home gym equipment, which elevates your exercises by incorporating virtual aspects. Imagine having a virtual fitness coach coaching and motivating you, and constantly being there for you every step of the way. That's the concept behind a smart home gym, which is becoming increasingly popular these days. Check out the list below for a top-notch virtual fitness experience that you can do from the comfort of your own home.
Tempo Studio
Tempo Studio is a full-featured smart home gym that includes a 42-inch mirror display, a weighted under-storage cabinet, and an interactive AI trainer. Weight plates of various sizes, as well as a barbell and dumbbells, are among the weights. As you exercise, the system keeps track of your progress and gives you individualized advice. You may also enroll in hundreds of virtual classes. It includes everything you'll need, with the exception of motivation, which you'll have to provide.
Tempo Studio's Starter package costs $2,495 and comes with the smart home gym, a training mat, two dumbbells, 75-pound weight plates, and four collars. Of course, larger packages are available.
Mirror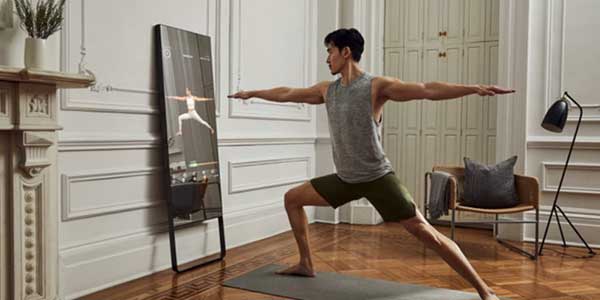 Lululemon's Mirror is a smart home gym that takes up very little room. It's a tall, sleek, and interactive mirror that "gets to know you" and makes real-time adjustments depending on your habits and profile. It keeps track of a variety of vital data, including heart rate, fitness progress, and more. You may access thousands of virtual and interactive lessons with Mirror, with skill levels ranging from beginner to expert. You may also use Mirror's new completely integrated weights, which work in tandem with the gym.
Price Start from $1345
Tonal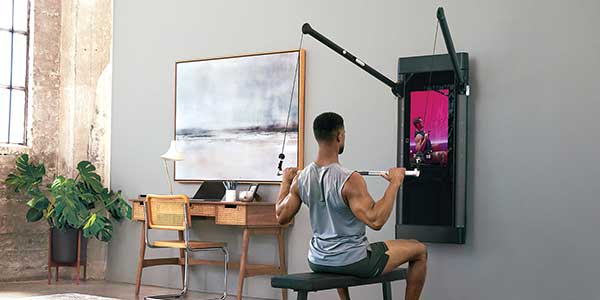 Tonal, billed as an interactive home gym, features an electromagnetic resistance system with a total weight resistance of up to 200 pounds. Two pulleys are located at the top, which you may use in a variety of ways to obtain a balanced exercise. Because the entire system mounts to the wall, it saves a lot of room, especially in an apartment. Tonal keeps track of all your data and lets you interact with it via a huge touchscreen display on the front. It adjusts to your habits and development, assisting you in reaching your fitness objectives.
Tonal does offer a 90-day home trial if you want to give the system a try before committing. It's $2,995 total for the system, not including smart accessories, shipping, installation, or a membership.
NordicTrack Vault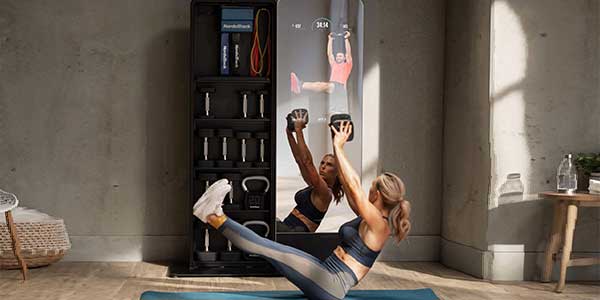 Vault, NordicTrack's high-tech smart gym, features a 6-foot mirror display. It opens to expose a storage cupboard for stuff. You may pay a little extra for a fully loaded version that includes dumbbells, kettlebells, resistance bands, a towel, and a yoga mat, among other weights. You can keep your own stuff inside if you don't obtain the gear-stocked version. You may take virtual iFit courses using the display and system. It seems to be a vanity mirror or a piece of furniture when not in use.
The Vault: Complete package costs $1,999 including free delivery. Vault: Standalone is $1,499 with free delivery when purchased without any equipment.
You can't go wrong with any of these systems since they all provide a customized and engaging exercise experience. If you're at a fork in the road, think about each option and select one that best suits your interests and fitness objectives. There's certain to be something on this list for you, from a smartphone app to a full-fledged home gym with weights and more!
More:
For Birthdays, Holidays, And Other Occasions, Here Are Some Of The Greatest Technology Gifts For Kids.
Home Security Robots Are Already In Place to Keep You Safe
The Best Smart Robot Vacuum Cleaners 2022
Home Automation

>>

Other

>>

Other Smart Devices

>>

Smart Home Gym Equipment at Its Finest