Lametric clock is quite a fascinating gadget allows you to control and monitor multiple task such as Track weather, emails, events, tweets, news, deadlines and other metrics. Display custom messages with thousands of pictograms.
You can also get notification from Sonos, Bosch, Netatmo, Philips hue Wemo etc via from Echo or google voice commands.
All these feature in this clock may suite to few people at 200 dollar price tag but not for common users especially at that price when other smart alternatives with having almost similar features you can get cheaper from the market.
In this List of Top 10 Lametric clock alternative for smart home, some of devices are more technologically advance than lametric clock, you can do more task from them, watch movies, music even protect your house by having a motion sensor built in device.
Therefore here we suggest some of the best in the market against Lametric clock features and specs you can get for you home
List of Top 10 Lametric clock alternative for smart home
1- Lenovo
2- Echo Dot with Clock
3- Amazon Echo Show 8 HD
4- Glance Clock
5- Anker Wakey
6- Ingrien
7- Heimvision
8- American Lifetime Clock
9- Smartro
10- IHome
1. Lenovo Smart Clock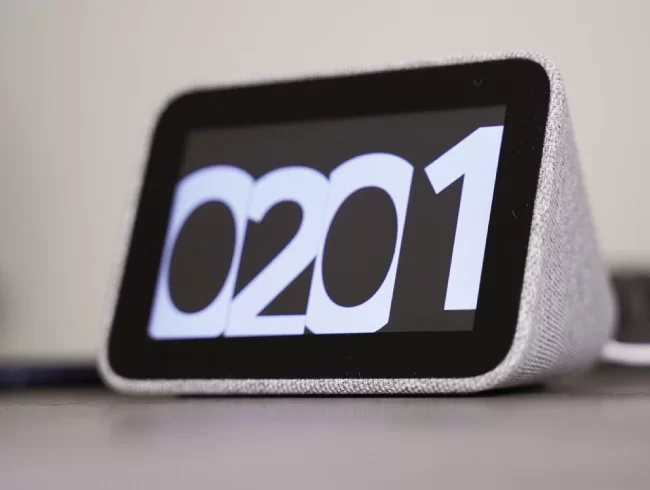 You can get almost everthing from this smart clock, smart 4 inch display work flawlessly with over 10000 smart devices across over 1000 of international brands via from google assistant.
This one is way smarter than most of the clock available in the market particularly if we just point out lametric, in addition not only Lenovo has more features, but way cheaper than lametric clock.
Switch the porch lights off.
Turn on the espresso machine.
Control any product featuring a 'works with the Google Assistant' badge from the comfort of your bed via from voice.
You can listen whatever, anytime you want even set the music mood different for room to room.
Activate your Good Night Routine to play music, dim the lights, and even lock the doors without lifting a finger.
Receive alarm suggestions according to your schedule or past alarms.
Average price:
2. Echo Dot With Clock (3rd Gen)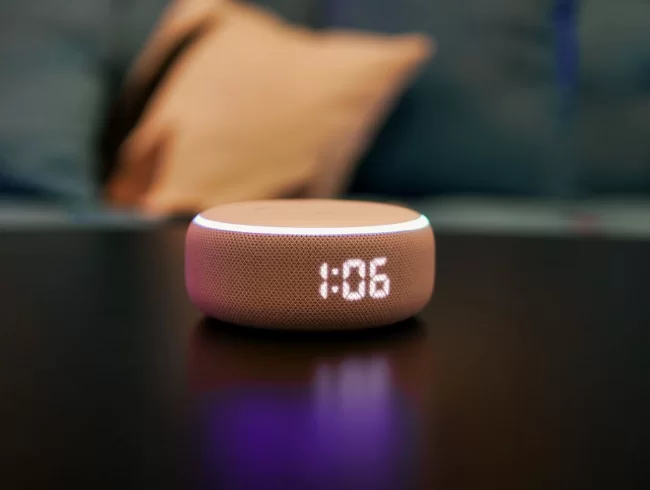 Dot is among one of the most selling product in the market, and no doubt that echo dot do have smart features that surpass many of their competitors in terms of functionality, easy to use, durable and can work with many devices across different international brands.
Echo is now even better. This version of Echo Dot has an LED display that can show the time, outdoor temperature, or timers. Play music, get the news, call almost anyone control everything under their domain just ask Alexa.
Ask Alexa for a timer and see the countdown.
Ask for the weather and see the temperature.
LED display also has a light sensor that automatically adjusts brightness so you can see the time, day or night.
Compatible Echo devices in different rooms, you can fill your whole home with music.
Audible, podcasts, radio stations, or pair with Fire TV to voice control movies and entertainment, play a song, artist, or genre through Amazon Music, Apple Music, Spotify, Pandora, and others from your voice.
Switch on the lamp before getting out of bed, dim the lights from the couch to watch a movie, or turn the thermostat up as you head out.
Enable Alexa Guard to get Smart Alerts if your Echo device detects the sound of smoke alarms, carbon monoxide alarms, or glass breaking.
Average price:
3. Amazon Echo Show 8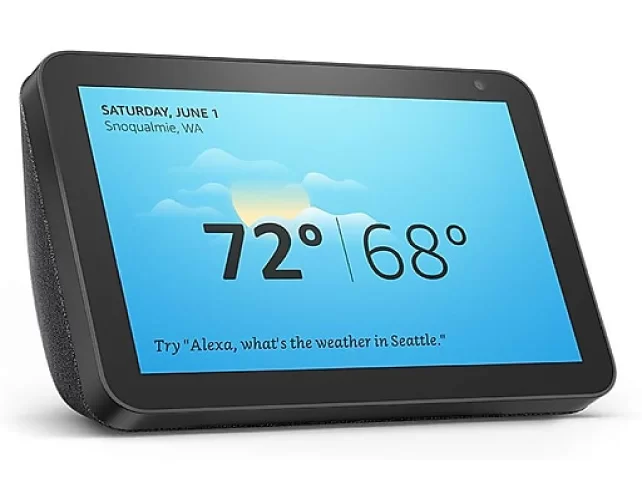 Here is another Amazon device works almost same as echo dot 3 except 8inch HD display with stereo sound, you can watch movies music, check weather report and traffic routes.
Use your voice to set timers, add items to lists, and create calendar events and reminders.
In these features amazon echo 8 with many compatible products its worth a lot to buy at this price.
Average price:
More Info: Wireless Home Alarm Systems
4. Glance Clock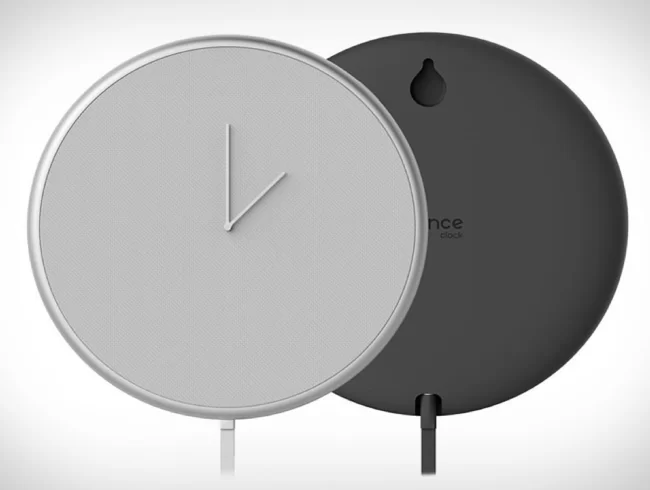 Glance is a wall clock with having a wireless built in technology where you can check alerts, receive incoming calls and so on.
Never forget to take your medication or miss loved ones birthdays.
Glance Clock will wake you up in the morning. And it's even a great help in the kitchen with timers.
Google Calendar and Apple Calendar.
Daily weather, including outside temperature and humidity from OpenWeather.
Glance clock displays the current time & date. Choose the format you like.
The Glance Smart Clock connects with IFTTT and can display indoor conditions such as when a light is turned on or a door is opened. Visit the Glance Clock IFTTT channel for more.
Average price
5. Anker Wakey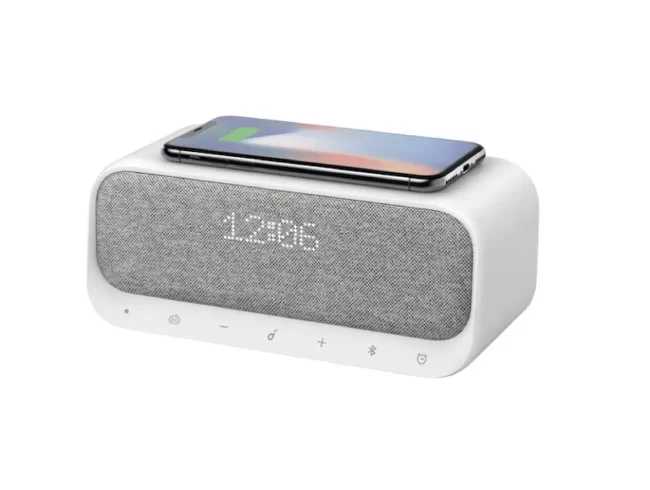 Wakey's all-in-one design streamlines your nightstand by combining the essentials into a compact bedside speaker. Leave the clutter out of your bedroom and create a calming environment for a great night's sleep.
Simply place your Qi-compatible device down on top of Wakey to recharge.
Built-in wireless charging pad is powered by Anker technology and delivers a fast 10W charge for Samsung phones and 7.5W charge for iPhones.
Wakey's app lets you set up to 15 unique alarms and choose from 10 custom tones to deliver a wakeup call that won't ruin your morning.
Dual 5W drivers deliver bedroom-filling sound with rich bass and enhanced clarity.
Average price:
More Info: Unmonitored Home Security Systems
6. Ingrein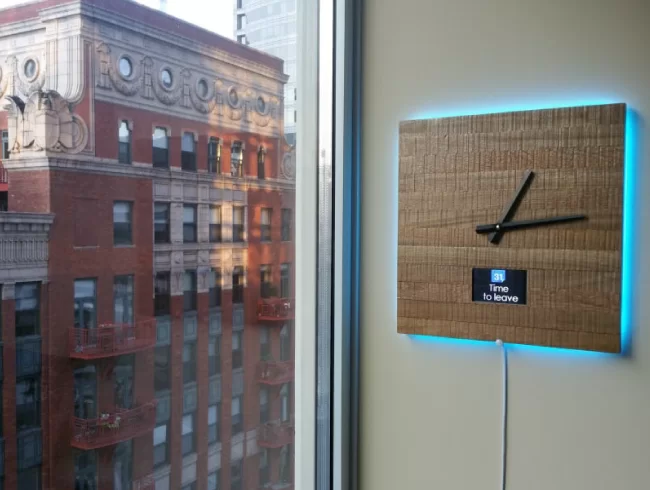 The Ingrein Smart Clock is a luxury wood clock that interacts with your smart home devices and displays information from your favorite apps.
Instead of constantly checking your phone, let yourself disconnect, set your phone aside, and be present when spending time with your friends and family.
You can have confidence that if anything important is happening, your smart clock will let you know.
Handcrafted decor item, constructed from premium reclaimed woods, such as mahogany and cedar, sustainably sourced and treated to last.
You will always be informed of the upcoming weather and traffic forecast.
The motion detection sensor can send SMS alerts or trigger other smart home devices if a security breach is detected.
Average price:
7. Heimvision Sunrise Alarm Clock
Simple, elegant, targeted product to make it more attractive for smart clock users, several mods you can set for alarm.
Colored Sunrise Simulation
7 Alarm Sounds & FM Radio
Adjustable Display Brightness 20 adjustable brightness of the sunrise light and 7 colors of LED Time display brightness. You can program a default time and target light intensity for gradual sunrise simulation and set a preferable alarm tones or a radio to wake you up.
Considerate Snooze Function
Bedside Lamp/Night Light
Wake up light offers a unique combination of light and sound, so you can enjoy a relaxing morning in either fair-sounding sound (Birdsong, Hawaii Wave, Streams, Beep, Wind bells, Chord, Ringtone and Piano) with 20 volume levels or your preset FM radio.
Average price:
8. American Lifetime Day Clock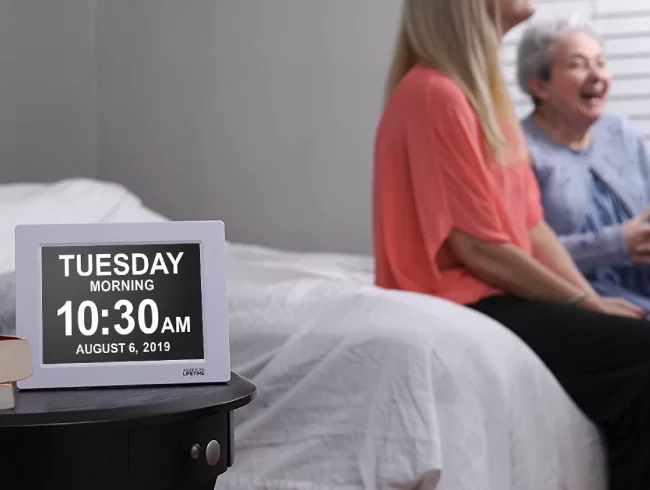 This one is made for old ageing people with having a dementia, memory loss, Alzheimer's, vision problems, and other degenerative diseases, often have trouble keeping track of appointments and schedules.
However that one also helpful for all age people for reminders, alarms, set schedule 5 types of alarm.
Average price:
More Info: Top 20 Smart Valve Controller-Home Automation
9. SMARTRO SC91 Projection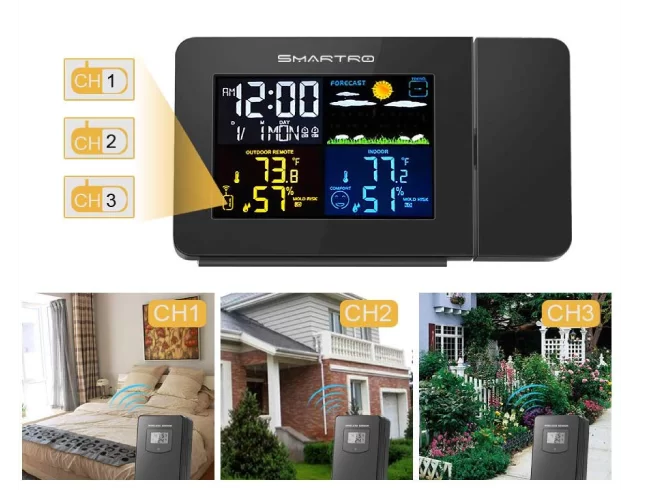 With perfect size 6.6 inch x 3.9 inch (L*H) for looking great and showing all the details you require on the display.
Set Two Separate Alarms for Different Purposes.
This weather station with remote sensor is awesome for any tabletop location.
On the 4.5 inch LCD display you can view a large variety of information including indoor and outdoor temperatures (in °C or °F) / humidity (%RH) barometric pressure, weather forecast, temperature trends, temperature / mold alerts and mold risk.
Records of Max/Min temperature and humidity.
The wireless sensor can be placed anywhere (indoor or outdoor) wherever you want to measure temperature remotely.
Supports connection up to 3 remote sensors at the same time.
Equipped with professional grade wireless inside outside thermometer and humidity monitor provides most accurate measurements.
Perfect alarm clocks for bedrooms, keeps you and your family's living conditions optimal.
Average price:
10. iHome IBT29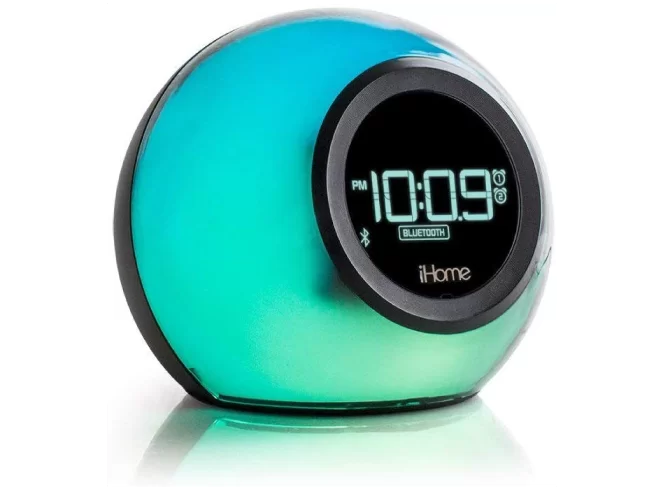 The amount of features that are packed into this device make it well worth the cost.
The color changing mode is soothing.
The speakerphone feature is amazing.
It has really great color combinations, the designers really got it right this time.
It has a wireless, Bluetooth streaming feature. So the music you have on your phone can be used as the alarm and stream through the alarm clock itself so that you can wake up to that melody.
Use the built-in mic and speakerphone to answer calls with the push of a button. With Bluetooth, the IBT29 streams incoming calls wirelessly, so you can enjoy hands-free convenience.
Average price:
Home Automation

>>

Other

>>

Other Smart Devices

>>

Top 10 Lametric clock alternative for smart home