Get to know the list of unmonitored home security systems and self -monitored
Self-Monitored home security system without subscription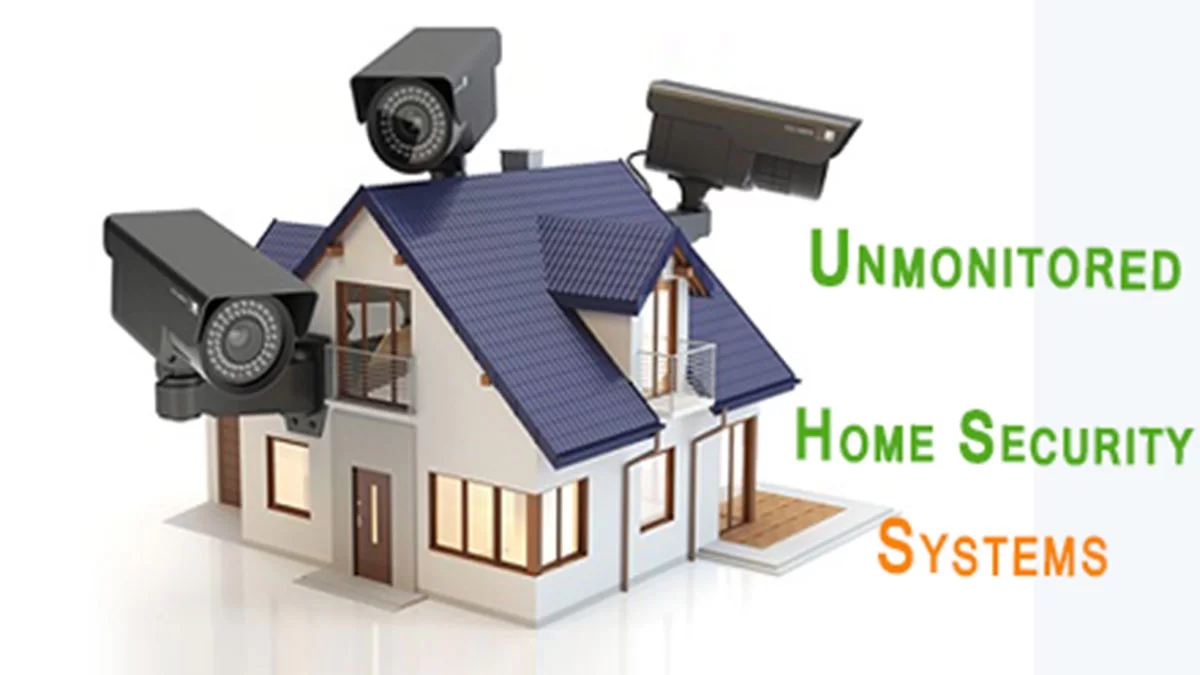 Yale Smart Home Alarm Kit
The Yale Smart Home Alarm Kit is a home alarm system built with you in mind, allowing you to arm and disarm your system via your Smartphone.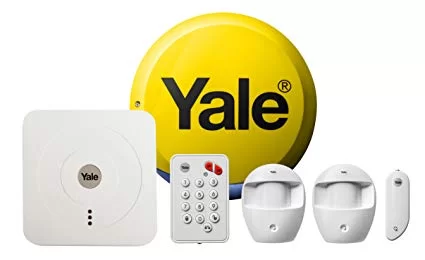 The Yale Standard Alarm Kit is an ideal system for a family home. Whether securing your Home, shed, outhouse, conservatory or greenhouse, the Standard Alarm can offer a convenient solution. The Standard Alarm provides security measures without permanent modifications to your property.
Smartphone Notification
Get notification and alert on smart phone if alarm is triggered
Easy to install due to no wireless
It can access and control from app
Detects if someone attempts to jam the signal and triggers the alarm
No Hidden costs and no contracts
No monthly fee – no contract required putting you firmly in control
Add up to 30 accessories, tailoring the system to your home
Price:
Blink XT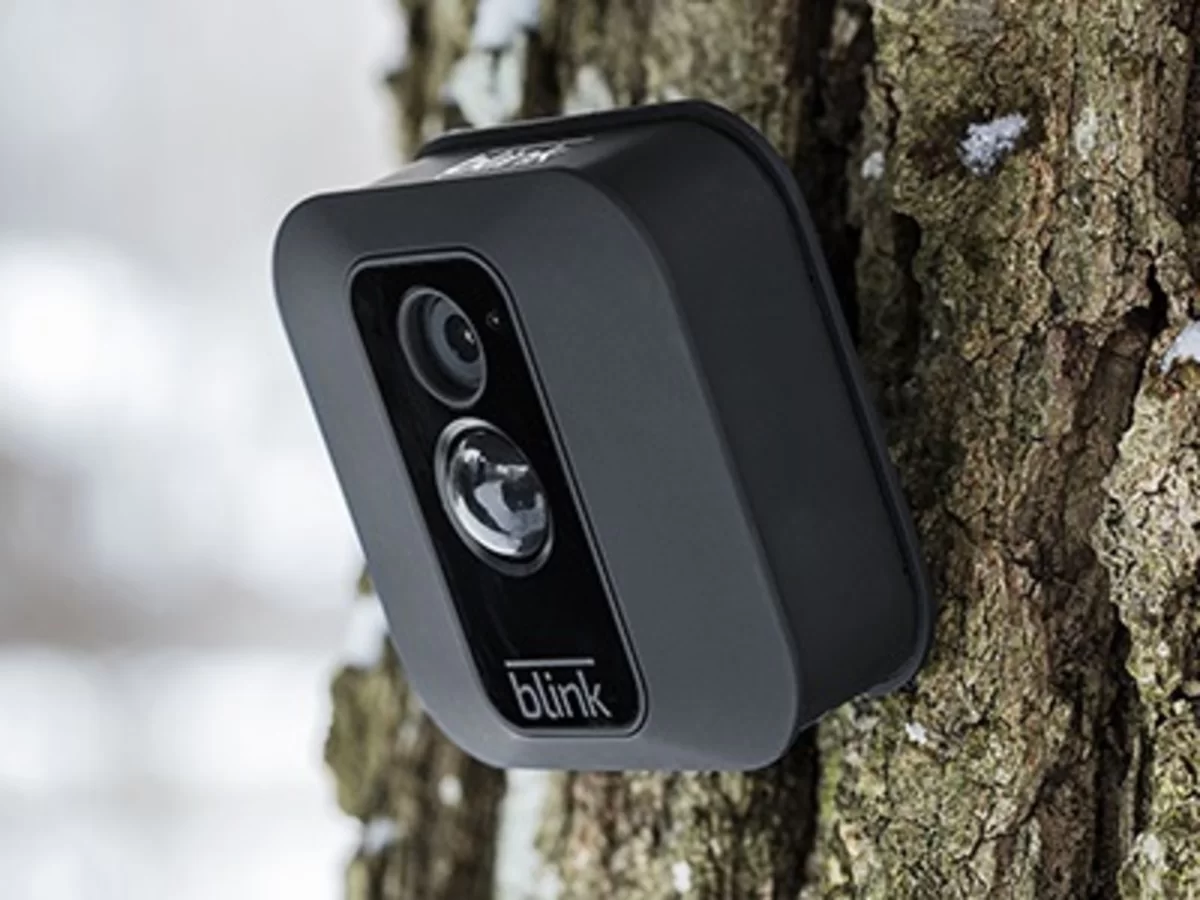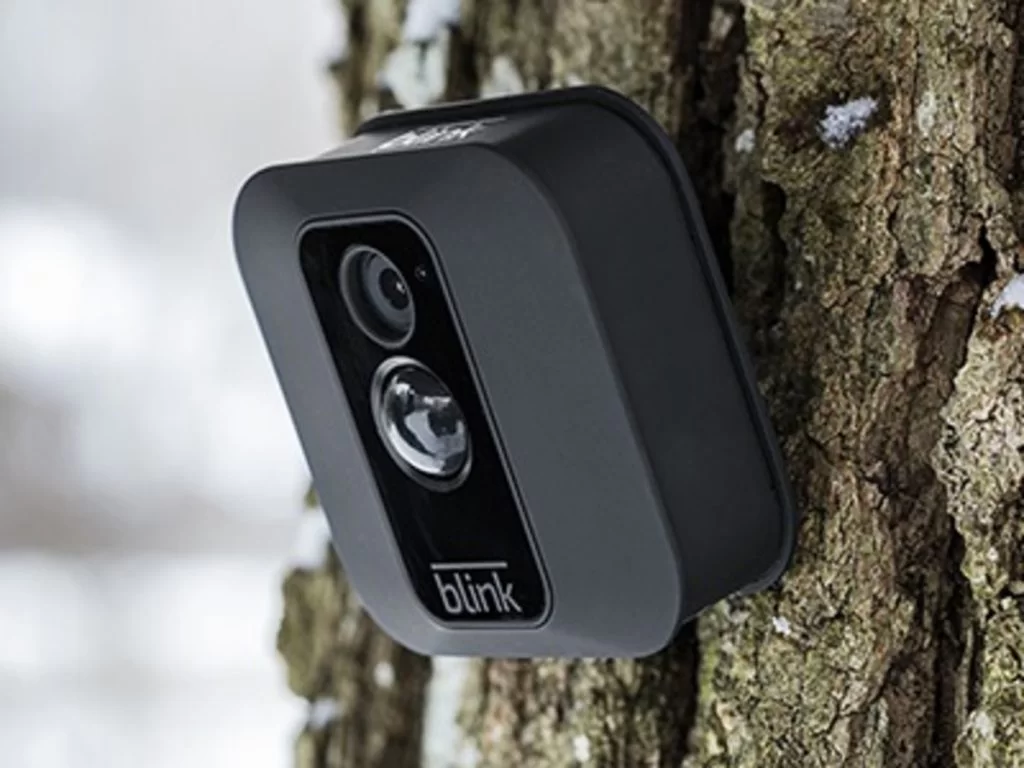 Protect your entire home, inside and out, with the same video-first security that you have come to love. Blink is easy to set up, just a fraction of the cost of other home monitoring systems and has no subscription fees or data storage charges.
Available in one, two and three cameras package.
HD Video
Motion & Temperature Sensors
Built-in Microphone
Camera Mount Included
2 years of battery life
Weatherproof
Infrared Night Vision
Wi-Fi Connectivity
Auto Arm/Disarm Function
Multi-System & Multi-Camera Support
Apple app – Requires iOS 9.3 or higher
Android app – Requires Android 4.4 KitKat or higher
Price:
Unmonitored Home Security Systems
Thustar Home Security System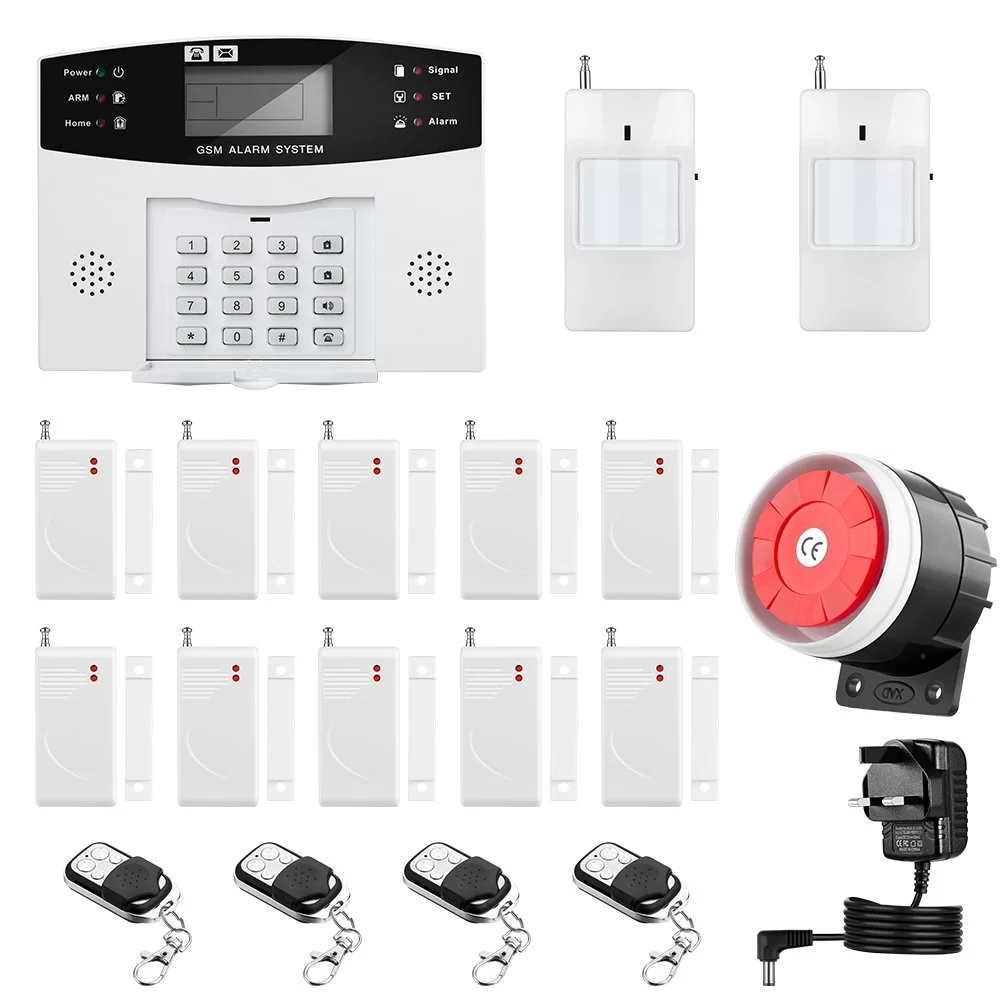 Professional Wireless Home Alarm System Remote Control Intelligent LED Display Voice Prompt House Business GSM Wireless Burglar Alarm Auto Dial Outdoor Siren
Support 6 groups preset alarm phone number, if alarm occurs, the host will dial preset number automatically and 10 seconds help voice recording
The alarm panel built-in GSM Module, it supports GSM SIM Card. When the sensor is triggered, the alarm panel will make an call or send alert message to the alert phone number you set before.
The alarm system can be used internationally, it can work under two conditions: No monthly fees and contracts with security companies. No network, standalone on-site alarming.
Put-in a GSM SIM card (this package do not including a SIM Card) to call/send alert message, you can choose one of two ways or use all of them. The whole system complete with fully programmable main unit and wireless sensors
Features:
Support 8 wired and 99 wireless defense zones
Support max 5 remote controls
Real-time, delay, 24 hours, bypass programming function
Can be preset 6 phone numbers and 3 SMS numbers
Easily make calls by using keypad on alarm panel, just like a telephone
10-seconds automatic voice message recording, the mini siren up to 110dB;
Built-in artificial intelligent digital voice announcer and English message
3 groups of timely arm and disarm
3 ways to remote control the alarm panel: Phone, SMS, Remote Control
One-key-control: Away arm, Home arm, arm by remote controller or phone call
SOS, fire, door, hall, window, balcony, and boundary places alarm
Support other various sensors, such as water detector and etc in our shop
Price:
JC Wireless GSM & WIFI Security Alarm System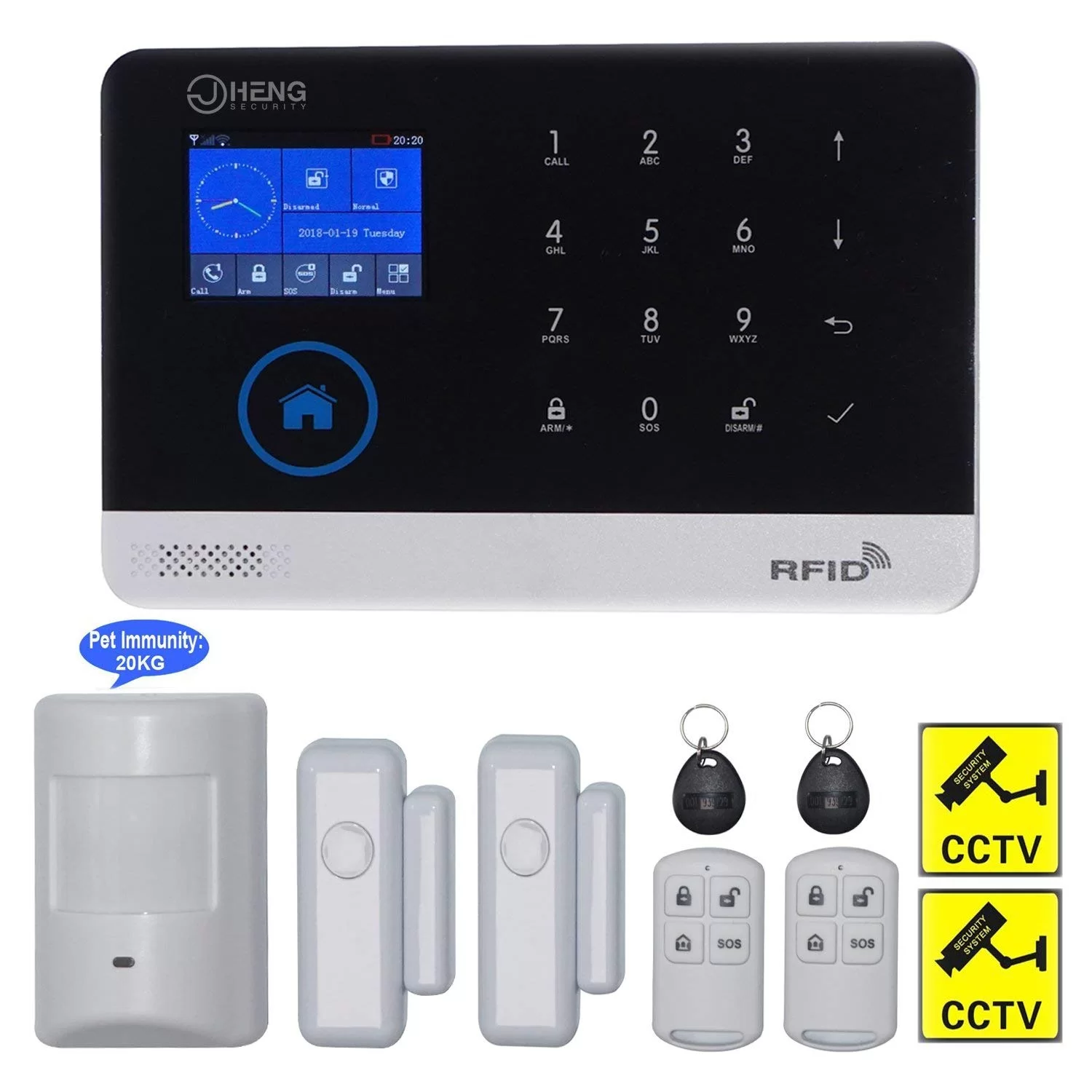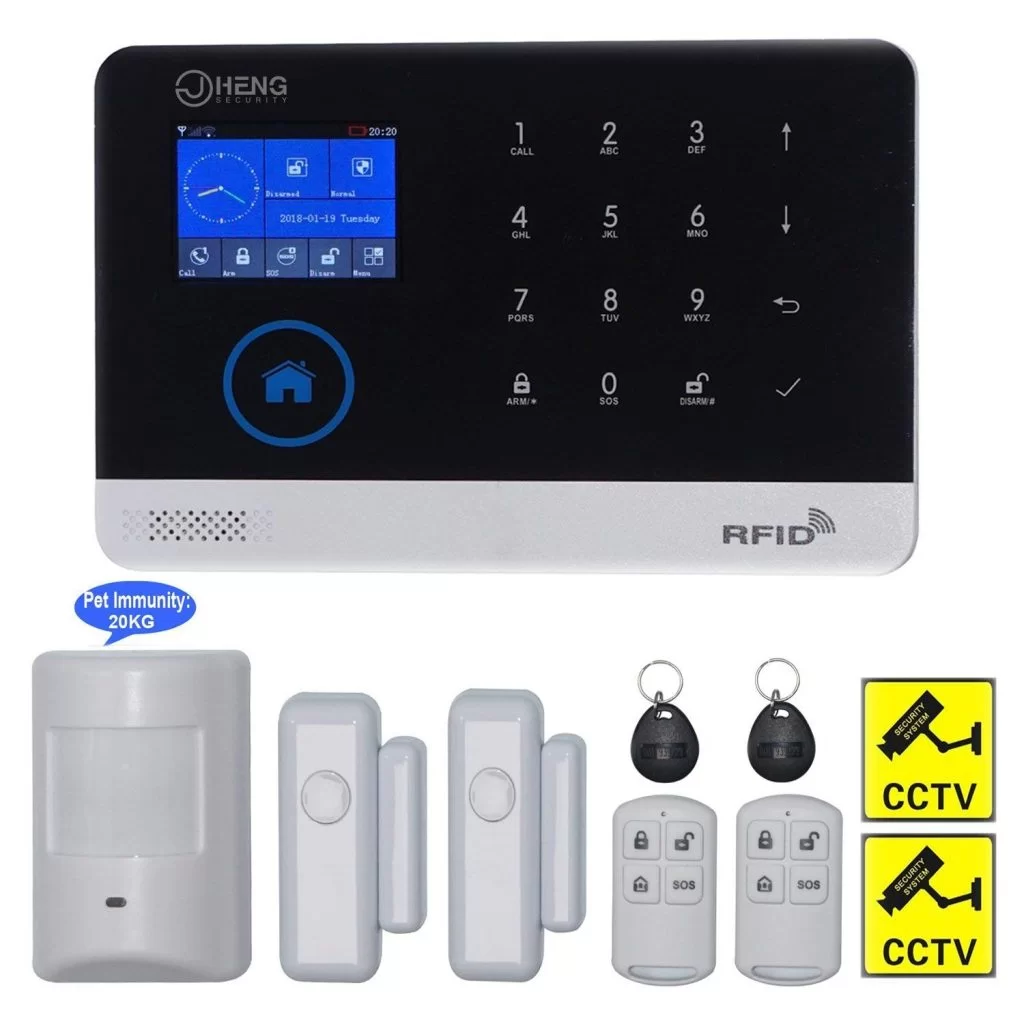 The burglar Security Alarm Kits support WIFI/GSM/GPRS/2G (can be used 3G or 4G network, But the network transmission of the system is 2G) Intranet Alarm.
System supports Different Alarm Channels (APP Push / SMS / Voice monitoring / intranet center Alarm, to ensure the alarm performance stable and reliable). WIFI supports 2.4G WIFI only, it can't support 5G
Home and business alarm system complete with fully programmable alarm host and sensors
Alarm host with 2.4 Inch TFT screen and touch panel, GUI supports multi-language, easy set-up app for smart phones (iOS and android and Google).
Support up to 99 Defense Zone, with multi-zone location settings (be classified and named): Such as gate, hall, SOS, bedroom, Window, balcony, perimeter, smoke, gas, Carbon monoxide, water leaking etc.
30 days Money Refund,2 years quality warranty and life time tech support.
Price:
Tiwee Home Alarm System Wireless Kit Starter Kit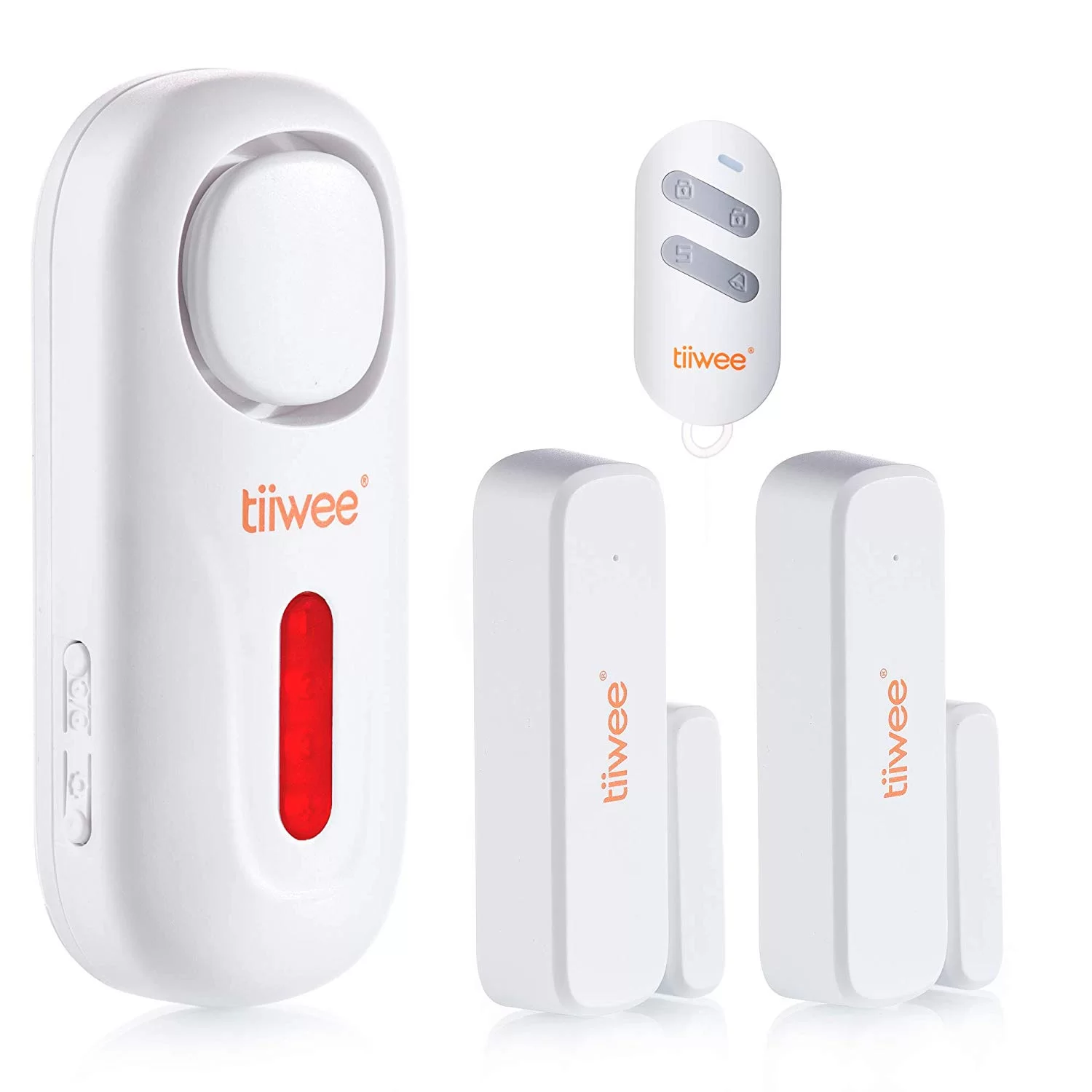 The package includes Complete Burglar Security System with One Siren Two Window Door Sensors and One Remote Control Alert and Chime Mode for Outdoor Indoor House Garage Shed Shop Security.
The system is battery operated and uses wireless signals and a powerful siren to guard your home. Just add sensors and sirens depending on your personal situation and your desired level of security.
The system does not communicate with your smartphone or Wi-Fi system.
It does not use SIM cards and it will not send you text messages when somebody enters your home.
It will also not allow you to add video cameras.
Price:
Home Automation

>>

Home Automation Complete Systems

>>

Security system

>>

Unmonitored Home Security Systems