List of TOP 10 Wireless Light Switches UK
1. Lutron Caseta Dimmer Switch
Lutron's Dimmer works with all of the major smart home platforms, such as Siri, Alexa, and the Google Assistant using just your voice for commands. Of course, you can also use the Caseta Wireless App, or Apple's Home app for those that use HomeKit, to toggle your lights on and off when you are away. Physical dimming buttons are also located on the switch itself, providing a quick and easy way to adjust the light levels in your home.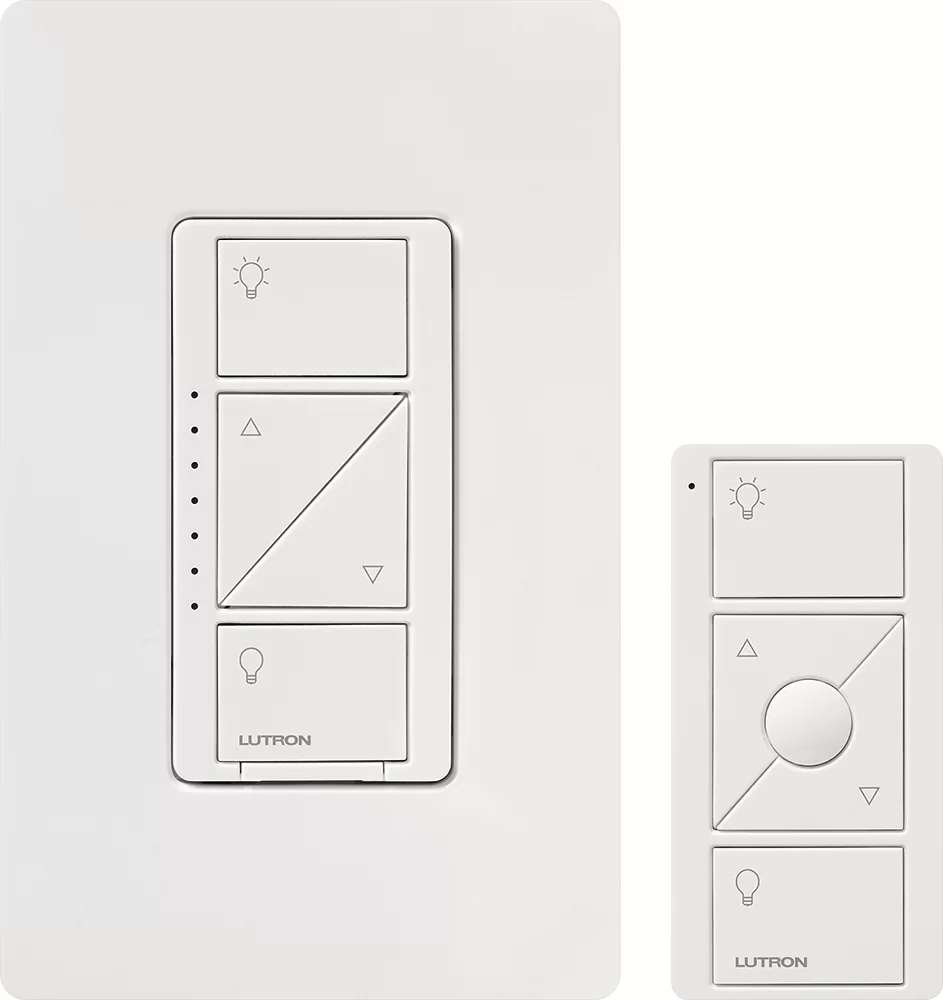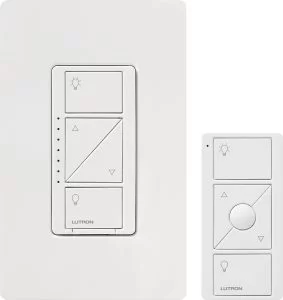 Positives
Fast and responsive
Neutral wire not required
Supports HomeKit, Alexa, Google
Negatives
Busy design
Requires Caseta hub
Expensive
Relevant: Wi-Fi Controlled Light Switch
Belkin Wemo Dimmer Wi-Fi Light Switch
The Belkin Wemo Dimmer Wi-Fi Light Switch is a thoughtfully designed device that is packed full of little touches that make it a solid choice. It has features such as an inset dimmer surface, where your finger acts as the sliding mechanism to dim the lights, and additional actions like a tap and hold to control other switches in your home. They are a perfect example of the power that a connected light switch brings.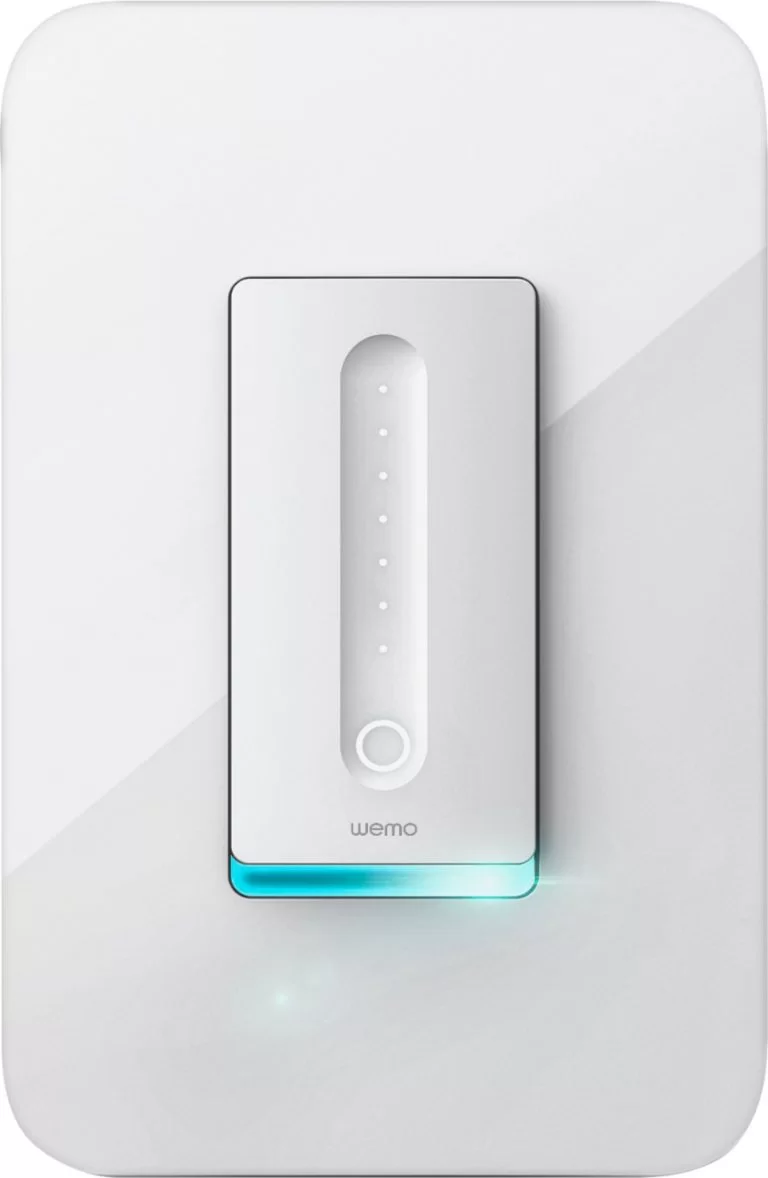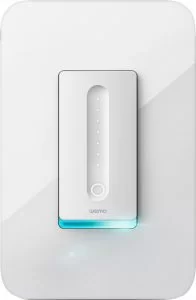 Belkin's dimmer switch works with all of the smart home assistants and does so with a direct Wi-Fi connection that does not require any additional purchases or hardware. The Wemo dimmer is also backed by a three-year manufacturer's warranty, ensuring that your investment will be well protected for years to come.
Positives
No hub required
Supports HomeKit, Alexa, Google
Three-year warranty
Negatives
Not three-way compatible
Requires neutral wire
3. Kasa Smart Light Switch from TP-Link
The Kasa Smart Light Switch from TP-Link is a cost-effective solution for those who just want the smart lighting basics. With a no frills, simple on and off design, the Kasa smart switch is simple to install and an accompanying App provides step by step instructions on how to get the job done in minutes.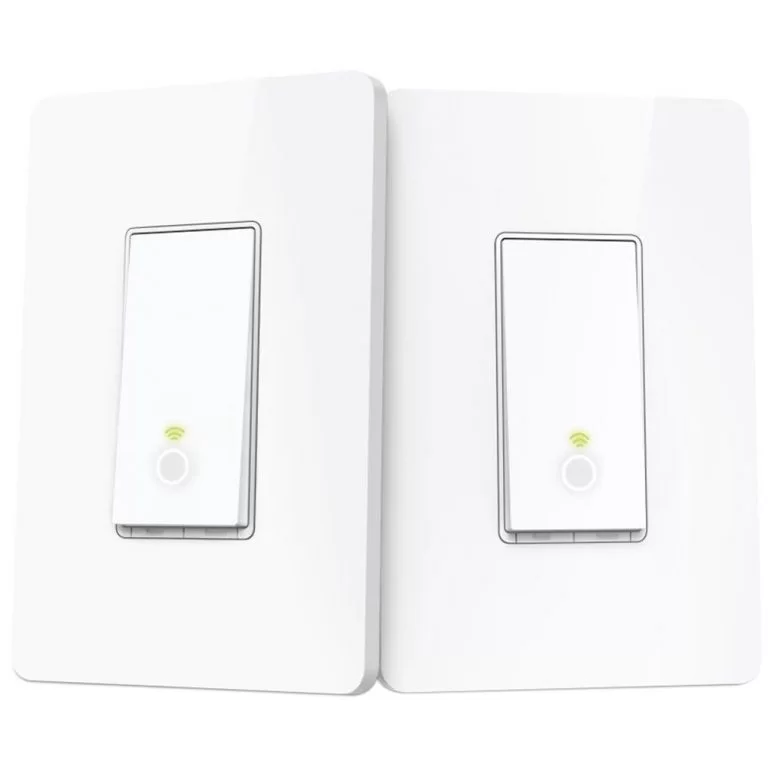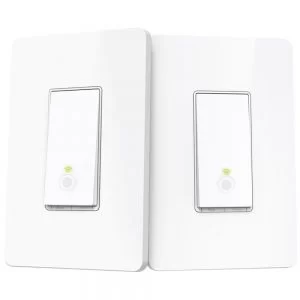 TP-Links smart switch utilizes Wi-Fi for a direct connection to your home network, allowing it to work inside the home and out without the need of a separate dedicated hub.
The extremely versatile Wemo Dimmer offers a wide range of control options, allowing you to set schedules, synchronize with the Sun, and program using IFTTT. It also pairs well with the popular Nest and Apple HomeKit smart hubs.
Relevant: Top 10 Timer Switch For Lights
Positives
Low price
No hub required
Compact design
Negatives
Neutral wire required
Does not support 3-way installation
Does not support HomeKit
4. Sonoff TH16
If you're aiming for completely wireless control of your decor, consider the Sonoff TH16, which doesn't have a switch plate and is meant to be installed out of sight in an electrical box. In addition to lighting, it works with a wide range of other devices.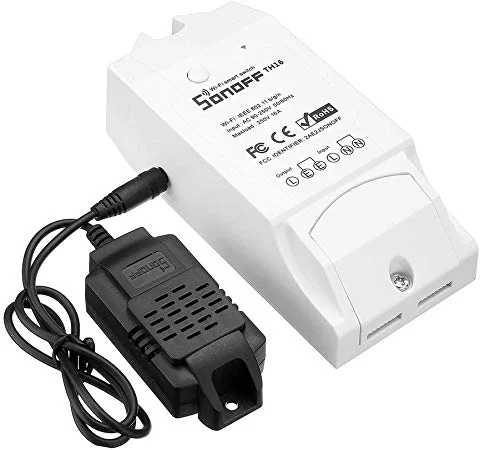 Positives
Easy to sync and setup
Worked out of the box after attaching electrical wires and sensor
Works with Amazon Echo, Echo Dot, Amazon Tap and Google Home, Google Nest
Affordable
Negatives
Frequent sensor connection error
Quality is just Ok
5. Ecobee Switch+
Ecobee, the company behind the famous connected thermostats, has used its smart home expertise to bring a light switch to the market that truly puts the "smart" in smart light switches. The Switch+ houses a temperature sensor, motion sensor, night light, microphones and a speaker in one tiny package.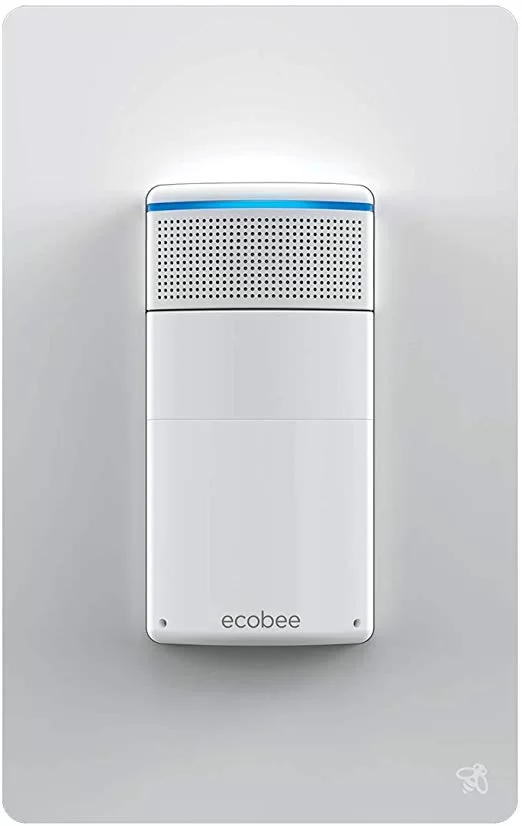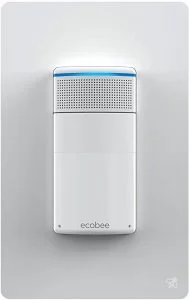 This technology enables the Switch+ to house a full version of Amazon's Alexa, built right into the switch. This means that you can simply ask Alexa to turn on and off the light without needing another device to manage it all. Having Alexa built right in opens the doors to other capabilities that were never once thought possible from a simple light switch.
Positives
Built in Alexa
Motion detection
Temperature sensor
Negatives
Expensive
Design
Requires neutral wire
Relevant: Smart Light Switch Alexa
6. Ankuoo NEO
This device is a good option if you don't want to connect the switch to Amazon Alexa voice controls, though Ankuoo does sell an Alexa-compatible model, the REC, for about $5 more. The NEO doesn't require a smart hub, though this also means it doesn't work with any smart home systems, just the mobile app.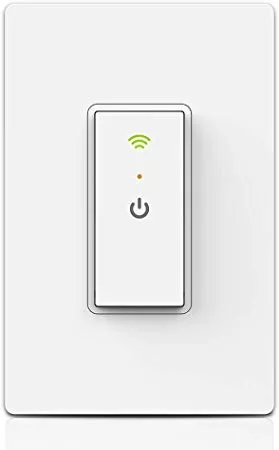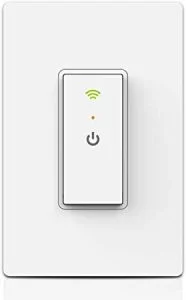 The NEO smart light switch is as easy to install as the others we looked at, though this also means it doesn't work in three-way lighting setups and requires a neutral wire to work properly. It comes with a plastic faceplate that snaps on and bright LED lights that tell you when it's connected to your home's Wi-Fi.
Positives
Easy to install
Android/iOS supported App
powerful wireless lighting control
Negatives
Not compatible with 3way switches
7. Leviton Decora
This all new Wi-Fi lighting control device combines full-range dimming and 3-way capability with embedded voice control via Alexa, which works with the My Leviton app and Decora Smart Wi-Fi devices to create a whole-home lighting control system.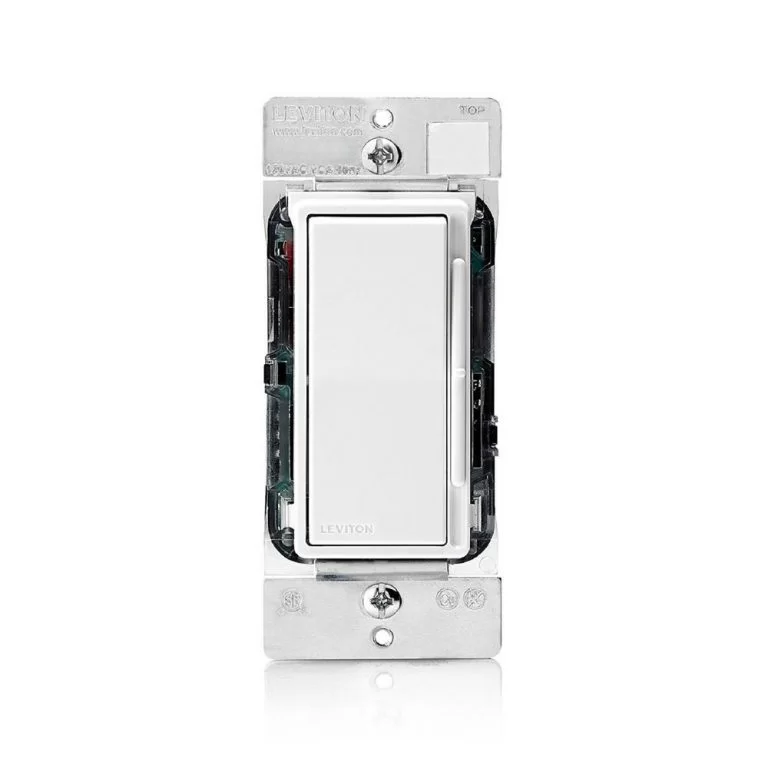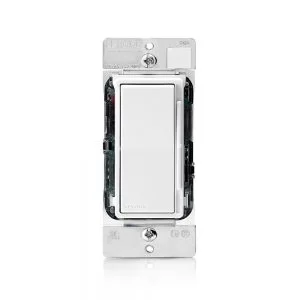 The Decora Voice Dimmer with scheduling and control from anywhere via the My Leviton app is an ideal light switch replacement to smarten up entry ways, living rooms, laundry rooms, playrooms, bedrooms, bathrooms, kitchens – anywhere you want to use your voice to control the lights, without any extra hardware or hassle.
The Alexa integration is the most exciting feature of the upcoming Leviton Decora Voice Dimmer, which incorporates the intelligence and capabilities of the voice service into any space via the in-wall dimmer. Homeowners can now just use their voice to dim and brighten lights, listen to the news, get the weather, control smart home devices, and more – all through the Decora Voice Dimmer. Decora Voice doesn't take up counter or desk space, and can replace any standard light switch with a neutral wire in new or existing homes.
Positives
Compatibility with the Echo and Google Home
Support three-way installations
Moderate price
No hub required
Negatives
They can't be integrated into any other smart home ecosystem except said platforms
Features said so often not works perfectly
Philips Hue Dimmer Light Switch
The Philips Hue Dimmer Switch, replaces your current normal light switch and can provide smart functionality to traditionally dumb lights. Simply replace your existing switches with this one and you can control your lights via an included remote control.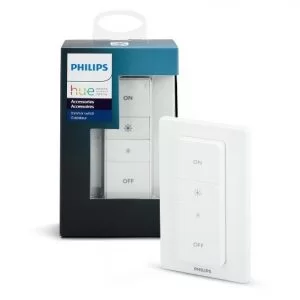 If you also have a Philips Hue Bridge, then you can connect to your switch via Wi-Fi and control your lighting from anywhere in the world.
Positives
Control your smart lights from your bedroom to your backyard
Customize with the Philips Hue
Alexa enabled
Negatives
Some users express a loose connection
Hub required for operations
Elgato Eve HomeKit Enabled Light Switch
The SAINKO Smart Light Switch can be controlled with a simple voice command as it's compatible with Amazon Echo, Dot, Tap and Google Assistant. You can also manage your lights and other appliances connected to the smart switch from anywhere with the use of a smartphone app. It also allows you to schedule the time you want your lights on and off. You can set your lights to turn on as soon as it gets dark and program them to turn off as the sun comes up.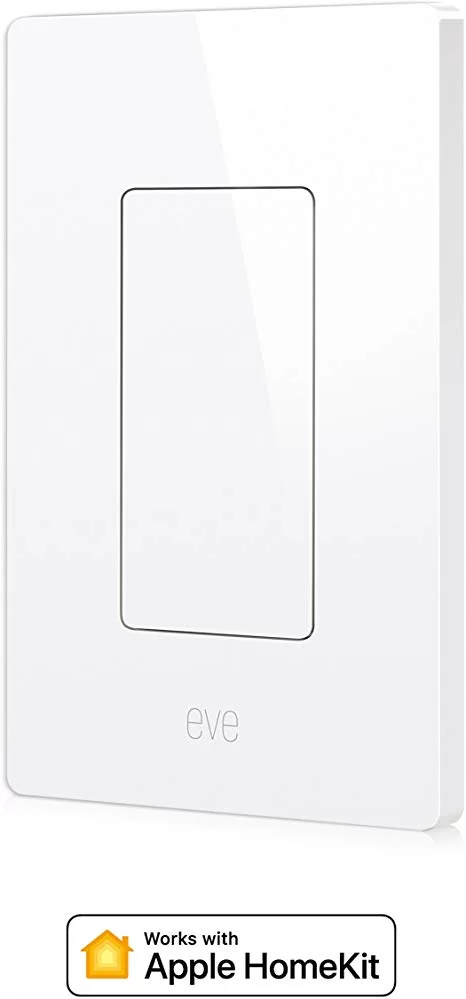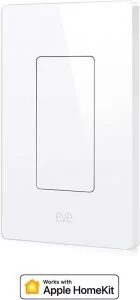 This smart WiFi light switch helps you create an efficient power consumption which can also contribute to saving the world's natural resources.
Positives
Compatible with a number of lighting options
Easy to install
Works with HomeKit
Negatives
Some users say app could use some work
C by GE – Bluetooth Smart Light Switch
Turn ordinary bulbs into smart bulbs with the C by GE start on/off button switch. This smart switch has app controls to respond to voice commands and out-of-home control. This C by GE start on/off button switch allows you to create schedules to turn lights on and off for hands-free use.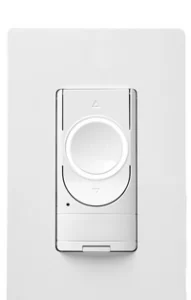 Positives
Affordable
Works without a hub Negatives
Multiple bulbs can mesh together to extend Bluetooth range
Negatives
No accessory ecosystem
Hub required for remote control and voice assistants
Home Automation

>>

Outlets

>>

Switches

>>

Top 10 Wireless Light Switches UK