All these are the top 10 timer switch for lights, you can automate your porch light, holiday decorations, or ceiling fan with one of these programmable timer switches, which will allow you to set a schedule for devices to turn on and off, and may even help you cut down on energy costs.
Be make sure that some of these light switches model require neutral wire for installation.
Here Are The List of Automatic Timer Switch For Lights
1. Aube by Honeywell 7-Day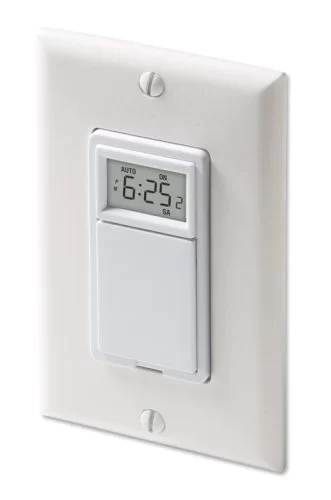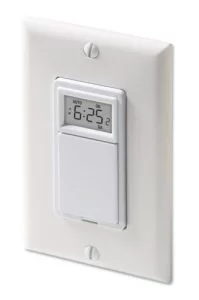 Specs and Features
The Honeywell 7-Day is compatible with all types of lighting
Compact fluorescent and tungsten
It can also handle motors of up to 2,400 watts
It has an LCD screen that conveniently displays the time and day of the week
Two Operating Modes: Manual (conventional on and off switch), automatic programming
Price:
2. Intermatic EI600LAC Time Switch, Light Almond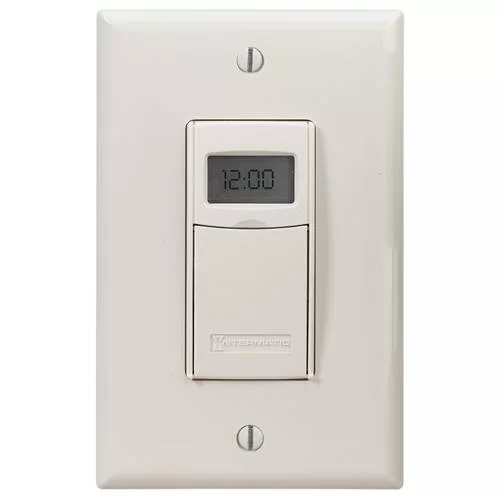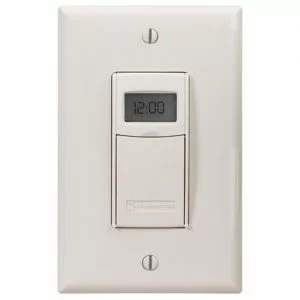 Specs and Features
Versatile 7-day programmable schedules with up to 40 ON/OFF events
Astronomic clock feature determines dawn and dusk times
Automatic Daylight Saving Time (DST) adjustment
Random mode varies ON/OFF schedule to provide a "lived-in" appearance
Single or 3-way switch compatible installation
Incandescent/fluorescent/CFL/LED compatible
Isolated switch allows timer to be used with any load type, including AC and DC loads
Replaceable CR2 lithium battery provides up to three years of operation
No neutral connection is required
Price:
More info: Smart Light Switch Alexa, Apple Homekit Light Switches
3. WeMo Dimmer Wi-Fi Programmable Light Switch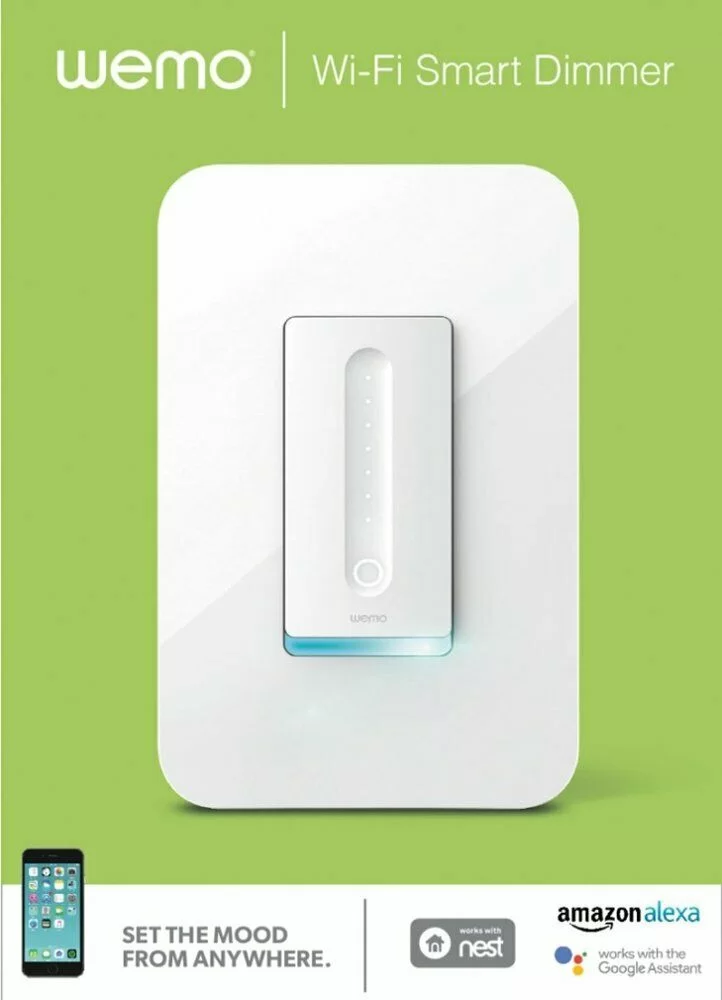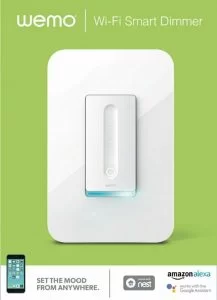 Specs and Features
Control from anywhere – you can control the WeMo Dimmer from the wall, WeMo app, or even using your voice from the Google home app and Amazon Alexa.
Sync with your schedule – you can easily set a schedule so that your lights do what you want at the right time.
Night mode – this device allows you to have your desired low light level to protect your eyes from bright light.
Price:
4. Honeywell Econoswitch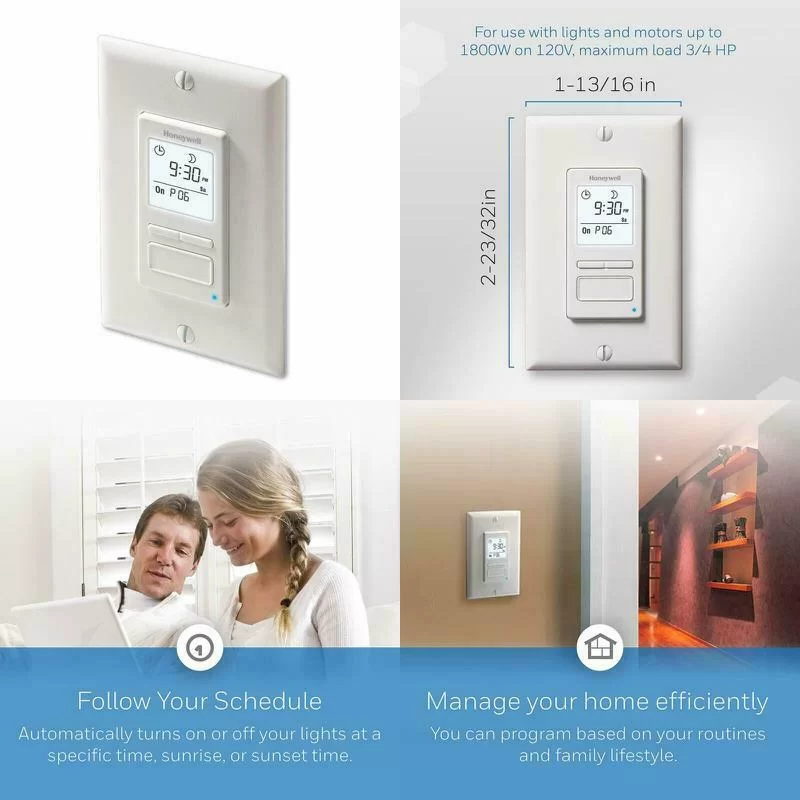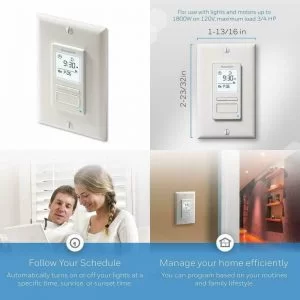 Specs and Features
Add convenience and customization to your home with the Honeywell Home ECONOSwitch 7-Day Solar Programmable Light Switch.
Scheduled programming allows the Econoswitch to turn your home lights and motors on and off automatically, helping you save both time and energy.
Schedule your motor-operated appliances such as ceiling fans, bathroom fans, pond pumps, and pool pumps in addition to all your home lighting (one switch per home installation). 1800W, ¾ HP on 120v.
Easily program up to 7 on-and-off schedules per week that can be repeated daily or weekly. 3-button interface makes programming simple.
Simply remove your existing switch, install the new ECONOSwitch, and apply power at the circuit breaker.
Price:
5. Leviton Timer Switch
Specs and Features
Easy to program and operate with the flexibility to program all days, weekdays, weekends or any combination of days

4 Presets: 5-10-15-30 minutes
Simple press and hold override timer function
Can be used for lighting, heat lamps, hot tubs, attic and exhaust fans
Installation instructions included and 3 way only Works with Vizia + Remote VP0SR (sold separately)
White assembled on device, ivory and light almond included (colors may vary)
120 VAC, 60 Hertz, 1800 Watts Incandescent, 600 Watts CFL, 5A LED, 20A resistive/inductive, 1HP, single pole 3 way or more locations, neutral required
Price:
N/A UK
6. Lutron MA-T51-LA Maestro Countdown Timer, Light Almond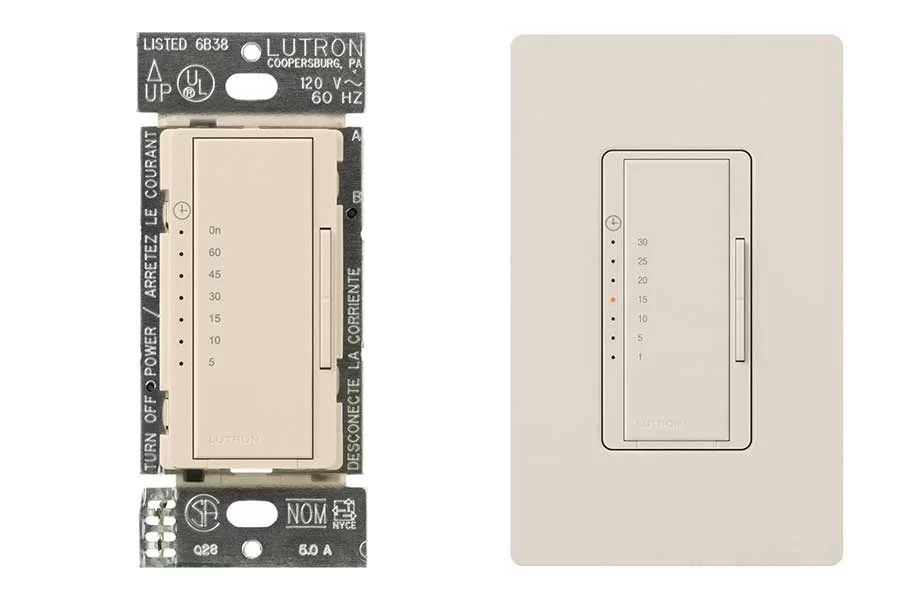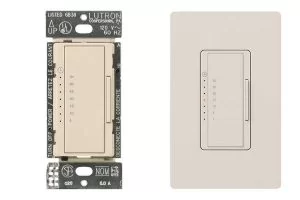 Specs and Features
For use with Incandescent and Halogen bulbs only. Saves energy by automatically turning off a fan or light
Use with exhaust fans to reduce moisture, mold and mildew in bathrooms. Use with lighting to ensure lights are never left on for a long period of time
Control up to a 3-Amp fan or up to 600-Watts of incandescent or halogen bulbs
Tap on to start timer, touch rocker to adjust countdown time
Price:
More info: Energy-Saving Light, Twinkly Smart Decoration
7. ENERLITES Countdown Timer Switch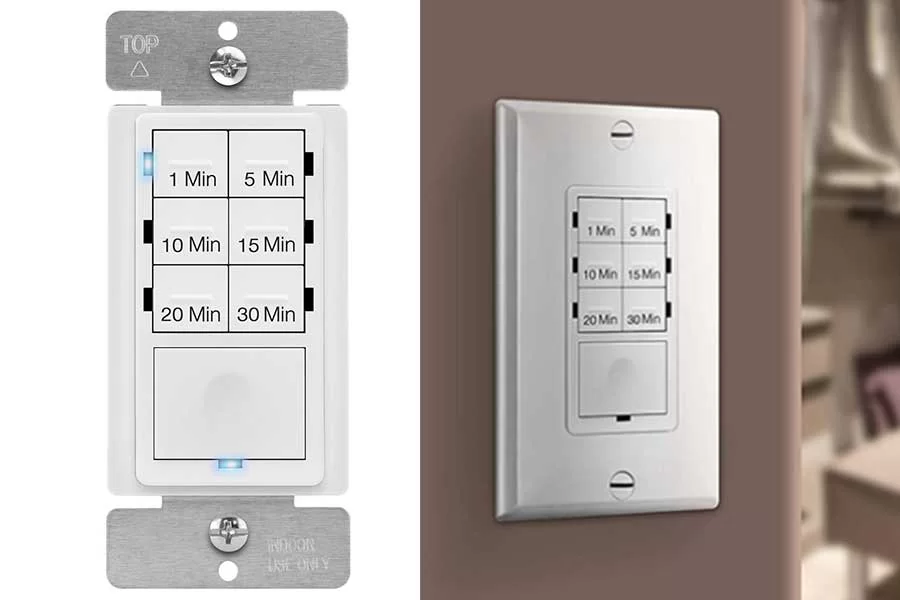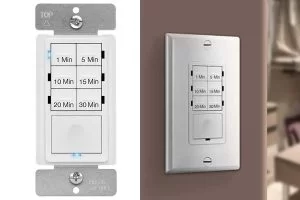 Specs and Features
Automate the shut off operations of all types of lights including LEDs, CFLs, fans and heaters at the time pre-set
Six pre-set options: 1min, 5min, 10min, 15min, 20min or 30min; Simply push the button to set countdown time preference

Replaces standard in wall light switches, fan switches or spring loaded timers for energy saving, convenience and lighting and fan control

Blue LED light STAYS ON, easy to locate in darkness. Ideal for bathroom, closet, pantry, garage, laundry room, spa; Due to the bright LED light, bedrooms are not recommended for this feature
UL Listed, NEUTRAL WIRE REQUIRED, supports LED/CFL: Incandescent 800W, Fluorescent: 800VA light bulbs , Motor: 1/4 HP, Single Pole Switch. Wall Plate sold separately
ENERLITES Countdown Timer Switch has both options With Neutral Wire or Without Neutral Wire.
Price:
N/A UK
8. GE Push-Button Countdown Timer Switch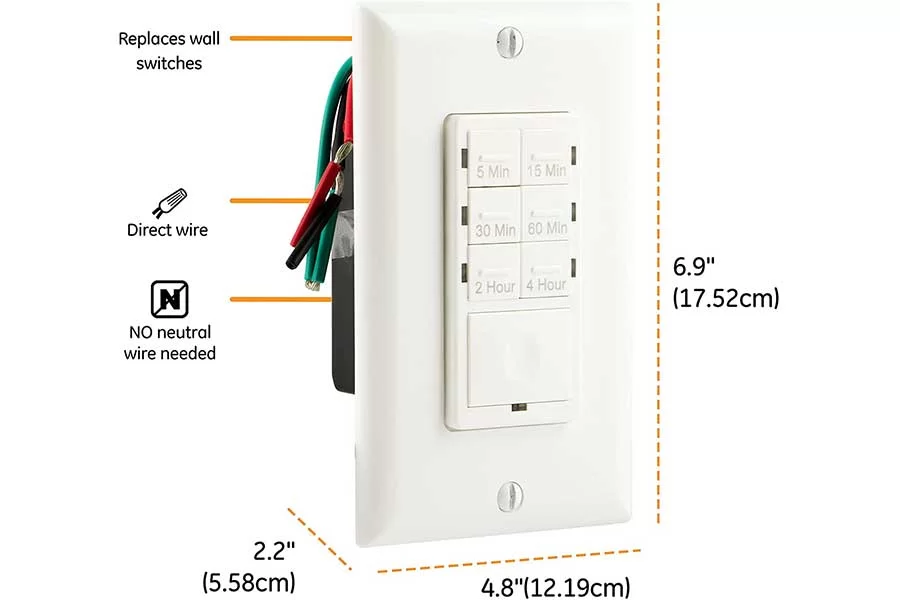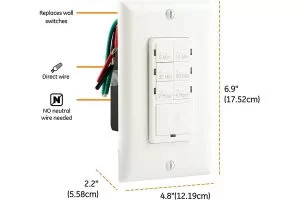 Specs and Features
Replace your wall switch or spring-wound timer with this quiet push button digital countdown timer. Timer is great for use with lights, exhaust fans, and heaters. Compatible with incandescent, CFL and LED bulbs
Choose from the following preset countdowns: 5 min, 15 min, 30 min, 1 hour, 2 hour, or 4 hour. On/Off push button also allows you to turn the wired device ON or OFF without an end time
Blue LED indicator lights show last used preset (blinks every 20 seconds). LED lights will stay on when wired device is ON without an end time
Includes a single décor wall plate and fits most single or multi-gang rocker plates
Easy direct wire installation; DOES NOT require a neutral wire (Ground wire IS REQUIRED). Ratings – 125VAC 60 Hz: 6.4A Resistive, 800W Tungsten, 800VA Ballast, 1/4 HP
No Neutral Wire Needed,
Price:
9. Woods In-Wall 7 Day Digital Timer White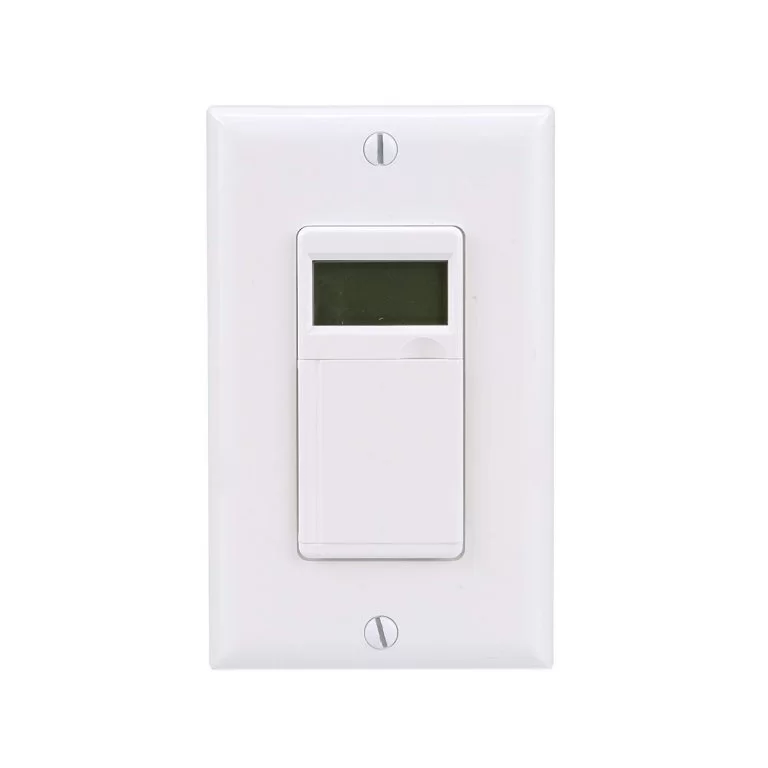 Specs and Features
It allows for up to 18 settings that will repeat each week
it can be ganged with other switches to fit in larger electrical boxes
To-the-minute scheduling
Self-recharging battery
No neutral wire required
Price:
10.Smart Light Switch, Gosund 2.4Ghz WiFi Light Switch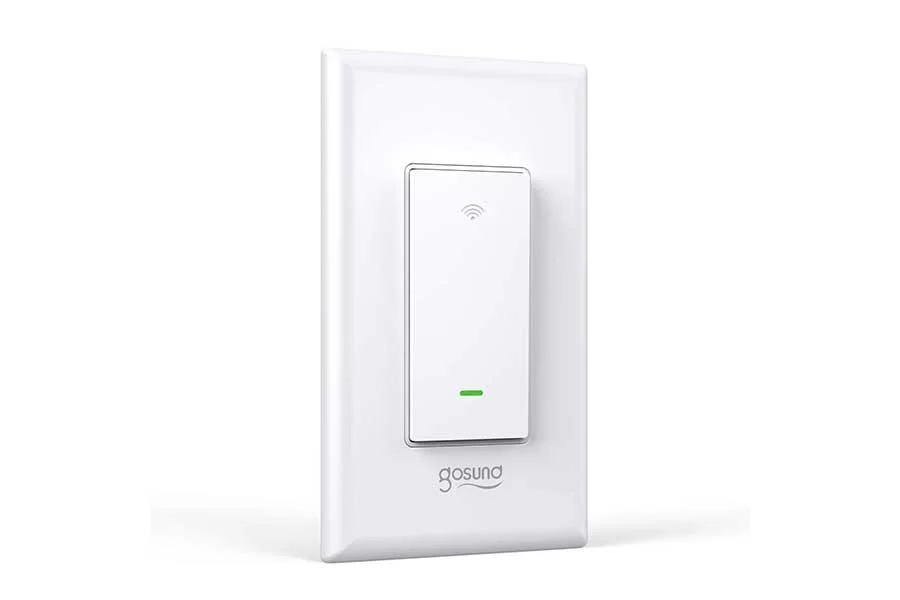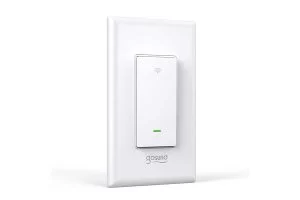 Specs and Features
Gosund Smart Wall Switch works with Amazon Alexa and Google home. With our smart light switch, you can turn on/off your light with your voice, just say the commands and enjoy the great convenience of voice control.
You can remotely control your lights at anytime anywhere with your mobile phone, get Gosund wifi switches installed in your room and start to enjoy remote control with no limits. Also supports device sharing function, your family members to remote control it too.
Our wall switch with Timer schedule, you don't need to worry about forgetting to turn off your devices. Set time for Evening. Then never back to a dark house.
This wifi smart switch works in a single-pole setup only (Not 3-way). Support wifi 802.11 b/g/n 2.4 GHz wireless network. Just download free APP Gosund to control. Support IOS8.0 and Android 4.4 above.
Live, load and neutral wires are required, One-way switch (NOT 3-way).
Price:
N/A UK
11. BN-LINK Programmable In-Wall Timer Switch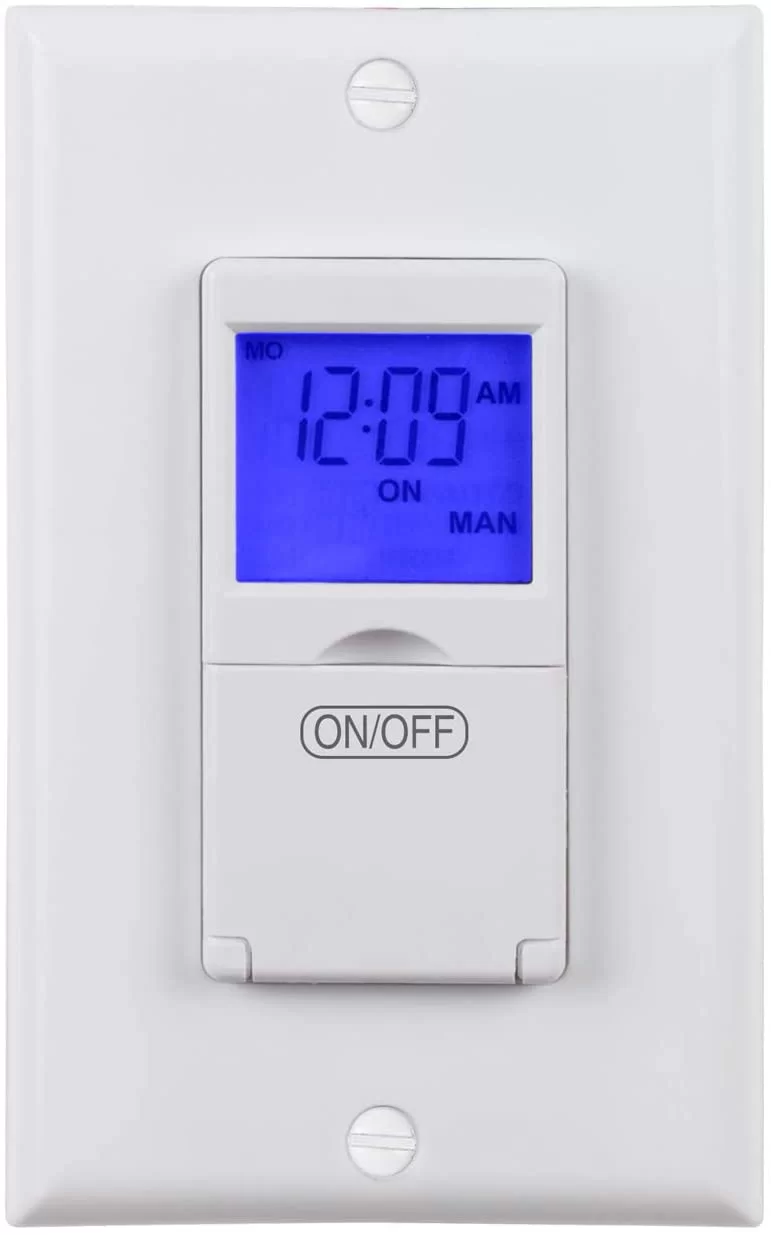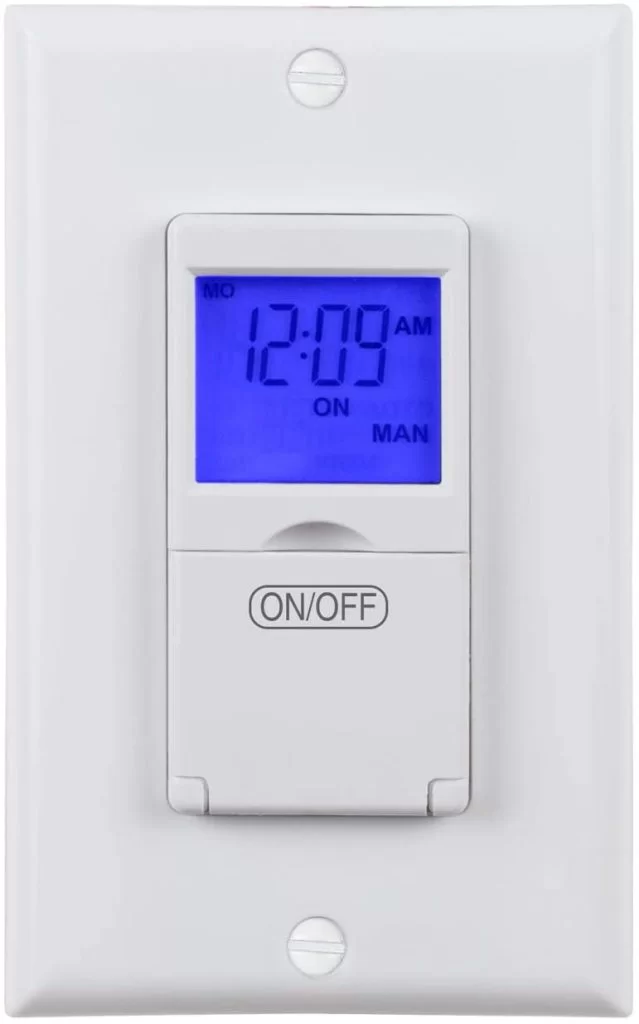 Specs And Features:
Our blue backlight makes it easy to see and program your timer. Set up to 18 On/Off programs, each with 7-day programming options. Settings can be as short as one minute.
Choose your own individual days or simply select one of our convenient pre-set combination days.
Press and hold on the door to shift easily between AUTO (timed on/off) or MANUAL (manual on/off) modes. A backup battery keeps your settings even in the event of a power outage, and our convenient Daylight Savings Time mode makes time changes headache-free.
Activate our timer's "Random" vacation mode to randomize your home's programmed lights. Make your home look "lived-in" even when you're away.
A neutral wire is required.
Rating: 15A/1875W, 10A/1250W Tungsten, 10A/1250W Ballast, 1/2HP, 125VAC, 60Hz.
Price:
VIVOSUN Programmable Digital Timer Switch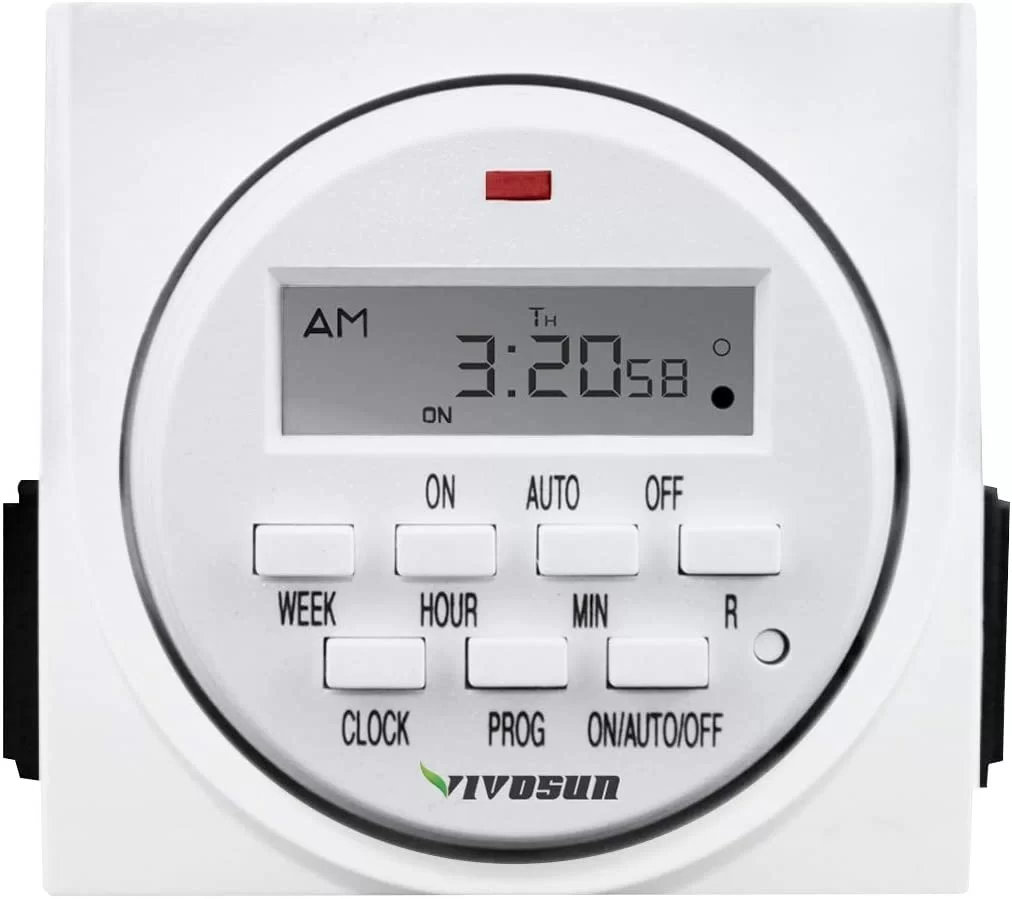 Specs And Features:
This timer is designed so the power light shines faintly enough
Made from plastic and high-quality components
ON/OFF intervals are customizable down to 1 minute
Our auto-backup function means you never lose your programs during power outages
This timers is compatible with a wide variety of indoor systems and appliances
Price: