All these are the top 10 timer switch for lights, you can automate your porch light, holiday decorations, or ceiling fan with one of these programmable timer switches, which will allow you to set a schedule for devices to turn on and off, and may even help you cut down on energy costs.
Be make sure that some of these light switches model require neutral wire for installation.
1.      Aube by Honeywell 7-Day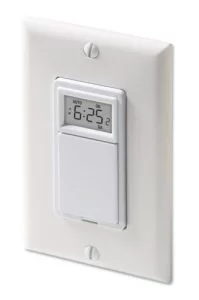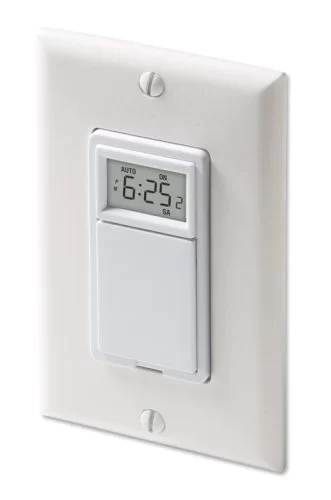 Specs and Features
The Honeywell 7-Day is compatible with all types of lighting
Compact fluorescent and tungsten
It can also handle motors of up to 2,400 watts
It has an LCD screen that conveniently displays the time and day of the week
Two Operating Modes: Manual (conventional on and off switch), automatic programming
Price:
2.      Intermatic EI600LAC Time Switch, Light Almond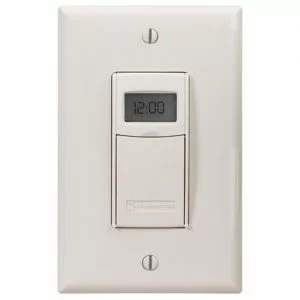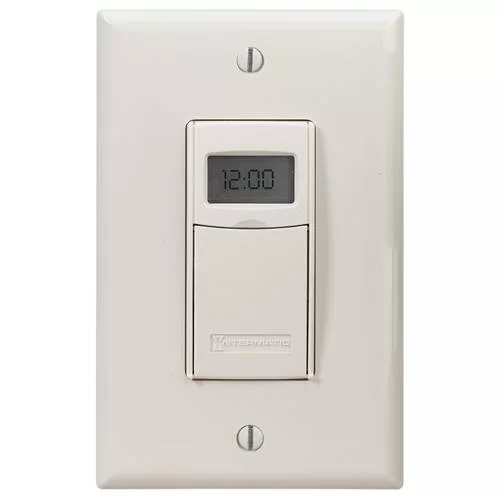 Specs and Features
Versatile 7-day programmable schedules with up to 40 ON/OFF events
Astronomic clock feature determines dawn and dusk times
Automatic Daylight Saving Time (DST) adjustment
Random mode varies ON/OFF schedule to provide a "lived-in" appearance
Single or 3-way switch compatible installation
Incandescent/fluorescent/CFL/LED compatible
Isolated switch allows timer to be used with any load type, including AC and DC loads
Replaceable CR2 lithium battery provides up to three years of operation
No neutral connection is required
Price:
More info: Smart Light Switch Alexa,  Apple Homekit Light Switches
3.      WeMo Dimmer Wi-Fi Programmable Light Switch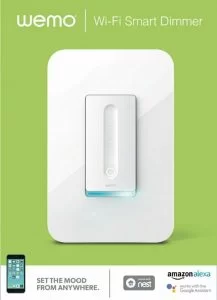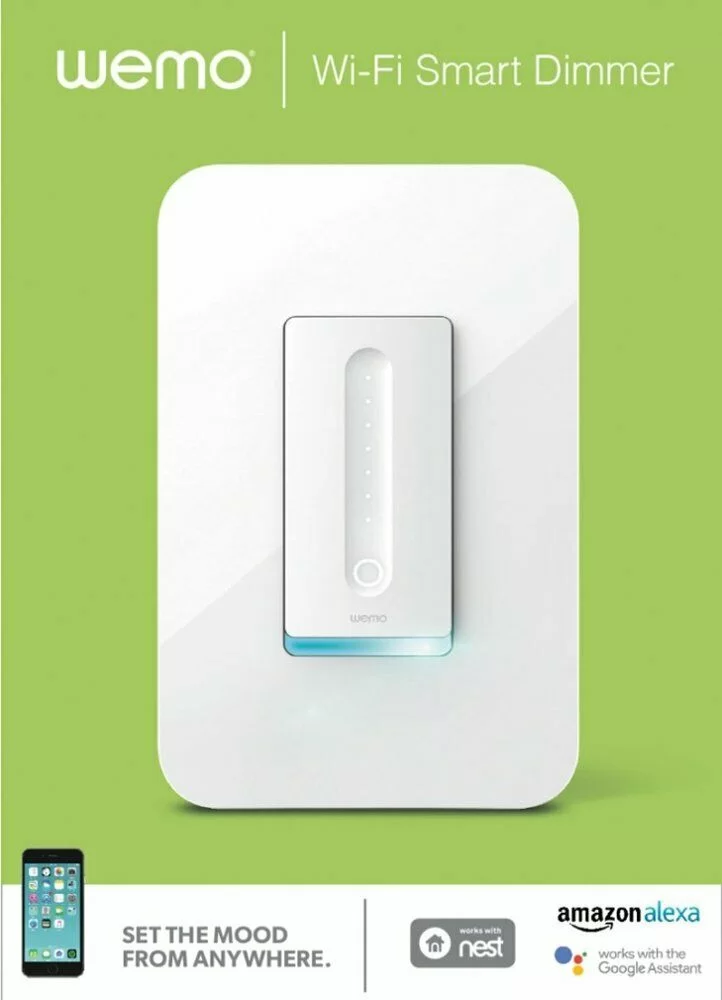 Specs and Features
Control from anywhere – you can control the WeMo Dimmer from the wall, WeMo app, or even using your voice from the Google home app and Amazon Alexa.
Sync with your schedule – you can easily set a schedule so that your lights do what you want at the right time.
Night mode – this device allows you to have your desired low light level to protect your eyes from bright light.
Price:
4.      Honeywell Econoswitch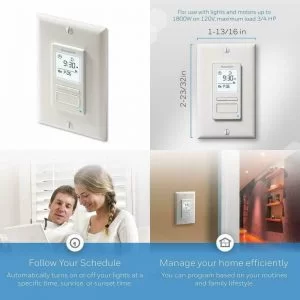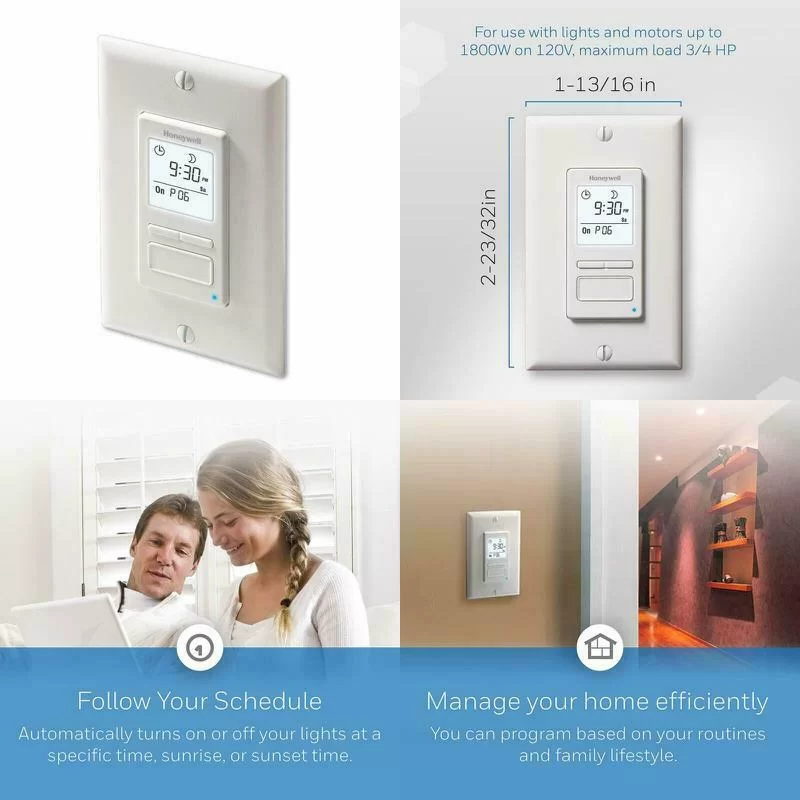 Specs and Features
Add convenience and customization to your home with the Honeywell Home ECONOSwitch 7-Day Solar Programmable Light Switch.
Scheduled programming allows the Econoswitch to turn your home lights and motors on and off automatically, helping you save both time and energy.
Schedule your motor-operated appliances such as ceiling fans, bathroom fans, pond pumps, and pool pumps in addition to all your home lighting (one switch per home installation). 1800W, ¾ HP on 120v.
Easily program up to 7 on-and-off schedules per week that can be repeated daily or weekly. 3-button interface makes programming simple.
Simply remove your existing switch, install the new ECONOSwitch, and apply power at the circuit breaker.
Price:
5.      Mydome Light Switch Timer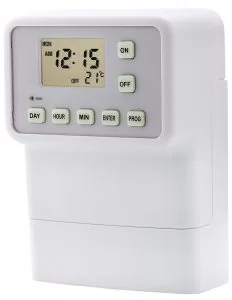 Specs and Features
Light switch timer can be fitted to the 1,2 or 3 gang light switch on your wall without the need to make any changes to your switches or perform any wiring
Switch is an easy and reliable way to turn your existing light switch into a programmable security lighting timer light switch
Battery operated timer switch allows you to have your house lights come on and off at different times on different days to make it appear like your home is occupied.
7 day digital timer, with up to 9 programs per day – three modes – random, pre-programmed and manual
Price:
6.      Trust Smart Home ATMT-502 Timer Remote Control for Automatic Control of Lights/Devices
Specs and Features
Arrange Random Timer To Alternate Lights
Command 16 Lights Or Devices Separately
Manage Several Gadgets With Single Button
Produce Up To 12 Timer Lights Automatically
Set Between Times To Act As If You Are Home
Time Controlled Switch Wireless Command
Price:
More info: Energy-Saving Light, Twinkly Smart Decoration
7.      Masterplug BG Nexus TWE7 7 Day Programmable Security Electronic Wall Timer Switch
Specs and Features
Replaces your existing light switch (either 1 way or 2 way circuit)
Turns lights on and off when you are not at home, creating impression property is occupied
Up to 8 on and off settings per day. Daily, weekly and weekday/ weekend programmes available
Suitable for traditional lighting load ONLY (minimum 40W, maximum 400W). Not suitable for low energy, LED, fluorescent or any other type of load
Price:
8.      NOVKIT Digital Electrical Timer Plug Socket
Specs and Features
Flexible Scheduling: with up to 10 groups of 24/7 programmable ON-OFF settings, this electronic timer is much more flexible than the mechanical type
Energy Saving: automatically turns on and off lamps, Christmas lights, humidifiers and other appliances to save energy and streamline your daily routines
Useful Security Precaution: features a random option for lights to go on and off at varying times while you're away from home and helps to mystify burglars
Completely Silent: this digital timer socket is completely silent and won't make any noise during use when compared to the noisy mechanical ones
Battery Backup: with the built-in battery backup, the unit retains the programming even in a power outage and saves you the trouble of having to reprogram
Price:
9.      Woods In-Wall 7 Day Digital Timer White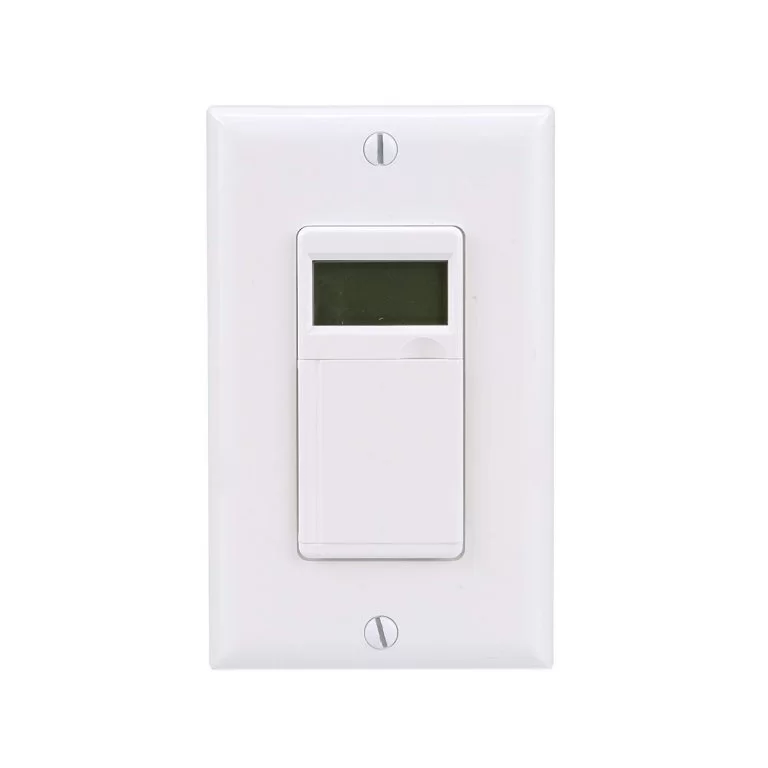 Specs and Features
It allows for up to 18 settings that will repeat each week
it can be ganged with other switches to fit in larger electrical boxes
To-the-minute scheduling
Self-recharging battery
No neutral wire required
Price:
10. LAP 7-DAY DIGITAL IMMERSION TIMER
Specs and Features
7-day digital timer with daily and weekly programmed
Hard wired applications only
Large display with LED back light and status indicator for power and output functions
Power indicator and boost function with a 16A load rating
Rechargeable battery back-up and cord grip for secure cable installation
Price: