According to latest publication by Meticulous Market Research a leading global market research company published a report titled Smart Home Market by Product (Smart Speakers, Smart Lighting, and Smart Home Security), Standards Protocols (Bluetooth, Wi-Fi, and ZigBee), and Geography Global Forecast to 2025.
On the basis of geography, the overall smart home market is segmented into North America, Europe, Asia Pacific, Latin America, and Middle East Africa.
North America is by far the most commanding market and expected to maintain its dominance throughout the forecast period. The market growth in North America is majorly attributed to higher acceptance level of new technology by consumers and availability of variety of smart devices.
Therefore Here Are the List of Top Smart Home Companies in USA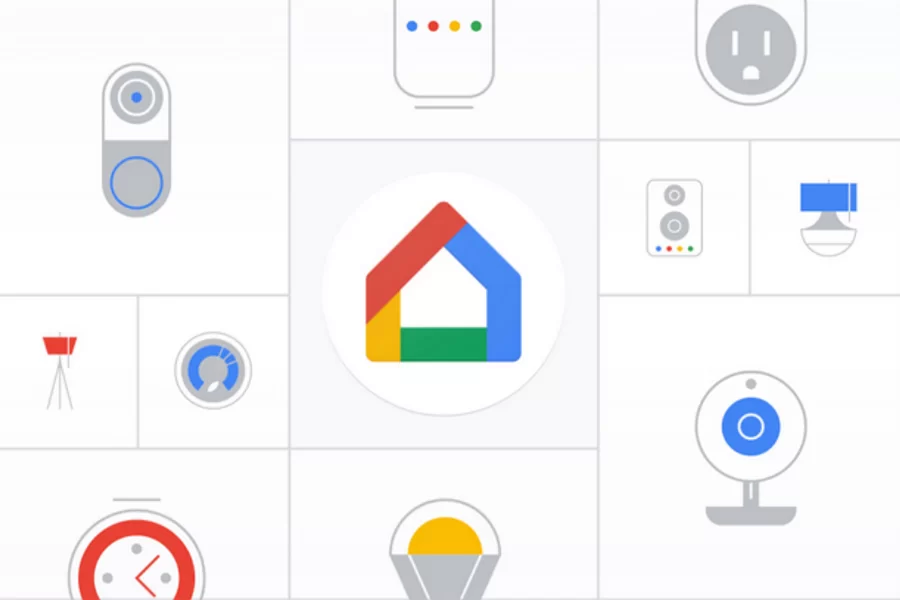 Founded in 1998 and headquartered in California, the US; Google LLC is one of the world's pioneers in products and services based on the internet.
Google's product portfolio ranges from search engines, cloud computing, online advertising technologies, and computer hardware & software. In addition to aforementioned product and services, Google is also cementing its feet in home automation industry directly or through its multiple subsidiaries.
One of a leading smart home companies merged with google LLC previously named by NEST Labs, co-founded by former Apple engineers Tony Fadell and Matt Rogers in 2010.
In May 2019, it was announced that all Google Home electronics products will henceforth be marketed under the brand Google Nest.
Main Brands
Popular Products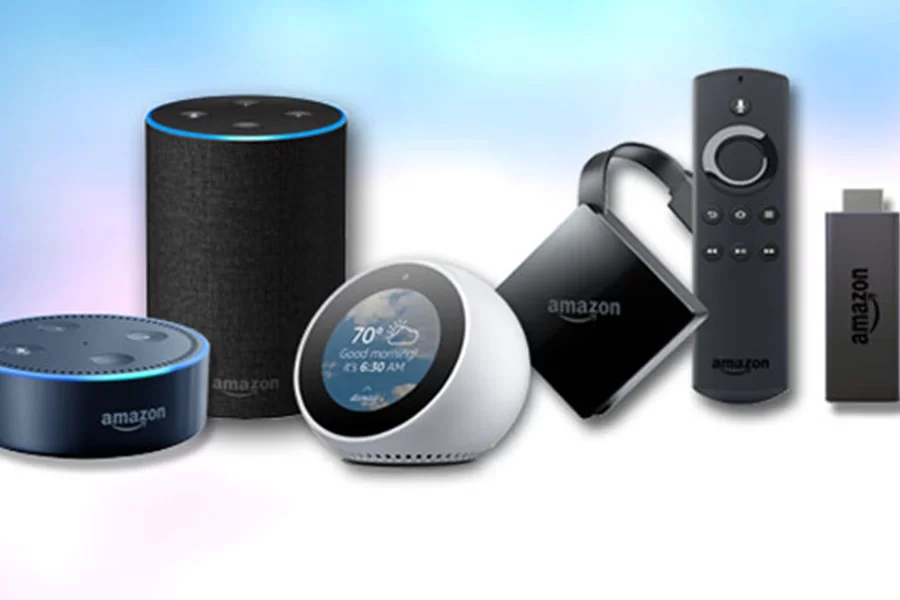 Established in 1994 and headquartered in Washington, the United States; Amazon Inc. operates across three main divisions, namely North America, International and Amazon Web Services. The business focuses primarily on emerging technology such as artificial intelligence, cloud computing, consumer electronics, e-commerce, video streaming and more.
In smart home automation world, there is hardly a tech conference about home automation and smart devices which do not include Amazon. The company has invested a huge amount of money in developing innovative technology for smart homes, after securing its place in the e-commerce industry.
Amazon developed a smart device called the Amazon Echo. It was introduced to the US markets in 2015. The world at the time had just awakened to the possibility of creating completely automated homes.
Since its release, the Amazon Echo has evolved into a smart device that also functions as a smart hub. With the Echo's functions as a smart speaker, it can be used to control all the integrated devices in smart homes remotely. All the user needs to do is give a voice command.
Amazon has gone further in its goal to become the biggest smart home company in the United States to produce other smart gadgets that are compatible with the Amazon Echo. Entering the market this way, it is more convenient for customers to purchase the Amazon Echo and other products such as smart plugs, smart switches, thermostats, and other products.
Main Popular owned Brands
Popular Products
Founded in 1976 and headquartered at California, the U.S.; Apple, Inc. is one of the leading smartphones and computer manufacturers.
Founded in 1976 and headquartered at California, the U.S.; Apple, Inc. is one of the leading smartphones and computer manufacturers. The company manufactures smartphones, tablets, personal computers, and other consumer electronics. The company also provides software and services in addition to smart gadgets, including smart wearables and smart speakers. Backed by strong revenue and pro-consumer reputation, the company upholds more than 500 stores across 24 countries worldwide.
Apple is the first company that introduced one app for all in 2014 with it, homeowners can remotely control compatible devices such as locks, lights, the thermostat, smart plugs, security cameras and much more through the Apple Home app.
Main Popular owned Brands
Popular Products
Compatible Third Party Devices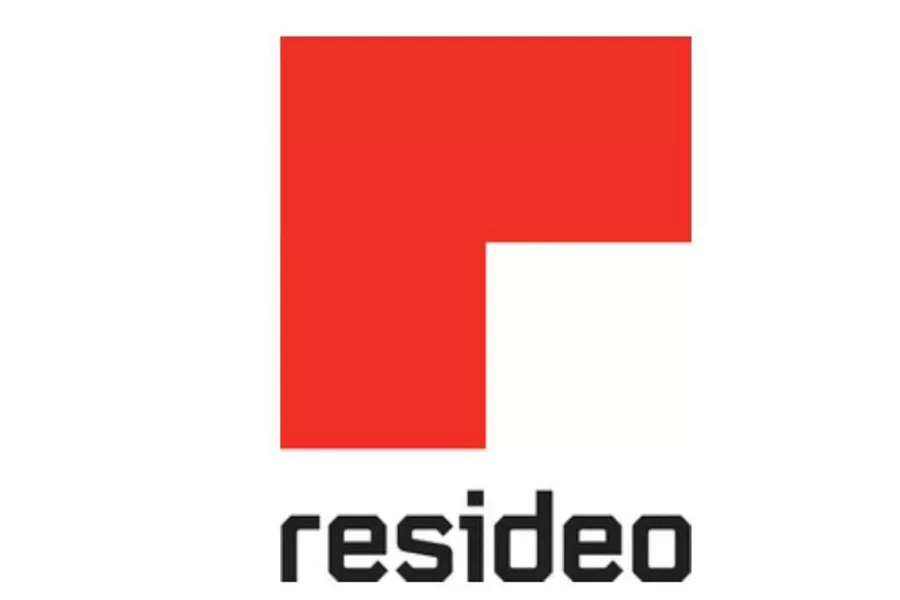 Resideo is a $4.8 billion business that puts people in charge of their home comfort, safety, security and energy efficiency, and a top global distributor of security, fire and low-voltage products.
They build technology and intelligent solutions that fit seamlessly into the lives of our customers. And on our rich 130 + year heritage of taking care of the home, the workplace and the people in it, they have created these solutions.
With products licensed under the Honeywell Home brand, we work with more than 110,000 professional contractors, more than 3,000 distributors, and 1,200 original equipment manufacturers, major retailers and online merchants. More than 5.6 million customers use Resideo's connected devices in their homes, which provide them access to controls, monitoring and alerts.
Main Popular owned Brands
Popular Products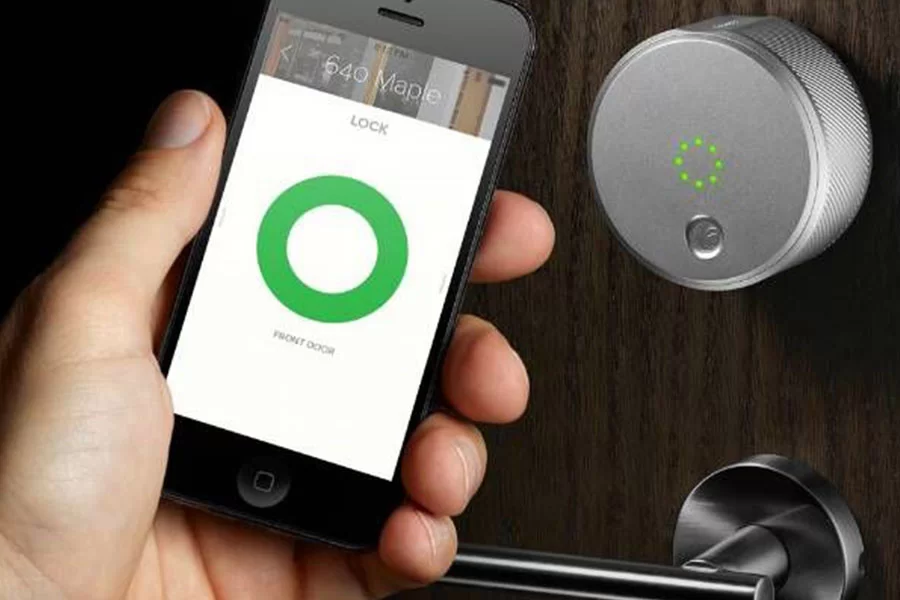 August based in US based company, work worldwide through their distributor's channel, but the main market is still the US market.
A leading smart lock design company committed to design products and services that let everyday people monitor and manage entry into their homes from wherever they are.
In 2017 they were acquired by ASSA ABLOY, the global leader in access solutions. As part of that acquisition, August have joined their sister company Yale Home, to bring over 180 years of experience to our products.
Main Popular Brand
Popular Products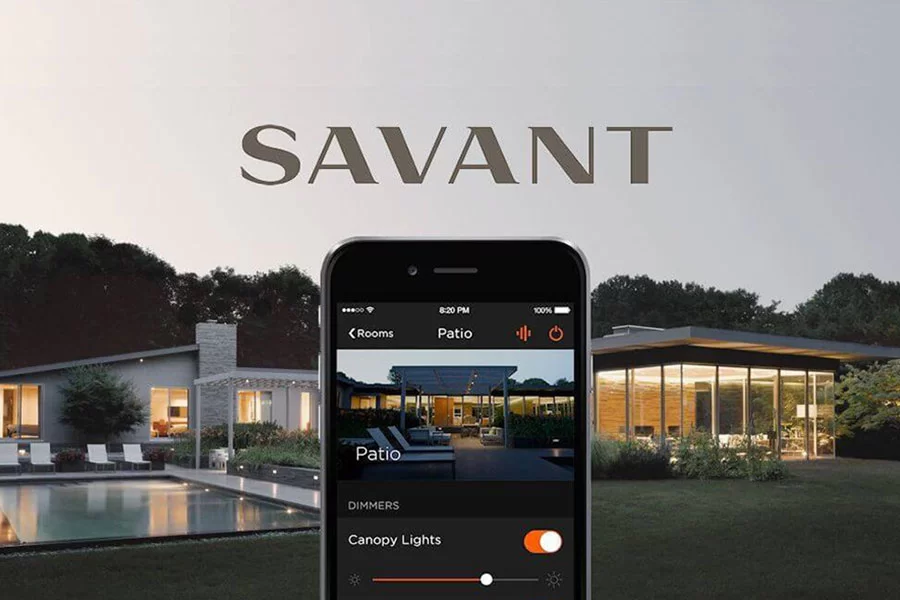 Savant is a recognized leader in the field of home control and automation. Founded in 2005 with the goal of providing the best experience in home automation.
Their objective is to build products that are inventive, easy to use, and future-friendly, so their customers will be able to enjoy them for years.
It was the pioneer in personalization, recognizing early on that the key to creating better user experiences was to leverage mobile technology. In doing so the company has grown to offer a full line of smart home system automation options supporting many devices.
Some products supported by Savant include: climate; shades; home theater; whole home audio; speakers; and lighting. Savant has become synonymous with luxury automation.
Savant doesn't offer support for as many hardware brands as some other smart home systems, it delivers a prestigious experience that easily couples with many of today's leading smart hardware brands. Savant home automation systems can be sourced from dealers across the country, as well as from coast to coast with Savant on-site facilities.
Their offering includes:
Savant smart home system offers more than virtual assistants and other smart home products, its design and functionality are simple.
The Savant home automation system includes a hub, a touchscreen remote, and a lamp control device. The separate components communicate over wifi, and the remote works via Bluetooth, so there's no need to point it in any specific direction for it to work.
The remote controls your TV and entertainment system and whatever is plugged into the lamp control device, which would typically be lamps and other light fixtures. The system features voice control and can also be controlled through a mobile app.
Compared to other home automation products on the market, Savant remote typically requires less technical support and little maintenance. Its simplicity is one of its best benefits.
Vivint (US)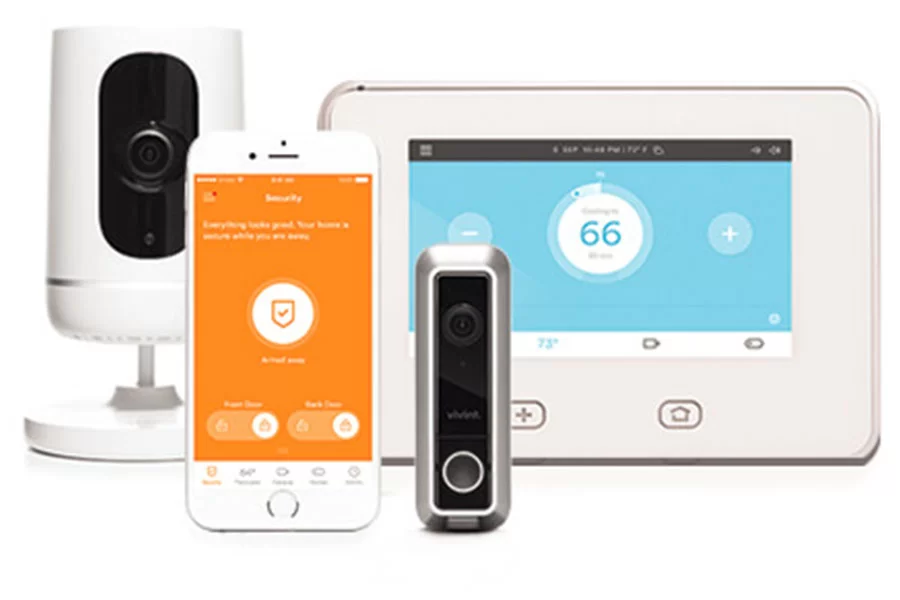 Vivint Smart Home is a leading smart home company in North America. They create simple, affordable smart homes.
Their team of highly trained, certified professionals—Smart Home Pros—expertly take homeowners from consultation to installation while providing high-level customer service. They live and breathe smart home technology.
Their offering includes:
• An integrated smart home security system.
• In-home consultation.
• Professional installation.
• 24/7 monitoring and customer support.
Work with a select number of partners whose hardware and software integrates with vivint. You'll find that a Vivint system plays nicely with products from recognized brands such as Google, Amazon, and Nest.
Main Popular Brands
Popular Products
Control 4 (US)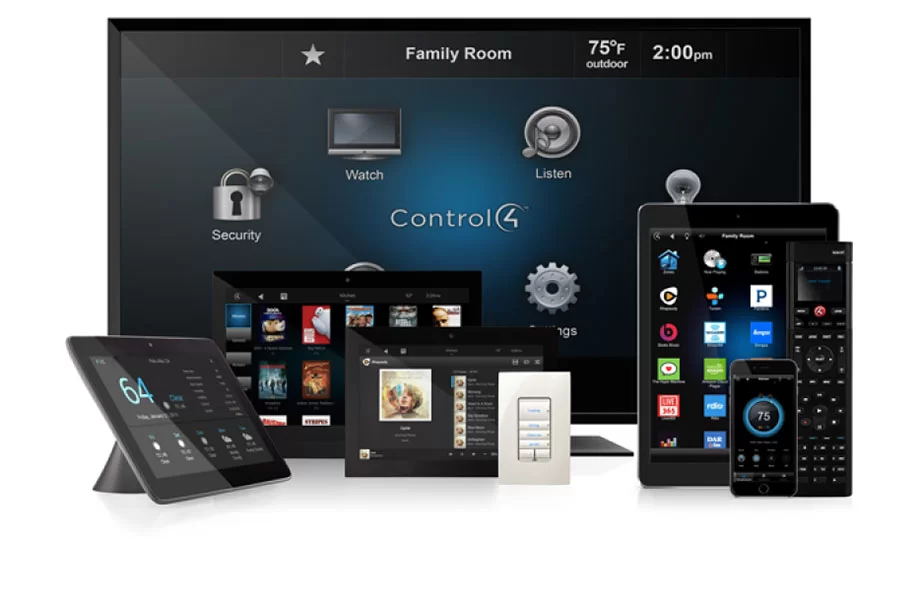 Control4 is a provider of automation and networking systems for homes and businesses, offering a personalized and unified smart home system to automate and control connected devices including lighting, audio, video, climate control, intercom, and security.
The Control4 platform interoperates with more than 13,500 third-party products and is available in over 100 countries. As of August 2018, it manages 370,000 homes. The company is based in Salt Lake City, Utah. Control4 was a publicly traded company (on the NASDAQ stock exchange under the stock symbol CTRL) from 2013 until 2019, when it merged with SnapAV.
Control4's home automation systems have been likened to an operating system for the home. The company offers products to manage climate control, home network, home security, intercom, multi-room audio, and smart lighting, offering a universal remote and voice control.
It offers items such as a smart doorbell, smart outlets, security cameras, thermostats, centralized lighting panels, motion sensors, and KNX devices. The systems can be controlled from the Control4 smartphone app, keypads fitted to the walls, a traditional remote, or a portable touch screen.
In addition to its own products and services, Control4 supports more than 13,500 third-party products, including Amazon Alexa-enabled speaker devices, the Google Nest smart home thermostat, streaming services like Spotify and Netflix, Sonos music system, Apple TV, and products from Sony, Sub-Zero, Roku, LG, Samsung, Bose, Denon, Honeywell, Yale, and Lutron. With Control4, a homeowner could control "the ventilation in the garage, the music streaming to speakers in multiple rooms of his home, every light, the TV, the thermostat, even the Blu-Ray player in the guest house" from an iOS device.
Main Popular Brands
Their offering includes:
Crestron (US)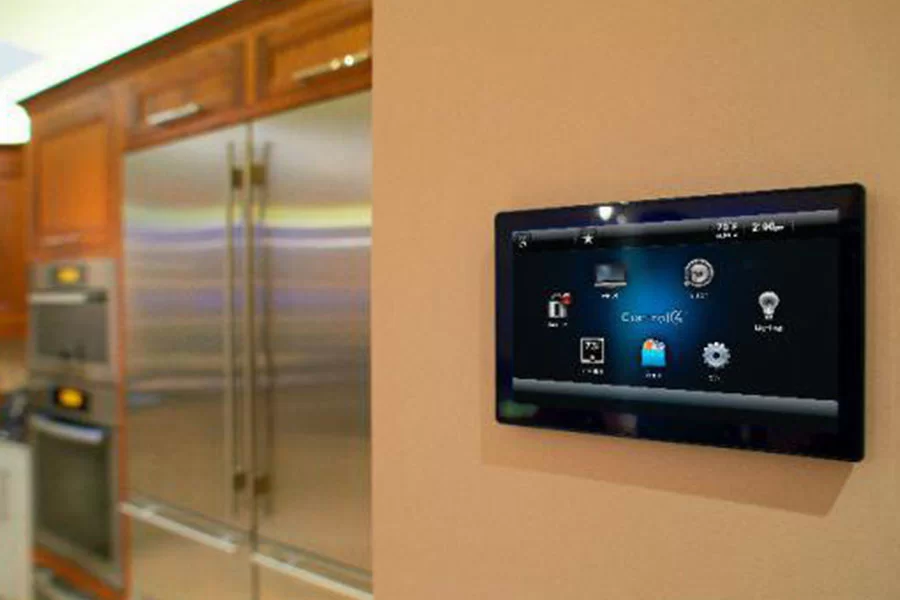 Crestron Electronics (or simply Crestron) is an American privately owned multinational company, and an audiovisual automation and installation equipment manufacturer and distributor headquartered in Rockleigh, New Jersey.
The company designs, manufactures and distributes equipment that is used to control technology in commercial and residential.
Crestron offering whole home to single room smart plan that you can take based upon your budget.
Similar to commercial building where all can be control via from one link.
Main Popular Brands
Their offering includes: