Are you looking to expand your home automation control to USB devices, if yes? Then you may be interested in an affordable USB adapter from Sonoff in the form of the Micro, which comes complete with its own smartphone companion application for both Android and iOS devices. As well as support for Amazon Alexa and Google Home.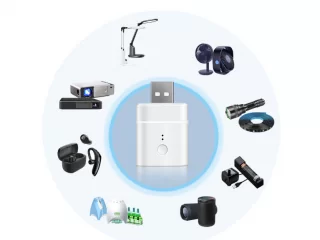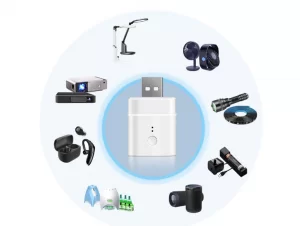 Sonoff Usb smart adapter can turn all your usb devices smart, such as usb fan, usb, light, usb dimmer, lamp etc can be controlled via from 5V input sonoff adapter using welink app or Alexa and Google Home. It also protect your devices by scheduling timing to stop charging after a pre-set time.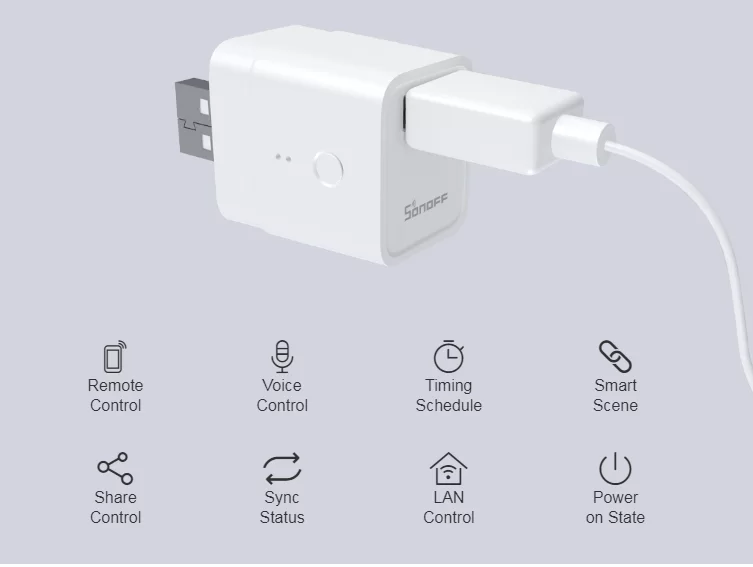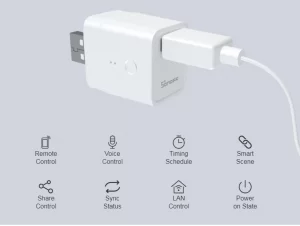 You cannot get these features from anywhere in such a very low price (visit website for price as link below) with high class reliably and durability.
Features:
Control Via Voice – turn on/off the connected gadgets via your voice
Smart Timing Control – automatically turn on/off connected devices at a certain time
Smart Scene – make a group of SONOFF devices triggered
Share Control – share with your family, convenience to control together
Sync Status – check the status of connected USB devices on eWeLink APP
LAN Control – manage USB devices in no Wi-Fi network condition
Power-on State – keeps the predefined status after the electricity supply is restored
Small and Portable – Plug and play, easy to carry anywhere everywhere
APP Remote Control – makes ordinary USB devices into smart
Timing Schedule – automatically stop charging when the connected device is fully charged
More Info: Elgato Eve Energy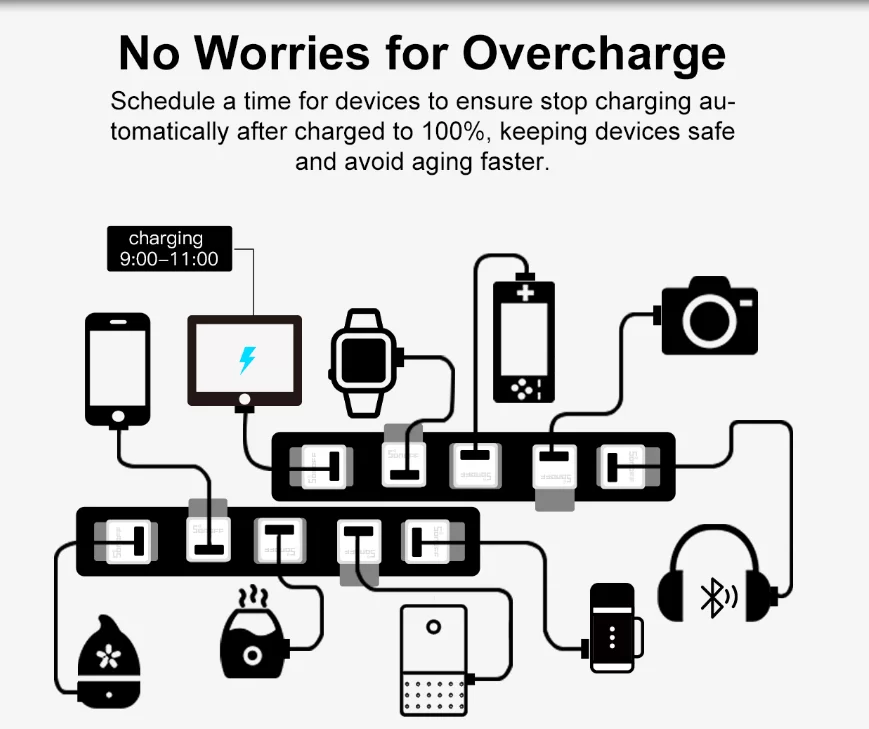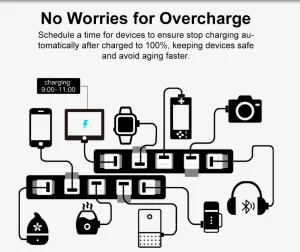 Find out more about price and features in detail by visiting: Sonoff Website.
Home Automation

>>

Outlets

>>

Plug in modules

>>

Turn All USB Devices into Smart by Sonoff Micro USB