Xiaomi Mijia and Aqara are the subsidiaries of Xiaomi, works under the umbrella of Xiaomi supports each other devices via Mi Home App which itself is the platform for multiple companies attached with the Xiaomi.
Features of Xiaomi Mijia vs Aqara Gateway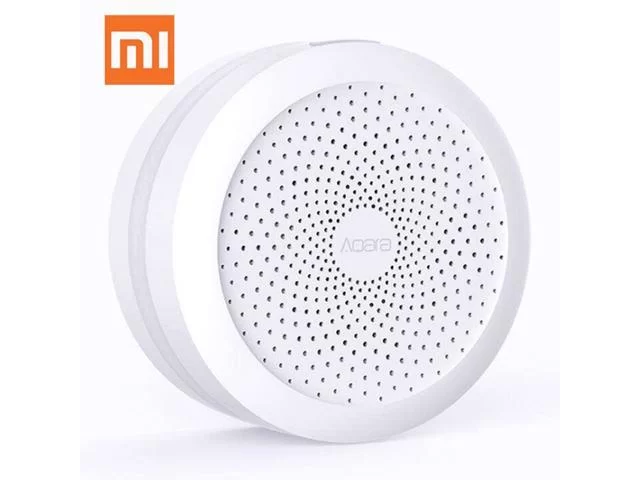 Aqara Gateway
Aqara Hub is a Control Center for Entire Smart Home. Connecting via Zigbee Protocol.
Aqara accessories can Still Work Smoothly Even if Your Home Network is unstable or disconnected.
You Can Use Home APP to Control the Hub and It's Connected Accessories. Aqara accessories can Work with other Homekit-Enabled accessories to Provide You a Smarter Home.
You can control Aqara accessories with Siri on your phone. Ipad, Apple Watch or Homepod.
Price: view availability on Amazon
Related: Mihome Hub
Xiaomi Mijia Gateway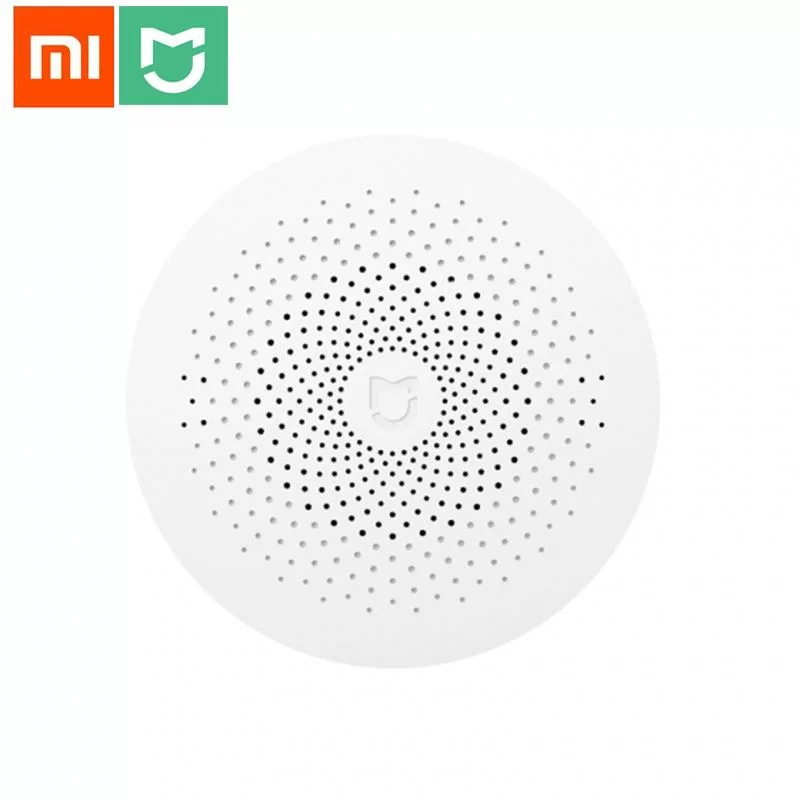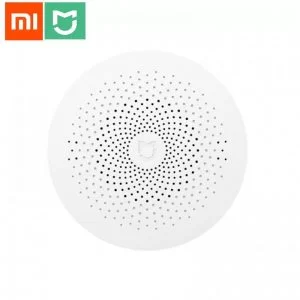 1200 Internet Radio Broadcast: Multi live online radio optional, you can enjoy beautiful life.
6 Million RGB Lights can be used as the small night lights, lights can adjust color and brightness.
Custom Ring can upload MP3 (only applicable to Android), but also can record your favorite sound as a bell. The unique personality doorbell ring will make your home more different.
A Xiaomi multi-functional gateway can connect up to 30 sub-devices.
Mijia Multi-Function Gateway now supports Xiaomi Air Purifier, Millet Water Purifier, Yeelight Smart Light and many other smart devices.
Price: view availability on Amazon
To elaborate more about Xiaomi Mijia vs Aqara Gateway
Xiaomi Mijia
Mijia is a subsidiary of Xiaomi that creates technology, sensors, and accessories for a smart home,
Xiaomi gateway has night light function (supporting color light), FM function, brightness monitoring.
Mijia cannot access to Homekit as Aqara do, however connects other Xiaomi devices more than Aqara.
Related: Complete Xiaomi Mi Home Ecosystem
Aqara gateway
Aqara also a subsidiary engaged in the creation and development of smart home systems, as well as remote control of the house.
Aqara Gateway can access Mijia APP and Homekit, which can support Xiaomii speaker and Siri voice control at the same time, but cannot access the door lock, but Mijia multi-function gateway cannot access Homekit but can connect more equipment.
Aqara brand products cover a single device application and the entire home automation system, equipment types include sensors, intelligent controllers, etc., and have self-developed mobile phone applications and advanced data analysis platform.
Aqara all product features are more than Mijia to compensate for less connected devices.
In addition Aqara itself has vast array of products unlike Mijia which has limited amount of devices.
Related: Xiaomi Aqara in Detail
Verdict
Aqara has more prominent in European and US markets as compare to Mijia, they designed to connect through Homekit devices where you can control Homekit supported devices and Aqara devices as well.
Besides Chinese consumer Mijia is not as much have variety and features except certain supported products under the cover of Xiaomi Ecosystem.
Although both gateway don't support other devices such as google and other western and European
Smart products which could be a negative edge over other products having multiple compatibility.
Home Automation
Average rating:
0 reviews
Home Automation

>>

Surveillance & Security

>>

Hubs & Bridges

>>

Xiaomi Mijia Vs Aqara Gateway