With Amazon doubling the price of Ring memberships on July 1, this is an excellent moment to begin searching for alternatives. The ring may be one of the most well-known names in smart home technology, but it is far from your only option.
Wyze, Google Nest, Simplicity, Arlo, and others are developing smart gadgets with similar features to Ring—and some are even accessible at far lower prices.
There are a few things to keep in mind when hunting for Ring alternatives. The first is price. If you don't mind spending a similar amount on a replacement, consider checking out products from Arlo or Google Nest. For affordable alternatives, Wyze is typically your best bet, though be sure to keep some things in mind if you go with that company.
Another issue to consider is compatibility with your present smart home setup. However, most smart gadgets today come with their own powerful software that makes them simple to use even if they can't sync with the rest of your house. All of the items on this list will do this!
Take note of whether a central hub is necessary. These are often provided as a supplementary purchase, and while they may increase your initial setup expenses, you will benefit from more functionality and the ability to quickly extend your system in the future.
Here are some of our top Ring alternatives, whether you want to replace your doorbell or add a new security camera.
Here is the list of 2022's Best Ring Alternatives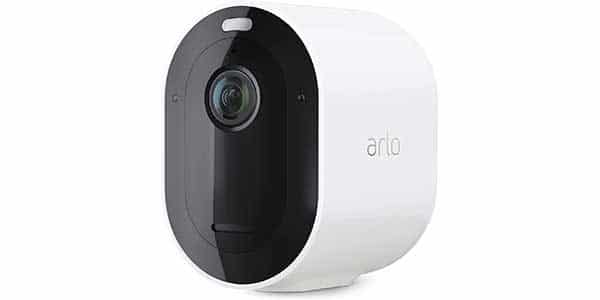 While many customers use the Arlo Pro 4 Spotlight Camera outside, its waterproof construction allows you to utilize it inside your house as well. Its small size allows you to set it wherever in your home, from the living room to the entry foyer, and its incredible 160-degree capture angle gives you a practically panoramic view of what's going on.
Not only is the capture angle remarkable, but the film is shot in 2K with HDR capability, giving you a crystal-clear image. If you observe anything unusual, you may sound a siren to alert intruders (or a naughty animal or youngster) that you're monitoring.
The Arlo Pro 4 Spotlight Camera is high-end equipment with a high price tag. Bundling numerous cameras together can save you money, but a single camera costs $200. It's a tad pricey, but you definitely get what you paid for.
Best of all, if you decide to upgrade your security system, you can move the Arlo Pro 4 outside without worrying about its performance. It truly is a jack-of-all-trades camera, and anyone looking for the best should take it seriously.
Like
Captures 2K HDR footage
Wide 160-degree capture angle
Built-in siren
Don't Like
Subscription required for premium features
Best Outdoor Security Camera: Nest Cam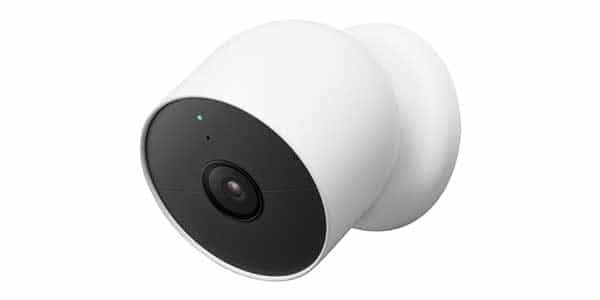 If you can get beyond the Nest Cam's bulky form, it has a lot going for it. Most significantly, it includes a high-quality camera that records 1080p video with HDR capability. You'll also benefit from night vision, which will allow you to see what's going on around your house even after the sun goes down.
One of the Nest Cam's often overlooked—but crucial—features is its ability to record an hour of video and save it to its internal memory. That means that even if the power goes out or something else occurs to the services in your region, you can be certain that the Nest Cam is still working.

Two-way audio, the option to review event history, notifications when the camera is triggered, quick installation, and waterproof construction that will resist even the most violent storms round out the package.
Like
1080p resolution
Saves up to an hour of offline footage
130-degree capture angle
Don't Like
Bulkier than the competition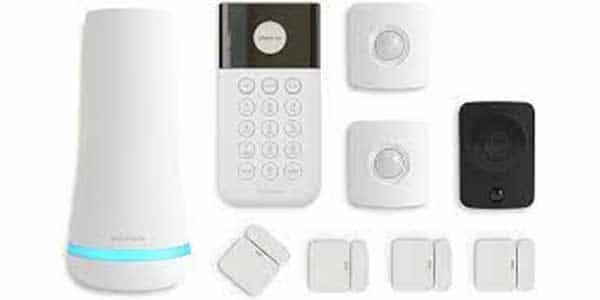 Few solutions can compete with the SimpliSafe Wireless Home Security System in terms of variety and ease of use. A base station, a keypad, five entry sensors, two motion sensors, a panic button, an interior camera, and a key fob are included in the 12-piece system.
Your house is entirely protected after you've placed everything where you want it and synchronized it all together. Entry sensors can be installed on windows or doors to alert you when they are opened. When there is motion inside your house, the motion sensor informs you. The inside camera allows you to keep an eye on things while you're away, and the base station and key fob make it simple to arm and disengage the system.
It truly is a full-fledged security system in a single box, and while its $400 price tag is steep, you're getting a lot of value for your money. You'll also get the added convenience of a simple setup and a powerful app to control the action.
Like
Simple setup
Includes camera and emergency panic button
12-piece system offers robust coverage
Don't Like
Expensive when not on sale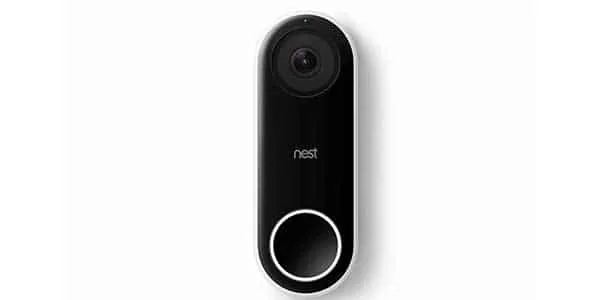 Aside from its beautiful appearance, the Nest Doorbell is just as functional as the competitors. The Nest Doorbell is packed with every feature you'd expect from a video doorbell, including HD video, night vision, and HDR compatibility, a high-quality speaker and microphone for two-way audio, and an array of LEDs to show its status.
This battery-powered version is our favorite (thanks to an easy setup process and universal compatibility), but you'll also find a wired version if you don't mind a bit of added installation.
The only drawback to the Nest Doorbell is the reliance on a Nest Aware subscription. Like most video doorbells, you'll need to spring for a monthly subscription to unlock the most powerful features of your smart gadget. This includes access to smart alerts to let you know if a friend or stranger is at the door and the option to view a video history of the day's alerts.
More: 5 Best Smart Video Doorbells
Like
Easy installation
Battery-powered for universal compatibility
Smart alerts make it easy to know who (or what) is at your door
Don't Like
Expensive
Requires Nest Aware subscription for premium features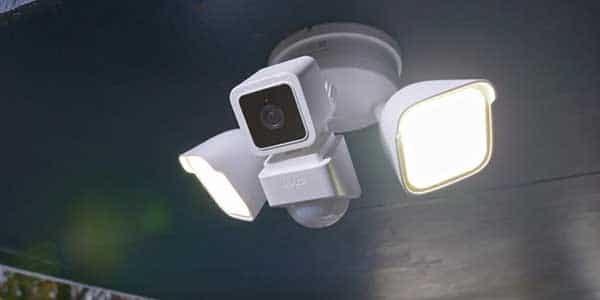 The Wyze Cam Floodlight is one of several powerful and economical smart devices in the Wyze range. The floodlight, which costs less than $100, provides the same level of security as much more expensive gadgets.
More: 5 Low-Cost Alternatives to High-Cost Smart Home Devices
What is the cost? A unique design that does not appear as premium as the competitors.
However, this is a minor disadvantage given the Wyze Cam Floodlight's outstanding capabilities. A customized detection system with three sensors and a 270-degree detection range will be useful to you. A 1080p HD camera records the action as well. Despite the modest budget, Wyze managed to include a two-way audio system and an emergency siren to warn intruders.
The floodlights themselves are quite powerful, with 2600 lumen LED lights to illuminate every nook and cranny of your yard. You may allow its "Dusk to Dawn Automation" choose when to activate them based on the current light level if you don't want to worry about turning them on and off every day.
Like
Affordable
Ability to add additional cameras
Two-way audio and siren for emergencies
Don't Like
Doesn't look as premium as other products
Home Automation

>>

Brands

>>

Amazon

>>

2022's Best Ring Alternatives