You Can Control Your Home with Apple Watch Homekit
Download Home app from app store   on your Apple Watch to quickly turn on a light, control a switch, set the thermostat, or lock the door.
Can I Control Alexa From Iwatch
Yes. Ask Siri. Say something like: "Turn off the lights in the office, create a scene, set the thermostat.
To Add a New Accessory or Create a Scene
The new accessory or create a scene available on apple watch via using home app from your iPhone to add a new accessory or create a scene first then you can use apple watch to use it.
Steps how to create a scene
To set an item as a favorite, go to the Home app on your iPhone, then tap Rooms
Swipe left or right to find the accessory or scene, then touch and hold it
Tap Settings, then turn on Include in Favorites
After this it appears on your apple watch of add accessory or scene.
How to Control Smart Accessories and Scenes
Open the Home app on your Apple Watch
Tap for an accessory, then adjust your settings
Swipe left to see more options
To return to the accessories list, tap done
How Do I Download Different Faces for Apple Watch
Press firmly on the watch face to enter switching mode.
Swipe all the way to the left and tap + New button.
Turn the Digital Crown to select the clock face you want to add.
Tap the watch face to confirm.
Customize the new watch face version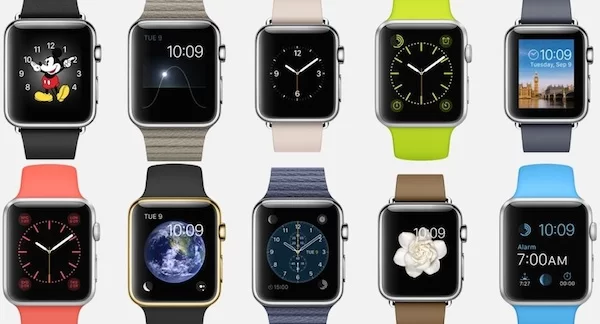 Remote Access from Apple Watch to Control Your Smart Appliances
You must have a 3RD generation TV, Home pod or an IPad at home which works as a hub to get you access remotely Homekit devices from your iPhone and your paired apple watch.
Is Series 4 Or Series 3 Apple Watch Better?
[images cols="three" lightbox="true"] [image link="3403″ image="3403″] [image link="3402″ image="3402″] [/images]
Series 4

Series 3

10.7mm thick, 5ATM waterproof, LTPO OLED Retina display with Force Touch

11.4mm thick, 5ATM waterproof, OLED Retina display with Force Touch

Aluminum and stainless steel options, three colors, Nike+ models and Hermès models

Aluminum only options, two colors, Nike+ model

GPS and GPS and Cellular options

Memory: GPS 8gb and GPS and cellular 16gb

Size: 40mm/44mm

Size: 38mm/42mm

S4 processor, W3 wireless chip, electrical heart sensor, fall detection, Bluetooth 5.0

S3 processor, W2 wireless chip, Bluetooth 4.2

Barometric altimeter, ambient light sensor, built-in GPS, optical heart sensor, accelerometer, gyroscope, 802.11b/g/n 2.4GHz Wi-Fi, 18-hour battery life

All run Watch OS 5 and support OS 6

$ 399 to 1249
$ 280 to 380
What Devices Works With Apple Homekit?
Find it out by clicking Apple Homekit devices 2019
Home Automation

>>

Brands

>>

Apple

>>

Apple Watch Homekit