Both Cove and Simplisafe are DIY protection systems that offer excellent safety rates. SimpliSafe and Cove all provide numerous specialized monitoring hardware and features at affordable premiums and without a contract clause. Cove offers more affordable equipment whereas SimpliSafe is more focused on versatility and features.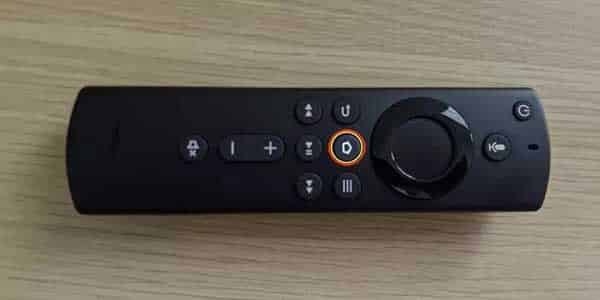 Comparison Cove Security Vs Simplisafe
| | | |
| --- | --- | --- |
| Product | Cove Security | Simplisafe |
| Customer Service | 8.5 | 9.1 |
| Equipment | 9 | 8.8 |
| Features & Technology | 9.1 | 8.6 |
| Ease of Use | 9 | 9 |
| Value | 7.9 | 8.5 |
| Monitoring Type | Professional or Self-Monitored | Professional or Self-Monitored |
| Installation Type | DIY | Professional or DIY |
| Integrations | Works with Amazon Alexa and Google Home | Works with Alexa, Google Home, Nest Thermostats, and August Smart Lock Pro. |
| Total Safety Score | 8.8 | 8.4 |
| Standout Features | 10 | 9 |
| BBB Rating | A | A+ |
| Trial Period | 60 days | 60 days |
| Installation | 8 | 8 |
| Coverage | Nationwide | Nationwide |
| Monitoring starts at | $17.99/mo. | $9.99/mo. |
Essential Upfront Kit Cost
Features Of Cove Security Vs Simplisafe
Customization
| | |
| --- | --- |
| Cove Security | Simplisafe |
| With Cove you can create your safety system with a basic online setup from scratch. With this system, there is no need to select and match products from a catalog. You'll be able to purchase as many alarms, surveillance cameras, and other gadgets as you may like with Cove. | While SimpliSafe allows you to fully customize your package, the provider has a wide range of preset packages that you can choose from, which may be a plus for those who want to sort through options. |
Innovation
Cove Security
Simplisafe
Cove isn't the most technologically advanced home security system, but it provides reliable basics that get the job done. Because the company is so new, its equipment offerings are limited. But Cove has two innovative technical features:
InstaText This feature uses text messaging to send you immediate alerts if an alarm is triggered. You can respond instantly to false alarms and dispatch emergency services if you need help—all with a text.
Live Assist You can use this two-way audio feature to communicate in real-time if you need help or need to address a false alarm. This feature provides an extra layer of security and gives you more control over your home's security.
SimpliSafe doesn't have a bonus like this for customers.
Security Cameras
| | |
| --- | --- |
| Cove Security | Simplisafe |
| Cove only offers an indoor security camera, the Yi Indoor Camera, which is good to have if you're only wanting to monitor indoors. | With SimpliSafe's surveillance cameras you can track both the interior of your home and the front door. The company is fitted with an indoor camera, the SimpliCam, and a video doorbell camera, the video Doorbell Pro. |
Home Automation Integrations
| | |
| --- | --- |
| Cove Security | Simplisafe |
| The system is focused first on providing security, and home automation is a lower priority. The system currently works with Amazon Alexa and Google Home, but other smart home options, like smart locks and climate control, aren't available. However Yet to be officially announced for ZigBee compatibility. | SimpliSafe works with Alexa, Google Home, Nest Thermostats, and August Smart Lock Pro. You have to get a subscription in order to enjoy these integrations. |
Monitoring
Cove Security
Simplisafe
The monitoring plan of Cove, for example, has three different ways of communicating with you for improved reaction time and notification. InstaTextLiveAssist And if everything else fails, Cove will call you to make sure everything is okay and if they cannot get in touch with you, they will call the authorities.
SimpliSafe works in a similar way. When an alarm is set off, granted you are using the monitoring plan, a SimpliSafe representative will call you to make sure everything is okay. If they cannot get in touch with you on your phone number or your backup number, they will proceed to call the police.
SimpliSafe offers the Video Alarm Verification feature, which allows SimpliSafe representatives to inspect a short cut of video footage from when the alarm has been triggered.
This allows SimpliSafe to determine the reason the alarm has been triggered and quickly respond if needed.
Here is another huge advantage to SimpliSafe security systems compared to Cove. The video cameras sold by both Cove and SimpliSafe are indoor cameras. However, SimpliSafe offers outdoor kits that can be installed on their cameras.
Smart Home: Cove Security System
Monitoring Contract
| | |
| --- | --- |
| Cove Security | Simplisafe |
| Cove home security is reasonably priced, with a monthly fee ranging from $17.99 – $27.99 for monitoring. If you keep Cove's monitoring services for 36 months or more, you do not have to sign a long-term contract, nor do you have to pay any equipment fees or an upfront cost. You have the option to cancel any time before the 36 months are up, but you will have to cover the equipment costs of your security package (up to $500). | SimpliSafe has two modes of operation. Without a subscription, it functions as a local alarm just like cove. With the Standard plan ($14.99) or Interactive plan ($24.99), you also get professional monitoring. The difference is that Interactive gives you access to home automation and the app. |
Warranties
| | |
| --- | --- |
| Cove Security | Simplisafe |
| Cove offers a lifetime warranty for its equipment, but you can only get it with the higher-priced monitoring plan. | SimpliSafe warranties all equipment purchases and replacements for 3 years from the original order date. Simply contact them and if they are unable to resolve the issue, they will send you a replacement along with a prepaid return label to send back the defective equipment. |
Risk-Free Trial Period
| | |
| --- | --- |
| Cove Security | Simplisafe |
| Cove wants its customers to be 100 percent satisfied, so it offers a 60-day risk-free trial on all home security systems to test out its services. If you don't like Cove's home security services, you can send the system back for a full refund. | Simplisafe doesn't provide the same, However, If you're still not satisfied, return your system within 60 days for a full refund. They'll even send you a postage pre-paid return label, making SimpliSafe truly a risk-free purchase. Once they receive your returned system, they'll issue you your full refund. |
\
Cove Equipment
Cove security systems have a variety of equipment and services available. Having more diverse security options allows for more suitable options for a variety of consumers. Offerings are as follows:
Cove Alarm Touch control panel
Voice Assistants
Door Sensors
Motion Sensors
Key Remote
Window Sensors
Glass Break Detector
Smoke Detector
Flood Sensor
Carbon Monoxide Detector
Medical Button (Medical alert system to instantly notify emergency response services)
Cove InstaText
Cove LiveAssist (2-way communication channel between you and Cove)
Indoor cameras
SimpliSafe equipment
SimpliSafe packages, which include various sensors and add-ons to the control center, run anywhere from a couple hundred bucks to over $500 and can include four pieces or 200. You can also build your own system and add sensors à la carte, as you see fit.
SimpliSafe equipment:
Wireless keypad
Base station (with a 24-hour backup battery)
Entry sensor
Motion sensor
Glass break sensor
Water sensor
Freeze sensor (alarm sounds if the temperature in your home falls below 41°)
Keychain remote
Siren
Panic button
Smoke detector
CO detector
SimpliCam
Unlike other home security systems, which can accidentally go off, one of SimpliSafe's "smart" features is a glassbreak sensor that knows the difference between a window breaking and a toddler shattering your favorite Pottery Barn plate.
Also, SimpliSafe's $99 Wi-Fi connected SimpliCam is the company's first foray into the world of video—but we have mixed emotions about it. The camera is fine but it doesn't have the best features we've seen. Still, for the price, it's not a bad deal. Just know you'll need to pay an extra $4.99 per month if you want to do things like download video clips.
In line with SimpliSafe's efforts to become more high-tech, the new SimpliSafe hardware comes with Alexa integration, which allows you to arm your system by speaking to it, or you can check its status on any Amazon Echo device.
Final Words Cove Security Vs Simplisafe
Overall, as of today Cove is the most affordable DIY safety system on the market. Cove as a company's goal is to provide affordable yet high-quality and reliable security solutions offering multiple security features.
In comparison, SimpliSafe security solutions tend to be more costly. SimpliSafe is therefore stronger when it comes to usability of the software and added functionality.
SimpliSafe offers video cameras that can be used indoors and outdoors (something Cove does not currently offer), smart locks, and smart doorbells for video.
If you don't like the idea of browsing through all the products and wondering which one to choose, SimpliSafe offers preset packages.
How to Install a Cove Security and Simplisafe?
Installation Process of Cove Security
Setting up Cove's control panel is easy – here's how to get started:
Unbox your Cove control panel
Choose a level surface for setting your panel
Plug in the panel and secure it's base in place with the socket's screw
Once the panel powers on, select "Get started" and punch in your master code (this is your arming and disarming PIN code)
And you're all set with the control panel
Install Cove Motion Sensors
Cove's motion sensors are wireless and can detect movement up to 45 ft. with a 90-degree range. They are also pet friendly for your furry friends up to 45 lbs, and can also be adjusted accordingly.
Holding your motion sensor, press the button on the side and wait until your control panel states the motion sensor's name
On the control panel, select "Next" to continue
*If you need to adjust your motion sensor for pet sensitivity, now's the time.
How to Adjust your Cove Motion Sensor for Pet Sensitivity
Remove the cover on the back of your motion sensor
Adjust the SENS pen from High to Low sensitivity
Once you've adjusted your motion sensor's sensitivity level, follow these steps to finish installation:
Place the sensor about 6 to 7 feet above the floor in a high traffic area – this can be in a corner or on a wall (Do not face your motion sensor towards a window to prevent false alarms and do not place in an area where the climate is not controlled)
Press firmly in place, and you're done
Install Cove Door/Window Sensors
For Doors
Make sure to add your door sensor to your system before installing by following the instructions on Cove's website
Clean the area of the door you want to add the sensor to
Remove the sensor's adhesive backing
Place the magnet on the door
Place the contact sensor on the molding
Hold both in place for 30 seconds
And you're all set
For Windows
Make sure to add your window sensor to your system before installing by following the instructions on Cove's website
Set the magnet on the window pane that slides or opens
Set the contact sensor on the window frame
Be sure that the semicircles on the magnet and contact sensor are aligned and that they're both less than an inch apart
And you're all set
For Camera
Download the YI app and log in
Plug in your camera's power cable
Wait for the camera to turn on and select the plus sign on your phone's screen
Type in your home Wi-Fi's password
Select "Next" and you'll see a QR code – hold this code in front of the camera and wait for the camera to activate
Once activated, insert a micro SD card for local storage, and you're ready to go
Installation Process of Simplisafe
Installing your SimpliSafe system has three core steps and two optional ones:
Install core devices
The first step in installing your SimpliSafe system is to set up your base station. We recommend installing it in a central location in your home. Watch the video below or refer to this page for additional help.
Next, install your keypad. Pull out the white battery tab and follow the onscreen instructions to set your Master PIN. Watch the video below or refer to this page for additional help.
After you've set your Master PIN, your keypad will be placed into Set Up and Naming mode with a screen that looks like this:
Once you've reached this screen, you're ready to install the rest of your sensors. For each sensor (except cameras) that came with your system:
Take the sensor out of its box.
Remove its battery tab.
Press the test button on the sensor (for help finding this button, please follow the link to that sensor below).
Name the sensor on the Keypad. You can choose from preset names or enter a custom name (naming sensors is optional but recommended).
Install the sensor in your home. For help with this step, refer to the videos below or to your setup guide.
Install other devices
For all sensors other than the base station, initial keypad, and cameras, click the below links for instructions on where and how to install them.
Once you've installed the rest of your sensors, install your cameras. For indoor cameras, refer to this article. For doorbell cameras, refer to this one.
Activate monitoring
Once you've finished the installation, activate monitoring by visiting https://simplisafe.com/activate. You may need the serial number listed on the bottom of your base station.
Add wifi (optional)
Connect your system to WiFi to add an additional layer of security.
Test your system (optional)
Test your sensors and system to ensure you've installed everything correctly.
Home Automation

>>

Home Automation Complete Systems

>>

Security system

>>

Cove Security Vs Simplisafe