Powered by Edge Computing AI technology, KamiBaby offers a wide range of smart features including baby cry detection; advanced microphone and speaker capabilities to record and replay signing or storytelling with amazing quality; humidity and temperature measurement with smart alerts; and a night light and wake up light to help parents shift without startling during a nighttime diaper.
The advanced insights into the sleep cycle and reports on sleep quality help parents monitor habits and development, and an easily understandable app interface enables parents to check the baby and receive notifications of activity.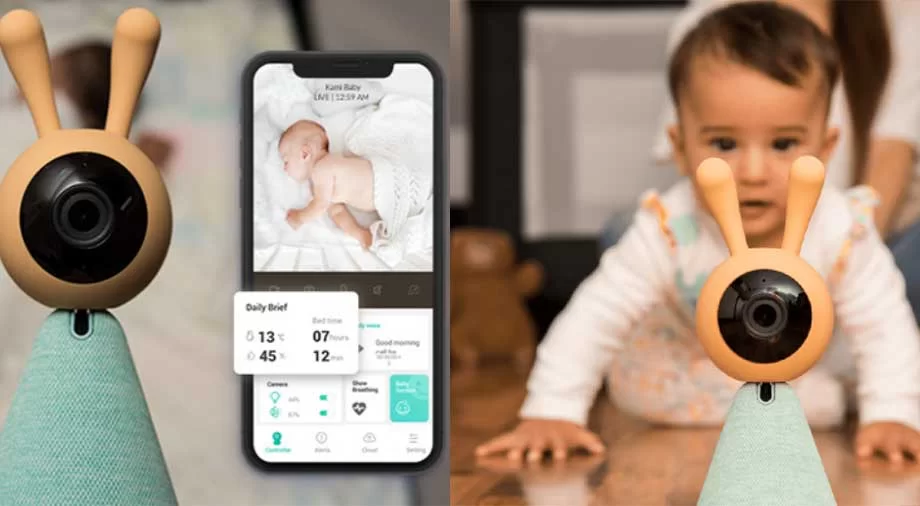 The Baby Diary and Sleep Statistics combine body movement, cry alerts, information on temperature and humidity to share insightful sleep details and sleep quality. By providing safe access to the view of the baby monitor, KamiBaby puts together families to make it easier to share significant moments with loved ones. Smart home device connectivity helps parents to see the baby on Amazon Alexa and Google Assistant screen-based screens.
"KamiBaby is so much more than a console for infants," said Sean Da, CEO of Kami's parent company, YI Technology. To help make parenting a bit simpler in the precious first few years, it's a trustworthy mate and an extra pair of eyes. It's your all-in-one knowledgeable partner for your newborn or toddler.
KamiBaby Features
Baby Cry Detection
Sleep Summary
Smart Album
Livestream Video Sharing
Temperature & Humidity Sensor
Two Way Talk
360degree High Quality Speaker
Built-In Night Light
FHD 1080P Premium Image Quality
Kami Cloud & SD Card Storage
Specifications
Design: 70.6 x 140.7mm; Rabbit ear design
Image sensor: 2MP CMOS
Resolution: 1920 x 1080p HD
Night Vision: 940nm 7 Meters, F2.2
Field Of View: 101° Wide Angle
Advanced Audio and Build-In Light: 360° Speaker; 2700K Warm White LED Light
Storage: Kami Cloud & Local Storage (8-128GB)
AI-based functions
Kami In-App Monitoring and Control
Temperature Monitor
Humidity Monitor
Sleep Cycle Analysis
Movement Analysis
App Operating System: Kami App (iOS & Android)
Connection: Wi-Fi 2.4GHz
Buttons: Light Control, Audio Control, Reset
Power Supply: DC5V/1A
Advanced DIY Included Cable Tubing
Home Automation

>>

Surveillance & Security

>>

Other Cameras

>>

First Artificial Intelligence All-In-One Smart Baby Monitor