Is There a Security Camera That Works Without Wi-Fi?
Yes, there are certain Home Cameras That Don't Need Wi-Fi, some of which we have tried ourselves.
How The Cameras Work Without Wi-Fi?
This might be accomplished by enrolling them in a 3G or 4G LTE mobile data plan. They can also save videos directly to a digital video recorder. Aside from that, some cameras are small, wireless, and can save footage to their internal memory.
Types of Cameras That Don't Need Wi-Fi
To be more specific, the cameras listed below do not require Wi-Fi.
CCTV
CCTV cameras, or closed-circuit television cameras, are mostly employed for monitoring by corporations and law enforcement; they are not typically utilized for home protection. Guards examine CCTV footage on many monitors rather than an app, and storage is on a DVR or an NVR, a network video recorder for digital systems. CCTV cameras include analog and IP cameras, as well as HD-over-coax cameras.
Analog
Analog cameras transmit video from the camera to a DVR, often via coaxial cable.
HD-over-coax
Uncompressed footage passes from cameras to recorders through coaxial cable in HD-over-coax cameras. Although the footage is high-resolution, very few cameras use coaxial connections.
IP
IP cameras are far more expensive than standard home security cameras, they are commonly referred to as surveillance cameras.
What cameras can work without Wi-Fi?
Wi-Fi vs. No-Wi-Fi Cameras
So, what are the advantages and disadvantages of using cameras that do and don't work with Wi-Fi? We've broken it down below.
Wi-Fi Cameras Pros and Cons
| | |
| --- | --- |
| Pros | Cons |
| You won't have to pay for any new data plans because you presumably already have Wi-Fi in your house. | The more internet of things (IoT) devices you add to your network, the more bandwidth they consume, causing your internet to slow down. |
| Through your smartphone app, you'll be able to view what's going on at home. | Anyone who has ever watched TV on a Chromecast knows that Wi-Fi isn't always reliable (unless you use a mesh network like Nest Wi-Fi). Depending on the quality of your network, relying entirely on Wi-Fi may result in occasional loss of connection. |
| Most cameras additionally include remote control, including arming and disarming, optical zooming, and two-way voice communication. | As we've seen with Ring cameras3, Wi-Fi cameras may be hacked, especially if your network and mobile app aren't password-protected. |
No-Wi-Fi Cameras Pros and Cons
| | |
| --- | --- |
| Pros | Cons |
| Although cellular data may be hacked, it is far safer than Wi-Fi, even secure Wi-Fi networks4. | They may require a data plan. |
| If you have a data plan, you won't lose out on the key features of smart home security, such as remote control, notifications, and live streaming. | Many CCTV cameras are huge, especially if massive DVRs are required. |
So Here Are the Explanation of Home Camera That Doesn't Need Wi-Fi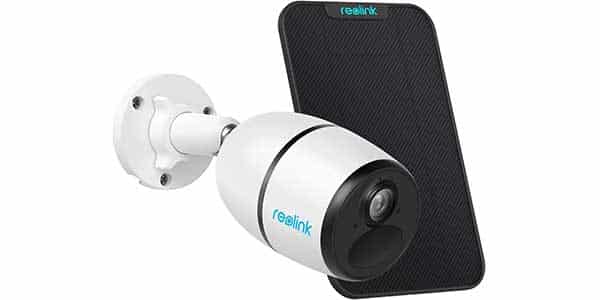 This REOLINK type is said to be the best fit for security cameras.
So you may be wondering,
"What makes it such a good choice?"
First and foremost, it is exactly what you are searching for.
It's a mobile security camera. As a result, no WiFi connection is required.
In fact, it cannot connect to any of them.
Features
Explanation
Local storage
When motion is detected, the camera begins to capture a video. The data will then be saved on the SD card, which may be expanded to 128GB.
Network connectivity
The Reolink Go+ can only connect to 3G/4G LTE networks. As a result, you cannot connect this to Wi-Fi or an Ethernet connection.
Video quality and viewing angle
Its camera has a resolution of 1080p HD. It also has a 110° broad viewing angle, which gives more coverage.
Affordability
At this moment, you can get this at $229.99 on Amazon. So it's the 2nd most expensive item on this list.

Battery-life
Because it features a solar panel, it recharges completely every evening. As a result, you won't have to worry about dead batteries.
Installation
The Reolink Go+ is 100% wireless. This is why it's easy to set up.

First, put the battery and SD card inside the camera. Mount it on the location you want.

Then scan the QR code with the Reolink app. And there you go.

Motion detection
Its camera detects movement using an infrared motion sensor. Then it will record it and notify you.
Night vision

This Reolink camera has both black and white and color night vision capabilities. You can also see up to 33 feet (10 cm).
Pros
Cons
Local data storage
Costly to purchase.
Simple to set up.
Can't record videos 24/7.
Completely wireless.
Doesn't support other third-party apps.
Solar-powered.
Must purchase a SIM card and data plan from a supported service provider (e.g., T-Mobile).
Viewing from a distance.
–
There's no need for WiFi.
–
Communication is two-way.
–
Multiple Reolink cameras can be linked.
–
You Might Want To Check This: Best Security Camera without Subscription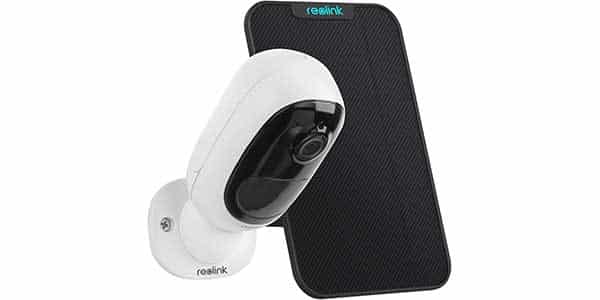 This is from the same manufacturer as the last one.
However, it is more 'budget-friendly.'
Features
Explanation
Local storage
It also comes with a micro SD card. It may also be increased up to 128GB.
Network connectivity
Argus 2+, unlike REOLINK Go+, connects over WiFi. As a result, you may connect it to an existing network.
Video quality and viewing angle
This camera offers a 1080p HD resolution and a 130° viewing angle.
Affordability
This is the second cheapest item on the list in terms of price. So you'd receive all of these benefits at a reasonable price.
Battery-life
According to Amazon evaluations, the Reolink Argus 2+ can last for a month on a single charge.
Installation
The Reolink app's instructions are stated to be simple to follow. As a result, it normally just takes approximately 5 minutes to set everything up.
Motion detection
The Argus 2+ records videos as soon as it detects activity. And it also sends alerts and alarms to notify the user.
Night vision

Like Go+, this also has infrared night vision. So you'll see clear images both day and night.
Pros
Cons
Local data storage
Playback issues.
Simple to set up.
Doesn't allow optical zoom.
Solar-powered.
Can't tolerate cold climates well.
Completely wireless.
–
Battery life is extended.
–
App is simple to use.
–
Communication is two-way.
–
You Might Want To Check This: What is the Best Wireless Battery Operated Outdoor Security Camera?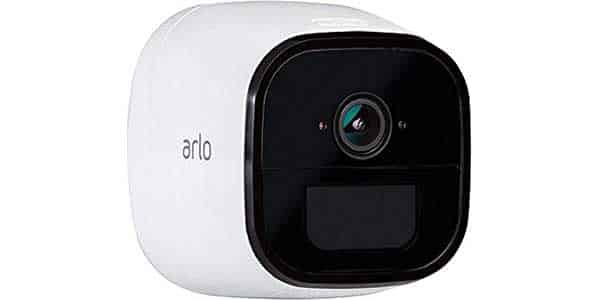 Are you looking for a camera with a small footprint?
If yes, you might be interested in this item.
In addition to Reolink, Arlo provides a cellular security camera.
It's also entirely wireless. Furthermore, it is only compatible with 3G or 4G LTE mobile data subscriptions.
Features
Explanation
Local storage
The Arlo Go can save videos both in local storage and Cloud. But the micro SD card can only be expanded up to 32GB.
Network connectivity
Again, this camera is only compatible with cellular plans. As with the Reolink Go+, this will not connect to Wi-Fi.
Video quality and viewing angle
It records videos in 1280 x 720p resolution. And it also has an 8x digital zoom feature.
Affordability
This is now priced at $429.99 on Arlo's official website. As a result, this product is the most costly on the list.
Battery-life
The battery life is expected to be 2 to 3 months.
Installation
The Arlo Go is 100% wireless too. So you only need to mount the camera using the hardware included in the package.
Motion detection
This security camera can detect activities up to 23 ft (7 m).
Night vision

According to the Arlo website, this device can illuminate areas up to 25 ft. (7.62 m).
Pros
Cons
Local storage.
Pricey.
Easy to install.
Sensors that are extremely sensitive.
100% wireless.
–
Solar-powered.
–
Long battery life.
–
Two-way communication.
–
Alexa and Google Assistant are compatible
–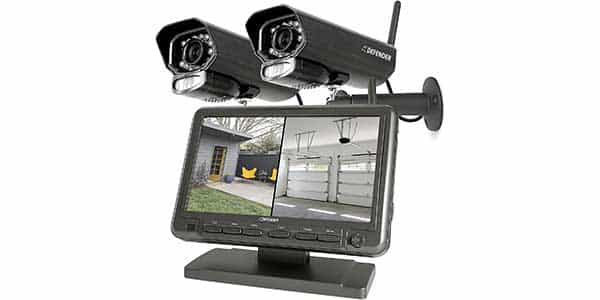 If you prefer a less expensive version of the Reolink Go+ and Arlo Go…
Take a look at this one.
It's known as the Defender PHOENIXM2 security camera. It also does not require a WiFi connection.
It also has two cameras and an LCD display panel.
Features
Explanation
Local storage
It has a micro SD card slot for storing videos. Which can be expanded up to 32GB.
Network connectivity
This Divine Eagle security camera does not work with Wi-Fi. Another disadvantage is that you will not receive real-time warnings.

Only after connecting the camera to a phone or PC can you see the recorded footage.

Video quality and viewing angle
It offers a full 1080p HD resolution with a 90° viewing angle.

Affordability
This is sold on Amazon – making it the most budget-friendly on this list.
Battery-life
It should be plugged into an electrical outlet too. So it doesn't depend on battery power.
Installation
This is also simple to set up. Because it simply need a power source to work.
Motion detection
It also contains a motion sensor camera that records movies when any activity is detected.
Night vision

When it comes to clarity in dim areas, the recorded clips can only be viewed clearly if there's a light from the start of the video.
Pros
Cons
Compact.
Low night vision.
Affordable.
Doesn't support live streaming.
Local storage.
Doesn't have two-way communication.
Compatible with Mac and Windows.
–
Home Automation

>>

Surveillance & Security

>>

Smart Indoor Cameras

>>

Home Camera That Doesn't Need Wi-Fi