Smart lights are a well-liked feature of home automation that let you manage your lighting using voice commands or a smartphone app. With a lighting effect known as strobing, lights are rapidly turned on and off in a rhythmic manner. You can easily create a strobing effect with a few easy steps if you have smart lights that work with Amazon Alexa.
In this guide I am going to tell you how you can make smart lights strobe effect by using simple methods:
What Does the Term "Strobe" Mean?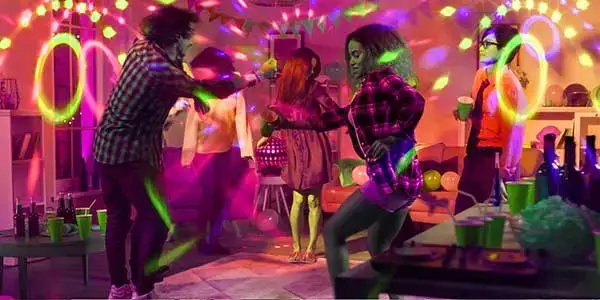 You understand what strobe means if you've ever attended a party with strobe lights.
It's a quick-flashing light that comes on and goes off.
Strobe lighting is a wonderful technique to increase visual appeal at your party when used in a controlled setting. The speed of the light produces a distinctive experience that grabs people's attention.
Strobe lighting is a fantastic option if you're searching for a fun method to entertain.
Ensure you have Alexa Compatible Smart Light for Strobing effect
You'll need an Alexa-compatible smart lighting system if you want Alexa to sync the lights to the beat of the music. To make the lights dance to your music, you must connect Alexa to the smart light application.
Let's go on to discussing some of the most commonly used lights for this purpose once we have a basic understanding of how things function.
Listed below are a few options for Strobing effect:
Philips Hue Lights: Philips hue is one of the most common smart home lighting systems compatible with Alexa. You can connect up to 50 accessories, use voice control, and select from a variety of sceneries, especially with a color bridge.
Lutron Caseta: Provides a simple smart lighting system that works with Alexa and can flash in time with music.
Lifx LED light strip: Known for its sturdiness. It offers an Alexa-compatible LED strip that can be operated by voice commands.
Light Rhapsody: Offers Bluetooth-enabled light strings for use with echo devices. quite adaptable to match various settings, including a rainbow wave.
LED bulbs from Lifx: Easily integrated with other smart home systems
Sengled: Smart LED from Sengled with Motion Sensor It offers a reasonable entry point into smart home lighting systems and has good features.
These home lighting systems are amazing and have the ability to "dance to music." The list is lengthy, though, and there are many more such lighting systems. Check your lighting system's features carefully.
Once you checked that you have compatible Alexa led lights then the next step is to setup and connect Alexa to a smart light to turn on strobing effect.
How to Make Smart Lights Strobe Alexa
Set up the smart lights
When lights are "smart," this typically implies that they have a specific app that offers a variety of control options, including, of course, the ability to flash lights to music.
Open the app store, download the app, and connect your smart lights to Wi-Fi to connect your lighting system to Alexa.
When you're ready, check the options for the lights dance feature.
Connect Your Lights to Alexa
To add your light to Alexa, open your Alexa app > select devices > at the top, select the "+" icon to add a new accessory > choose Light, and select your smart light from the available list.
Make sure your smart lights are linked to Wi-Fi by scrolling down to discover them.
Once the device has been chosen, Alexa will guide you through the setup process with steps that are specific to your particular smart lighting system.
Next:
Make the Lights Flash to Music
Once connecting everything, you may set the lights to flash to music. Use the dance to music option in the smart-light app to check if your lights are set up and configured for Alexa properly.
Depending on your smart lighting system, this feature may have a different name. The entertainment area, music mode, flash to music, or customized experience are a few examples. Hue Disco is the name of a specific Philips Hue app IOS, Android.. If you have trouble locating the feature, look online for instructions on how to locate it in your smart lighting app.
After turning on the flash to music feature, you can ask Alexa to play a song by saying, "Alexa, play (song) by (artist)," and watch as your lights sync up with the beat. Below is a list of all the Alexa Spotify commands available to Spotify subscribers. All that's left to do is relax and take in how your favorite music sounds and looks.
How Do You Sync Up Lights with Music?
Sync Lights to The Music: The perfect alignment occurs when the mode and the song are combined. For instance, if you're throwing a party, you should select the disco style, and you can utilize the chill mode for music that is more calming. Additionally, there is a "adaptive mode" that enables the lights to automatically synchronize with the music. It's one of the best options and it works like magic.
Sync Color to the Music: You must explore the Mood Theme options and even design your own music-flash mode if you want color synchronization. Your smart lights allow you to select any hue, and you may create your own modes for later use. Choose a good color or a few colors and instruct your lights to flicker depending on the music and lighting style once more.
After that, you may tell Alexa which music to play and which preset light mode to employ.
So here is how to sync it:
To sync your lights to music, you first set them up and connect to the hue bridge, add the hue bridge to Alexa, and sync the lights to music through Hue Disco.
Set Up the Hue Bridge and Lights
The hue bridge, which acts as the system's brain, must be connected to your main network using the included Ethernet wire. Follow these instructions to set it up;
Connect the Hue Bridge to a functioning power outlet.
You should join the Ethernet cable to your main router.
Turn on the color bridge. The power, network, and internet connection lights are the three lights on the hue bridge. When it's properly connected to your network, they should all flash. If your mobile device has a VPN, turn it off.
Next, login using the Hue app on your smartphone.
Get your phone's Hue app open. You should have both your phone and your bridge connected to the same Wi-Fi network. The hue app checks your network for bridges. Click the "Set Up" button when you find it.
Press the large center button now (link button). The color bridge is then connected to by your app. Go on to the subsequent steps and select "Done" if updates are available.
Complete the configuration by adding lights to the Hue app. Build a space for entertaining and enlarge it with lighting or rooms.
Connect Alexa to the Hue Bridge and Lights
Here are the steps to take; adding your Hue Bridge to Alexa shouldn't be difficult;
Register after downloading the Amazon Alexa app from your local store.
Open the Amazon Alexa app.
Choose Skills by clicking the menu button in the top left.
Search "Philips Hue" on the search bar. Once the Hue skill appears, click it to proceed.
Choose "Enable" in the following window.
The next step is to be brought to your Hue account to log in. To sign in, enter your credentials.
The next pop-up tab is "Explore Devices," so click there. Wait as Alexa finds your Hue lights and adds them to the home screen. Tap the "back arrow" to return to the home screen after that.
At this point, Alexa voice commands can successfully operate the connected lights. To experience the enchantment, ask Alexa to switch on all the lights.
Sync the Hue Lights to Music using Hue Disco
We only need to turn on the music sync feature to be at home and dry after setting the lights and connecting Alexa to them. We'll utilize the Hue Disco app from Philips, which is a third-party app and is available in the iOS and Google Play stores.
The app's setup is simple, and it provides you complete control over the light effects. Experiment around with the light settings to change the sensitivity and frequency to create the scene you like. Once everything is ready, sit back, listen to some music through Alexa, and take in the appearance and feel of the effect.
Other Methods
Create an IFTTT Recipe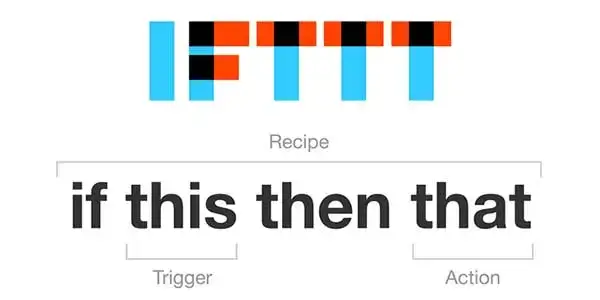 IFTTT is an easy way to make a rule that will automatically carry out an activity in response to a particular event.
The first step is to create a simple IFTTT account.
IFTTT.com offers a free account creation service.
This service is not limited to sending automated emails; you may use it for other things as well.
It can also be used to activate your LED lights. You could use IFTTT to make the lights flash or change colors in addition to using it to send emails.
Create a recipe that activates when someone says "Strobe" to your Alexa or Google Home device in order to have the lights flash.
Frequently Asked Questions:
What kind of smart lights are compatible with Alexa strobing?
Most smart lights that are compatible with Alexa can be set up to strobe. Some popular brands include Philips Hue, LIFX, and Sengled.
How do I set up a strobe effect with Alexa?
You can set up a strobe effect with Alexa by creating a routine in the Alexa app. First, go to the Routines section of the app and click "Create Routine." Then, select "When This Happens" and choose either a voice command or a specific time. Next, select "Add Action" and choose "Smart Home" from the options. Finally, select your smart lights and set the brightness and color to your desired strobing effect.
Can I control the strobing effect with my voice?
Yes, you can control the strobing effect with your voice by creating a routine that is triggered by a specific voice command. For example, you could say "Alexa, start strobing" to activate the effect.
How do I turn off the strobing effect?
You can stop the strobing effect by either giving a voice command to start a procedure that returns the lights to their regular state or by manually turning off the lights using the Alexa app.
Are there any safety concerns with using a strobe effect in my home?
Yes, using a strobe effect in your home can be dangerous in some ways. Those who are sensitive to flashing lights or have a history of epilepsy may experience seizures as a result of strobing lights. Furthermore, continuous exposure to strobe lights can result in headaches or eye strain. Strobing effects should be used sparingly and away from anyone who could be sensitive to flashing lights.
Home Automation

>>

Brands

>>

Amazon

>>

How to Make Smart Lights Strobe Alexa