These are the best intelligent home security system particularly for UK, however other systems are in active in the market which could be opt, but to get robust system to ensure 24/7 safety and security of your home from intruder and other incident then highly suggested to choose from them as listed below.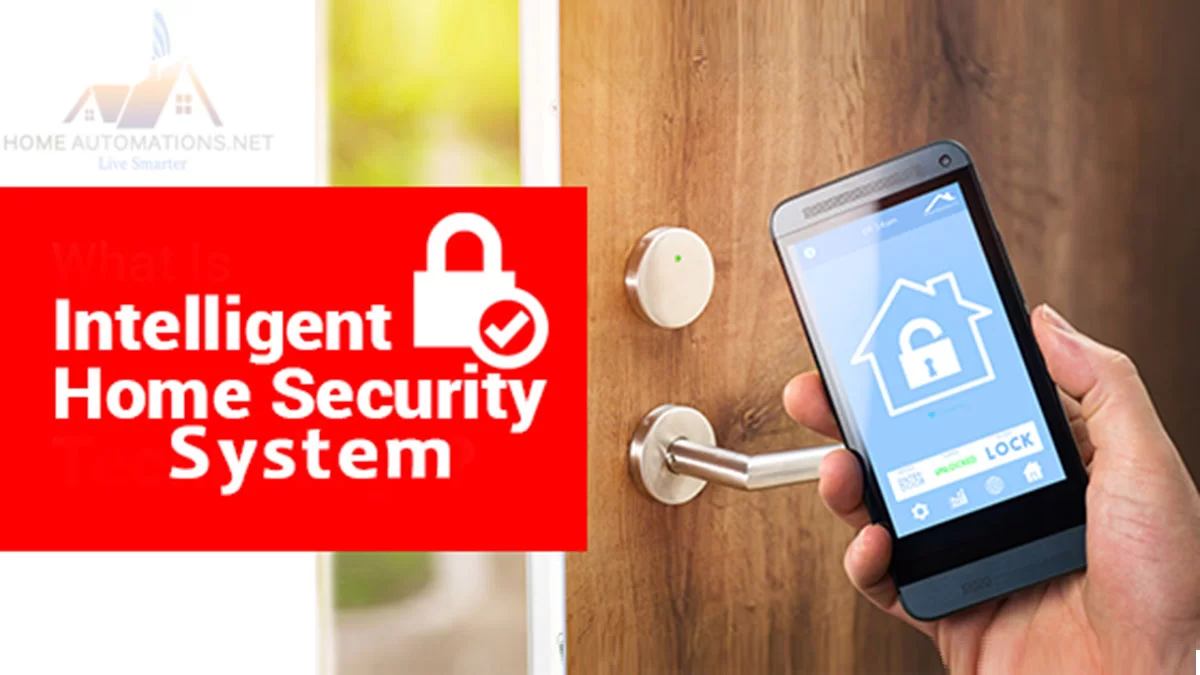 1.    SimpliSafe Security System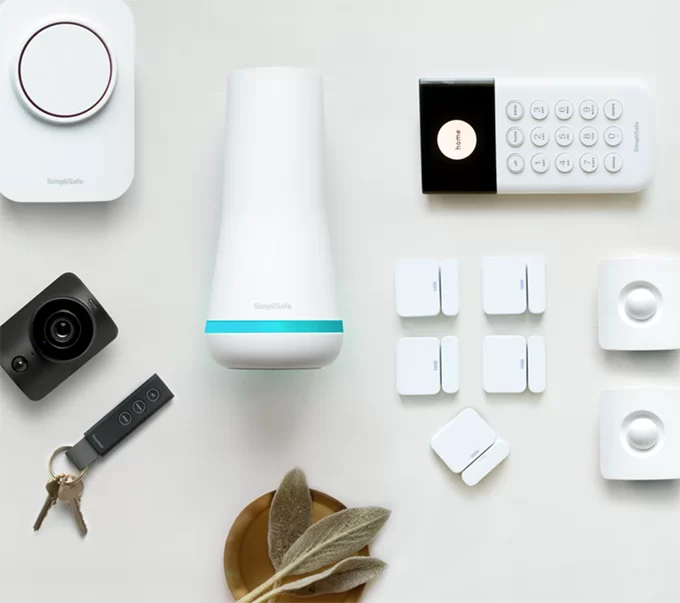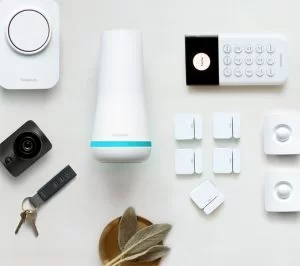 Full-home protection for large homes. Multiple motion sensors and an array of entry sensors secure your home. And a 105dB extra siren to scare intruders away.
Available in six differently priced kits (from Starter to Build My System), this commendable app-connected wireless home security system provides full protection on many fronts. Depending on what package you choose, it's capable of covering a multitude of emergency situations, including smoke, flooding, freezing and breaking glass detection.
The SimpliCam, meanwhile, provides a 120˚ field of view, though its resolution is just 720p. It does however feature motion detection and night vision.
If you're in the market for a comprehensive wireless home security system that can be easily tailored to your needs, then put this one near the top of your shopping list.
Package Include:
1X Base station
5x Entry sensors
1x Key Fob
2x Motion Sensors
1x SimpliCam
1x 105dB Siren
1x Keypad
Price:
2.    Yale Smart Home Alarm and CCTV Security System – Kit 3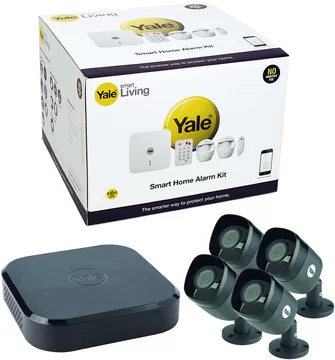 The Yale Smart Home Alarm and wired CCTV Security System kit is a home system built with you in mind, allowing you to arm and disarm your system and view images of inside your home via a PIR Image Camera via your Smartphone or from keypad.
The Smart Home Alarm range connects to other Yale security products such as CCTV and Home View Cameras. It can also connect to your Yale Smart Door Lock when the appropriate module is fitted. Control all your devices in one place with the Yale Home App.
1TB hard drive storage with option to record what you want from Led night vision infrared cameras.
No monthly fee at all, only self-monitoring, Yale's Smart Home Alarms come with wireless components already linked to the Smart Hub, which makes installing your alarm quick and easy.
Add up to 20 accessories to tailor the system to your home. Up to 6 out of 20 can be Smart accessories (PIR Image Camera, PIR Video Camera & Power Switch).
You can either opt for kit-1 and Kit-2 which offers good package for small homes.
Package includes:
1 x Smart Hub
2 x PIR Motion Detector.
Pet Friendly PIR Motion Detector.
1x Door/ Window Contact.
1x Key Pad
1x Smoke Detector.
4 x Motion detection bullet cameras
1 x Hybrid DVR
1 x Outdoor siren box
Price:
For USA Audience 
Yale Assure Lock SL, Wi-Fi and Bluetooth Deadbolt – Works with Amazon Alexa, Google Assistant, HomeKit, Airbnb
3.    SWANN Smart Security System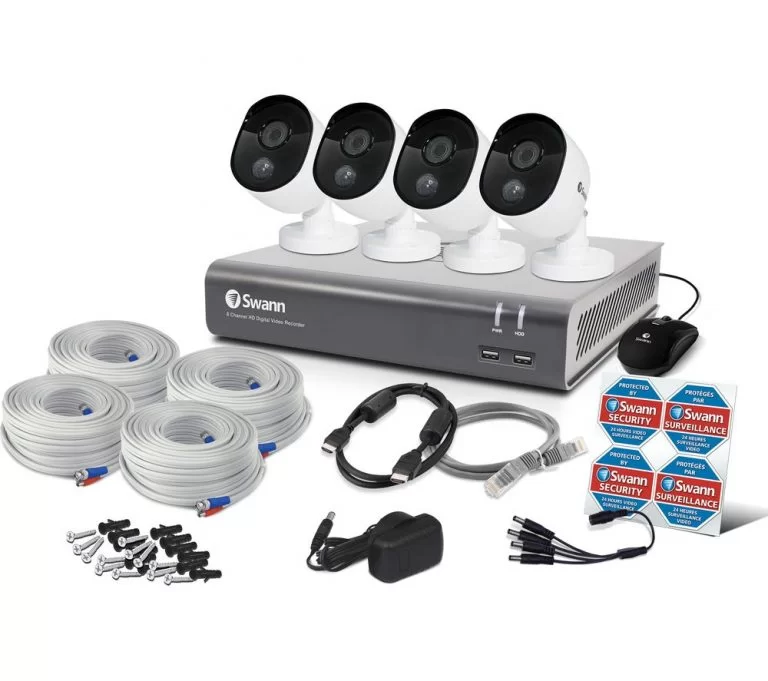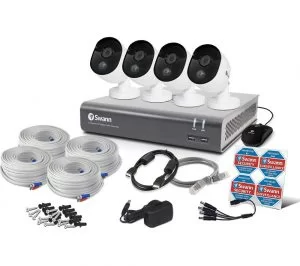 Secure your home and keep an eye on everything that happens around your home or business with the Swann 8-Channel Full HD 1080p Smart Security System.
With Google Assistant compatibility, it's easy to stay one step ahead. Sync your devices to your Google Account and access your cameras using only your voice. It's a quicker way of navigating to the camera you want to see, requiring no more than a simple "Ok Google, show me the front door.
Other features are Google Assistant and Chromecast compatibility let you stream to your TV, set & forget keeps your security recordings for a year, Heat and motion detectors help keep your home safe and get security alerts direct to your smartphone.
Package Include:
Swann DVR 4575 1 TB 8 Channel DVR
Swann PRO-1080MSB 1080p Cameras x 4
BNC Cables 60ft / 18m x 4
Ethernet Cable
HDMI Cable
Power Adapter & Splitter
Mouse
Mounting Screws & Plugs
Quick Start Guide
Theft Deterrent Stickers
Price:
Cheap but reliable Cameras for Security 
4.    Somfy Home Alarm – Smart Alarm System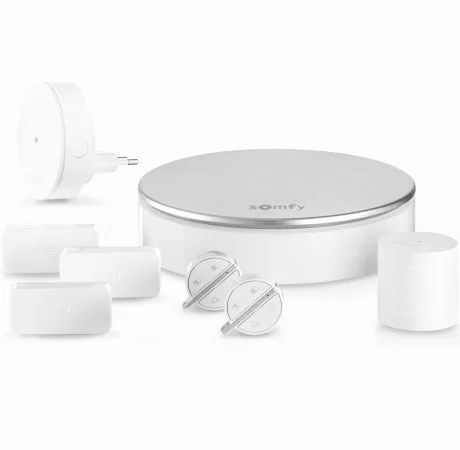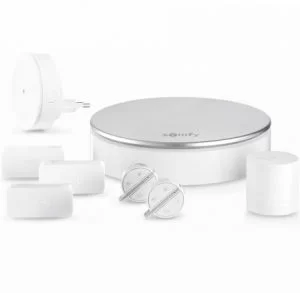 The Somfy Home Alarm is only wireless alarm system that chases intruders away before they've even entered the premises.
Compatible with Amazon Alexa – Works With Nest – IFTTT.
This comprehensive smart alarm system, you can protect every nook and cranny in your house, the motion detector and the three door and window sensors that come as standard immediately send a push message to your smartphone if there is a burglary. A loud siren goes off at the same time.
The IntelliTAG is the only door and window sensor that warns you if there is an attempted break-in BEFORE the intruders break in. In the process, it can recognize the difference between a ball bumping the door and the door being forced open.
Features also include Push messages: tell you about suspicious activities immediately via your smartphone, installed and active within 10 minutes.
Package include:
1x Link
1x Indoor siren
1x Motion detector
3x Intellitag
2x keyfob
You can add camera and other accessories for larger homes.
Price:
5.    ARLO 3 Home Security Camera Kit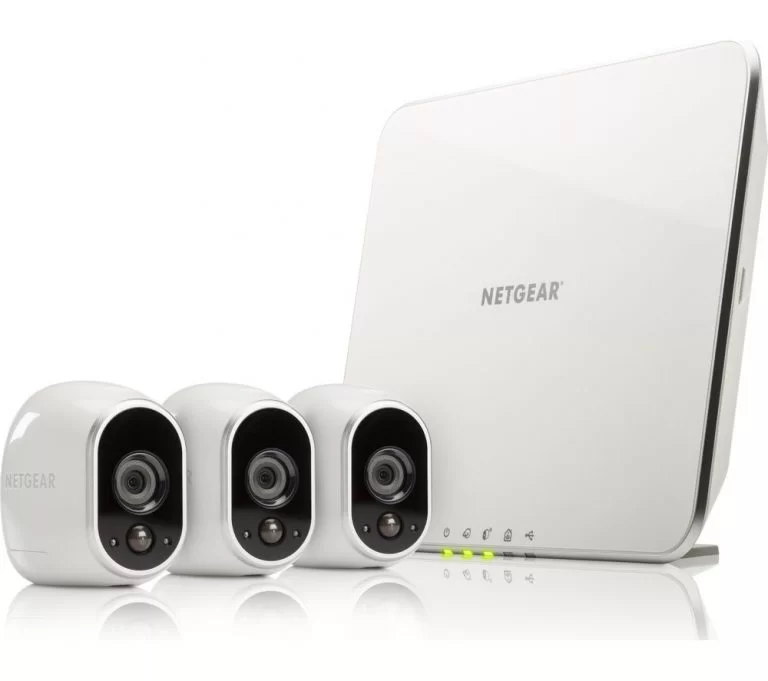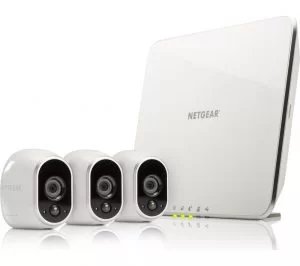 The Arlo 3 Kit gives you an easy way to keep an eye on your home or property, even if you aren't there.
It's wireless, so you can connect the base station to your WiFi router, sync the cameras, open up the free Arlo app and start monitoring on your phone, tablet or computer.
The Arlo 3 offers night vision so you can view your property day or night.
Made to be weatherproof, you can install the cameras inside or outdoors confident that they'll perform, giving you peace of mind. Running on batteries that last up to six months, the cameras don't need to be connected to a mains power outlet.
Your Arlo 3 records in 720p HD, so you'll always have a clear view over your rooms for easier footage reviewing.
You'll get a personal cloud storage space with your Arlo kit including seven days of free recording, allowing you to back up recordings so you can view them at any time. This is particularly useful in the event of a claim or establishing how something happened.
Package Include:
Cameras with night vision x 3
Smart Home Base Station with power adapter
Ethernet cable
Magnetic camera mounts x 3
Mounting screws x 3
Lithium CR 123 photo batteries x 12
Quick start guide
Window decal
Price:
Other System: Honeywell Home Security Systems Do It Yourself
6.    Ismartalarm Home Video Bundle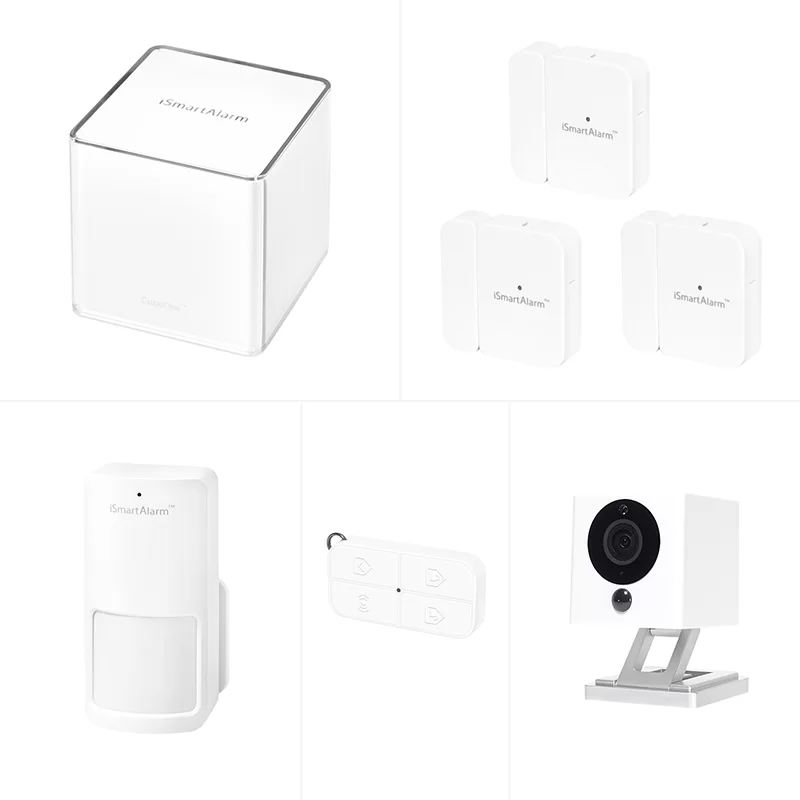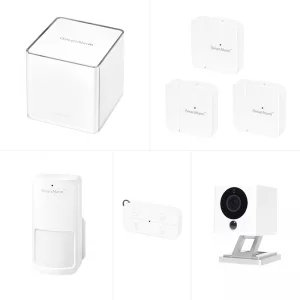 The Smart Home Video Bundle is a perfectly sized, convenient, and effective home security system for monitoring and managing a home and granting users control over devices in their home.
Contact Sensors for door and window security, a Motion Sensor for large spaces, and a Remote Tag for easy control from your keychain can be all be quickly set up in less than ten minutes.
iSmartAlarm is the leader in DIY smart home security, with no monthly fees and no contracts.  Using free award-winning iPhone and Android iSmartAlarm apps, users can arm and disarm their security system at any time, from anywhere, in real-time.
The system is accessible via Amazon Alexa Commands through IFTTT and expandable with all iSmartAlarm devices, sensors, and cameras
Camera has video storage via from free Cloud Recording – Up to 30 ten second clips and (up to 32 GB with MicroSD card), Instant Access via iPhone or Android Device. Plus 2-way audio.
Package include:
1x CubeOne (with 110 dB siren built-in)
1x Spot HD smart home video camera
3x Contact Sensors
1x Motion Sensor
1x Remote Tag
1x iSmartAlarm window decals
Price:
Home Automation

>>

Home Automation Complete Systems

>>

Security system

>>

Intelligent Home Security System