In their own viewpoint, all these alarm systems are best, based on the preferences and specifications, in order to make a smarter judgment on what alarm system suits you best to have optimum security, here is a full overview of Nest vs Ring Vs simplisafe.
Nest is an advanced high-tech alarm device, efficient and very sensitive but too costly, that can interface with all nest items.
Ring IS very similar to Nest but supports amazon products, especially in camera surveillance and video doorbell. overall this system is very capable and economical.
SimpliSafe is a traditional alarm system, in the market for more than a decade, professional monitoring is the only solution for live feedback, otherwise, you have limited options, however, in terms of equipment cost, it may cost less but wouldn't help you in the future in case you want other devices to be integrated and monitor from one channel.
Complete Comparison between Nest Vs Ring Vs Simplisafe
Price and Contract
Product Comparison
Nest

Ring
SimpliSafe

Base equipment cost
$399.00
$199.00
$199.00
Base equipment
Nest Guard
Nest Detector 2
Nest Tags 1 Monitoring Accessories
Base Station Keypad Contact Sensor 1 Motion Sensor 1 Range Detector 1
Base Station Keypad Entry Sensor 1 Motion Sensor 1 Key fob 1
Professional monitoring starts at
$19/mo.
$16.62/ 2 years/contract
$10/mo.
$100/years
$14.99/mo.
Trial period
30 days
30 days
60 days
Contract
Optional
Optional
Optional
Features & Technology
Installation
DIY
DIY
DIY
Camera Options
Indoor + Outdoor
Indoor + Outdoor
Indoor
Home Automation
Yes
Yes
Yes
24/7 Monitoring
Yes
Yes
Yes
Mobile app access
Available
Available
With interactive monitoring plan
Smart home compatibility
Yes but limited to Nest products Google Home For Complete Features
Ring, Amazon, Yale Locks, GE & Leviton Outlets. To Know more Third party Devices. Click Here
Simplisafe Nest (thermostat) August (smart door lock) Amazon Alexa Google Home
Detail Features
Rating
| | | | |
| --- | --- | --- | --- |
| Value | 7.8 | 8.3 | 9.5 |
| Equipment | 8.2 | 8.4 | 9.2 |
| Features & Technology | 8.4 | 8.2 | 8.7 |
| Ease Of Use | 8.0 | 7.9 | 9.7 |
| SecureScore | 7.9 | 8.2 | 9.3 |
Customer Rating
| | | | |
| --- | --- | --- | --- |
| Online Help Center | ✓ | ✓ | ✓ |
| Phone | ✓ | ✓ | ✓ |
| Live Chat | ✓ | x | x |
| Twitter | ✓ | x | x |
| Email | ✓ | x | ✓ |
| Amazon Rating | N/A | 4.4 | 3.5 |
| Google Rating | 4.3 | 3.6 | 3 |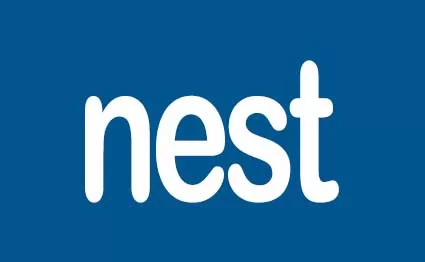 Nest
| | |
| --- | --- |
| PROS | CONS |
| Extensive range of devices | High Upfront Equipment Fees |
| Integration with Third-Party Devices | Limited Base Kit Package |
| Facial Recognition (Smart Technology) | Nest Aware Priced on a Per-Camera Basis |
| No needed contracts | Imprecise New Technology |
| Installation of Simple Do-It-Yourself | Staggering Product Selection |
| Professional Installation Service Available | |
| Centralized App Control | |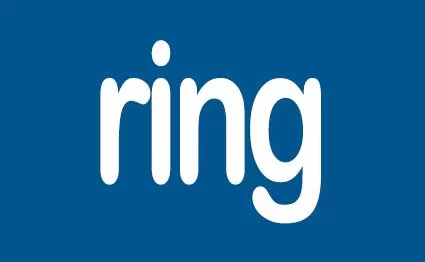 Ring
| | |
| --- | --- |
| PROS | CONS |
| Monitoring and video plan for just $10 a month | Door sensor relatively bulky |
| 24/7 customer service | Limited selection of devices |
| Wide variety of devices | No video monitoring |
| Easy to install | Monitoring center can't see video or photos from an alarm |
| User friendly | |
| Affordable pricing | |
Simplisafe
| | |
| --- | --- |
| PROS | CONS |
| Easy installation | $25 plan needed for remote features |
| 3-year warranty | Limited home automation capability |
| Secret-alert feature | No outdoor cameras |
| Large selection of sensors | |
| Continues to operate during Wi-Fi or power outages | Pricey video storage fees |
| Affordable pricing | |
Similarities between Nest Vs Ring Vs Simplisafe
If you didn't want to pay subscription payments, you could monitor each device by its respective application on your own.
You can install all these systems by yourself, it will save money. (Granted, SimpliSafe offered u a professional installation option for $79).
None of the companies we evaluated required us to sign a long-term contract. Instead, they offered us flexible, month-to-month options.
Differences between Ring vs. Nest vs. SimpliSafe
The SimpliSafe app had much better ratings than the Nest app and the Ring— Always Home app.
Whether we were talking about professional monitoring fees or equipment costs, these companies had very different pricing structures. Overall, Ring Alarm was the most affordable option.
Home Security
Nest: Google has taken over Nest, making it one of the biggest players in the surveillance room for smart homes. With optimized security and Google Home applications, it provides a full experience. With Brinks Home Surveillance, clients can even get competent monitoring for the Nest Safe system. For individuals looking for a full kit, this choice is better.
Ring: Ring still has a lot going for it, such as affordable prices and a range of smart home compatibility options, but it's all too early for us to determine how good it performs for consumers on the home protection system scene.
SimpliSafe: Established in 2006, with no long-term contracts, SimpliSafe was the first home protection company to sell professional monitoring plans. In the United States, SimpliSafe currently covers over three million persons. In the United Kingdom, SimpliSafe began selling its security products in 2019.
Google vs. Amazon
The Google ecosystem, like Nest Safe, already provides more versatility for third-party application integration. While Ring Alarm and Simplisafe does not operate for as many smart devices as Nest, the functionality is available for the app.
However simiplisafe own Products and Amazon compatible products does makes a lot of different and a better choice than Ring Alarm.
If you want to eventually add more products to your smart home, it's easier to do so with Google Nest's system than with Amazon's Ring system and Simiplisafe at this time.
How to Choose the Best System For your Home?
Nest: Google Nest Secure can top your list if you're searching for a versatile, DIY alarm device for a small to midsize house that plays nice with your home automation. It stands out among DIY protection systems due to its flexible incorporation with third-party products such as smart lighting and a wide range with compatible Nest applications.
But be prepared for the higher equipment costs that come with the luxury of all those technological bells and whistles.
Ring (Cheapest System with Outdoor Camera): It's inexpensive, it's easy, and it works well. To compete with easily customized solutions from brands such as Nest and SimpliSafe, Ring needs to bring more products into the mix, but Ring's Alexa integration and limited but increasing variety of hardware options make it a good DIY home protection device at the entry-level. If you want easy DIY home protection at a great price, consider it.
However if you have already ring devices at your home then ring would be your first choice to make sure all devices integrate effectively.
In terms of surveillance and wants to add camera monitoring in future then ring has one of the highest quality AL intelligence after Nest, thanks to ring for adding Indoor drone camera which provide them an extra point and make them a unique system.
Simplisafe (Best Overall System of 2020): A simple, low-cost, do-it-yourself home security system is SimpliSafe. Its discreet equipment is suitable for tiny living spaces, but if you need to secure a vast volume of land, it may fall short.
The inexpensive facilities and no-contract expert surveillance of SimpliSafe are hard to beat for those looking to improve home protection on a budget.
Final Verdict:
Google Nest Secure
Long-term contract: $19.00 a month for three year is a pretty much affordable for high tech system.
Best Android app: The Nest app had a 3.8 star rating on Android, which was .1 higher than SimpliSafe and .5 higher than Ring.
Customer support via live chat and Twitter: Nest ahead of customer services as compare to Ring and simplisafe.
Ring
Most affordable professional monitoring: 24/7 professional monitoring only costed $10 a month with Ring, while it costed $24.99 a month with SimpliSafe and $29 a month with Nest Secure.
Affordable Equipment: you can get 10 piece kit for almost at $239 which is equivalent to $399 excluding outdoor and indoor cameras. So if you want to have a full surveillance system with cameras added then ring is pretty much economical than nest with same technology and support system.
In terms of simplisafe you can only get indoor camera and limited integration, therefore in terms of equipment cost simplisafe is economical but limited options.
60 days of cloud storage: Ring give twice as much cloud storage as SimpliSafe and Nest for as low as $3.
Ring Drone camera for extra security and surveillance.
Simplisafe
Best iPhone app: The SimpliSafe app had a 4.6 rating from iPhone users compared to Nest's 2.1 app rating and the 3.3 earned by the Ring— Always Home app.
Secret alarms and video-verified alarms: Only SimpliSafe give silent alarms with smartphone notifications and you have to send a video clip of live streaming before alarm went off.
Easiest installation: The least frustrating installation experience of the three is SimpliSafe.
Our Recomendation: All systems compete with their own specialties and features, but to be honest, I'd rather compare SimpliSafe vs Ring and pick which one better matches our needs.
Home Automation

>>

Brands

>>

Amazon

>>

Nest Vs Ring Vs Simplisafe