Having an issue of nest protect not connecting to Wi-Fi can be happened due too many reasons, troubleshooting can be done easily by applying below method.
Your Nest Protect may disconnect or appear as Offline in the Nest app due to incompatible settings on your home Wi-Fi router. If you're using a dual-band router, ensure sure the 2.4GHz and 5GHz bands are named differently.
Troubleshooting steps against Nest Protect Not Connecting To Wi-Fi
1- Check To See If Your Home's Wi-Fi Is Up And Running.
If you've recently updated your Wi-Fi network's name (SSID), password, or other settings, you may have to update your Protects Wi-Fi settings in the Nest app.
If you haven't changed any of these settings, check that your Wi-Fi network works for other devices.
If other devices are connected to Wi-Fi but your Protect can't connect, move on to step 1 in this article.
If other devices are disconnected from Wi-Fi, move on to next step 2 in this article
Tip: If you're using your cellphone to check, make sure it's connected to the same Wi-Fi network as your Protect and cellular data is turned off. To help make sure cellular data is off, turn on Airplane mode and then turn on Wi-Fi.
2- Close the distance between you and your router
You may have to move your Nest Protects and mobile device closer to your router as you try to add your Nest Protects to the Nest app.
Note: If you're trying to add multiple Nest Protects to your account, wait until prompted by the Nest app to wake up each Nest Protect. This will help save Nest Protects battery power.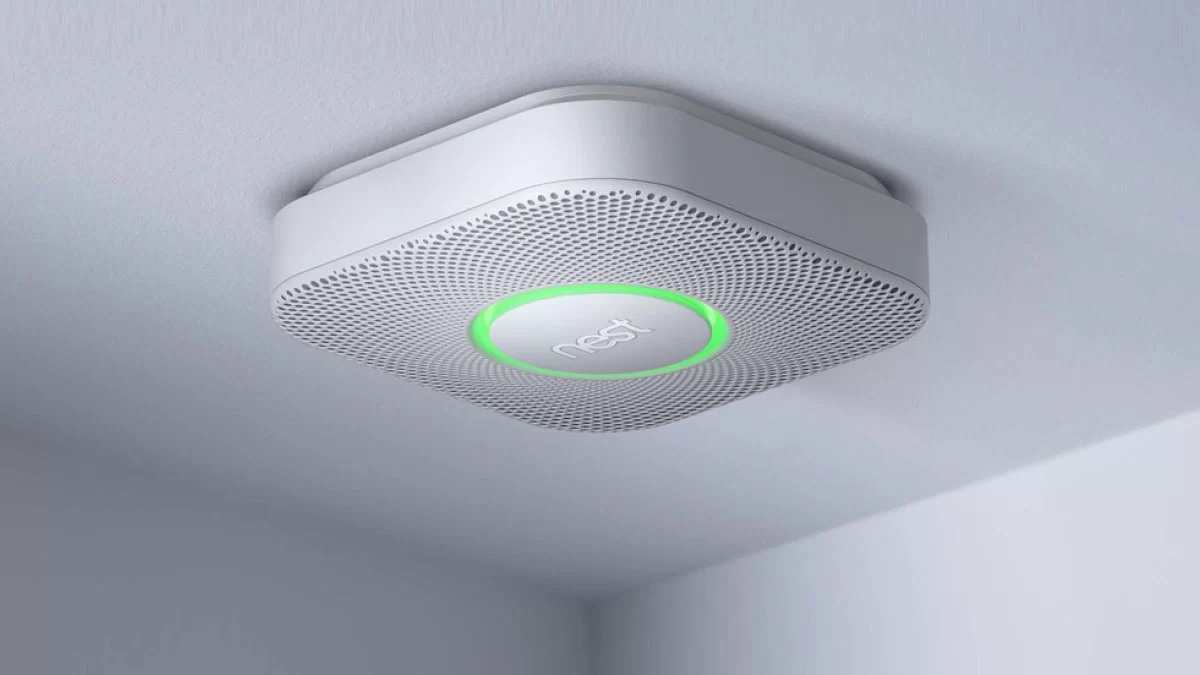 3- Restart your router
Restart your router to reset your internet connection. You should also restart any Wi-Fi range Extenders or repeaters.
Note: Every router is different. You may need to consult your router's user manual for specific instructions on how to restart your router.
Unplug your modem and router power cords. You may have a combination modem/router, or they may be separate devices. All the lights on your modem and router should be off.
Wait for 30 seconds, then plug your modem and router back in.
Your modem and router will restart. Wait a couple of minutes or until you see steady power and connection lights. You may also see a quickly flashing data light.
Once your router finishes restarting, test the Wi-Fi connection with another device.
If other devices reconnect but not your Protect, move on to the next step in this article.
If none of your devices reconnect, contact your internet service provider to check the service status in your area
Smart: Nest E Vs Ecobee3 Lite
4- Reset your Nest Protect and Mobile device
Reset your Nest Protect to its default settings. You should also restart your phone or tablet and reopen the Nest app.
Important: Make sure you have Bluetooth and Wi-Fi turned on your phone or tablet before you try to add your Nest Protect to the app again.
Double check that you're using the correct SSID and password for your Wi-Fi network as you set up your Nest Protect.
5- Check your Wi-Fi router or access point's settings
If you can't add your Nest Protect to the Nest app, this can be a result of incompatible settings on your home Wi-Fi router/access point.
2.4GHz and 5GHz network names
If you have a dual band router with both 2.4GHz and 5GHz bands, make sure they have different names so that you can correctly connect your Protect to the 2.4 GHz network. Nest Protect can't connect to a 5GHz network and may not be able to tell your networks apart.
How to use Nest products with 2.4 and 5GHz Wi-Fi networks
Parental controls or firewall security
High firewall security or parental controls can block communication with Nest servers. Refer to your Wi-Fi router/access point documentation to see if these features are enabled on your network and how you can exempt your Protect from these restrictions.
Enable IPv6
Your Protect requires IPv6 in order to be added to the Nest app. Check your router's documentation to confirm that your router supports this setting and for information on how you
Recommended Wi-Fi network and router settings: Here are the most important recommended Wi-Fi network and router settings for use with Nest products. For more details, refer to the sections below.
Enable 802.11 b/g/n if you have an 802.11 ac router.
Set your Wi-Fi router's DHCP lease time to at least 2 hours.
Turn on your router's Power Save Mode (PSM), if you have a Nest thermostat.
6- Check the Incompatible list
If you still can't add your Nest Protect to the Nest app after you've checked your router's settings, check whether your router or modem is on the incompatible list.
Some routers support IPv6 for external internet connections but do not support IPv6 communications over the local network, which Google Nest Protect requires.
Symptoms of an incompatible router or incompatible router settings include:
Being unable to add Nest Protect to the Nest app
Nest Protect is offline in the app
Asus routers
RT-N10
RT-N66U
WL-330N
Cisco routers
WRT100
WRT110
WRT160N V3
WRVS4400N V2
D-Link routers
DAP-1360
DIR-605L
DIR-625-2
DIR-636L
DIR-651
Netgear routers
JNR3210
WNR834B
VMDG490
Zuni Digital routers
ZGR304F
ZR301F
ZyXEL routers
WAP3205
NBG4615
Home Automation

>>

Surveillance & Security

>>

Sensors

>>

Reason For Nest Protect Not Connecting To Wi-Fi