Instead of cleaning harder, clean smarter. It's time to buy a new robot vacuum cleaner. While you're off having fun, the house cleaning gadget will clean your floors. However, not all robot vacuums are created equal. We've compiled a list of the top smart robot vacuum cleaners.
Top-rated vacuums include those from Samsung, iRobot, Eufy by Anker, and others. They can convert from wood to carpet with ease. They have no trouble with dust, dander, or pet hair. Some of them have their own self-cleaning stations, so you don't have to unclog the trash can.
These robot vacuum cleaners offer extensive run periods and useful functions that a traditional vacuum cleaner does not have. Check out our top robot vacuum selections, which include AI object recognition, Wi-Fi compatibility, mapping sensors, and even the ability to avoid pet waste (essential in pet households), as well as slamming into furniture and falling down stairs.
Here are the Details of The Best Smart Robot Vacuum Cleaners 2022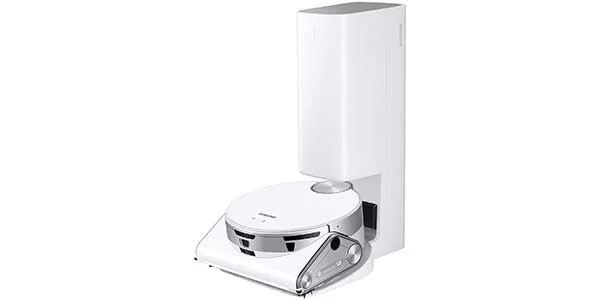 The Samsung Jet Bot AI+ robot vacuum has a slew of intriguing capabilities, including configurable suction power of 30 watts, AI-assisted 3D object detection, and strong LiDAR navigation. This robot vacuum recognizes which objects to avoid, so you won't have to worry about it slamming into the couch or a pile of laundry on the floor all the time. Do you have a specific cleaning task in mind? Your phone can control the mapping.
With Samsung's SmartThings App, you can even monitor your robot vacuum from anywhere. The Jet Bot AI+ has a front-facing camera that can stream live video in real time. The Jet Bot AI+ comes with its own no-touch "Clean Station," which uses Samsung's Air Pulse technology to empty your trash can.
"The Jet Bot AI+ with Clean Station is a clever, silent, security robot vacuum that's simply great!" remarked one Samsung customer. "I've used various robot vacuums before, but this one is by far the quietest and easiest to clean! The battery lasts a long time (enough for a full clean from start to finish without charging)! The self-cleaning floor saves me so much time and keeps the floor cleaner than the others I've had."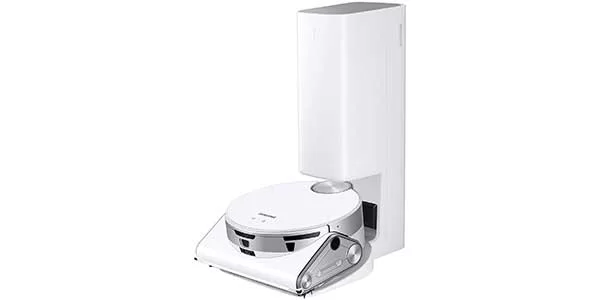 The Jet Bot robot vacuum is the most affordable model, with five watts of customizable suction, LiDAR navigation mapping, and full control from your phone. Remotely check the Jet Bot+'s cleaning status, pause or stop cleaning, and view the cleaning history using the Samsung SmartThings App on your mobile.
Because this model lacks the Clean Station, you'll have to empty the vacuum's dustbin manually.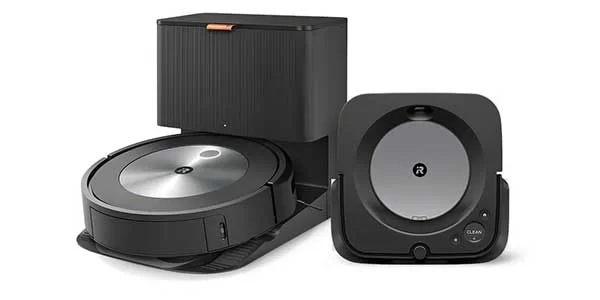 The vacuum's iRobot Genius app creates personalized cleaning suggestions and can be used to control and schedule which rooms are cleaned and when. The device automatically empties itself into its clean base automatic dirt disposal with enclosed bags.
The iRobot Roomba 7+ has iRobot's most powerful suction and a powerful three-stage cleaning mechanism. To get into corners, the home cleaning equipment uses an edge-sweeping brush. The robot vacuum is equipped with iRobot's proprietary twin multi-surface rubber brushes, which flex to adapt to different floor types and do not tangle with pet hair.
This robot vacuum is a terrific alternative for pet owners when it comes to pet hair. The iRobot P.O.O.P., or "Pet Owner Official Promise," is included in this smart vacuum. iRobot will replace your Roomba J7+ for free if it fails to avoid pet waste.
The iRobot Genius app for the vacuum offers customized cleaning suggestions and can be used to control and plan which rooms and when they are cleaned. The device automatically empties into its own container.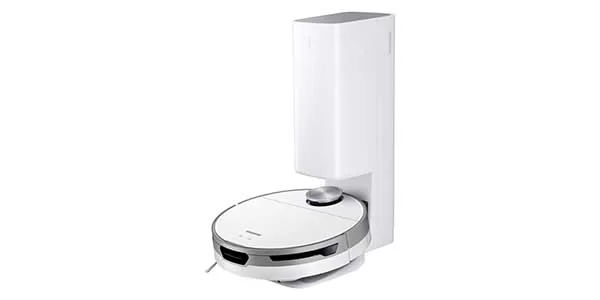 While the Jet Bot+ robot lacks AI-assisted 3D identification, it does include LiDAR sensor navigation, five watts of adjustable suction, and the all-important self-emptying Clean Station. The Samsung SmartThings App allows you to control the mapping from your phone. Check the cleaning state of the Jet Bot+ from afar, pause or stop cleaning, and view the cleaning history.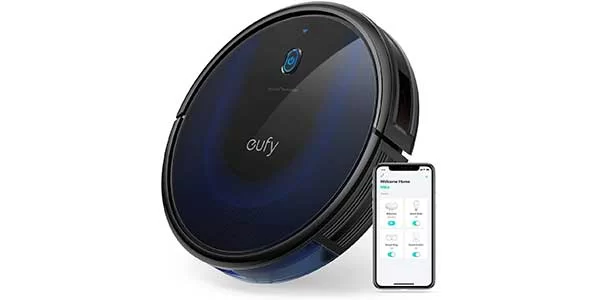 Your smart phone or voice assistant can control this Wi-Fi-enabled robot vacuum.
The company claims that the powerful 1500 Pa suction of this small robot vacuum performs quietly, at about the same loudness as a functional microwave. It has an infrared sensor to avoid obstructions and drop-sensing technology to avoid falls, and it automatically raises suction when extra cleaning is required.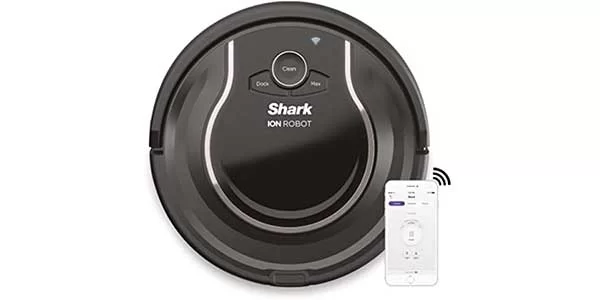 The Shark ION robot vacuum features side brushes, channel brushes and a multi-surface brush roll to handle dirt and debris on all surfaces. Use the SharkClean app to control when and where your robot vacuum cleans.
This robot vacuum features a 120-minute runtime
You Might Interested in These:
Wirecutter Best Robot Vacuum
The Intelligent Home Vision of Samsung Includes Smarter Fridges and Vacuums
Home Automation

>>

Brands

>>

Amazon

>>

The Best Smart Robot Vacuum Cleaners 2022