About 1.5 million people use the services of Vivint, a firm that specializes in smart home technology.
Vivint on the other end hasn't have a good reputation in the eyes of their significant clients. Reasons are too many, but the most horrific and most terrifying stories we are sharing with you that are actually happened not only to client but to the employs itself.
Nine terrifying stories of Vivint will be shared here.
Because of these, your hair will literally stand on end.
All right, let's go right in and find out:
Here is Real 9 Vivint Horror Stories
Vivint Horror stories 1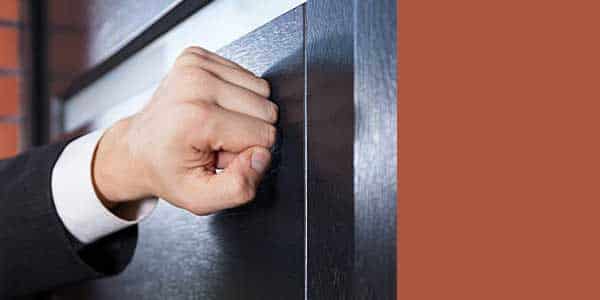 The salesman, the regional manager, and the new hire all feature in the first chilling tale. They were doing door-to-door sales of Vivint products.
Greetings, it's the regional manager here. In addition, he claims to be a law enforcement official and presents his credentials.
He continues by saying he must visit with the homeowner and show his badge. The word "technician" appears in tiny type on the police badge.
He goes on to explain that he represents the security company Vivint and that he's there to assist with crime prevention.
The client reveals that he already has an agreement with ADT, a direct rival.
On the other hand, the salesman makes a startling assertion. He asserts that ADT has been bought out. To be sure, that wasn't the case. The salesman is thereby deceiving the buyer.
Here, you can see how committed they are to winning you over as a consumer.
A deal was ultimately not made because the homeowner felt uneasy and asked the salespeople to leave.
The regional manager for Vivint replied, "Ok, we can just cut it off, and have a good day," before leaving.
This story published on fox13
Horror Story 2
In the second horrifying story, a Vivint salesman duped an elderly woman out of her money. A salesman who knocks on her door begins scaring her away by exaggerating reports of an increase in violence in the area.
The salesman went so far as to warn her that she was in danger of being raped or murdered in her own home if she did not acquire an alarm system. When her worries grew to this level, she gave up and had the salesman install the security system. After the system was taken away, she was still horrified by what happened.
Horror Story No 3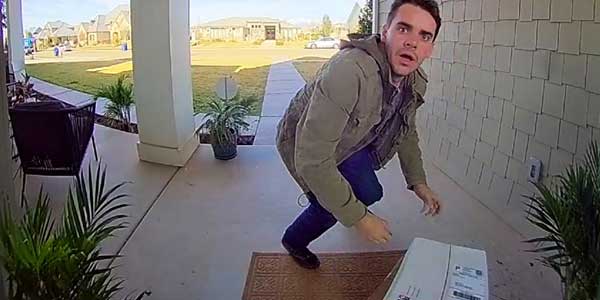 The third chilling tale involves a salesman who visits the home of a husband and wife. As she answered the knock on the door, a salesman entered the room. After the wife politely declined the salesman's offer, he continued to harass her until she signed the contract. The husband was forced to intervene. He merely informed the salesman that he was within his legal powers to forcibly remove him from the premises.
Find out the full incident on here:
Horror Story No. 4
Many people working at Vivint have expressed their horror at their excessive workload. In this recounting, we follow a man who put in six-day weeks at his Vivint job. He was also placed in a shared residence with other Vivint workers.
Now, what makes this incident truly horrible is that he wasn't even given enough time to contact his loved ones. His loved ones believed he was on a mission that prohibited him from interacting with them, despite the fact that they were physically nearby. Vivint does not contribute to employee benefits.
Horror Story No. 5
The following story involves a couple who ultimately decided to pay for Vivint's services. However, they had planned to terminate their agreement for quite some time.
Since they were considering installing a security system, they went ahead and signed a contract. However, there was a high probability that they would have to move because of work.
This is why they made a point of asking for a contract cancellation before a planned move. The salesperson assured them there would be no issues.
After three years, they were forced to leave because of their jobs. The only catch was that they were stuck with the agreement.
So, they cut off their subscription to the service (which they no longer used).
However, Vivint is not easily cowed, so they forward it to billing.
The problem was that they had different opinions on how to handle automated payments.
When the contract was up, they paid the whole sum due, which was roughly $1800, and then left. Vivint cut him off completely by removing his account from the billing department.
Horror Story No. 6
You probably know by now that the corporation employs some questionable methods to seal the deal. According to a presentation given to Vivint executives in 2017, they were made aware of these unusual techniques.
This one really grabbed out: salesmen would contact Vivint's customer care if a customer was having trouble making payments. A common tactic employed by salespeople involved them posing as customers in order to collect on outstanding balances.
To ask "Why would they do that?"
Now that the salesmen have a better chance of getting their outstanding balances paid off, they can get a bigger incentive.
A Detroit woman discovered that Vivint had opened 10 accounts in her name without her permission. The poor lady was blissfully unaware of the company's existence. Thankfully, they were able to rectify the issue and reinstate her credit.
Horror Story 7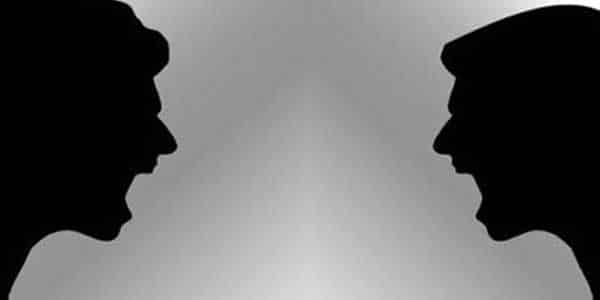 Vivint doesn't do background checks on their salespeople before they hire them. In this story, a Vivint salesman and a gentleman have a terrible conversation. A salesman went up to a man's house and asked him if he was interested in using Vivint for his smart home security. The man wasn't interested in something like that, so he politely said no.
But then the salesman began talking nonsense. He started to worry about the safety of his family, especially his kids. It made the man upset, so he called the police. Later, it was found that two salesmen from another state were bothering and bullying people into buying their services.
Think about what would happen if someone came to your door and threatened your family. That would be something you would never forget.
Horror Story 8
There was another way around that, and that was to simply ask the client for a referral. Someone like a relative having a similar name, for instance.
A credit application was submitted under that name. Once the credit check was complete, the salespeople would use the relative's name. Naturally, the family member was unaware of this.
As if that weren't crazy enough, when these helpless victims (those whose names were used without permission) couldn't afford to repay the loan, Vivint referred them to a debt collector. Despite the fact that they had nothing to do with the deal.
Horror Story 9
This lady recently uprooted and settled into a brand new abode. Having Vivint maintain your security system is a huge relief. It would be taken out of the old home and put in the new one.
The tech support staff member, however, did a terrible job. As he left, he made holes in the wall. The plaster also caked up the wall, and the job was never completed. To complete it, he had to return at a later time.
The one catch is that he vanished without a trace. They rescheduled the meeting for later. She and her husband had arranged for someone to be home when the technician arrived.
They had 9 separate engagements they needed to keep. It took the tech guy forever to show up… always a new problem. Then somebody became sick, somebody had automobile trouble, nobody knows what happened next.
The equipment wasn't free, though; they had to front the cash for it. For them, this ordeal has been a nightmare, but I pray it ends well soon.
Other Vivint Stories
How To Tell If It's Been Hacked?
How to tell whether your Vivint camera has been hacked also exists. This guide will teach you how to fix the Vivint doorbell if it stops working, however some of these problems are easier to fix than others.
A peculiar camera movement occurs. Check the camera's tracking habits on a regular basis. If you see any suspicious behavior, you should also see if anyone else has access to the surveillance footage.
Light-emitting diodes can either flicker or provide steady illumination. Intruders will be immediately revealed by the flashing LED light. The LED light is on and you should know that if you didn't turn it on.
A random blinking of the LED light is also a warning sign indicating a high risk of hacking.
Modification of security configuration without permission. When someone breaks into the camera, they'll be able to adjust a few settings.
On a regular basis, you should check to see if the password settings have been modified to prevent unwanted access.
It seems like the IP camera or the motion detector is making some odd noises. If an outsider is able to access your live video feeds, this is a security breach. Cameras and motion detectors will nearly always pick up ambient noise. Maintain consistent home security to deter burglars.
Limiting Unauthorized Access
Cameras with a strong encryption should be used. Perhaps you should always make the security of your loved ones a top concern.
You can rest easy knowing your home or business is protected with high-quality Vivint cameras.
The firmware on your CCTV camera should be regularly updated. Manufacturers of Vivint surveillance systems are continually seeking methods to enhance their products' capacity to provide enhanced safety. Every improvement helps deter would-be burglars from targeting your home.
Encrypt not only the wireless network, but also the camera, using storm passwords. Most hackers gain access to Wi-Fi cameras by guessing the password.
Camera and router passwords should be changed frequently. The usage of unique passwords is recommended for added security.
The number of devices that can connect to the Vivint camera can also be restricted.
Using anti-malware software is a must to protect the security camera. An antivirus system, in addition to firewalls, would provide the best protection for the camera from malware attacks use by cybercriminals.
Protecting the camera footage from being hacked is a top priority, thus firewalls are essential.
When it comes to Vivint, is it possible to cheat?
Vivint takes precautions to ensure the safety of its equipment. Due to the high level of security provided by their 1024-bit encryption, smart devices' IP addresses can be hidden. Meanwhile, Vivint technology have actually been hacked in the past.
Cybersecurity researcher Logan Lamb broke into Vivint to show the weaknesses of popular monitoring systems.
In the event that your Vivint monitoring system is breached, anyone who has access to the live feeds of your security cameras can listen in on your conversations inside of your home.
During an invasion, they could avoid setting off the alarm by interfering with the system's ability to detect intruders.
You might want to see this:
Home Automation

>>

Home Automation Complete Systems

>>

Surveillance System

>>

Vivint Horror Stories – The 9 Real Customer Experiences Revealed