There are several possible troubleshooting actions you can take if your VIZIO TV speakers coming as a buzzing, crackling or distorting sound. Poorly optimized volume on satellite or cable digiboxes, SRS audio settings on your TV, or interference from an outside source can all result in audio distortion.
So what to do and how to fix it:
I searched and discuss on many forums, experimenting it until found a solution in the end after took a lot of my time.
Fortunately you are lucky to get the solutions and fix it right away.
So here are the Solutions of Vizio TV Sound Distortion (Cracking and Buzzing) Sound
Audio Input
(This method fix almost 75% of the users who faced this problem and I hope your will be however if your issue still remain then go to next solution)
Audio that crackles or buzzes can be caused by improperly optimized volume settings. Particularly if the audio output is too low, external devices like DVD players or satellite and cable digiboxes might cause audio distortion.
To fix this: Reduce the volume on your VIZIO TV all the way down to the very lowest setting, then crank up all audio sources (like a digibox) to their highest setting to guarantee the greatest possible sound quality on your TV. Then lower the TV volume to a level that feels comfortable.
Note: This may be fixed by turning all audio sources, including a digibox, up to maximum volume before turning down your VIZIO TV's volume all the way. This will ensure that the best possible sound is sent to your TV.
Adjusting Settings on the TV
SRS TruVolume and TruSurround technology are built into your VIZIO TV to deliver a consistent, pleasant audio volume and cutting-edge surround sound. Unfortunately, SRS audio modification can cause sound problems with some devices, so VIZIO recommend disabling both in these circumstances.
To turn this function off you would need to take the following steps:
Go into the Main Menu
Go to Audio Settings
Go to Advanced Audio
Turn off SRS TruVolume
Another option would be to turn any audio leveling options in your other devices off.
If you are using a Cable or Satellite box there is also an audio setting that you may need to change from HDMI Auto to HDMI Fixed.
Performing a power cycle
Power Cycle
The power cycle is the fundamental stage in resolving your Smart TV's general issues.
If the volume on your Vizio TV isn't working or is stuck, one of the first things you should do is to power cycle the device.
Just simply disconnect the TV from its power source, wait 60 seconds, and then reconnect it. Check to see if the volume problem has been repaired after restarting the TV.
Soft Reset
However we recommended do this way as stated below:
You must wait the entire 60 seconds to get the most out of this. By pushing and holding the power button, you can now turn on your Vizio TV. You will be able to drain any leftover electricity that has accumulated in your TV's capacitors by doing so.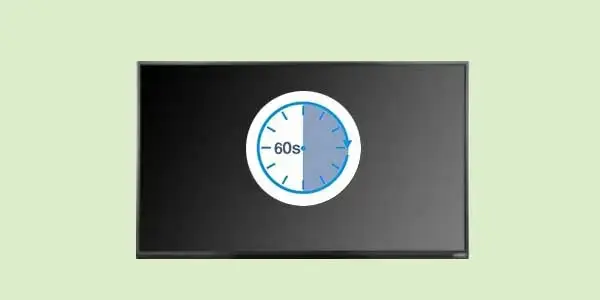 Be patient and reconnect it after at least a minute.
It only takes a few steps for the TV to totally soft reset itself. Using the remote is more than just turning it on and off!
After plugging in the TV again, you should start hearing sound again.
In case the sound problem hasn't been fixed then continue to do the next option which is hard reset or called Factory reset.
Factory Reset Vizio TV
After turning on the TV, click the Menu button.
The "System" option should be within the menu. Click it.
Select "Reset & Administration" then "Reset TV to Factory Defaults". Before resetting the Vizio TV, the TV may ask for a code. There is a default code of four zeros, 0000, if it does.
You will essentially be resetting your Vizio TV to its factory settings.
Third-Party Devices
Unplugging all external devices to determine if the issue remain because a single connected device to the TV could be the source of a crackling sound. If the crackling stops, try plugging each external device back in one at a time to see which is to blame. You can also change the TV position to determine if any nearby devices interference is the source of the issue.
Try unplugging all external devices to determine if the issue persists because a single connected device to the TV could be the source of a crackling sound.
Try switching the audio settings on any connected devices from "HDMI Auto" to "HDMI Fixed" if they have an HDMI cable.
Faulty Capacitors
(This one is rare to newly models of Vizio TV as compare to the old ones)
The flow of power to various components of your television is regulated and stabilized by a small, cylinder-shaped piece of plastic called a capacitor. Failing capacitors on the audio board may be to fault if you hear crackling sounds emanating from your speakers as well as from inside your television, whether it is on or off.
When these capacitors become too hot, they expand and make a popping noise; when you switch your set off, they contract and make the annoying noise once more.
Moreover, failing capacitors on the audio board result in sound anomalies emanating from your speakers, like a crackling, static sound. A capacitor cannot be fixed once it starts to fail; a replacement is required. Only a professional should attempt this process because it calls for extensive electrical knowledge.
Frequently Asked Questions:
How do I fix the distorted sound on my VIZIO TV?
Choose "Menu" from the main menu.
Click "Audio" to adjust the volume.
Choose the "Advanced" audio settings.
Put SRS TruVolume to sleep.
Why does my VIZIO TV sound weird?
Your VIZIO Sound Bar may be fixed after trying one of the following solutions to the "Buzzing" or "Humming" problem. Restart the soundbar's power supply. You should check to see if the cables are connected correctly. For the best results, unplug all of the wires you are using and plug them back in to see if that fixes the buzzing or humming.
Why is the sound on my VIZIO TV garbled?
There are a number of several causes of volume problems on your Vizio TV, such as a mismatched audio output setting, a damaged cable, a firmware flaw, or an incorrect output setting.
Why is My Vizio TV Has No Sound But Not Muted?
There are certain things you can do to fix this such as power cycle or hard reset is the best option to start, however a detail guide against this problem and the
solutions there
.
Home Automation

>>

Home Theater

>>

Other Home Theater Devices

>>

Vizio TV Sound Distortion Cracking and Buzzing – How To Fix It?