Is it worthwhile to invest in smart lighting switches? The initial purchase and installation are a minor thing to pay to improve the lighting settings in your house.
From TVs to refrigerators and even the plug itself, there's a smart version of almost everything you can plug in, but what about the switches that regulate electricity to those devices and other fixtures in your home? Of course, you'll need a smart switch for that.
Smart switches are available in a range of colors and combinations, including dimmer settings, and can be purchased online or at your local big-box hardware shop. They'll cost you a little more than normal switches and may take some technical knowledge to install, but you could find smart switches to be well worth the extra effort.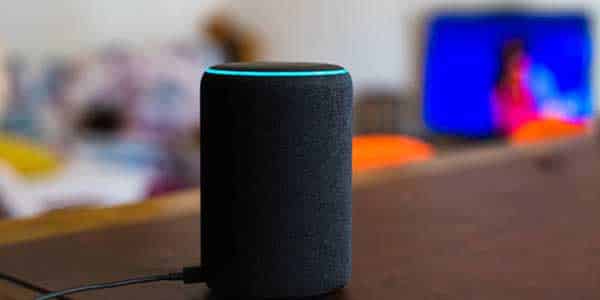 Why use a smart switch?
I get it: "Why would I need a smart version of something that's literally as simple as flipping a switch?" I can think of a few reasons, but it ultimately comes down to what justifies almost every smart home technology: convenience.
Sure, you can stroll up to a light switch and turn it on or off, or change the dimmer, but what about when you're not there? Or, more significantly, when you're sitting on the sofa and want to dim the lights without getting up? A smart switch will be useful in such scenarios, among others.
I'm joking about the sofa (though I've actually been there), but managing your light switches via an app on your phone or just saying, "Alexa, turn on the lights" is easy. Furthermore, the ability to remotely turn on or off a light switch, or set it to a timer to do it automatically, can give a layer of protection to your house while you're away.
What do you have to give up for that added convenience and security? Not much, actually. Smart switches can run from just $10 to $100 depending on the brand and functionality, and installation shouldn't take up too much of a Saturday, even for novice handypersons like myself.
Smart Home and Light Bulb Compatibility
Most smart switches are compatible with Alexa, Google Assistant, or Siri (or some combination of the three), enabling voice commands and further integration with your smart home. Again, it's convenient, and there's also something that feels slightly futuristic about saying, "Hey Google, turn off all the lights" as you're walking out of the house. 
When searching for a smart switch, consider what smart devices and assistants you already have or may acquire in the future. If you want to better connect it with your smart home network, look for a switch that is compatible with those devices.
Aside from smart gadgets and assistants, you'll want to make sure your smart switch is compatible with the lights you've placed, especially if they're LED lights. For example, Lutron provides a compatibility tool that you may use to determine which light bulbs (including recessed and can lights) are compatible with their switches.
Smart Switches versus Smart Bulbs and Plugs
Installing a smart switch isn't the only way to smarten up your home's lighting. Smart bulbs will also give you control over turning the light on and off, and many can change colors (that's not just fun, but surprisingly useful when ordering delivery or waiting for an Uber). The light bulbs can get pricey though, especially when you need multiple bulbs for a ceiling fan, and will only give you control over the bulb itself, not the source of power or other hardwired devices.
Smart plugs, like smart switches, allow you to regulate the flow of power through an outlet rather than a switch. As a result, smart plugs are appropriate for illumination settings such as plugging in a lamp or nightlight, but they are less suitable for hardwired lighting fixtures like ceiling fans.
The ease of installation is one advantage of smart lamps and plugs over smart switches. Smart plugs will hook directly into your socket, and installing a smart bulb is similar to changing any other light bulb.
Smart switches, on the other hand, are more integrated into the home and require some electrical work. Installation isn't all that complicated and your smart switch should come with detailed instructions, but be prepared for it to take longer than screwing in a lightbulb. Additionally, there are always safety concerns when working with anything electrical. Be sure to follow all safety precautions when installing a smart switch.
So, Are Smart Switches Worth The Investment?
Smart switches are a cheap and simple method to improve your lighting settings. There are a variety of smart switch colors and configurations to pick from, and some may be more compatible with your other smart home gadgets than others, so you should be able to find a smart switch for practically every space or requirement.
Consider your demands and if smart switches make sense for you, but keep in mind that you don't have to limit yourself to one sort of illumination. Mix and combine smart switches, bulbs, and plugs across your house to provide the best smart light choice for each occasion.
Improved Lighting Coverage
Home Automation

>>

Outlets

>>

Switches

>>

A Smart Switch Will Brighten Any Room