I switched to a Fire TV Stick not too long ago. Prior to this, I used a box-shaped Fire TV. Since this was smaller and simply plugged into one of the HDMI ports behind my TV, I was able to free up some of the floor space that my previous entertainment center had occupied.
It was a normal Sunday afternoon when the Fire TV Stick unexpectedly shut off. I rebooted and picked up where I left off in the film. However, things were not as they seemed, as the TV began to flicker and go dark for what seemed like several seconds at a time.
For a Sunday afternoon, this was a bit of a downer, but I did not let it go unchecked. The first thing I did was hop on the computer and start Googling for answers. Don't be confused between the inquiries for the firestick black screen and the firestick black screen after the logo appeared on the screen because they both have the same problem and the solutions are practically the same. Instead, just apply the ways listed below.
See what I did to fix my Fire TV Stick so you may give these methods a shot if you're having the same issue. When you're done reading this article, you'll have a solid grasp of what went wrong and how to quickly put it right.
If your Fire TV Stick suddenly stops working, try restarting it. Verify that the Fire TV Stick's software is up to date and that the TV is set to the proper input setting.
Why Does My Fire TV Stick Keep Going to a Black Screen?
Possible causes of a black screen on a Fire Stick include issues with the TV or Fire Stick, with the connection, or with a flaw in the Fire Stick operating system. Another potential cause is the TV's incompatibility with the video file format.
In most cases, a black screen is not a significant problem and can be easily fixed, but if you want to be sure, go through all of the solutions below. If you've exhausted all other options and still can't get your Fire Stick working, Amazon's support team can help you out with that.
Check TV Input Source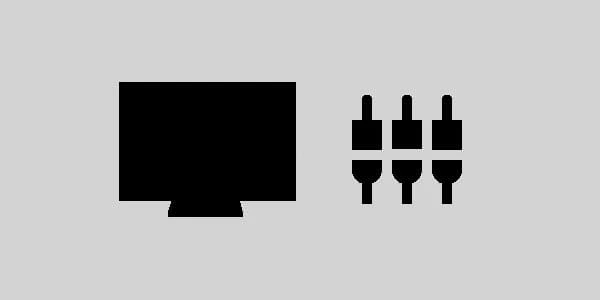 You might not be connected to the proper HDMI output for your Fire TV Stick if it is displaying a black screen continuously. The TV likely has numerous HDMI ports; to rule this out, try cycling between the inputs using the remote.
Find the right HDMI output and select it. Look at the label above the HDMI port on the Fire TV Stick to see which output you've connected it to.
Switch a New Power Source
If your Fire TV Stick is not getting connecting or it may be flickering or staying your stick black, it means that it's not receiving enough power from the USB port. You'll need a USB port with a current rating of 1A to power the Fire TV Stick.
The Fire TV's USB port. Use a different USB port on the TV. Then you need to do the same for each USB port.
Plug in some removable media, like a thumb drive or an external hard drive, to make sure the TV isn't broken. If you can see those on your set, then it's working properly.
Restart your Fire Stick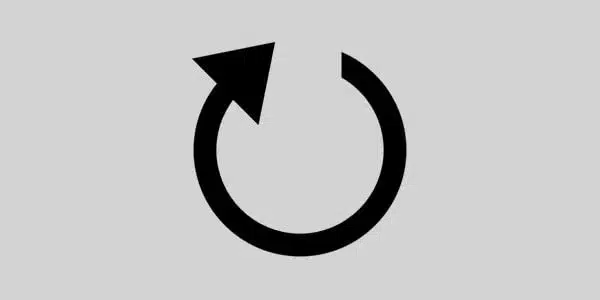 If the problem appeared after you changed a setting or installed an app, you can fix it by restarting it. You can restart your fire tv device by unplugging it from the electrical adapter, waiting a few moments, and then reconnecting it.
Here's How to Restart Your Fire TV Stick:
Keep your fingers on the Select and Play/Pause buttons until the countdown reaches five seconds.
Rebooting your Fire TV Stick will begin automatically.
The Fire Stick is just too hot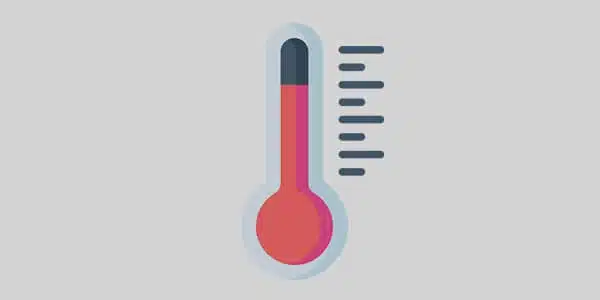 Do you sit in front of your TVs for hours on end? Is it generally warm where you are? or Do you experience hot weather often? If you answered yes to any of these questions, then it's likely that your Fire Stick is overheating and causing you to experience black screens and other problems.
Turn off your Fire Stick and let it cool down to resolve the issue.
Change to a different HDMI port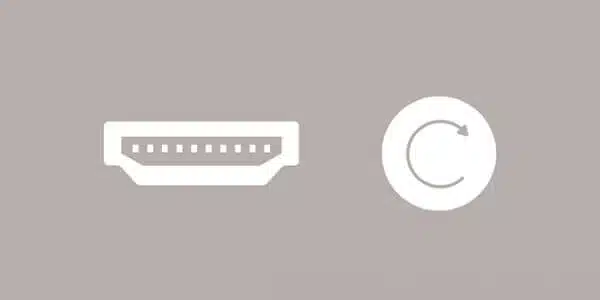 Constantly plugging in the Fire Stick to the same HDMI port on the TV increases the likelihood that the port will malfunction or become damaged.
Simply switch to a different HDMI port and reconnect your Amazon Fire Stick to solve the issue instantly.
If you have more than one TV, you can try using your Fire Stick on each one
You may be experiencing difficulties because your TV does not support the Amazon Fire Stick or because of a technical issue. Simply hook up your Fire Stick to a separate TV to test this out. If that does the trick, you already know what to do.
Tries to use an HDMI Extender
Even though you can plug the Fire Stick directly into your HDMI port, Amazon suggests that you use the HDMI extender that comes with the Fire Stick instead. This is because HDMI ports are sometimes on the back of a TV and close to the wall. If the Fire Stick TV is hooked up in this spot, there could be problems because of how tight the space is.
When you plug your Amazon Fire TV Stick into your TV, the HDMI extender gives you space to find the best place for it. So, if you've been connecting the Stick to the TV directly up until now, try using the extender instead.
Server is Offline
Amazon uses its own server to let you stream videos online, and like other servers, Amazon AWS can also have this problem. If the servers are down, you can't do anything about it. Just wait until the servers come back online.
Check your Internet Connection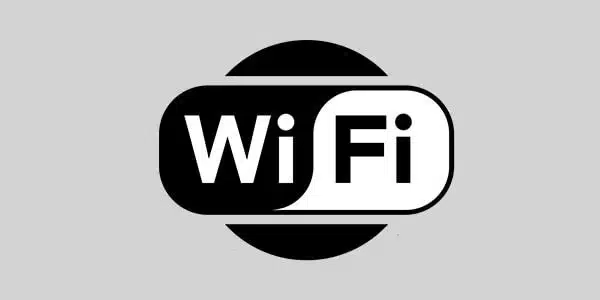 One of the most common reasons why the Fire Stick might have stopped working is that it may have lost its internet connection or had a bad connection. Make sure your router is on and that all the lights that should be blinking when it's working properly are.
Try connecting the Fire Stick to a different Wi-Fi network. If you can't connect to another network, you can make your own by turning on the Wi-Fi hotspot on your phone.
Update your FireOS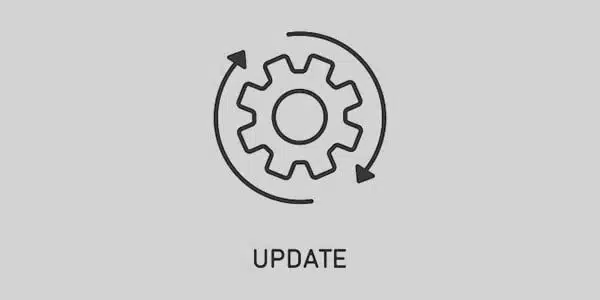 Your Fire TV's operating system might also be out of date, which could cause these random flickers. OS updates often fix bugs, so installing those updates might fix the problem you are having.
Follow these steps to keep your Fire TV Stick up-to-date:
Settings > My Fire TV > About.
Click the Check for Updates button.
If there are any updates left, they will be automatically downloaded and installed.'
When a firestick TV has a black screen following an update, the user is left helpless in this situation. Don't be alarmed; it happened as it should and has to be restarted after an update to restore the default settings.
Clear a Particular App's Cache
If you were using an app and got a black screen, clearing the app's cache might fix the problem. So as to:
Go to the screen for settings.
Choose an Application
Go to Manage Installed Apps and choose the app that was giving you a black screen.
Clear Cache first, then Clear Data.
If clearing the cache doesn't work, uninstall the app and download it again from the Amazon Appstore.
Talk to Customer Support
This is the last step in any process for fixing a problem. We might not be able to fix the problem that's causing the black screens, but getting help from a professional is a safe bet. Go to Amazon's help page and look for your problem there.
If you can't find the problem there, do the following:
When you're logged in to Amazon, stay on the main page and scroll down to the bottom. Under the heading "Let Us Help You," click "Help."
On the next page, tap "Need More Help?" under the heading "Browse Help Topics."
Use the menu on the right to click "Contact Us."
Select "Devices" on the next page.
Under "Tell us more," click the drop-down bar(s).
Click the button that says "Chat" to start talking to a rep.
Change out your Amazon Fire Stick.
Replace your Fire TV Stick if nothing else works. If you had one of those older models, maybe it was time to move up. Amazon often adds new Fire TV Sticks to their line, so there's always something for everyone.
Is There No More Black Screen?
We tried a lot of solutions to the black screen problem today, so if you were able to fix it, great job! But the Fire TV Stick has a few known problems, like restarting itself all the time. Luckily, most of these problems have easy-to-follow solutions that you can do in seconds.
If you ever feel like you need a new remote for your Firestick, there are a lot of them on the market. Besides the stock remote, there are also universal remotes made by other companies that can not only control your Fire TV Stick but also other devices.
Fire TV Stick Black Screen After Logo
If your Fire TV Stick is displaying a black screen after the logo, it may be due to a software issue. Here are a few things you can try to fix the issue:
To restart your Fire TV Stick, unplug it from the power source, give it a brief while to cool off, and then plug it back in. This will require the device to restart, which might fix the problem.
Ensure that an HDMI port on your TV is properly connected to your Fire TV Stick. Try connecting your Fire TV Stick straight to your TV instead of using an HDMI converter or extension cable.
Make sure your Fire TV Stick is connected to the proper input source on your TV. Be cautious to use the right HDMI port if your device has multiple HDMI ports.
If possible, try connecting your Fire TV Stick to a different TV to see if the issue persists. This will help determine if the issue is with your Fire TV Stick or your TV.
If none of the above steps work, you can try performing a factory reset of your Fire TV Stick. This will erase all data and settings on your Fire TV Stick, so make sure to back up any important data before resetting.
Frequently Asked Questions:
Why does my Fire TV screen go black?
If your Fire TV Stick continuously displays a black screen, you might not be using the correct HDMI output. The majority of TVs have numerous HDMI connections, so use your TV remote to switch between the TV inputs to see whether this was the issue.
How do I fix my Amazon Fire Stick black screen?
Check your connections
Restart your device
Change HDMI ports
Check your TV settings
Update your software
Reset your Fire Stick
How long does a Firestick need to last?
In ideal working conditions, they usually last between 4 and 5 years.
If your Firestick stops working, what happens?
Resetting the Fire Stick is a reliable way to fix any problem you had with your Fire TV Stick.
Can anyone break into my Firestick?
If you don't give your Amazon or Wi-Fi passwords to people you may or may not know, it's very hard for someone to get into your Fire Stick. So don't tell anyone your passwords and don't let strangers know the OTP codes that come on your phone.
My fire stick is frozen, what should I do?
In the event that your Fire Stick freezes on the Amazon logo, simply restart it or try a different HDMI port to fix the issue.
What do I do to keep my Fire Stick secure?
Use a strong password to protect your Wi-Fi and Amazon account. Do not answer calls about customer service that you did not ask for. Do not call random numbers you find on Google that say they are from a brand's technical support.
You might want to see this:
Home Automation

>>

Brands

>>

Amazon

>>

Fire Stick Black Screen – How To Fix Amazon Fire Stick?