There's no need to create a custom smart home from the ground up, because there are loads of inexpensive devices that will help your house get wired. You can pick and select only the sort of connected devices that make sense for you — and you know the investment is worth it.
Best Smart Lights with Smart Speaker
Philips Hue Play Black & Color Smart Lights (2 Pack): $119.00
Apple HomePod: $299
"HomePod + Philips Hue is the greatest match ever! Whenever you get home, you can just say, 'Hey Siri, turn on the light.' Hue works with Apple HomeKit and allows basic light controls. Technology may be triggered both by voice and gesture, "he says.
As a nice bonus, "the technology allows for different-colored lights to give a room a certain mood or ambiance, depending on what the user would like."
Best Router for Smart Homes
Samsung SmartThings WiFi Mesh Router: $239.99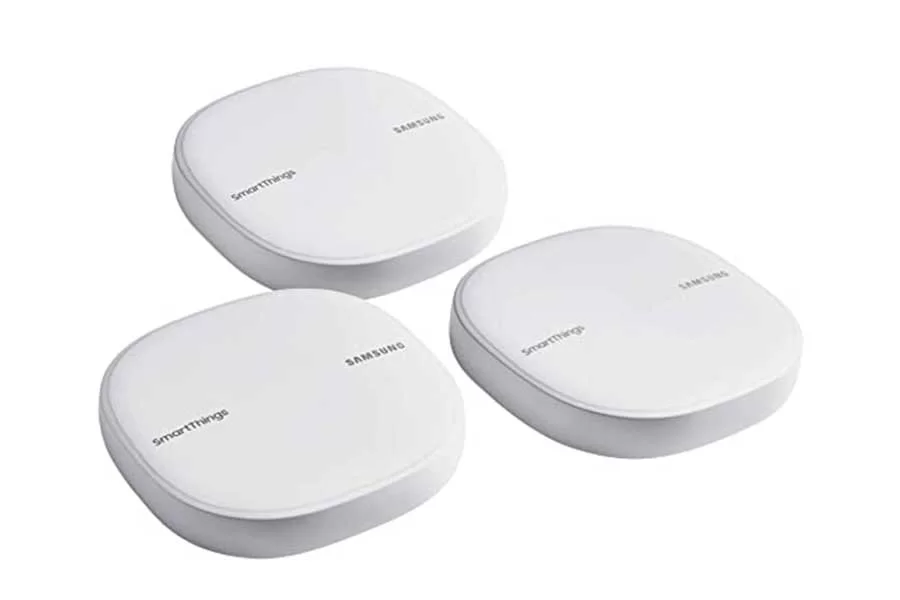 The device works as both a mesh router and a smart home hub," says Mark Hayes, the New Zealand-based head of marketing at the online advisor resource Kintell. "The mesh router optimizes your Wi-Fi by learning from its environment and channeling your connection to the clearest channel through a fast path. If you turn on 'Secure and Protect,' you enjoy added protection from phishing, SPAM, malware and other types of cyberattacks."
Best Smart Home Assistants
Echo Show 8 Charcoal with Amazon Smart Plug: $109.99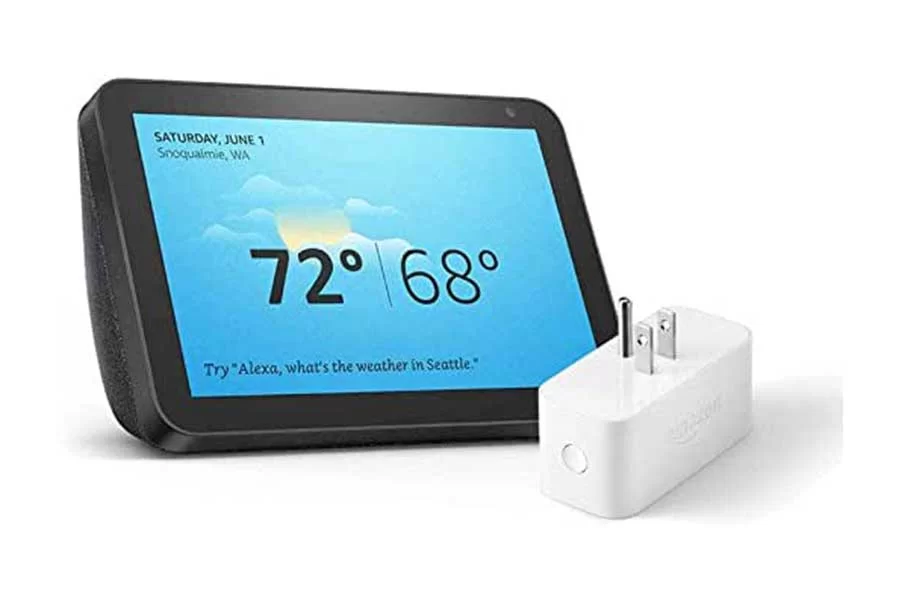 This is Amazon's attempt to take the Amazon Echo (and Alexa) to the next level, and it's great. With the Echo Show 8, you can manage your day through an 8" HD screen that can sit on your bedside table, your kitchen counter, or your living room's TV stand. It truly fits in anywhere and can be effective from everywhere."
But what does "managing your day" actually mean?
Echo Display 8 "allows you to send messages through it, as well as link to video calls, as long as the other individual has the Alexa app or a related Echo system. You can stream movie previews, TV shows, and news only by telling Alexa by voice commands, and you can show off all your current pictures.
The Echo Show 8 will also help you control all of your other smart home devices, like your security cameras, control lights, thermostats, and more," he says. The device is also "easy to use for older people who might be intimidated by new technology."
SmartThings Hub: $61.99
"A centralized system connects an array of smart devices that includes speakers, lights, thermostats, locks, and even heavy electronics such as TVs, air conditioners, and refrigerators," he says. "Samsung SmartThings Hub makes these devices work together and allows you to control them efficiently."
Best of all, it offers freedom to decide where and what products to purchase. You will add more gadgets as you travel, so you won't be stuck in purchasing smart items from only one company or downloading remote applications for each new gadget. This center manages all apps, and the software displays the devices are connected.
Best Smart Speaker
Sonos Move: $399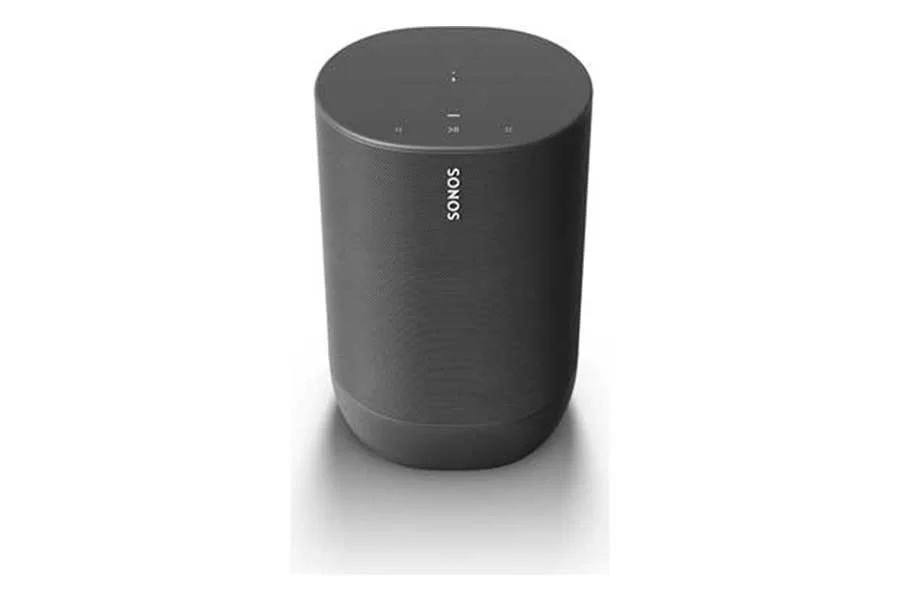 Their speakers and soundbars are all wirelessly controlled via their free app on your phone or tablet. Additionally, they have huge sound and offer one of the best high fidelity audio systems I've ever used. You really only need one speaker per room or section of your home, but you can elect to get the whole package.
What's also nice is that friends and families who also have the system or have downloaded the app can also control your system, so for social events it can be fun for many. It also uses Alexa, so you can enjoy both a high-end audio experience and a smart assistant in one.
Best Smart Garage Door
Chamberlain Group myQ Smart Garage Door Opener: $19.99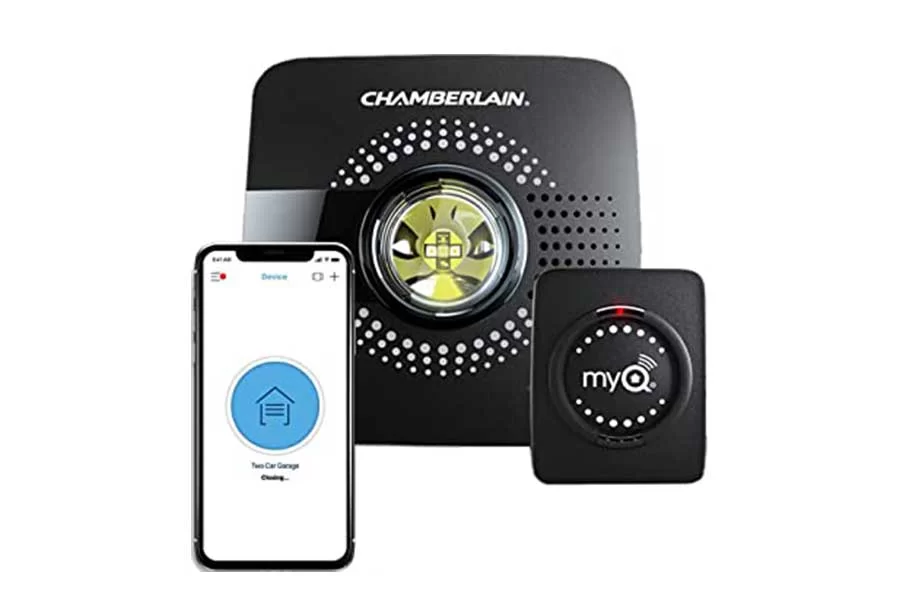 "This is the strongest smart home app to unlock the garage door on the market. It comes at a decent price, and it's really simple to set up because it's totally wireless. Adding that you don't have to make any wire modifications to the existing garage door.
Being one of the most popular garage opening devices out there, it has been extensively investigated by private software security companies. Although some vulnerabilities have been found, the security companies have found it to be more secure than other similar devices out on the market.
Home Automation

>>

Blog

>>

Home Smart Devices That Are Worth Your Money