In order to show the status of the device they monitor, second-generation Flic smart home buttons now have HomeKit compatibility, along with multicolor LEDs.
A relatively broad range of devices, including Ikea, Nanoleaf, Lifx, Lightify, Philips Hue, Sonos, Spotify, and WeMo, could be powered by the original Flic buttons from Shortcut Laboratories, but HomeKit support now makes them suitable for a much wider range of smart home products…
Flic 2 Smart Buttons require a hub; a starter kit of the hub plus four buttons costs $160, meaning $40 per button if you don't buy more.
Features:
Flic can do so many things. From controlling music to taking photos to navigating home… the possibilities are endless! With our app you simply choose which actions you want to trigger when you click, double click or hold down your Flic.
Flic connects to your phone with Bluetooth Low Energy, giving it a range of roughly 30m. It is compatible with iPhone 4s, iPad 3rd gen, Android 4.4 (Kit Kat) and later devices with Bluetooth 4.0. The battery lasts for more than a year with normal usage and Flic is weather and dust resistant.
Flic is your remote for all your connected devices in the house. Control your smart lights, thermostats, speakers, coffee machine, front gate the list goes on.
All this plus more with Flic. Taking you away from all the apps to control everything individually on your phone Flic makes it easy and simple with a real life button for you to personalize to your way of life.
What Flic can be used for?
With just a click, Flic can share your phone's GPS location with your family and friends so they can follow you on your way home. In the event of a distressed situation, you can easily sound the alarm and send a distress message.
With Flic you have better control over your favourite workout apps. Connected with Runkeeper, Strava, Jawbone and Spotify just to start with you can track your workouts and get into the mood all with one click. Start, stop and pause your workout just become so much easier, going through multiple apps at the beginning of your workout will become a thing of the past.
Keep your eyes on the road when you are driving! Flic controls your music, texts your spouse or partner that you are running late, or starts your navigation system that guides you home.
The Hub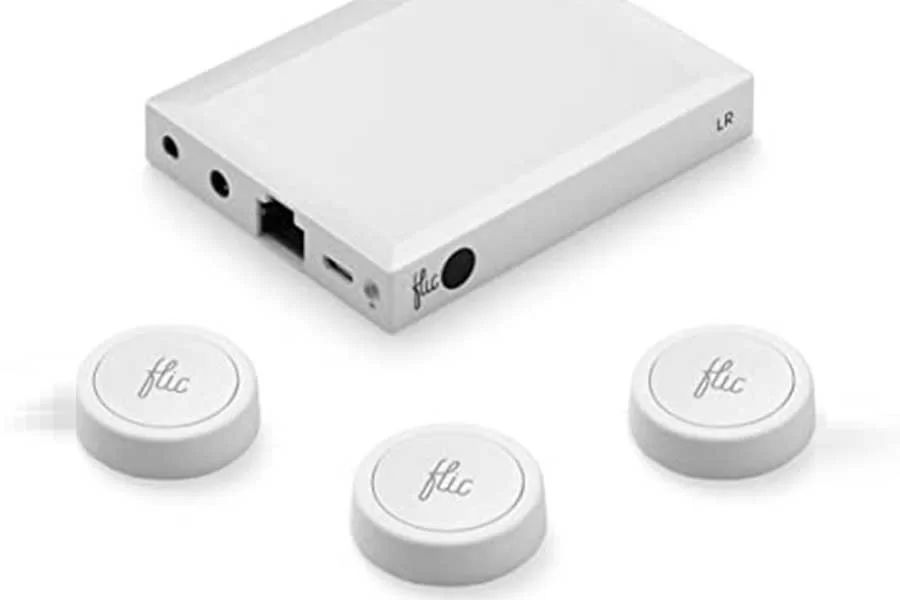 The new Flic Hub lets anyone in your home control devices you'd normally need multiple apps or remotes to use.
The Flic Hub makes Flic even better than before. It brings WiFi connectivity to Flic so that anyone in your home or office can use the same little smart button, at any time. With the Hub, you will no longer need a smartphone nearby to use. The Hub has WiFi-connection and links your Flics directly to the internet or your locally connected things.
Home Automation

>>

Brands

>>

Apple

>>

Homekit Support and More Are Provided By Flic Smart Home Buttons