You are not alone if you are trying to watch some anime on your smart TV but are unable to locate Crunchyroll on your Samsung TV.
This post will demonstrate at least four simple ways for you to add Crunchyroll to your Samsung TV in 2023.
Can You Get Crunchyroll On Samsung Tv?
While Crunchyroll (CR) is compatible with Smart TVs running Android OS, it is not compatible with the Tizen OS variations currently used by Samsung TVs. As a result, if you own a Samsung smart TV, you won't be able to install the Crunchyroll Android app because it isn't currently supported by the manufacturer.
It's still possible to play CR games on a wide variety of platforms and hardware, including the Wii U, Chromecast, Xbox One, Xbox 360, PlayStation 5, PlayStation 4, PlayStation 3, PlayStation Vita, Apple iOS, Android, Windows Phone, Apple TV, Roku Box, and Fire TV.
When it comes to anime, Crunchyroll's massive collection of over 16,000 hours and 40,000 episodes sets the standard (and counting). It's easy to see why their service is in such great demand when you learn that they've teamed with Funimation, one of the largest anime offering firms.
Yet there is some encouraging news.
If you own a Samsung TV but are unable to download the Crunchyroll app, fear not!
There are at least four other simple ways to watch Crunchyroll on your TV!
So How to Watch Crunchyroll on Samsung TV
You can view Crunchyroll on Samsung TV via the Samsung Smart TV browsers, by casting Crunchyroll from an Android, iPhone, or iPad smartphone, by connecting a streaming device that supports Crunchyroll to your TV, or by using a compatible console.
Let's break down each of these into its individual parts (and how to actually do it the right way).
Method 1. Cast from Phone App
Method 2: Couple a Supported Streaming Device
Method 3: Stream from a Gaming Console
Method 4: Use Samsung TV Internet Browser
Method -1
Cast Crunchyroll from Phone App
Casting from both Android and iOS devices is available on Samsung Smart TVs.
As a result, the Crunchyroll app is available for download on the Playstore and the Applestore for your Android smartphone (Samsung or not) or iPhone/iPad.
After setup, your Samsung smart TV will automatically recognize the app whenever you cast content from your account.
Steps:
Launch the Crunchyroll phone app on your smartphone and sign in.
The next step is to decide the anime you want to watch.
To cast from your phone to your Samsung television, go to your home screen and tap the Screen Cast button.
Your stream will instantly begin playing on your smart TV.
The Screen Cast button looks different on each smartphone and operating system.
Therefore I will guide you to how to cast Crunchyroll from different phone and OS.
How to Cast Crunchyroll to a Samsung TV from a Samsung Phone
Screen sharing is called Smartview on Samsung devices running the OneUI, and it can be accessed through the shortcuts menu. It's the same as Miracast, only on Samsung devices.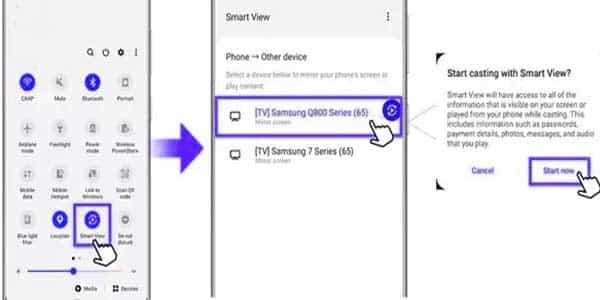 Your Samsung Smart TV and Samsung phone must be on the same network before you can sync them.
Then, pick Smart View Now from the Quick panel by swiping down from the top of the screen
Then choose your TV from the list of supported devices (depending on the model of your Samsung smart TV, you might be required to enter a PIN which will be displayed on your smart TV anyway)
Choose Yes to allow the connection of your smart phone from the notification bar that appears on the TV screen.
When prompted to "Start casting with Smart View?," select the option to do so by selecting the Start now button.
How to Cast from a different Android device
The procedure is very similar to the one described earlier.
There are two things to note:
Your Android device and Samsung smart TV must be on the same network for this to operate, so make sure they are both connected.
Use the stock Android screen sharing app, then choose your Samsung TV as the destination. The process is as simple as that.
You can discover your phone's default screen sharing or screen casting app below if you're unfamiliar with it.
Google pixel phones – Google cast
Xiaomi phones – Cast
Oppo phones – Screencast
LG phones – Screen sharing
Huawei phones, HTC, Asus, Sony Xperia, OnePlus – Wireless Projection
How to Cast Crunchyroll from (iPhone/iPad) to Samsung TV
To cast from your iPhone or iPad, take the following actions:
Prior to anything else, confirm that your Smart TV is connected to the same Wi-Fi network as your iPhone or iPad.
Furthermore, check sure AirPlay is enabled on your Samsung TV. Go to Settings > General > Apple AirPlay Settings to do that.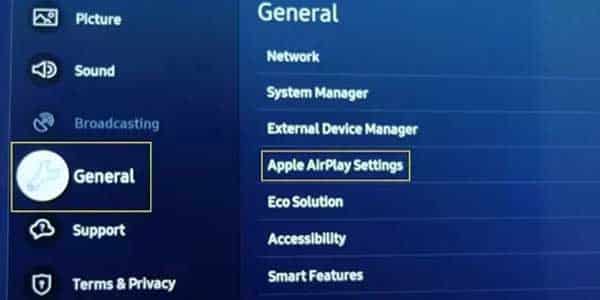 After that, you will see a page where you can turn AirPlay on. Ensure that it is turned on.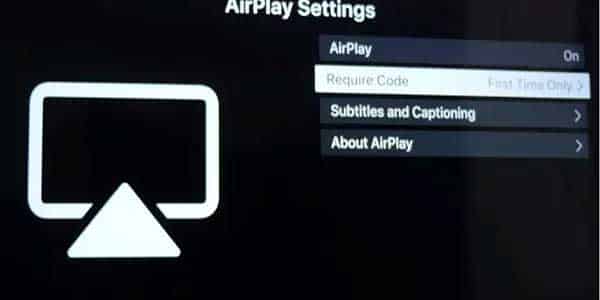 Open the Crunchyroll app after that and begin casting the content you want to play.
Swipe up from the bottom of the screen on your iOS device to reach the Control Centre, then tap AirPlay or Screen Mirroring.
Alternatively, you can select Share on the media and then select Airplay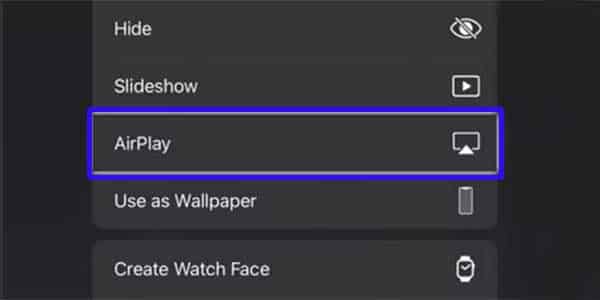 Choose your Samsung Smart TV.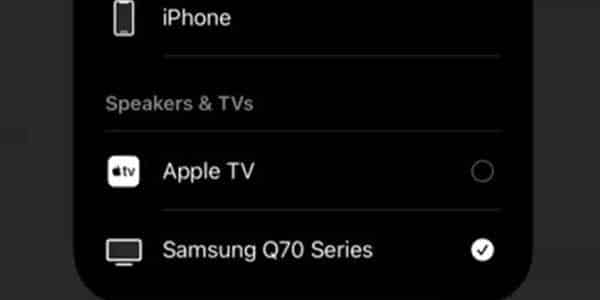 You might be given a code to enter on your iPhone after it appears on your Samsung TV.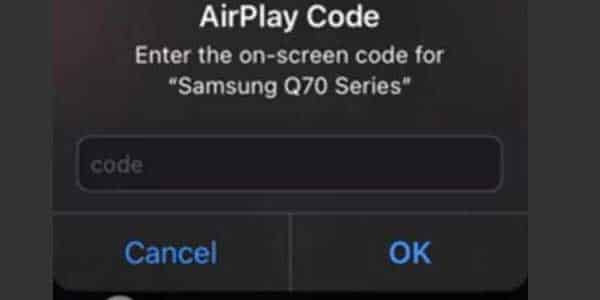 The material from your iPhone or iPad will now begin to appear on your Smart TV.
Not all Samsung devices currently support AirPlay.
The devices listed below support AirPlay:
Samsung FHD/HD 4, 5 Series (2018)
Samsung QLED 4K Q6, Q7, Q8, Q9 Series (2018, 2019, 2020)
Samsung QLED 8K Q9 Series (2019, 2020)
Samsung The Frame Series (2018, 2019, 2020)
Samsung Serif Series (2019, 2020)
Samsung UHD 6, 7, 8 Series (2018, 2019, 2020)
Method 2
Couple a Supported Streaming Device
Connecting a streaming device that Crunchyroll supports to your smart TV is another option to access CR on Samsung TV.
Roku, Apple TV, Amazon Firestick, and Chromecast will all work in this situation.
All you have to do is attach them to the HDMI connection on your Smart TV.
Using iOS, Android, or Chrome with the Google Cast plugin, you may send Crunchyroll content to your Chromecast device.
To access the Crunchyroll channel on a Roku stick or an Amazon Fire TV stick, simply download CR from the channel store.
Once it is finished, simply plug it into the HDMI port on your TV to use it.
Are you still unclear how to watch crunchy roll by using streaming device?
Don't worry!
Here is a steps you should follow in case you are using Chromecast or Firestick.
Using Chromecast
An active internet connection is all that is required to connect your smartphone and Chromecast device.
The following steps:
Your smart TV's HDMI port can be used to connect the Google Chromecast, which you should then switch on.
The same Wi-Fi network should be used by your smartphone and Chromecast.
Download the Crunchyroll app from the Google Play Store to your Android smartphone.
Launch the app on your smartphone, then log in with your account details.
Select the movie or anime you want to watch and begin playing it.
Choose the Cast icon from the top right corner.
Your smartphone will search for and display a list of supported casting devices.
Choose your Chromecast device that is connected to the smart TV from the list, and then approve pairing.
In a matter of seconds, the show you were watching on your smartphone will start playing on your smart TV that supports Chromecast.
Using Firestick
The Following Steps:
By inserting it into the HDMI port on the Samsung smart TV, the Amazon Firestick may be connected to the internet.
Go to the Firestick home screen on your smart TV.
The upper-left screen corner contains the magnifying glass icon. Toggle it.
Look up the Crunchyroll app using the on-screen keyboard.
The Crunchyroll app can be downloaded to your device by selecting it and selecting Download.
Once the program has been installed, open it by selecting it in the My Apps & Games section.
Enter your free Crunchyroll login details, then click Sign-in to log in.
Therefore you can watch Crunchyroll material on your Samsung smart TV with Firestick.
Method 3
Play Video Games While Using the Crunchyroll App
Xboxes and PlayStations have internet connections that allow you to download apps to access streaming services. You won't have any trouble locating Crunchyroll within the game console because it is one of the applications that you can download. The following video game consoles support Crunchyroll streaming:
The only distinction is that you are receiving a whole gaming console rather than simply a basic device to plug into your HDMI connection.
This merits mention, particularly for those who already own one of these game consoles.
The Negative Aspect?
The hassle of using a game controller to navigate the channel shop in order to download it and open it later is another.
It's just not as convenient as using a TV remote control, I mean, it's not really inconvenient per se.
As I already stated, the decision is entirely yours.
Great if you already have one! if you fail to? You get to decide whether it's worthwhile to spend a few dollars on.
Method 4
Use Samsung TV Internet Browser
Indeed, a web browser like Google Chrome or Firefox is already included with many Smart TVs. If you have the convenience, all you need to do is launch your browser, go to the Crunchyroll website, and start watching your favorite anime!
Well, here's what you have to do:
Click the 'Home' button on your remote controller to launch the browser.
Continue scrolling to the right on the bottom app menu until you reach the internet browser. To open it, click on it.
Enter crunchyroll.com into the address bar once it is open.
Log in to your CR account from the website, and you're good to go.
Note: There is a possibility that you might face a black screen when you turn on Crunchyroll app, in that cast, what to do?
Don't worry!
There is a solution of every problem, so don't waste anymore time here and see the guide of troubleshooting steps.
Crunchyroll Youtube:
Can You Watch Crunchyroll on Your Samsung TV Using the Plex App?
Solution as easy as that? NO. Well, so let me explain.
Despite what you may have read, adding the Plex app (which is available on the Samsung smart TV app store) and then adding the Crunchyroll app on the Plex media app will not bring Crunchyroll to your Samsung smart TV.
I looked into it, and here's what I discovered.
As it turns out, the Plex software is available on the Samsung TV app store.
The first untruth is the suggestion that the Plex app supports the addition of Crunchyroll.
It's not the new CR app, sorry to say. You can get recommendations from the Plex app, which contains CR, Netflix, Amazon Prime films, and more, thanks to a simple function called "Discover."
This manner, these services can recommend movies for you to watch.
Well if you are still wanted to have a try then follow these below steps:
Steps:
In order to use your Samsung smart TV, you must first turn it on and establish a secure internet connection via Wi-Fi.
To access the applications, tap the Smart Hub button on the remote control.
To access the download page, type "plex" into the Search bar and click the resulting result.
To get Plex set up on your Samsung TV, select the Install button.
Once you have downloaded and installed Plex, run the program and sign up for an account. If you already have an account, you can sign in by clicking the Sign In button.
On another device, you'll need to enter the activation code seen on the TV screen into Plex's activation page to join your existing account.
Choose Link after this.
Your Plex account has been successfully connected to the Samsung TV's Plex app.
Frequent Asked Questions:
Is it free to use the Crunchyroll app?
The website and app for Crunchyroll are both free, and you don't have to pay to watch anything in their library.
Do Samsung TVS Have Crunchyroll?
Yes, the Crunchyroll app works on many Samsung smart TVs. You can find out if your Samsung TV works with Crunchyroll by going to the Samsung App Store and looking for the Crunchyroll app.
Why Can't I Cast Crunchyroll to My TV?
Check if your TV supports casting.
Make sure that you have the latest version of the Crunchyroll app installed on your phone or computer.
Check your device settings
Check for updates
Try a different casting method
When will Crunchyroll be on Samsung TV?
Crunchyroll is currently available on many Samsung Smart TV models, but this may depend on where you live and what software version your TV is running.
Home Automation

>>

Other

>>

Software & Apps

>>

How to Watch Crunchyroll on Samsung TV (Updated Guide)