Amazon's Alexa smart voice assistant has a large ecosystem of smart home accessories and devices, and one of the most popular categories is smart lighting. Alexa-controlled light bulbs allow you to manage your lights with your voice, including turning them on and off, changing colors, and more. How are you expected to know which Alexa controlled lights are the best when there are so many options?
The Philips Hue A21 1,600 Lumen Bulb is my top pick since it comes from an industry leader, works with a large ecosystem of other Hue devices, and works well with Alexa. It's also really bright, so you can use it practically anyplace and get as lighter as you require.
Things You Should Know:
Dimming and tuning
Color bulbs can change to emit millions of hues; some white models can go from cool to warm tones (expressed as K or degrees kelvin).
Wireless range
Most smart bulbs connect via Wi-Fi. For homes with a weak or spotty internet signal, get a bulb that uses Zigbee mesh wireless and a hub.
Control options
Setup happens via a smartphone app, but you can also control most smart bulbs using Amazon Alexa, Apple HomeKit, or Google Assistant.
Pricing
Most smart bulbs now average $15 or so, and some of them are perfectly good—but some models may cost $50 or more.
Here are the List of Best Alexa Controlled Lights
Recommended By Android central
Pros
Great bulb from an industry leader
Extensive ecosystem of Hue products
Connect up to 50 Hue lights with the Philips Hue Smart Hub
Bluetooth connectivity
Ultra-bright light
Cons
Requires separate hub
No colors
Might be too bright for some uses
Philips Hue is probably the first brand that springs to mind when you think about smart lighting. The product line was first presented in 2012, and it has arguably maintained its position as the leading smart lighting brand to this day.
Despite the fact that Philips Hue produces a wide range of smart lighting products, including bulbs, light strips, and even lamps, I wanted to focus on a simple way to get started with this vast ecosystem. For a modest price, you may acquire the Philips Hue A211, 600 Lumen Bulb and use light almost any place in your home. With a connected smart speaker and Alexa (or Google Assistant), you may choose from thousands of different hues of white light and control it with your voice.
While the Hue Hub (available separately) is required to operate the bulb remotely from the app, built-in Bluetooth technology allows you to manage up to 10 lights in a room while in range. This means you can acquire a feel for smart lighting before determining whether or not you want to upgrade to the Hue Hub. You can create/activate scenes, use preset light recipes, dim the lights, and more using the app and voice. You can even manage up to 50 lights at once with a Hub!
But what sets this bulb apart is the ultra-bright 1,600 lumens that can light up any room to the max, whether it's for applying makeup or shaving in the bathroom or making cooking videos in the kitchen.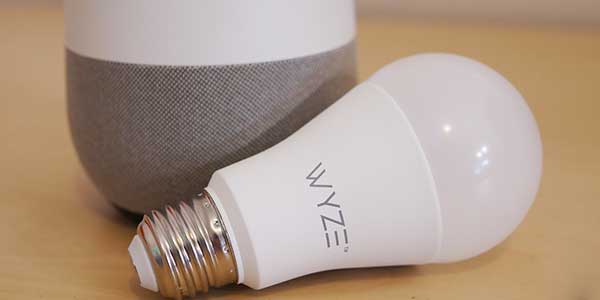 Recommended By Android Authority
Pros
Very affordable
No hub required
Solid app and reliable manufacturer
Can set to different color temperatures and dimness
16 million colors
Cons
Wyze doesn't have a vast ecosystem
If you're new to smart lighting and want to dip your toes in the water with an easy-to-use, low-cost bulb that is essentially plug-and-play, I recommend the Wyze Bulb. Wyze is a smart device startup that has created a name for itself by offering high-quality, low-cost solutions that are compatible with Alexa and other smart assistants and protocols.
Wyze Bulbs are fantastic since they're economical, well-made enough to last more than three months, and simple to use and install. Simply plug it into a lamp or light fixture, link it to your Wi-Fi using the free app, and ask Alexa to find new gadgets. Once she locates it, you may add it to a room group, make routines, or use your voice to adjust the brightness or on/off status.
If you're a creature of habit, you might be out of luck here if you want to utilize the same brand of bulbs throughout your home. So far, Wyze only makes two types of smart bulbs: white and color, so you'll have to widen your product search if you have other lighting demands.
Pros
Convenient smart Wi-Fi bulb with no extra hardware required
Easy setup and control from anywhere with the free Kasa app
Save energy without sacrificing brightness or quality
Dimming flexible white light for customized lighting
Compatible with Android, iOS, and the Google Assistant
Cons
Expensive than the average Led smart bulb with same features
There are many smart lighting alternatives that work with Alexa, Amazon's voice-activated virtual assistant, but TP-new Link's trio of smart bulbs are among the most economical. The new Wi-Fi bulbs, dubbed the LB100, LB110, and LB120, cost $20 each, don't require a hub, and claim to operate with Amazon's Alexa right out of the box.
With a power demand of less than 10 watts, the LB100 (the $20 option) produces 600 lumens of basic, white, dimmable light. The LB110, which costs $25, increases the lumen count to 800, making it comparable to a regular 60W incandescent.
The LB120 includes "color tunability," which allows you to adjust the color temperature of the bulb between a cool, yellowy glow and a warmer, more bluish-white daylight tone.
More: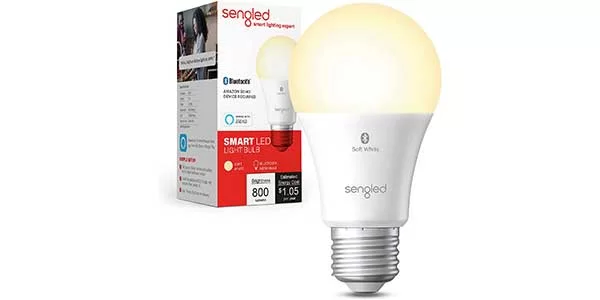 Pros
No hub required
16 million colors
Dimmable
Auto-returns to the last setting
Alexa and Google Assistant compatible
Cons
800 lumens might not be bright enough
Smart bulbs that work with Alexa and Google Assistant are sengled Wi-Fi Classic smart bulbs. To turn your smart light bulbs on/off, create appropriate mood settings, modify brightness, and more, use voice commands, for example. Before getting out of bed, turn on the Alexa light bulb, then dim the smart lights from the couch to watch a movie.
Enhance your smart home with Wi-Fi light bulbs that can be controlled from anywhere. Set timers and light schedules, and automate your smart lights to make it appear as if you're at home even when you're not. You can also make a group for all of your Alexa light bulbs and operate them as a group with Alexa devices or Google Assistant players.
These bulbs that can display more than 16 million colors and shades of white, from candlelight to daylight, to set the mood for any occasion. They will automatically turn to the last setting, so you don't need to reset your dining room lights every night if you only turn them on for dinner.
The LED bulb is a standard A19 size so that it can replace most bulbs in your home, but it's best for lamps and fixtures. You'll get 800 lumens of brightness.
Connect to your home's secure 2.4 GHz WI-Fi network directly (not support 5GHz); No need for a smart hub or extra equipment. All you need is your smartphone, the Sengled Home App and a 2.4 GHz WI-Fi router to start controlling your smart lights from anywhere.
More: Sengled Bluetooth Bulb Troubleshooting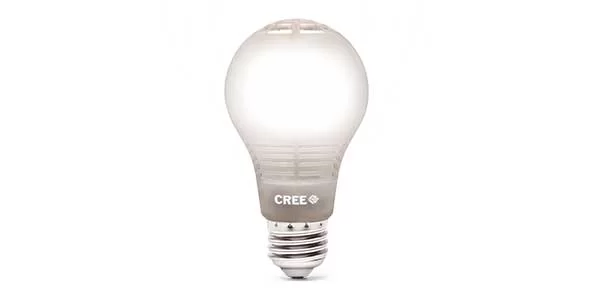 Pros
The Cree Connected LED boasts solid lighting specs
Strong ease of use
Wide range of control options
A terrific price point
Cons
Cree was reticent to add a smart bulb to its best-selling LED array until this year, when the $15 Cree Connected LED was introduced. The new Connected LED shares the same design and illumination specs as last year's well-received Cree 4Flow LED, but adds a Zigbee radio. You'll be able to turn it on and off remotely, as well as plan automated lighting changes, if you pair it with a control hub.
Cree's smart light was closely associated with the Wink Hub, which made sense given that both are available at Home Depot. However, additional control gateways, such as SmartThings and the Philips Hue Bridge, have received formal compatibility since then. You can also use the bulbs with the new D-Link version of the Staples Connect Hub, however official, Zonoff-certified support isn't available just yet.
The bulb works well across all of the platforms we've tested it with, and it shares the strong lighting specs of the 4Flow LED that came before it. Most appealing is the price. At $15 — just a few dollars more than you'll spend on non-connected competitors
Recommended by Android central
Pros
No hub required
One billion colors
Dimmable
Ideal for small lamps
Alexa, Google Assistant, and HomeKit compatible
Cons
800 lumens might not be bright enough
Not compatible with dimmer switches
This tiny bulb, which provides 800 lumens of brightness and can be used to replace a conventional 60-watt incandescent bulb, is ideal for your desk or table lamp. It also has a spectrum of whites and a billion colors to choose from when you want the lighting to match your mood.
You don't need a hub because these lights have built-in Wi-Fi; simply connect them to your home network, download the app to your compatible Android or iOS device, and you're ready to go. You can turn lights on and off, change colors, dimming, and more through the app, either individually or in groups. The lights won't dim using your dimmer switches, but you can dim them with the app. You can also choose from a variety of themes and create custom scenes and timers.
The light bulb is super easy to set up, and if you have an Alexa-enabled smart speaker, you can control it by voice, too. It also works with Apple HomeKit and Google Assistant.
Home Automation

>>

Brands

>>

Amazon

>>

List of Best Alexa Controlled Lights