Home automation is also known as IoT, part of the "Internet of Things." The way you can network devices and appliances to give seamless control over all aspects of your home and more. In terms of lighting and easy monitoring of the devices, home automation has been around for many decades.
Recently, technology has caught up with the concept of the interconnected world by touching your fingertips or giving Alexa, Google Assistant, Siri, and Cortana a basic voice order. Now the vision of getting your home smart is a reality.
Let's say you want to install whole house room thermostat for temperature control and monitoring, choose the best and most stable model and when you consider you should have a lighting system in your house that can be operated simultaneously from your phone with temperature sensors, then you would choose those sensors (hub) that have a large number of compatible products., all these Hubs will be discussed in Convenience section in detail.
OR
If you don't need to monitor each program separately then you can pick any system to fit your needs.
In fact, the functionality of Smart Home features can be grouped into two 5 different sections that nearly cover all smart home features allowing consumers to grasp in depth what smart devices you need.
Each section is divided into sub-sections, such as energy management sub-sections, which include thermostats, lighting, switches & outlets, and the follow-up sections similarly.
Energy management
Safety & Security
Entertainment
Smart Appliances
Convenience
Here Are the Main List of Smart Home Features
Energy management
In the market there are so many popular brands available to manage your smart electrical devices efficiently, for instance thermostat protect and control most of your home main heating and cooling system, users would be able to control the heating and cooling of the home, through the use of both time and parameter-based functions. The user may choose for the heating to come on when outside conditions drop below a certain temperature, there would be heat-sensitive sensors placed outside to detect varying conditions.
You can save almost 40 percent of your household bill by using these sensors, it allows you to report and assess when they are at peak and how to use your temperature appliances to be more efficient.
Thermostats
SOME OF MOST POPULAR DEVICES YOU CAN CHOOSE
Nest Learning Thermostat (Alexa Compatible devices)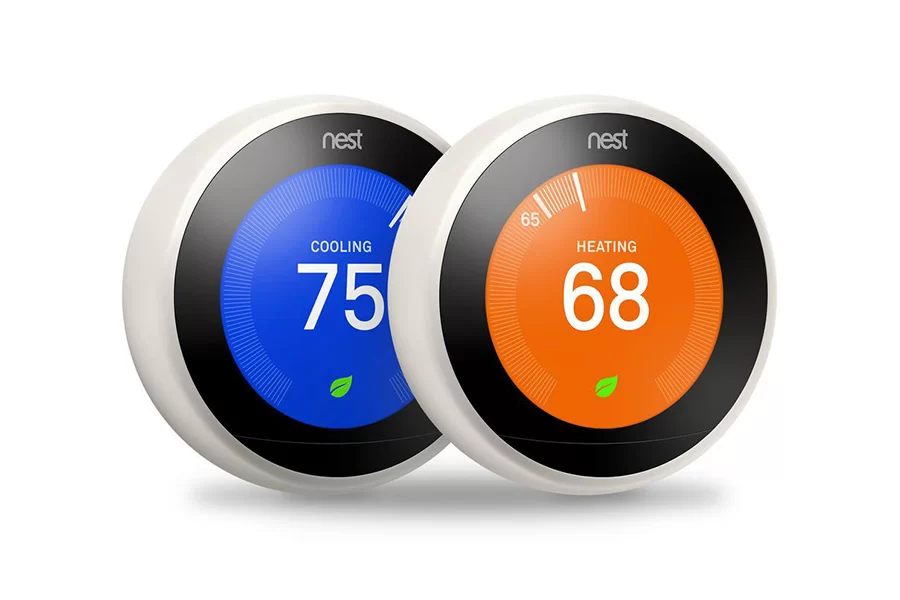 Auto-Schedule: No more confusing programming. It learns the temperatures you like and programs itself.
Wi-Fi Thermostat: Connect the Nest Thermostat to Wi-Fi to change the temperature from your phone, tablet or laptop.
Energy Saving: You'll see the Nest Leaf when you choose a temperature that saves energy. It guides you in the right direction.
Smart Thermostat: Early-On Nest learns how your home warms up and keeps an eye on the weather to get you the temperature you want when you want it.
Home/Away Assist: The Nest Thermostat automatically turns itself down when you're away to avoid heating or cooling an empty home.
Works with Amazon Alexa for voice control (Alexa device sold separately)
Auto-Schedule: Learns the temperatures you like and programs itself in about a week.
Price: $249.00
Ecobee4 Smart Thermostat With Built-In Alexa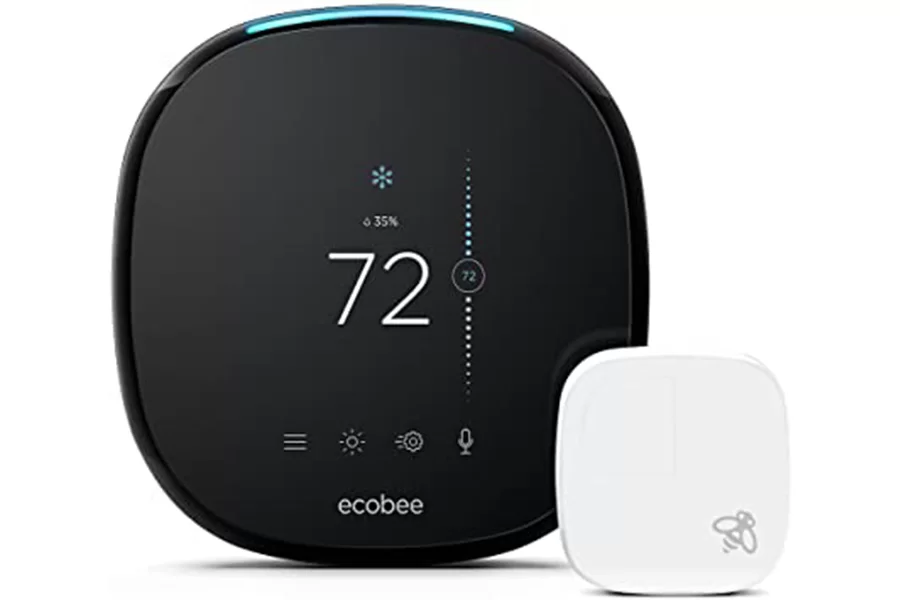 ROOM SENSORS: Place them in the rooms that matter the most and have the temperature balanced throughout your whole home. Measuring both occupancy and temperature, sensors signal your ecobee Smart Thermostat to automatically switch to the right mode for comfort when you're home or for savings when you're not. One Room Sensor included, 2-pack sold separately
EASILY INSTALL YOURSELF: It only takes about 30 minutes, thanks to an easy to follow installation guide and an in-app step-by-step walkthrough. Everything you need comes in the box, including a Power Extender Kit for homes with no common wire (C-wire). Compatibility- Gas, oil, electric, dual fuel, Conventional (2H/2C), Heat Pump (4H/2C), Humidifier, Dehumidifier, Ventilator, HRV or ERV
CONTROL FROM ANYWHERE: Easily adjust your thermostat from wherever you are using your iOS (iPhone, iPad, Apple Watch) or Android device. The ecobee mobile app is available in the App Store or on Google Play. Works with: Apple Homekit, Amazon Alexa, Samsung SmartThings, IFTTT and more.
BUILT-IN ALEXA: Control your thermostat using your voice with built-in Alexa. Ask to play music, hear the news, set a timer, adjust the temperature, and so much more. Wifi connectivity is ieee 802.11 b/g/n at 2.4 GHz. Tip-make sure your HVAC panel is fully closed. Some systems will not turn on if the cover panel has not been closed properly.Voltage Type:Line Voltage.
Price: $189.00
Google Nest Thermostat E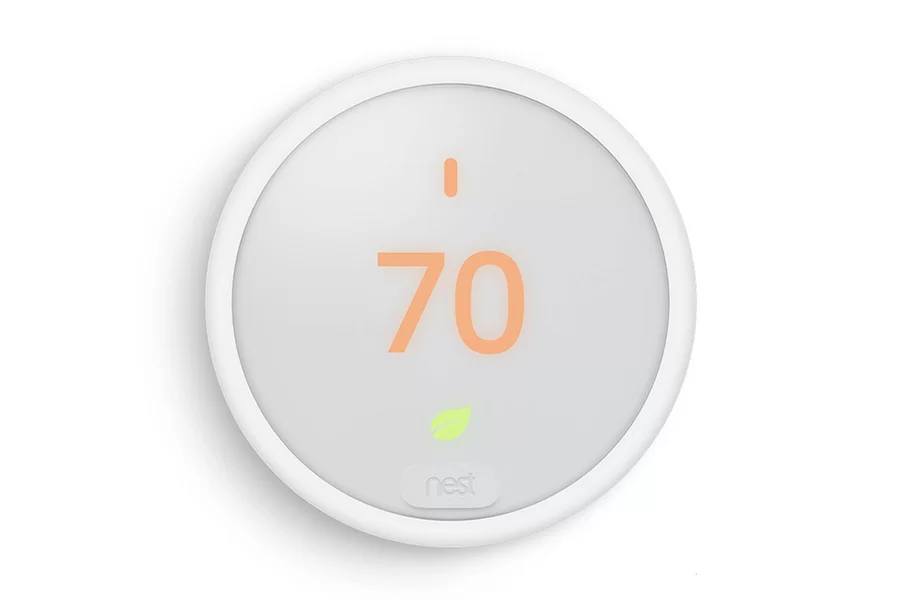 Its simple design and new frosted display blend into the background. With proven energy-saving features, the Nest Thermostat E can help you save from day one. And you can change the temperature from anywhere – the beach, the office or your bed.*
Frosted display: Blends into the background and fits into any home.
Home/Away Assist: Turns itself down after you leave, so you don't waste energy heating or cooling an empty home.
Remote control: Use the Nest app to change the temperature from anywhere – the beach, the office or your bed.
A simple schedule: Start with a basic schedule, then adjust it whenever you like.
Proven energy-saving features: Like the Nest Learning Thermostat, the Nest Thermostat E can help you save from day one.
Price: $164.95
Emerson Sensi Wi-Fi Smart Thermostat DIY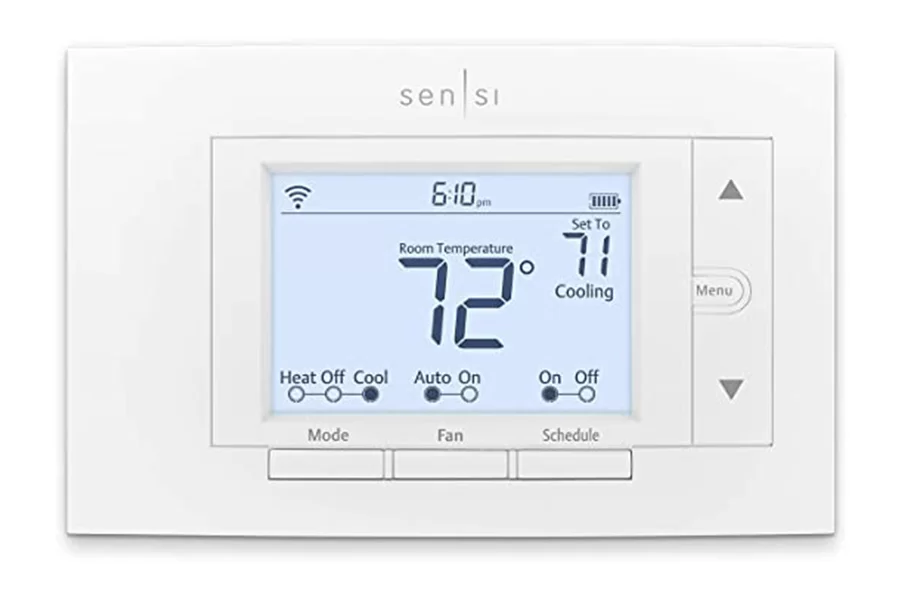 SAVE ABOUT 23% ON HVAC ENERGY*: The ENERGY STAR certified Sensi thermostat helps you save on your HVAC energy costs, with features like geofencing, 7-day flexible scheduling, remote access and in-app system usage.
MOST INSTALL IN 30 MINUTES OR LESS**: Use the built-in level and step-by-step app instructions for a quick installation. Skip any extra work painting or patching the wall thanks to the standard thermostat size.
EXTENSIVE COMPATIBILITY***: Works with the HVAC equipment found in most homes – a c-wire is required for heat-only, cool-only and heat pump systems. Check system and router compatibility at sensi.emerson.com/compatibility
SMART HOME COMPATIBLE: Works with Amazon Alexa, Google Assistant, Apple HomeKit (c-wire required), and Samsung SmartThings smart home platforms.
USAGE REPORTS: Monitor current day and historical heating, cooling and fan runtimes right in the app.
GET REBATES: Find utility rebates in your area through the rebate finder at sensi.emerson.com/rebates.
Price: $120.46
Eve Degree (Apple Home Kit)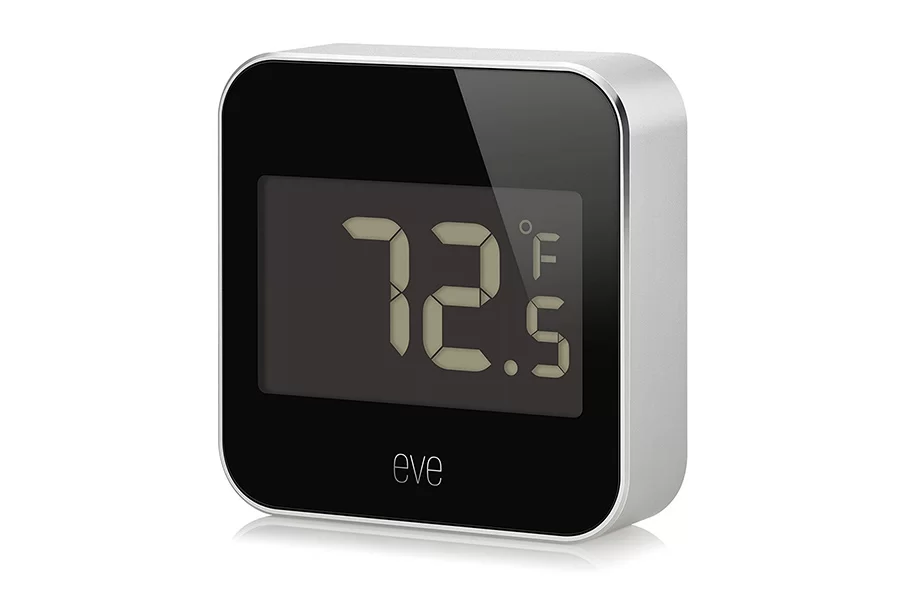 Track outdoor temperature, humidity, and air pressure
See temperature or humidity directly on the LCD display
View your data by day, month or year
Anodized aluminium body with IPX 3 water resistance
Home Kit-enabled for unparalleled ease of use and advanced security
Ask Siri for temperature and humidity measurements
Price: $61.99
Honeywell Home Thermostat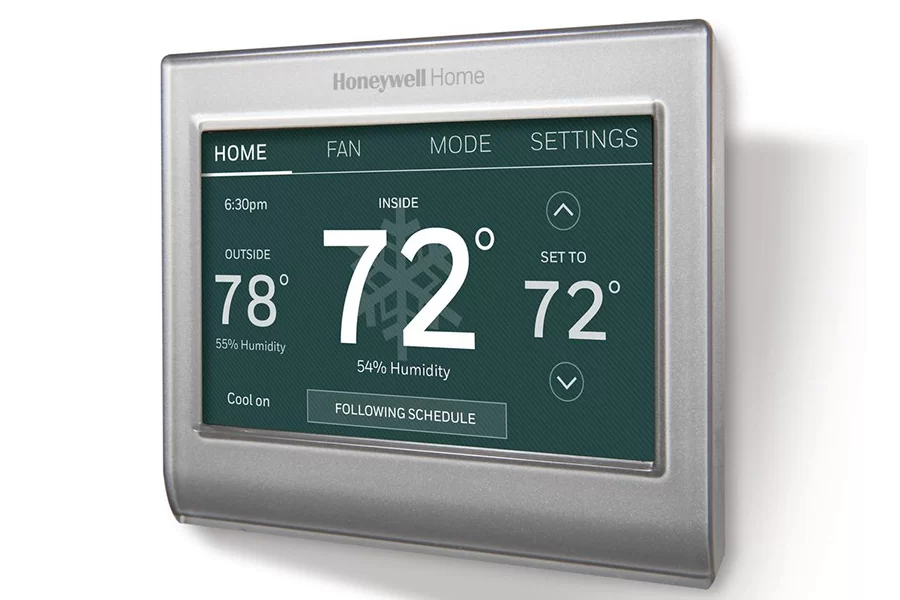 Compatible with: Amazon Alexa, SmartThings, Google Home, IFTTT.
Check to see If your new thermostat qualifies for a utility rebate; Auto-updates for daylight savings; adjusts for 12/24-hour and multi-language needs.
Customizable touchscreen in full Color with easy to read numbers and text, view your local weather including indoor and outdoor relative humidity levels.
Flexible programming options available based your home or small business schedule, or based on your utility; s peak rate pricing through their demand response programs.
Receive intelligent alerts like air filter change reminders, humidifier pad replacement reminders, high/low temperature warnings, and status of internet connection.
SOME OF MOST POPULAR DEVICES YOU CAN CHOOSE
Lighting
Philips Hue Smart Light Bulb Starter Kit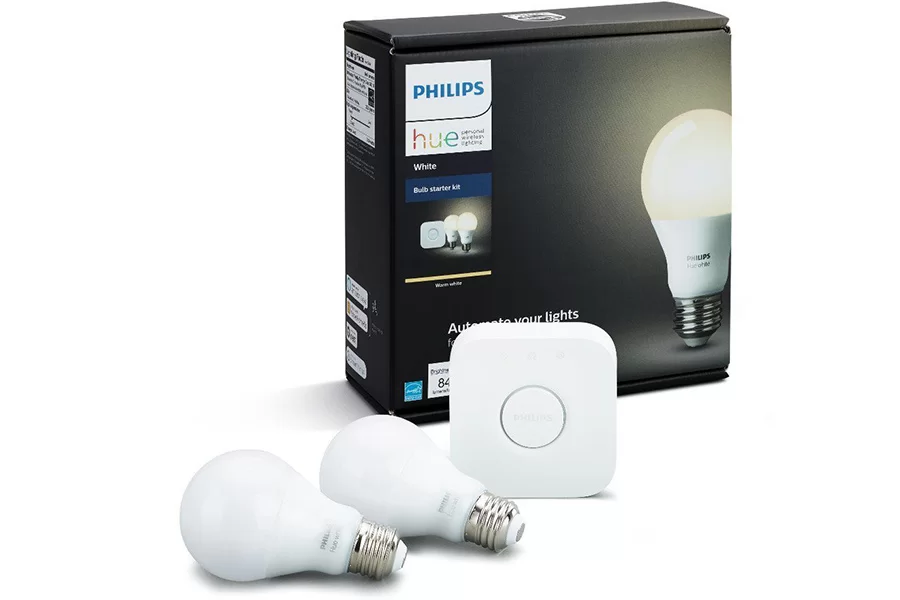 Though it comes in at over $100, the Philips Hue White Ambiance Smart Light Bulb Starter Kit is the best by far.
The kit comes with four A19 LED smart bulbs that project a soft, white light, that can be warmed up or cooled down to your liking, from "warm white to cool daylight."
Up to 50 bulbs can be linked together using the Philips Hue Bridge that comes in the kit.
To change the brightness, put the lights on a schedule, or dim the bulbs, you can use the Hue app on iOS or Android.
Price: $114.49
Wyze Bulb 800 Lumen A19 LED Smart Home Light Bulb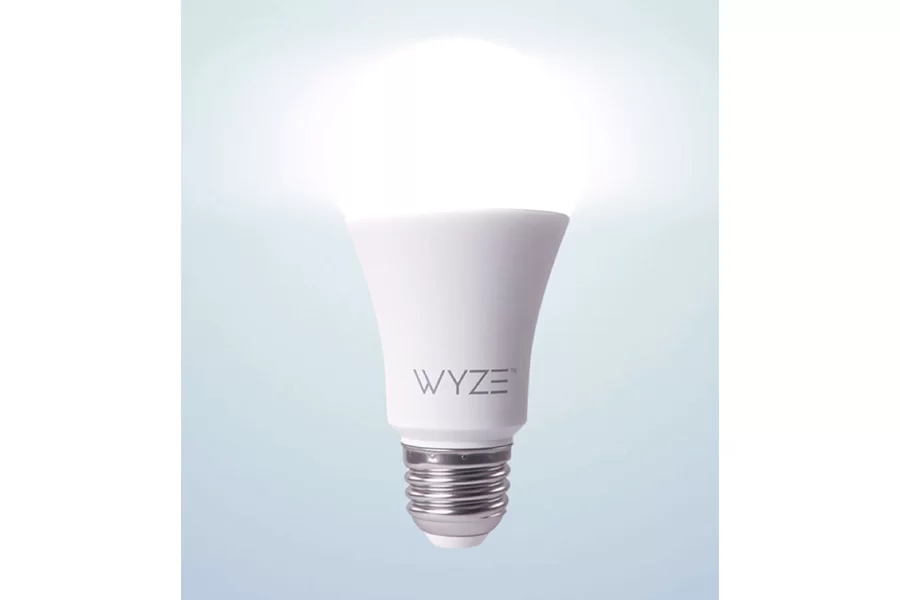 Set any mood with Wyze Bulb's tunable white color temperature. Use warm white (2700k) to relax in the evening and daylight (6500k) to wake up with morning coffee.
9. 5-watt LED bulb (60-watt equivalent) produces up to 800 lumens and can be dimmed using voice control or the Wyze App (do not use with dimmer switches)
No Hub Required. Wyze Bulb connects directly to your 2. 4GHz WiFi network (does not support 5GHz Wi-Fi) and the free Wyze app for a quick and easy setup
Automate your lights with Wyze Sense (sold separately): Wyze Sense's contact and motion sensors allow you to control your lights based on motion or opening/closing of a door so they're on when you need them and off when you don't. You can also integrate with IFTTT to link Wyze Bulbs to the rest of your smart home devices.
Make it look like someone's home: Vacation mode turns lights on/off on a variable schedule while you're away.
Set Schedules: Set your Wyze Bulbs to turn on and off on a custom schedule so you never come home to a dark house.
Group Control: Add multiple bulbs to a group and control them all simultaneously or use Shortcuts to control all your Wyze devices at the same time.
Price: $39.06
Sengled Element Classic A19 Kit & Sengled Wi-Fi Smart Bulb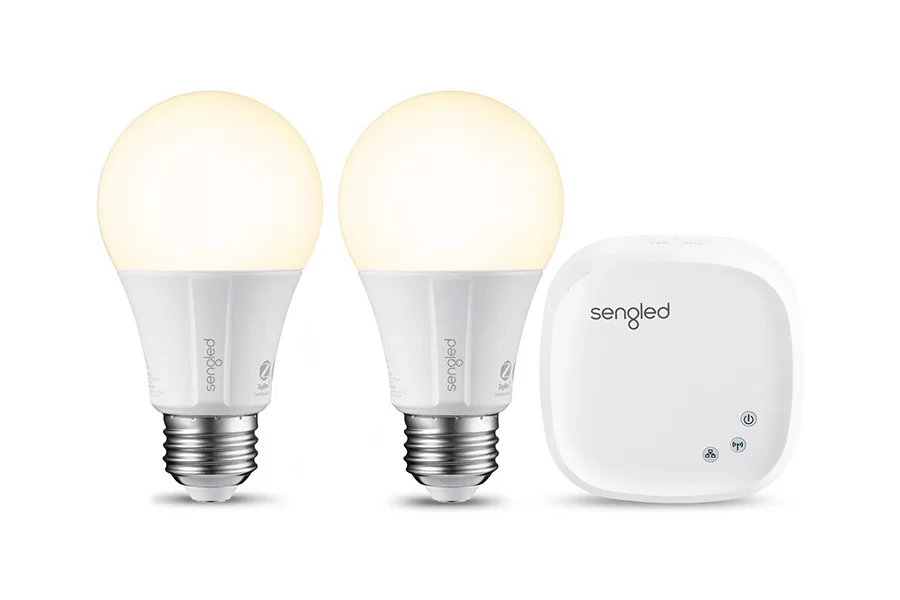 Connect smart light bulb to Sengled Smart Hub, which works with both 2.4G & 5G WiFi router (Connect Hub to your router with Ethenet cable). High connection reliablity even add up to 64 smart bulbs to the smart hub system.
Smart light bulbs that work with Alexa and Google Home. Control your smart light bulb via voice commands to turn your smart bulbs on/off, adjust brightness and more, e.g. switch on the a19 Alexa light bulbs before getting out of bed, dim the smart lights from the couch to watch a movie.
Easily setup via using Sengled Home App (iOS and Android). Schedule your smart lights to slowly light up. Starting at the set time, the smart bulbs will slowly brighten throughout the timespan you set. Your lights will slowly get brighter in the morning.
Enhance your smart home with smart bulb soft white lighting, controlled remotely wherever you are. Set timers and light schedules, automating your smart light bulb to make it seem like someone is home even when you are away. You can also create a group for all of your a19 alexa light bulbs, and easily group control your smart light bulbs with Alexa, Google Home and IFTTT.
Lifx Mini 800-Lumen Light Bulb Best changing color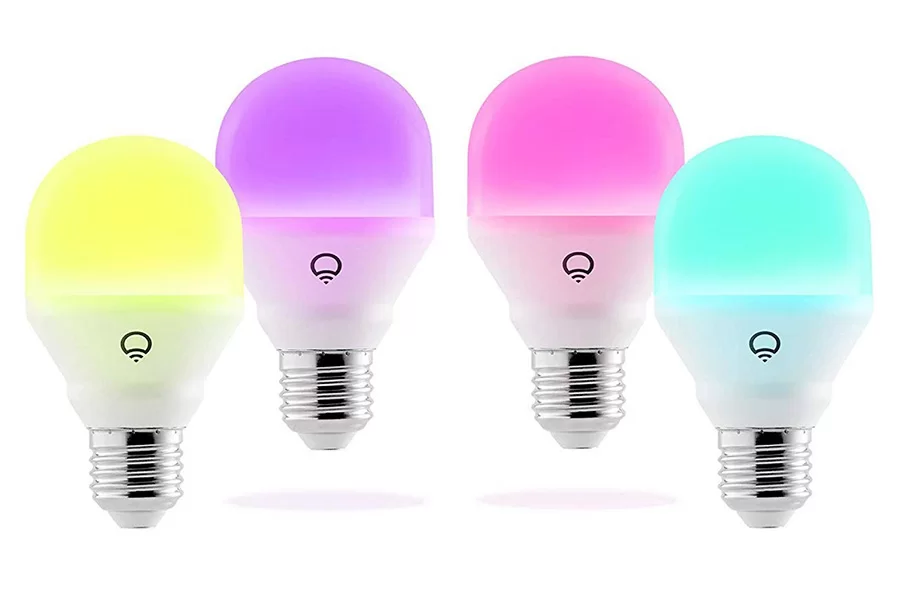 Apple HomeKit and the Google Assistant for voice control. Color Temperature-2500K to 9000K.
LIFX screws in like any traditional light bulb. Simply download the app, connect to Wi-Fi and you're ready to go. No hub needed. LIFX lights are not compatible with your household dimmer switches.
Built in Wi-Fi & LIFX cloud. Offers full Lighting control via Wi-Fi with our LIFX iOS, Android and windows 10 apps. Ac cess your bulbs anywhere, anytime via the cloud.
Adjustable and dimmable. Connected Lighting for your space, time of day, and mood.
Price: $133.95
Kasa Smart Wi-Fi Light Bulb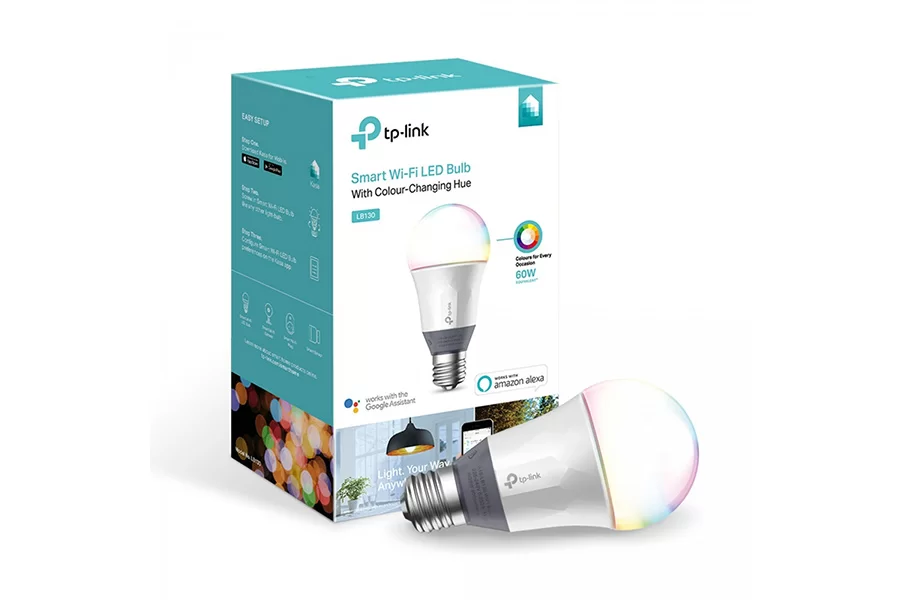 Kasa Smart's dimmable light bulb has a dimming range from 1 percent to 100 percent; Set the right brightness for any mood or activity.
Turn your bulb to full brightness to get your Kids up in the morning or dim it enough for them to fall asleep at night.
No need for a hub or extra equipment; All you need is your smartphone, the Kasa Smart app and a Wi Fi connection to start controlling your bulb from anywhere.
Use simple voice commands to control your Kasa smart dimmable light bulb with any Amazon Alexa, Google Assistant or Microsoft Cortana; Just tell your voice assistant to dim your lights and set the perfect mood for movie night.
Price: $16.99
Maz-Tek Plug-In LED Night Light
You can stepless adjust the Warm white brightness from 0 lm to 15 lm with a slide switch. You're able to set your desired brightness on different occasions to provide the best using experience.
With smart dusk to dawn sensor, the night light will auto turns on at night or when ambient lighting becomes insufficient. Emitting gentle light that is easy to your eyes, while bright enough to light up your way in the darkness.
Well-designed by senior designer, this nightlight is small and exquisite to catch your eyes. When plugging into any standard outlet, it will not obstruct the second outlet. You will fall in love with this small, exquisite and well-designed night light.
Price: $12.99
Philips Hue Indoor Motion Sensor
The Smart sensor detects optimum daylight levels to conserve energy during the day.
During the night the Philips Hue Motion Sensor will switch to smart night light settings: a gentle, warm light setting to help you navigate during the night without disturbing your rest.
The device is battery powered, wireless and installation free (no re-wiring required) to control your lights without hassle.
Place anywhere in your home including your hallway, bathroom, kitchen, and more. The integrated light sensor saves energy by detecting when rooms are vacant and automatically turning off lights.
The Philips Hue motion sensor requires a Philips Hue bridge to make it part of your smart home lighting system. The Philips Hue system can control up to 50 smart lights.
More Smart Devices: Google Home Compatible Devices List
Switches
SOME OF MOST POPULAR DEVICES YOU CAN CHOOSE
Leviton Decora Smart Wi-Fi 15A Switch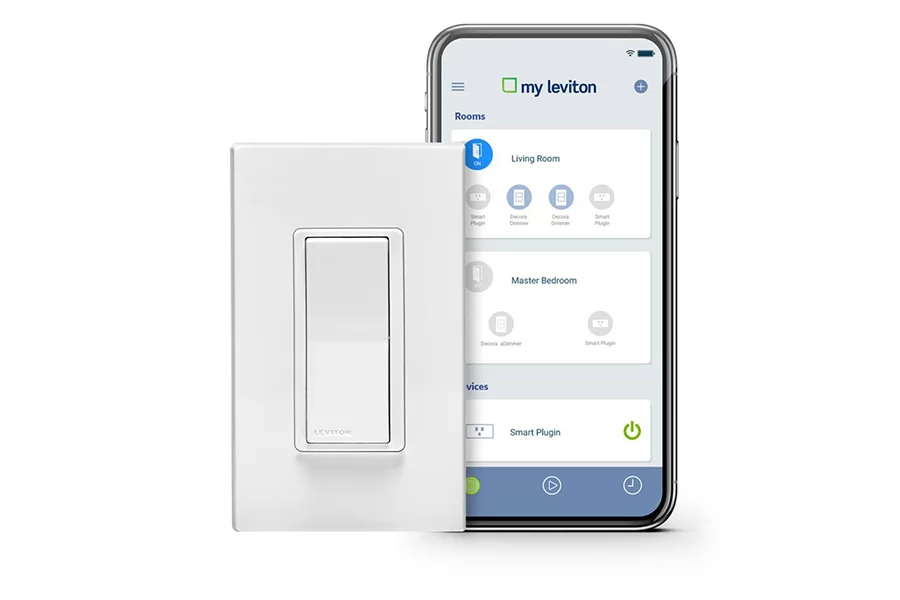 Works with Alexa for Voice Control (Alexa device sold separately). Works with Nest automate lighting based on sensors or alarms.
Control your home from anywhere: No Hub required simply replace your existing light switch. Wifi devices supported 802.11 a/b/g/n networks at 2.4 GHz and 5 GHz with WPA or WPA2 security.
Schedule your lights to turn on when you want them including sunrise/sunset, easily create fun lighting scenes, or use your voice to ask Alexa or Google to turn off all lights.
Control up to 20 residences, 99 Smart devices, 50 rooms, 50 scenes, 50 activities, and 50 schedules per account, plus adjust fade rates, LED activity, preset brightness levels, and more
Your pre-set schedules live inside each device, so your schedules always run as expected.
Works with Google Assistant; Integrate with IFTTT, utilize auto shutoff in closets, hallways and bathrooms; plus engage home vs. away perfect for vacation.
Requires Neutral Wire; Rated for LED and CFL loads up to 600W, incandescent loads up to 1800W, or fluorescent ballast loads up to 15A.
Price: $43.15
Philips Hue Dimmer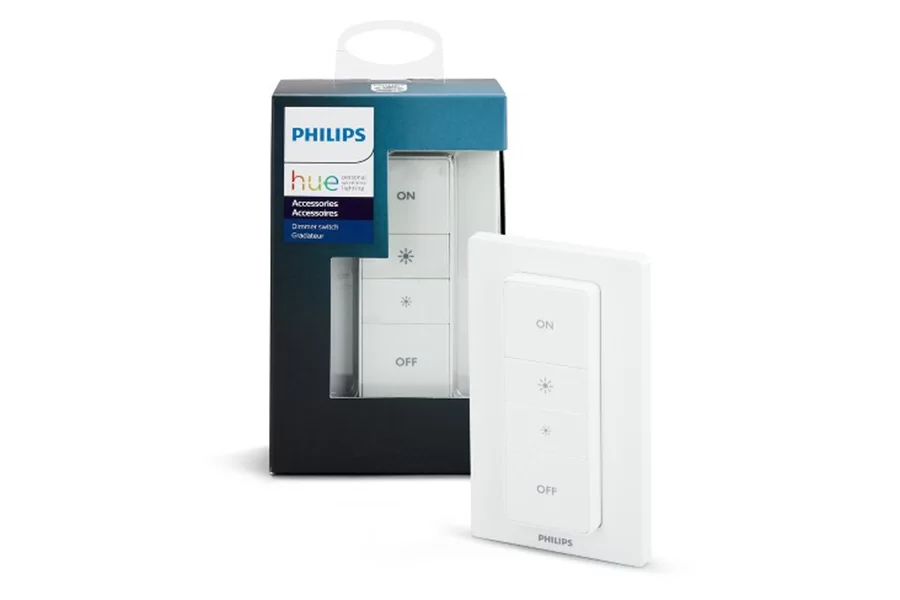 The Philips Hue Smart Dimmer Switch allows you to Control Your Philips Hue Smart lights from the comfort of your couch or Bed; The Battery Powered Wireless Hue Dimmer Switch with Remote smoothly adjusts the intensity and Color of Your Philips Hue Smart bupounds, and switches them on and off.
When using Your Philips Hue Smart Dimmer Switch with Philips Hue Smart Bupounds, you can use the on button to switch between 4 light recipes without the Philips Hue app, or use the Philips Hue app to configure Your 4 favorite scenes hue Ecosystem; This is the Perfect way to personalize Your Smart Home.
Control up to 50 lights using the Philips Hue hub, or use the Dimmer switch without the Philips Hue Hub to Control up to 10 Smart lights; The Philips Hue Dimmer switch doesn't require an internet connection to work.Voltage:1.5 volt.
Mount the Philips Hue smart Dimmer switch anywhere with the included screws or adhesive tape, the removable remote for ease of use; No re wiring required.
Price: $24.98
Lutron Aurora Smart Bulb Dimmer Switch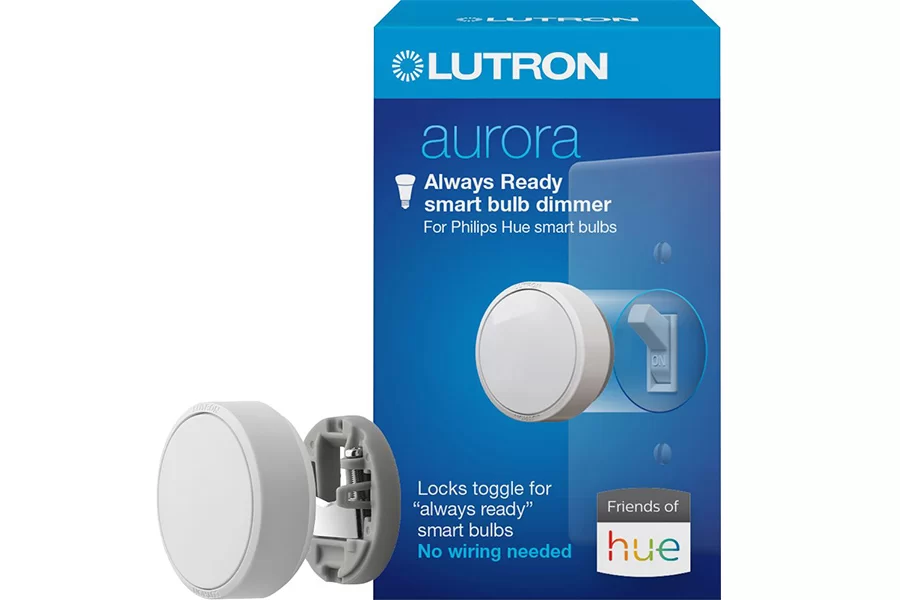 Smart dimmer switch keeps Philips Hue smart bulbs in 'ready mode' and provides easy dimming for everyone, no app required.
Simply "locks" existing toggle switch, keeping it in the on position, preventing anyone from accidentally turning off the smart bulb functionality.
Maintains connection with Philips Hue smart bulb, even if the Wi Fi goes down, so that you always have control over your lights.
Allows for anyone to adjust your Philips Hue smart bulbs at the wall, no app required.
Rotary knob easily provides the perfect lighting level; tap to turn lights on/off, or rotate to dim/brighten lights.
Price: $39.95
Lutron Caseta Smart Start Kit for Dimmer Switch with Smart Bridge and Wall Mount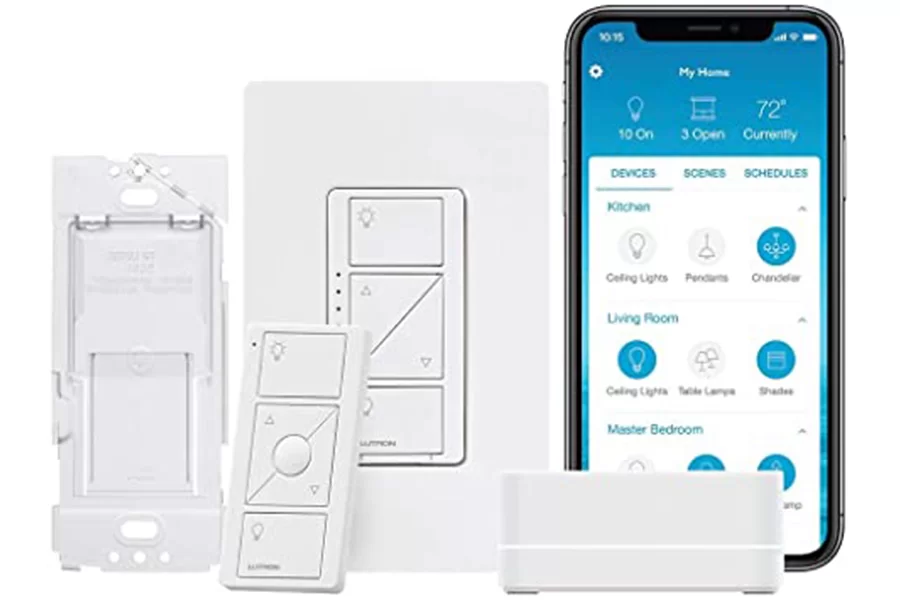 Set lights to automatically adjust with changing seasons so your family always comes back to a well-lit home you can also enable the Smart Away feature to randomly turn your lights on and off to look like you're home even if you're away.
Caseta connects with more leading smart home devices – including Alexa Apple Home Kit the Google Assistant Serena shades and Sonos – than any other smart lighting control brand.
You can create personalized schedules to turn on off or dim lights at set times to best fit your everyday routines or activate favorite lighting scenes with the touch of a button.
The smart bridge doesn't use Wi-Fi so you get super-fast ultra-reliable smart lighting that works right without slowing your Wi-Fi down with more devices.
Price: $99.95
C by GE 4-Wire Smart Switch Dimmer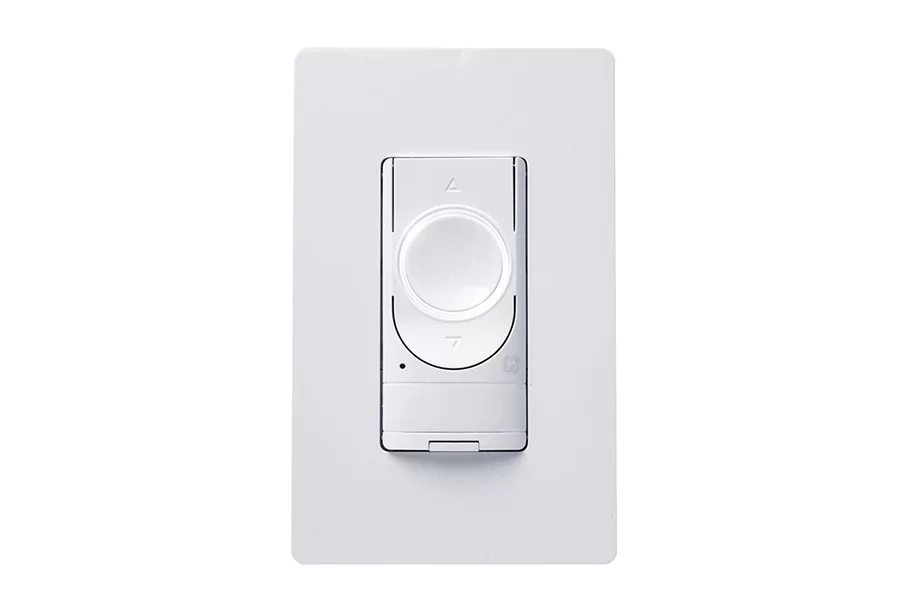 A Smart Switch for Everybody in the House: The C by GE Smart Light Switch comes with an LED dimmer so you can control your lights through the mobile touch app or voice assistant.
Get convenience and comfort with your smart bulb and LED dimmer switch always being ready to respond. With enhanced functionality like out of home control and scheduling, you will never come home to a dark house.
Build Your Smart Home with Smart Bulbs That Work with Alexa/ Google Home: The C by GE Smart Bulbs and the Smart Switch Dimmer work with voice and app control at all times, even when the wall switch is turned off.
Make Traditional Light Bulbs Smart Bulbs: The C by GE Led Dimmer Switch Allows You to Easily Make Your Light Bulbs Compatible With Google Home or Alexa When Paired With Your Smart Devices.
Price: $45.82
Ecobee Switch +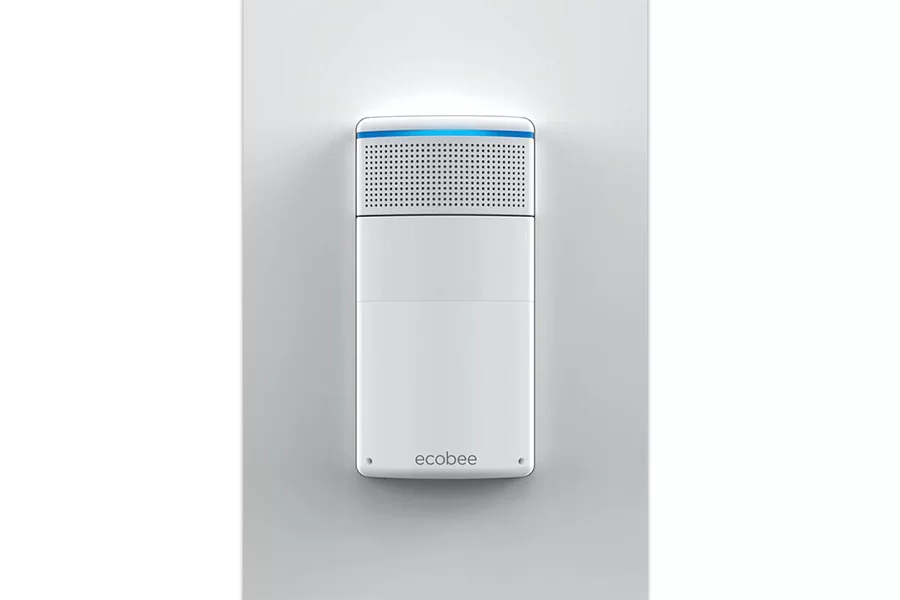 With built-in motion detection, ambient light sensors, and built-in Alexa you can control your home's lighting like never before.
It only takes about 45 minutes, thanks to an in-app step-by-step walkthrough and handy videos. Everything you need comes in the box—no need for an electrician.
Don't feel like getting off the couch? No problem. Use the Eco bee mobile app on your Android or iOS device to switch the lights on or off – or just go ahead and Ask Alexa.
Switch the lights on and off, control other parts of your smart home, or ask Alexa to play music, hear the news, set a timer, adjust the temperature, and so much more.
Price: $38.91
More Switches: Smart Light Switch Alexa
Outlets
SOME OF MOST POPULAR DEVICES YOU CAN CHOOSE
TP-Link Kasa Smart Plug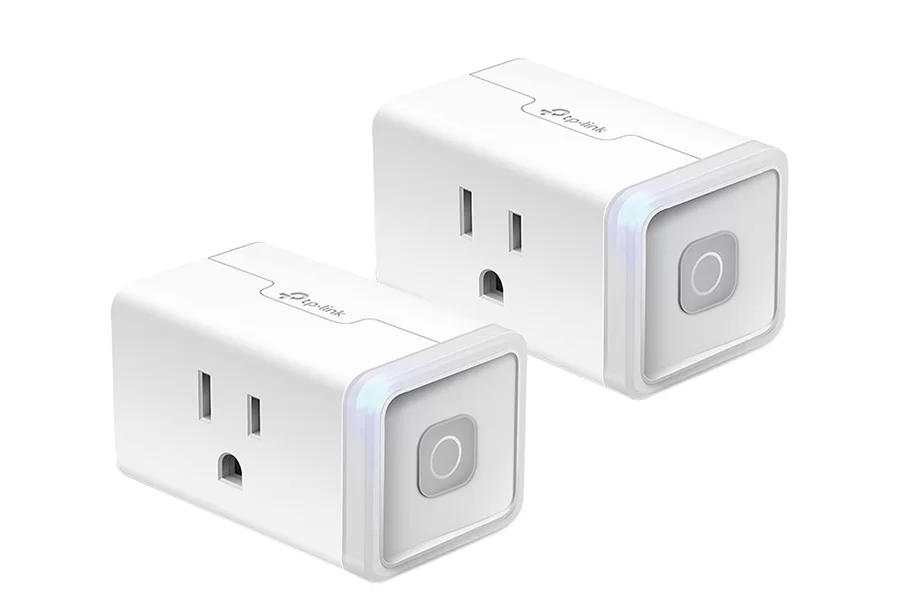 Turn electronics on or off from anywhere with your smartphone using the Kasa app (compatible w/ android & iOS).
Works with Amazon Alexa, Google Assistant and Microsoft Cortana supported devices for a hands free experience.
Controls light duty plug in electronics with loads up to 10A (i.e.; lamps, TVs, stereos, etc.).
Schedule the smart plug to automatically switch on and off when away or set a scene for controlling many devices with a single button.
Requires a secured 2.4 GHz WI-Fi network connection.
Price: 9.99
Belkin Wemo Mini WiFi Smart Plug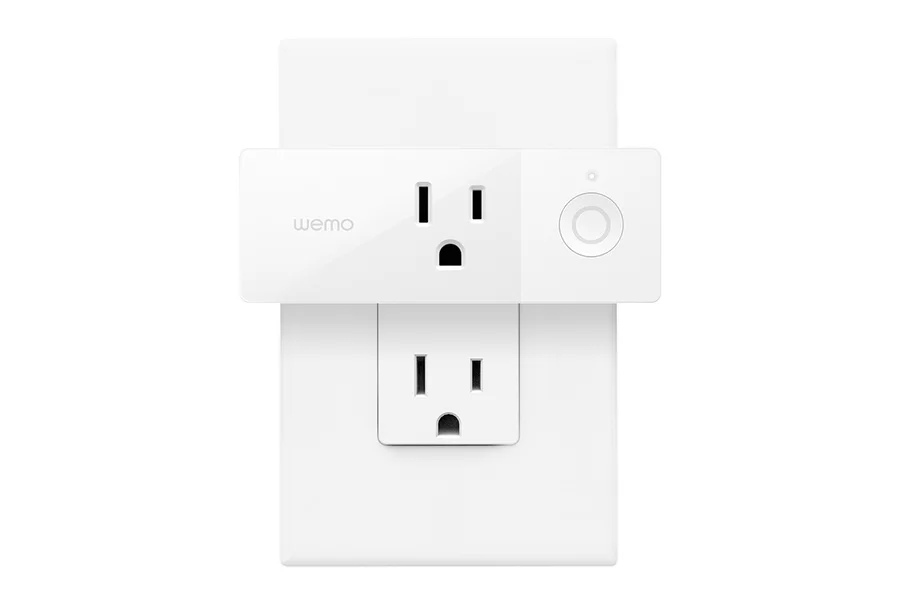 Plug in a WeMo Mini Smart Plug, download the free app, and control your lights and appliances from your phone and your voice through Alexa, Google Assistant and Apple Home Kit. Only needs Wi Fi. No hub or subscription required.
Compact size. WeMo Mini features a sleek new form factor that allows you to stack two Mini Smart Plugs in the same outlet. Minimum System Requirements Wi-Fi router, Android 4.1 or higher, iOS 9 or higher.
Schedule automatically. Never come home to a dark house. Schedule the fan to turn on before you arrive. Sync lamps and devices to sunrise, sunset, or pre-set times automatically.
Voice control with Alexa, the Google Assistant and Apple Home Kit. Pair with voice built in devices like Apple Home pod or Google Home and control your lights and appliances with your voice.
Price: $19.99
GE Enbrighten Z-Wave Plus Smart Switch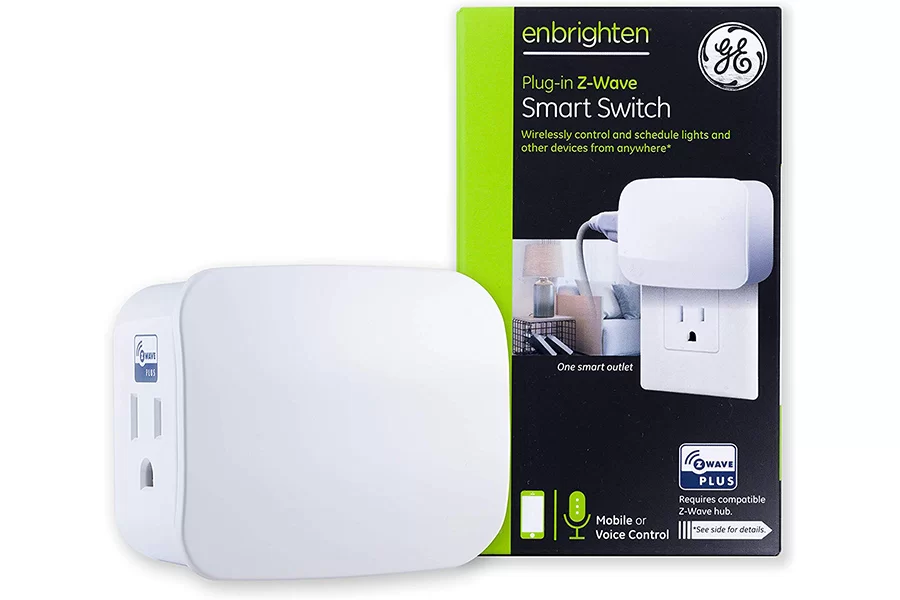 ALEXA & GOOGLE ASSISTANT COMPATIBLE (requires a Z-Wave certified hub). Works with the following Z-Wave certified hubs: SmartThings, Ring Alarm, Wink, ADT Pulse, ADT Command, Trane, Vivint, Nexia, Honeywell, HomeSeer, Vera and more.
Control the device remotely with your smartphone and voice commands when connected to a compatible hub or enjoy manual ON/OFF operation from the switch. Home automation is simple through custom scenes, versatile scheduling and convenient alerts.
Use one grounded Z-Wave controlled outlet to wirelessly schedule and operate a lamp or small appliance from anywhere at any time with a mobile device.
Z-Wave Plus works with all previous Z-Wave generations to allow continued expansion of your smart-home network. The switch is capable of controlling indoor fixtures for whole-home automation.
No wiring required. Simply plug in the device and connect to your hub for convenient on/off functions.
Price: $32.64
More Outlets: Top 10 IFTTT Plugs
Safety & Security
With smart home technology it's much easier to keep your home and family secure. Dangers such as water spills, explosions, and carbon monoxide leakage can be detected and avoided easily.
With the advances in smart technology, the inclusion of safety features makes sense. The user will be able to monitor the alarm's arming and disarm, as well as change different alarm settings, such as key code. The user can also have the option to customize settings for the intrusion detection.
Smart and other smart devices help keep a close eye on your home and ensure that it is protected at all the times, even when you're away.
For Safety
SOME OF MOST POPULAR DEVICES YOU CAN CHOOSE
SmartThings Multipurpose Sensor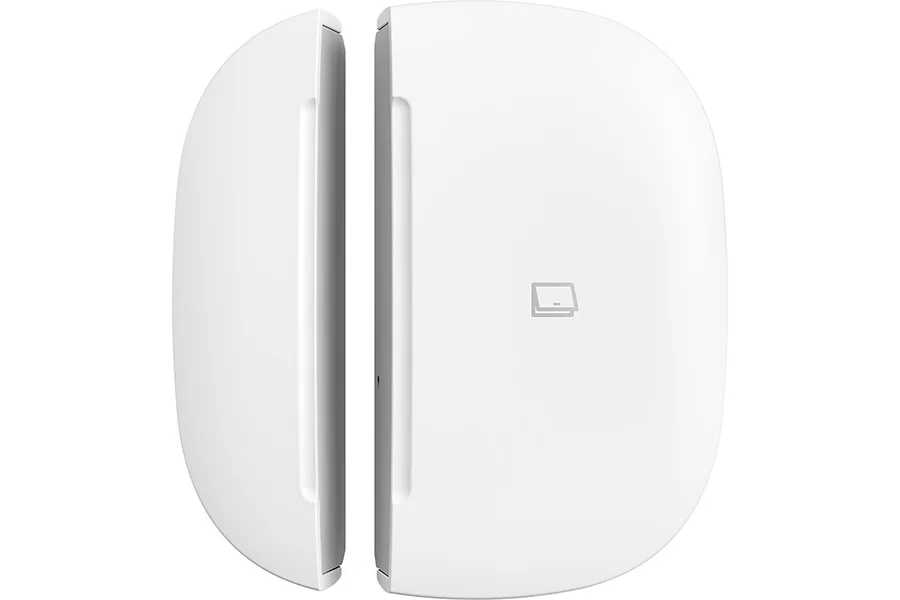 Versatile Monitoring: All-in-one open/close, vibration, orientation, angle (tilt), and temperature sensor for multipurpose functionality.
24/7 Monitoring: Receive instant phone alerts if a door, window, cabinet or drawer opens unexpectedly.
Stay Safe: Get a notification if you forgot to close your doors or windows to ensure your home stays safe.
Requirements: Must have SmartThings App and SmartThings Hub or compatible device with SmartThings Hub functionality (connected devices sold separately).
Compatibility: Works with Google, Amazon Alexa, SmartThings, and ZigBee communication protocols.
Price: $17.99
Nest Protect Smoke and Carbon Monoxide Alarm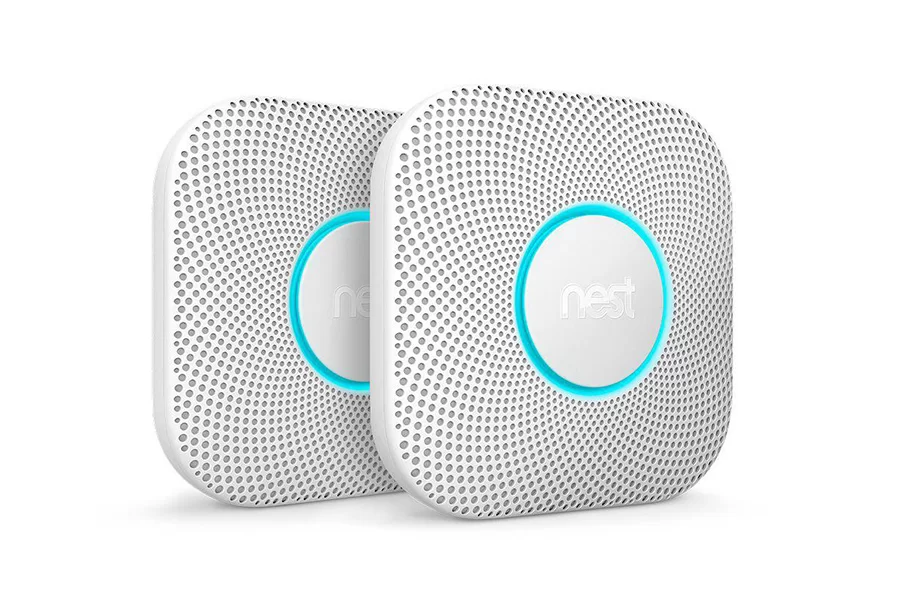 Nest Protect sends you a message when there's a problem or the batteries run low.
Nest Protect speaks up if there's smoke or CO and tells you where it is, so you know what to do.
Carbon monoxide is an invisible, poisonous gas. Nest Protect tells you where it's hiding.
Usually Nest Protect has its light turned off, but when you walk underneath it, path light can light your way.
Compatibility: Works with Google
Price: $119.00
Ecolink Zwave Plus Flood & Freeze Sensor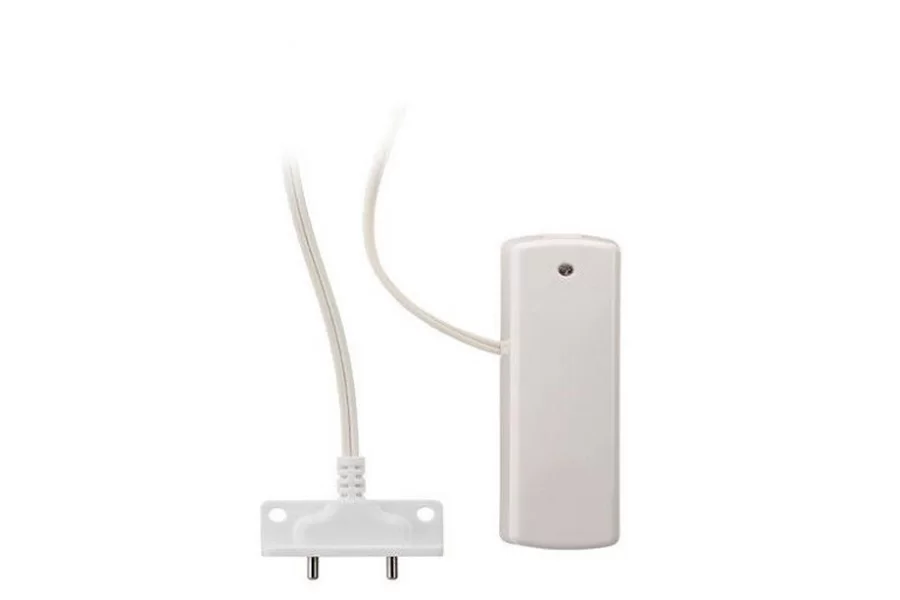 Easily to install sensor with 36in probe to quickly detect leak under sinks, behind refrigerators etc. before they turn into expensive repairs.
It triggers at 41◦F (5◦C) to notify you before a pipe freeze condition occurs or use it to tell your Z-wave thermostat to turn on/up the heat.
Five year battery life on one CR123A lithium battery.
Compatible with SmartThings, it works with most brands of Z-wave home security hubs like Vera Plus, Vera Edge, Vera Lite, HomeSeer, D-link staples connect and Piper NV.
Price: $30.17
SimpleSENCE Leak and Freeze Sensor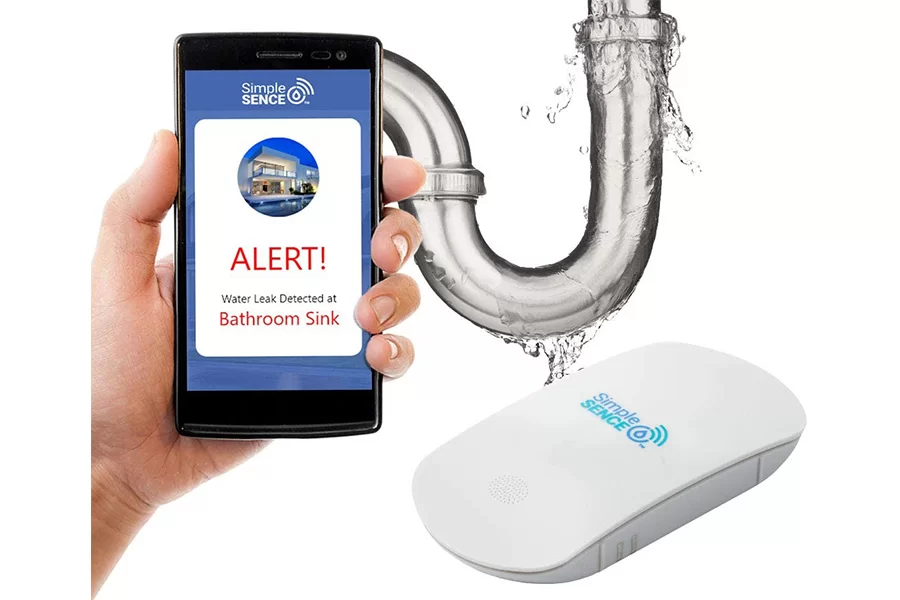 Protects your home with around the clock leak and freeze detection. Immediately alerts you via email, text and 80db audible alarm when a leak is detected.
Two-year battery life with two easily replaceable AAA batteries, plus battery and WiFi strength levels on the SimpleSENCE app.
Connects to your Home 2.4G Wi-Fi in only a few minutes and the easy to use SimpleSENCE App allows you to be up and running with no gateway needed, no additional equipment required, and no monthly subscription fees. 100% compliant with new 2020 state enacted cyber security regulations.
Place next to water heaters, washing machines, dishwashers, under kitchen and bathroom sinks, behind toilets, in basements, next to sump pumps, and in attics.
Price: $69.90
Kidde Wireless smoke detector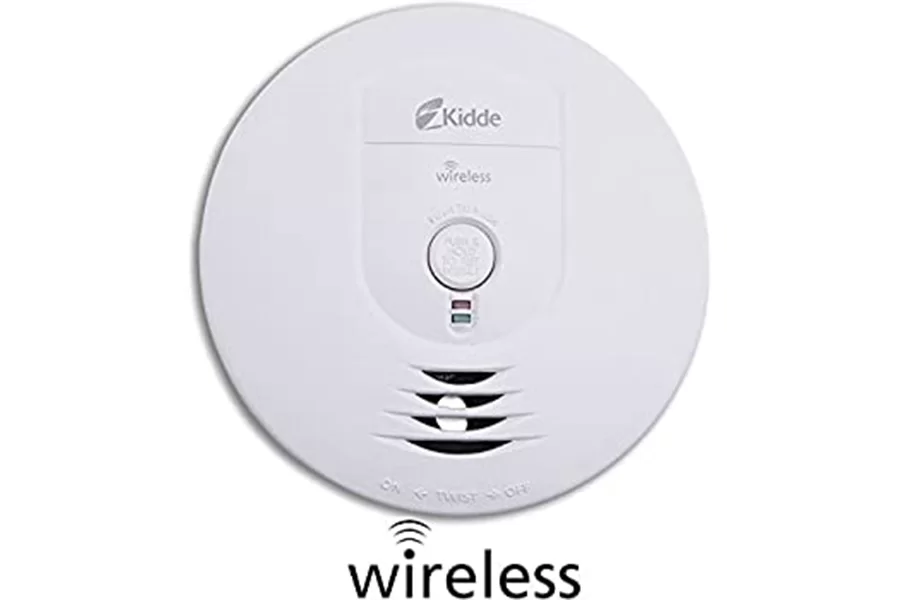 Wireless technology uses radio frequency to transmit and receive messages.
Battery power enables homeowners to install interconnected alarms without rewiring; Humidity Range: up to 85% relative humidity (RH).
Smart touch button quickly and temporarily silences nuisance alarms. Temperature Range-40F (4.4C) to 100F (37.8C).
Wireless alarm can be installed in a detached workshop or shed.
Kidde wireless smoke alarms meet UL requirements. Interconnects Up to 24 devices.
Price: $35.89
Onelink Smart Smoke + Carbon Monoxide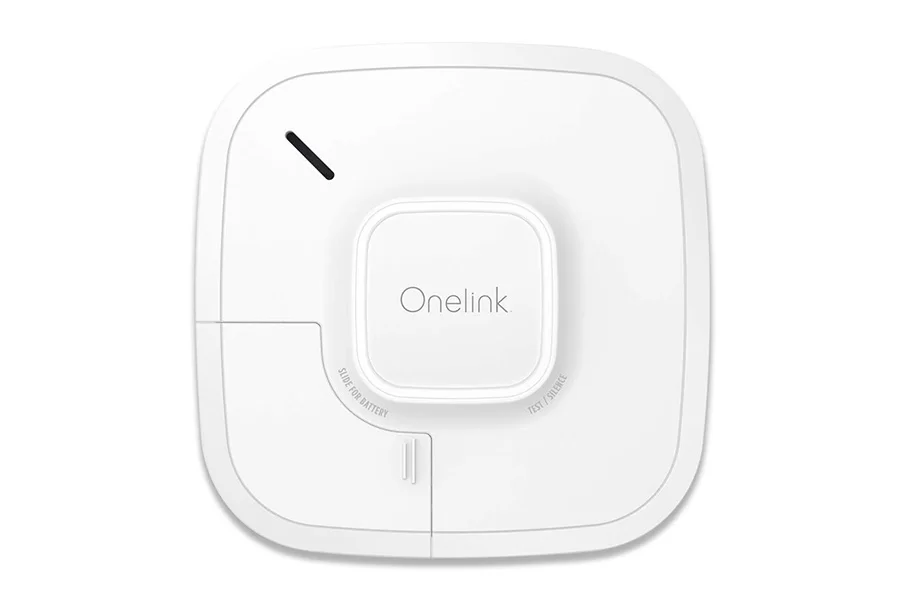 2-in-1 smart smoke and carbon monoxide alarm alerts you to both types of danger in your home, with a photoelectric smoke sensor and electrochemical carbon monoxide sensor.
MOBILE + VOICE ALERTS Alarm sends emergency notifications, via your phone, while voice alerts tell you the type and location of danger.
HARDWIRED + BATTERY BACKUP Hardwired alarm includes a 10-year sealed battery backup for protection in power outages; for maximum protection, hardwired alarms should be installed on every level of the home and inside each sleeping area.
Compatible with Apple HomeKit; can be used on both Apple and Android devices.
Price: $86.05
Honeywell Home Water Leak Detector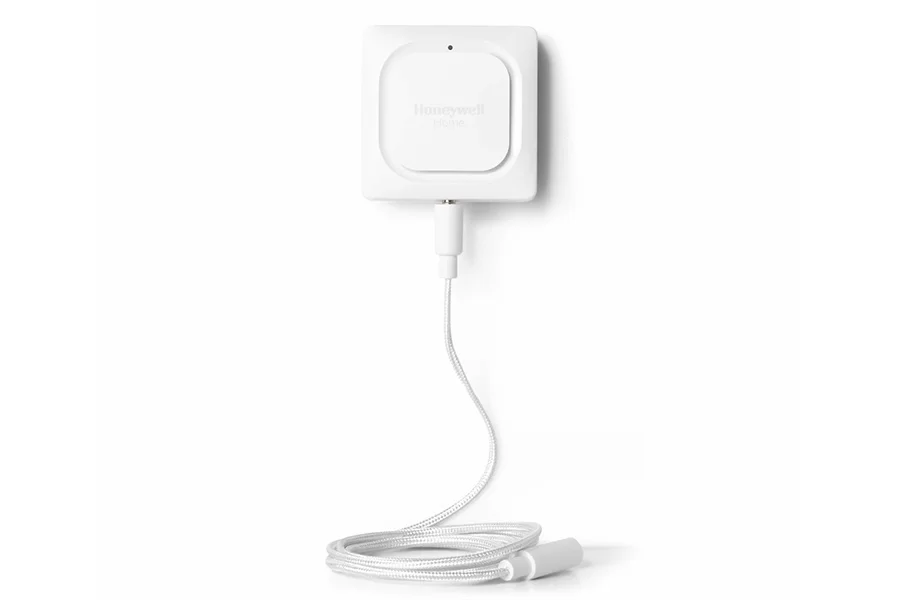 Wi-Fi water leak detector sends alerts by text and email. Also has an audible alarm. Geofencing technology can tell who's nearest, and sends an "all clear" when the problem has been resolved. Does not need a separate hub or base station.
Senses temperature and humidity. Monitoring home humidity levels can assist in alerting homeowner of potential mold formation in the home.
Install water leak detection systems on major appliances such as refrigerators, washing machines or hot water heaters to monitor leaks. Detector is reusable. Cold-Alert detection. Easy to install.
Temperature sensing -30F to 150F (-35C to 65C)
Price: $58.68
Wasserstein WiFi Water Leak Sensor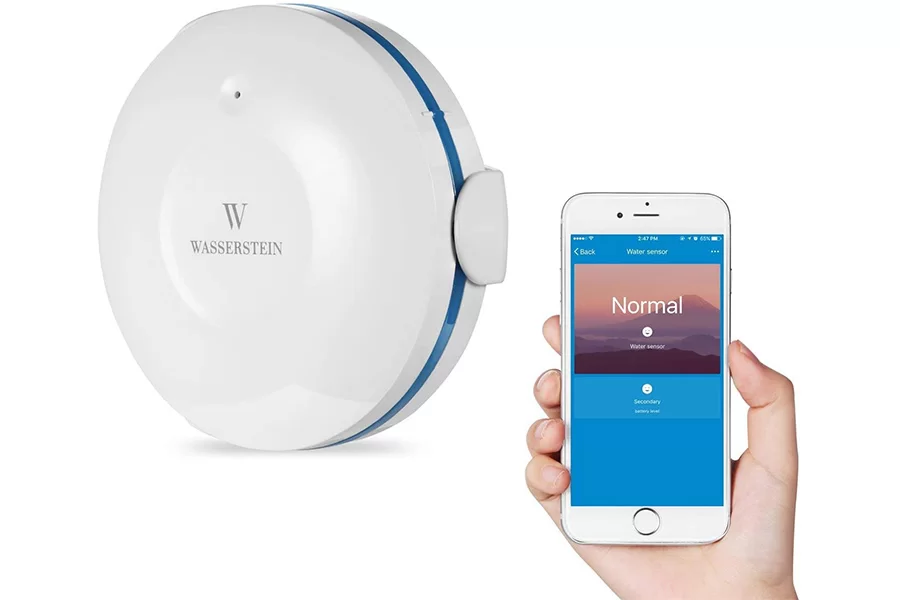 Our smart wireless water sensor offers reliable performance, helping to keep your home safe, by alerting you to potential water leak before the issue becomes too serious, thus helping to prevent costly water damage.
Battery powered with low energy consumption, it can operate in standby mode for over 6 months. The sensor, requires little effort to install and it is very easy to use, you are certain to get the quality and durability that you desire.
The water sensor near your washing machine, water heater, sinks or dishwasher. The bottom of the sensor contains 3 highly sensitive gold-plated probes, which when it comes in contacts with water will create a circuit, that will set off the alarm to alert you of possible flood.
Smart Water Sensor requires no hub or subscription service. Designed to connect to your existing Wi-Fi network, simply download the Wstein App on iOS and Android, and link it to the water sensor.
Price: $17.86
Insteon Water Leak Sensor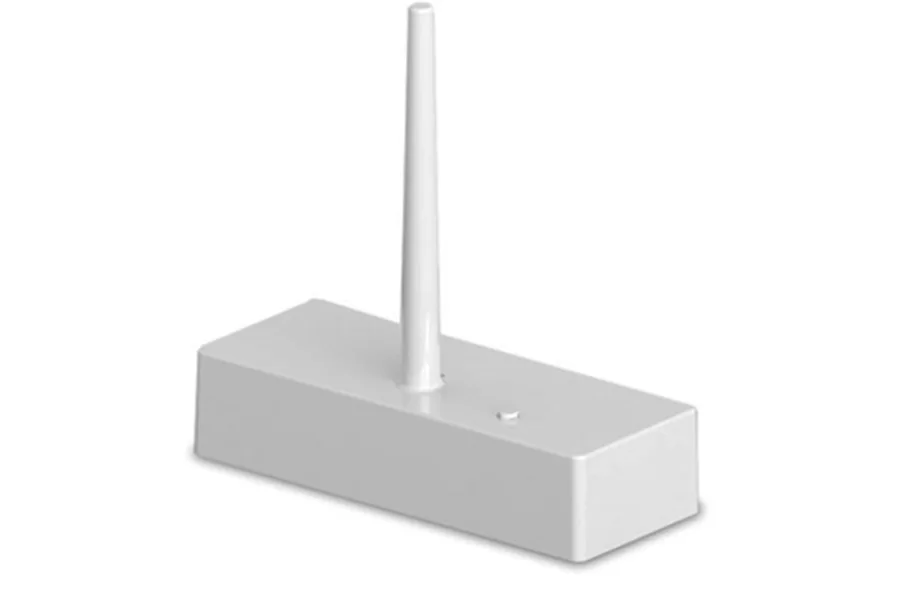 Just set on the floor – no screws, no tape, no wires!
Use with the Insteon Hub (2245-222) and receive an alert to your smartphone the instant a water leak is detected
Simply tap/tap link to lights to be visually alerted
Daily "heartbeat" signal allows monitoring systems to ensure leak sensor continues to function and communications are OK
Save time and $1,000's in undetected water damage
Just set on the floor – no screws, no tape, no wires
Receive leak alerts via texts and/or emails when used with INSTEON compatible software
Price: $22.99
Ecolink ZigBee Wireless Flood Detection Sensor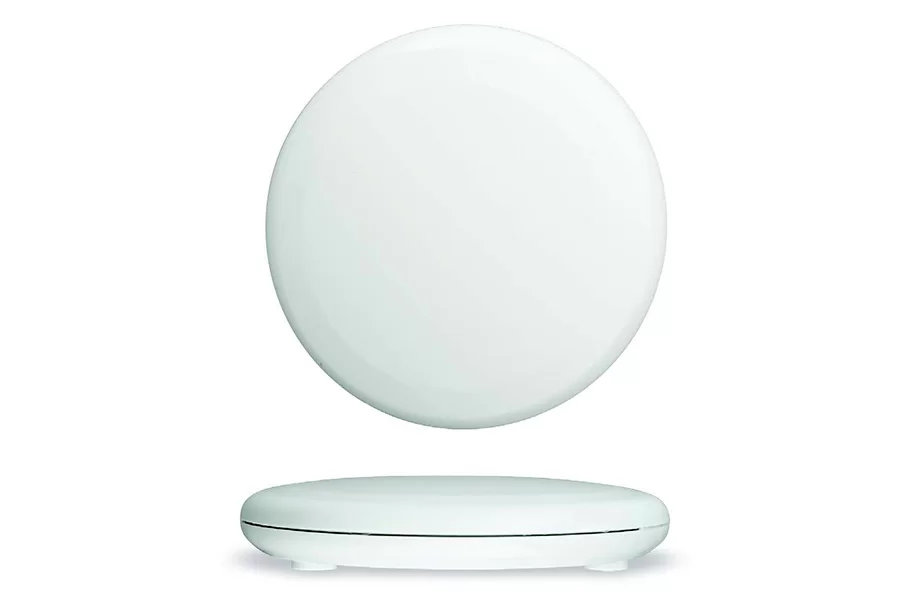 The Ecolink FLZB1-ECO flood sensor is manufacturer tested to be compatible with Samsung SmartThings.
Slim, 0.39″ thin design allows for application under appliances.
4 gold plated and corrosion resistant probes for water detection on bottom of device detects 1/64″ of water.
Up to 4 years battery life with replaceable CR123A lithium battery.
Price: $33.99
More sensors: Aqara Motion Sensor Vs Mi Motion Sensor
For Security
Sensors
SOME OF MOST POPULAR DEVICES YOU CAN CHOOSE
Eve Door and Window Contact Sensor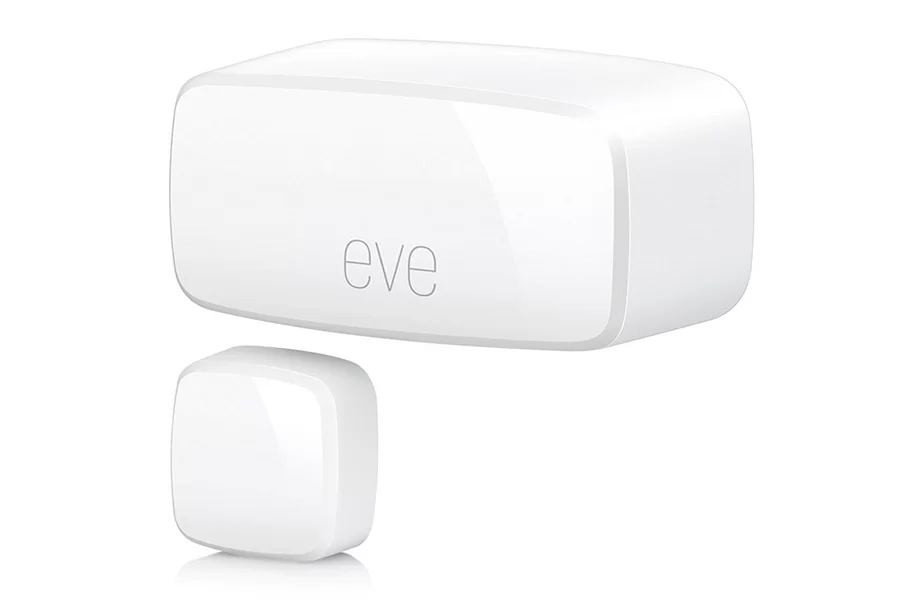 Know your home: Eve Door & Window understands whether your door or window is open or closed
Gain insights: view statistics on time & duration and make smarter choices
HomeKit-enabled: unparalleled ease of use and advanced security
Works with Siri: ask for the current open/closed state
Truly wireless: powered by a long-lasting, replaceable battery
Price: $39.95
Eve Bluetooth Motion Sensor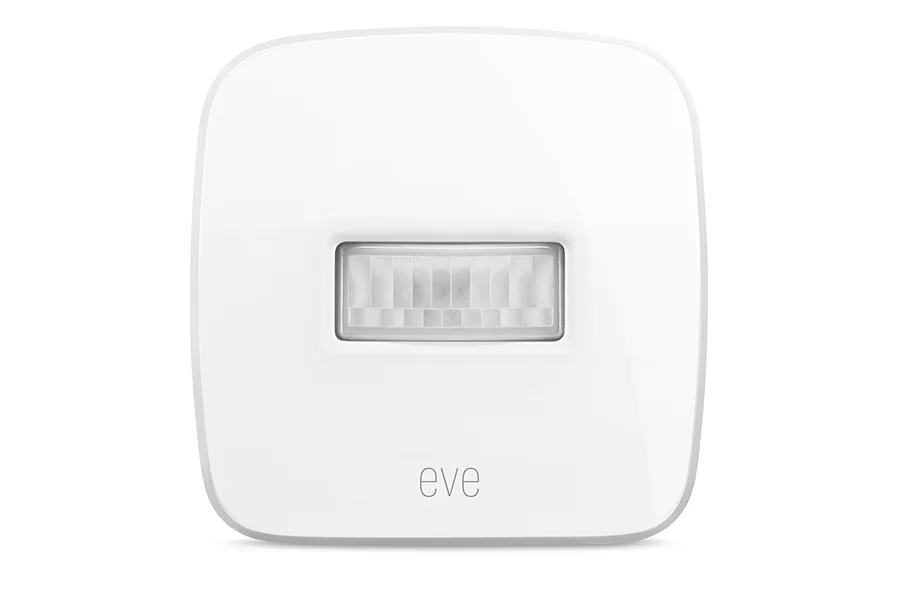 Effortless control: automatically set scenes and control your connected accessories via your presence
Be informed: Receive notifications when movement is detected
Homekit-enabled: unparalleled ease of use and advanced security
Truly wireless: powered by long-lasting, replaceable batteries
Easy setup: Direct connection using Bluetooth low energy technology – no hub or gateway required
Price: $39.99
Ecolink PET Immune Motion Detector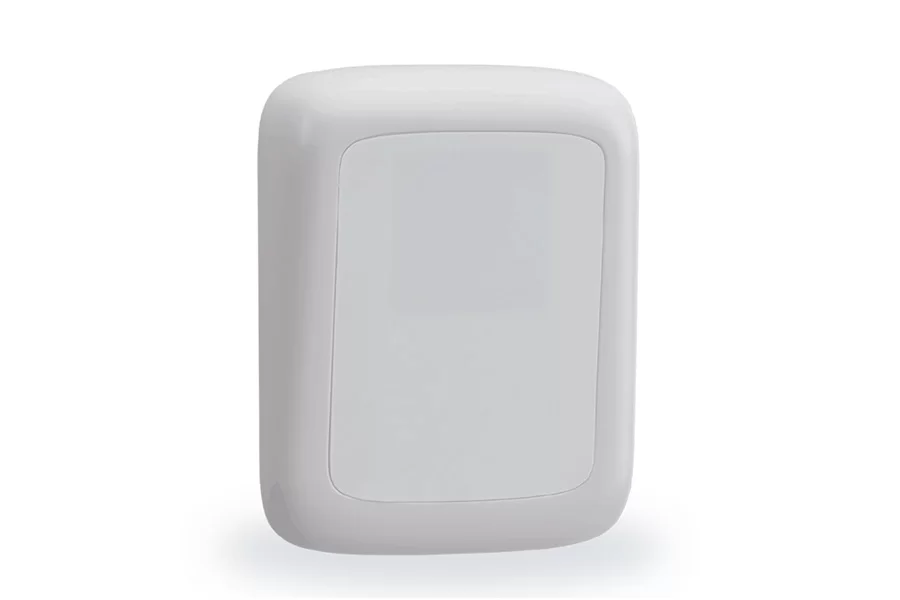 Pet immune detector: Premium components including 18 parabolic mirror for both long and close range detection and Pet immunity up to 85lbs
Simple to install: simply remove the battery Tab to trigger the pairing process. Includes a Green pairing LED for clear feedback.
ZigBee sensors: ZigBee has 1.2 Certified.
4 Year battery Life: Four Year battery Life and Discreet design keep it out of sight and out of mind when not on alert.
Price: $39.99
Alarms
SOME OF MOST POPULAR DEVICES YOU CAN CHOOSE
Ring Alarm 2nd Gen kit
This kit includes one base station, one keypad, one contact sensor, one motion detector, and one range extender.
Put whole-home security at your fingertips with Ring Alarm, a do-it-yourself alarm system with optional 24/7 professional monitoring for $10/month.
Receive mobile notifications when your system is triggered, change your Alarm modes, and monitor all your Ring devices all through the Ring app.
Arm and disarm your Ring Alarm security system with your voice and receive Smart Alerts with Alexa Guard when paired with select Alexa-enabled devices.
Price: $199.99
SimpliSafe 11-Piece Home Security Kit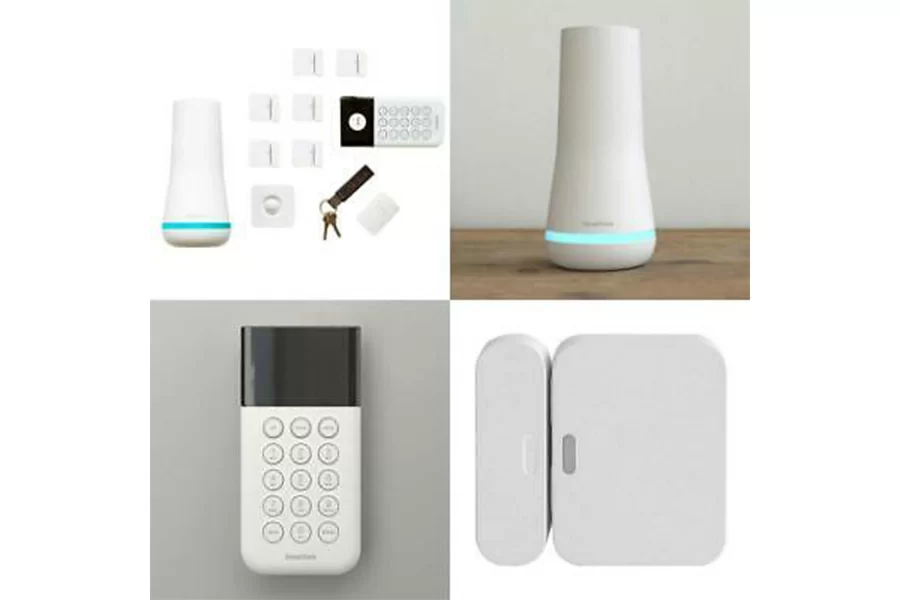 Ready to protect right out of the box. Just plug in the base station, place your sensors, and start protecting your home in minutes – no tools required.
Optional 24/7 professional monitoring with police, fire & medical dispatch starting at 50c/day – No contracts.
Sound the alarm. Pioneering signal burst technology that is powerful enough to cover homes of every size, with up to 1000 ft. range — no extender needed.
Base Station with built-in 95dB siren, Keypad, 4 Entry Sensors, Motion Sensor, Panic Button, Yard sign, Window security stickers and a Free month of monitoring.
Price: $181.74
Abode Essentials Starter Kit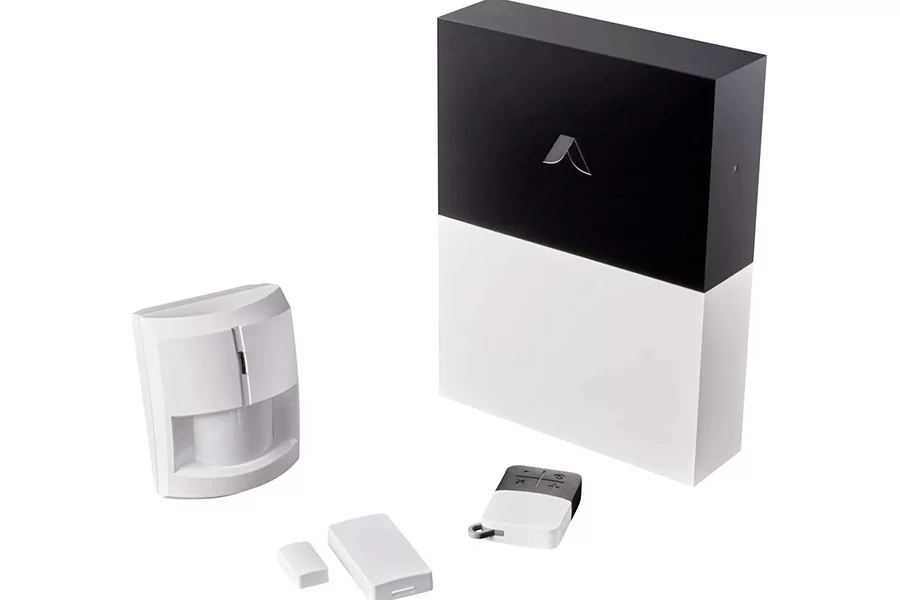 Professional grade home security, self-installable in minutes.
The abode system is a self-monitored and self-controlled home security and smart home platform you control right from the abode web or mobile app
No monthly fees: monitor your own system for free or sign up for professional monitoring with no long term contract
Abode leverages professional grade technologies like cellular and battery backup to keep your home secure even in power outages. It also includes a built in 93db siren.
Price: $199.00
Cameras
SOME OF MOST POPULAR DEVICES YOU CAN CHOOSE
ARLO PRO 3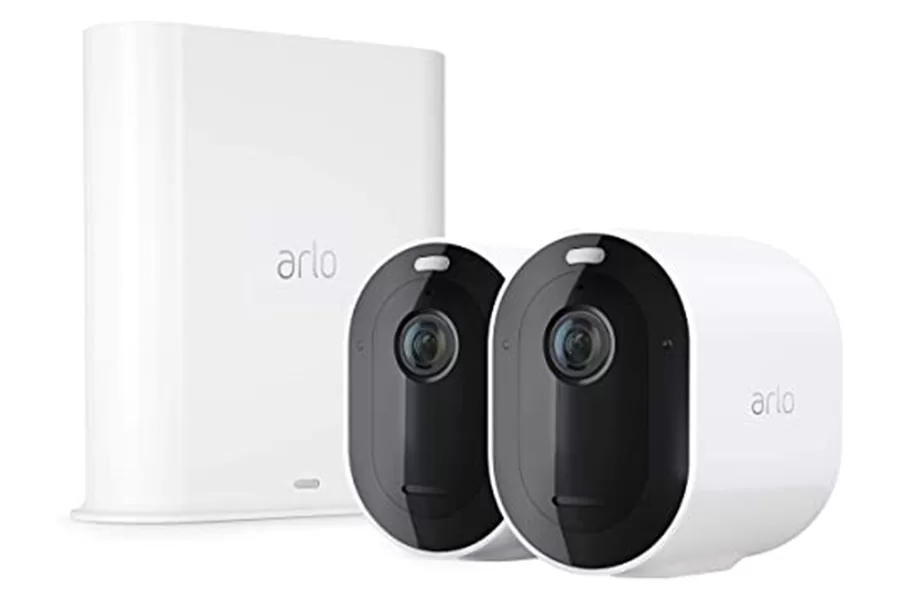 Wire-free and weather-resistant design, works with Alexa and Google Assistant, and includes 3 months of Arlo smart service with rolling 30 day cloud recordings.
2K video with HDR: zoom in on objects and see clearer details and colors in 2K HDR.
Color night vision: see what's lurking with color night vision or black and white. Battery Life – 3-6 months. Charge Time to Full (via camera)- 3.5 hrs. Charge time to Full (via charger accessory)- 2.9 hrs.
Integrated spotlight: light up the night and ward off unwelcome guests.
Fast and easy Wire-Free set up: magnetic mount makes it easy to install and adjust.
Price: $449.99
RING STICK UP CAM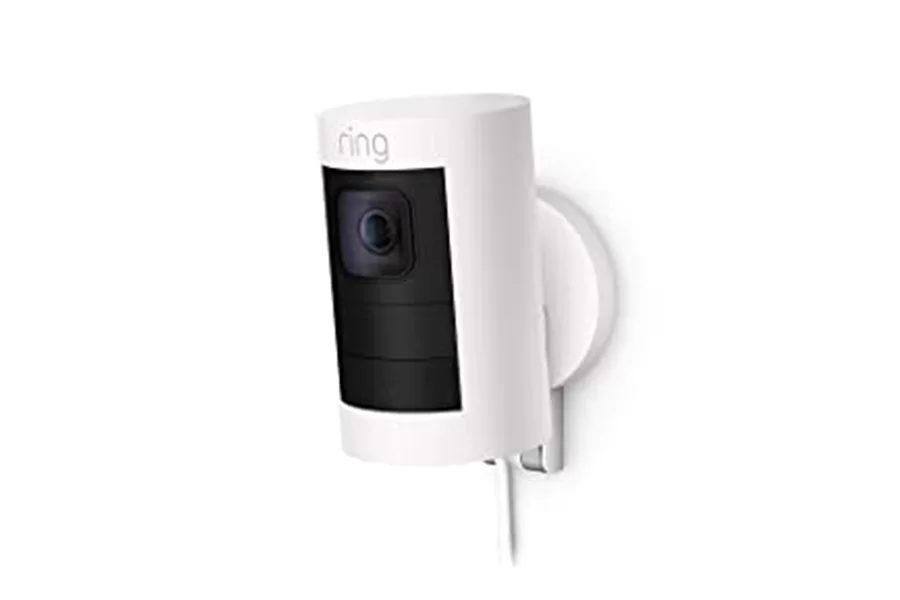 See, hear and speak to people from your phone, tablet or select Echo device with Stick Up Cam Battery, a battery-powered camera that can be mounted indoor or out.
With Live View, you can check in on your home any time through the Ring app.
Add a Ring Protect Basic Plan for $3/month and record all your videos, review what you missed for up 60 days, and share videos with friends, family, neighbors and more.
Place on a flat surface or mount to a wall with the versatile mounting bracket. Add-on the Mount for Stick Up Cam (sold separately) for ceiling mount.
Watch over your entire home by connecting one or multiple Stick Up Cams to all your Ring devices in the Ring app.
Price: $84.99
Wyze Cam 1080p HD Indoor Wireless
Live Stream from Anywhere in 1080p -1080p Full HD live streaming lets you see inside your home from anywhere in real time using your mobile device.
Two-way audio to speak with your friends and family through the Wyze app.
Wyze Cam can automatically record a 12-second video clip when motion or sound is detected and saves that video to the cloud for 14-days, for free.
Compatible with 8GB, 16GB, or 32GB FAT32 MicroSD cards.
Night vision lets you see up to 30' in absolute darkness using 4 infrared (IR) LEDs. Note: IR does not work through glass windows.
Works with Alexa and Google Assistant (US only) so you can use your voice to see who's at your front door, how your baby's doing, or if your 3D printer has finished printing.
Price: $25.98
D-Link Full HD Wi-Fi Camera DCS-8300LH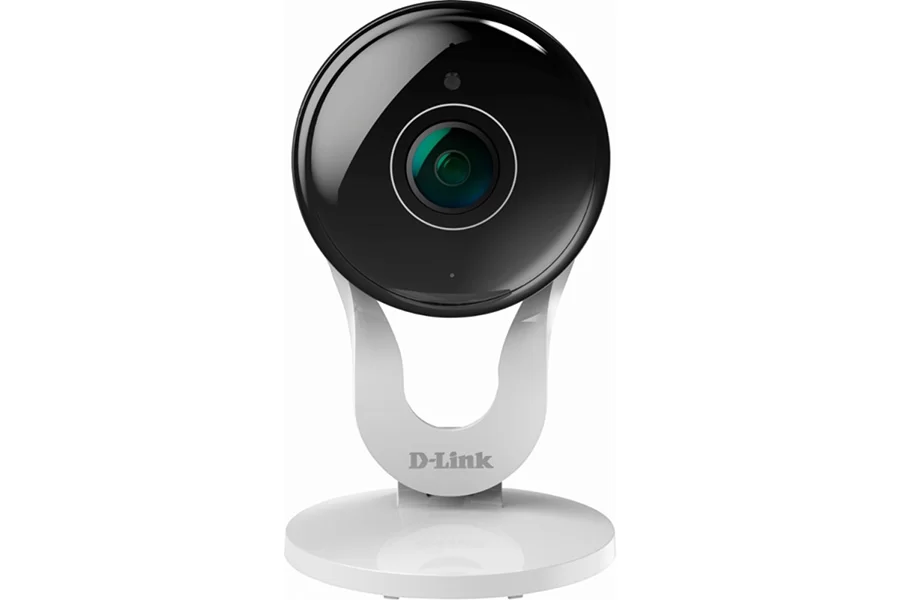 High definition resolution and visibility: Full HD 1080p video resolution gives you crisp, clear and detailed live and recorded video.
24/7 Smart alerts: Stay informed with automatic push alert notifications whenever sound or motion is detected even in upto 16 feet of total darkness.
Have real time 2 way conversations with people at home or just tell the dog to get off the couch with 2 way audio.
Choose where to record with options of free and paid cloud recording to your private account or microSD card which can be viewed on the mydlink app.
Stream and cast: Watch live video streams on Fire TV, Echo Show, Echo Spot or on Google Chromecast; Works with both Alexa and Google Assistant.
Price: $79.99
More cameras: Best Security Camera without Subscription
Locks
SOME OF MOST POPULAR DEVICES YOU CAN CHOOSE
August Smart Lock Pro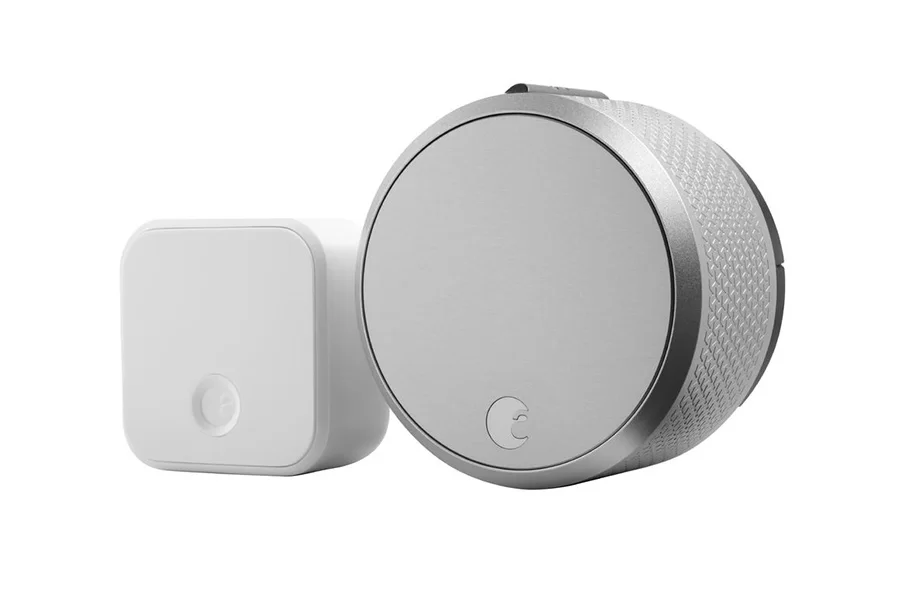 Works with Alexa for voice control (Alexa device sold separately) ; Requires 110 to 240 Volts.
Lock and unlock your door, control keyless access and keep track of who comes and goes, all from your phone.
Alexa can also provide notifications when your battery is running low so you can proactively replace them. Set up smart reorders through Dash Replenishment to make sure you always have replacement batteries when you need them.
Track activity at your doorstep with a 24/7 Activity Feed and requires iOS (9.0 or higher) or Android (5.0 or higher) smartphones.
Price: $192.99
Schlage Encode Smart WiFi Deadbolt with Camelot Trim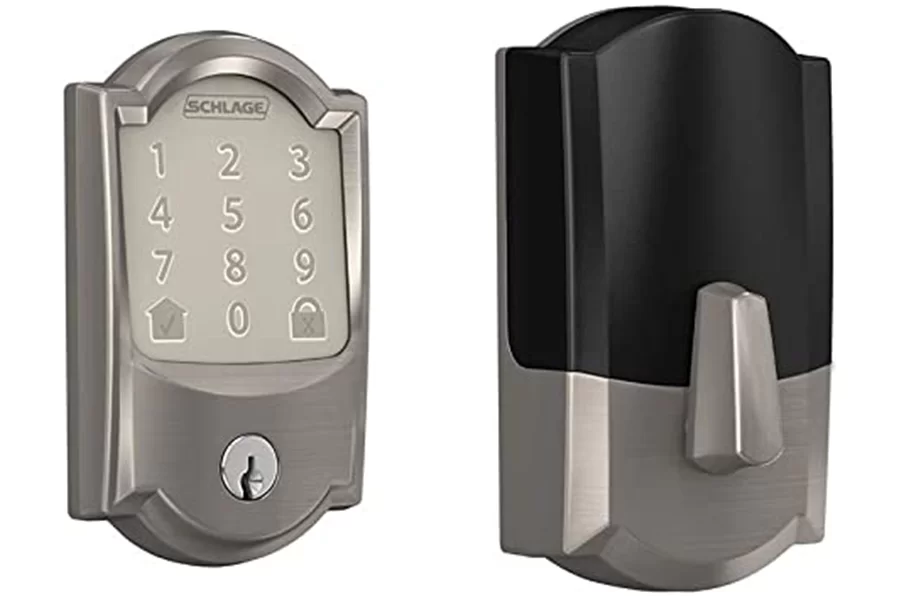 Built in Wi Fi allows you to lock/unlock from anywhere no additional accessories required. Pair with the Schlage Home app or Key app to create and manage up to 100 access codes for trusted friends and family for recurring, temporary or permanent access.
In addition, Alexa will let you know when your battery is running low or set-up smart reorders through Amazon Dash Replenishment so you always have replacement batteries when needed.
Fingerprint resistant, capacitive touchscreen with easy one touch locking.
Built in alarm technology senses potential security breaches at the lock, while the low battery indicator offers advanced warning for battery replacement.
Price: $188.98
Google Nest Yale Lock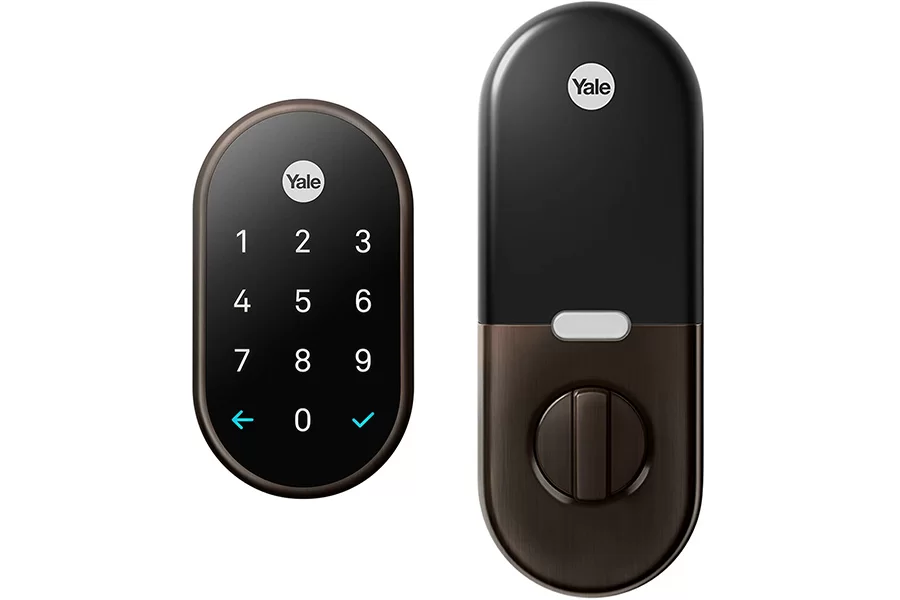 Replaces the deadbolt you already have. If someone tries to tamper with it, you'll get an alert. If the batteries start running low, you'll know right away.
Unlock your door from your Nest app. Create passcodes for family, guests and people you trust. Get alerts whenever someone unlocks and locks the door.
Works with Google Assistant: Check the status of your door and lock it from anywhere hands‑free with the Google Assistant. You can also enter a passcode, use one‑touch locking, or lock it from the Nest app.
Unlock your Nest x Yale Lock by entering your passcode on the touchscreen keypad. Create passcodes for people you trust.
Price: $239.99
Kwikset Halo Wi-Fi Smart Lock
smart lock is a Wi-Fi connected door lock that connects directly to your home Wi-Fi network and smartphone for a secure smart home that does not require a third party smart home hub, panel or subscription.
Create up to 250 unique user codes for friends, family, or guests that you can disable, or delete from the Kwikset App.
Set schedules for custom user codes from your smartphone using the Kwikset app as well.
Protects against advanced break-in techniques and allows you to re-key your lock yourself in seconds.
Price: $161.86
More Locks: Wi-Fi Door Lock with Camera
Entertainment
Speakers
SOME OF MOST POPULAR DEVICES YOU CAN CHOOSE
Amazon Echo DOT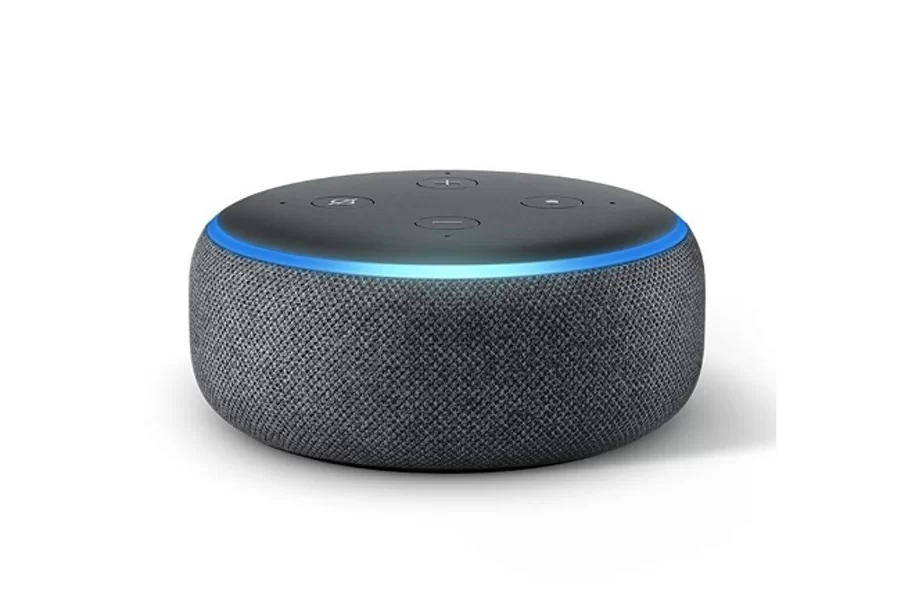 When your budget is tight, but still wants to enjoy the smart home devices controlled from voice(Alexa), then Amazon Echo is the best choice and you can integrate so many products partnered with Amazon, however it lack Zigbee and Z-Wave compatibility,
Google Mini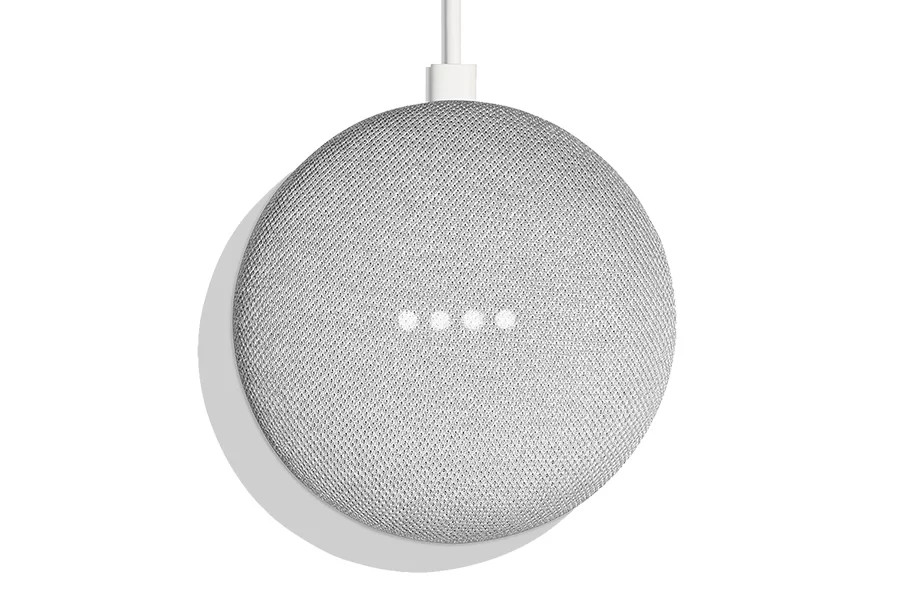 The Home Mini is a voice-controlled speaker that can be used to play music, control smart home gadgets, answer trivia questions, add things to a shopping list, create calendar appointments, or play video on a Chromecast-enabled screen. Recently, Google added the ability to place phone calls from the Home speakers, as well as use them to locate your phone if you've misplaced it somewhere in your home. (It's in the couch. It's always in the couch.)
The Home Mini is also a direct response to Amazon's wildly popular Echo Dot, which provides many of the same smart speaker capabilities. Like the Echo Dot, the Home Mini is small enough and cheap enough to put in any room of your house, blanketing your home with an always-listening voice-controlled computer.
Apple HomePod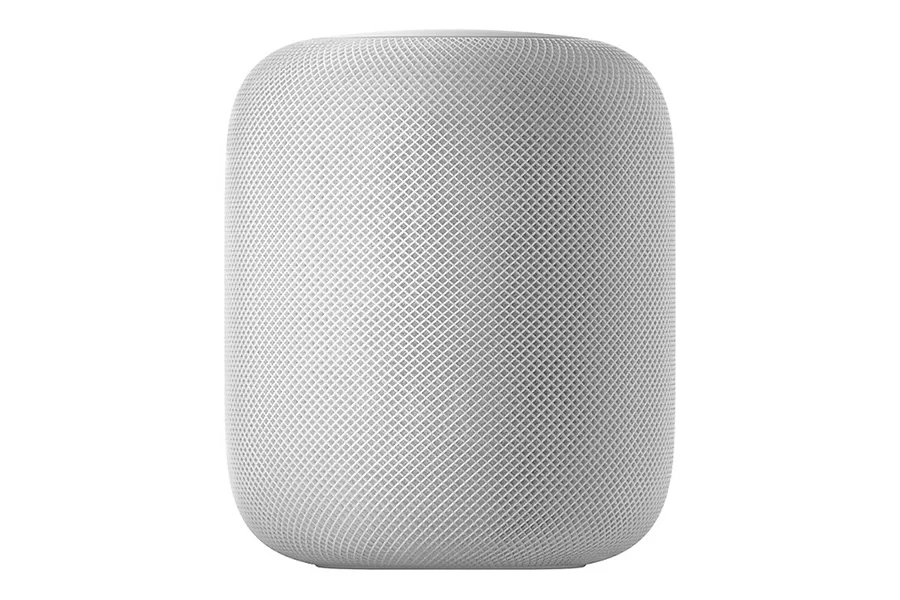 The smart speaker of the Apple HomePod sounds amazing thanks to its multitude of speakers and microphones, which tune the HomePod automatically to whatever space it is in. While big, it's a pretty attractive tool, and when you trigger Siri, the top lights up in a rainbow of colors.
When it comes to smart home devices, there are relatively few that work with HomeKit when compared to Alexa and Google Assistant. However, Apple has built a pretty robust set of features that allow you to control those devices based on your location, time of day, and more. In fact, you can do more with HomeKit than you can with Google Assistant.
Sonos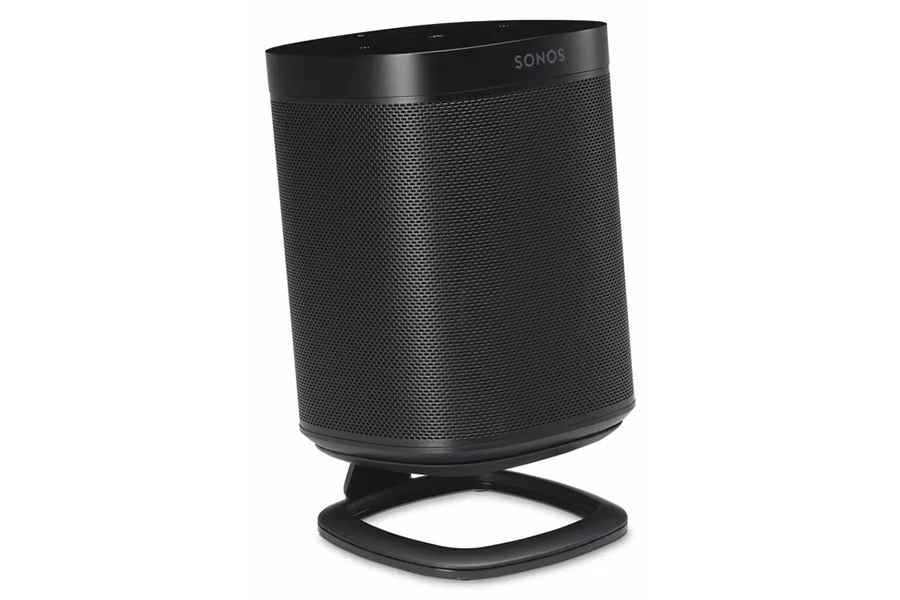 The powerful smart speaker with voice control built in. Brilliant sound – Get rich, room-filling sound with Sonos One, and control it with your voice, the Sonos app, Apple AirPlay2, and more.
Amazon Alexa is built right in so you can play music, check news, set alarms, get your questions answered, and more, completely hands free. The compact design fits just about any space. Put it on your kitchen countertop or tuck it away on your office bookshelf. It's humidity resistant so you can even put it in the bathroom.
Pair two Sonos Ones together in the same room for stereo separation and more detailed sound. Use a pair as rear home theater surrounds with Playbar, Playbase, or Beam.
Price: $198.00
Remote Control
Logitech Harmony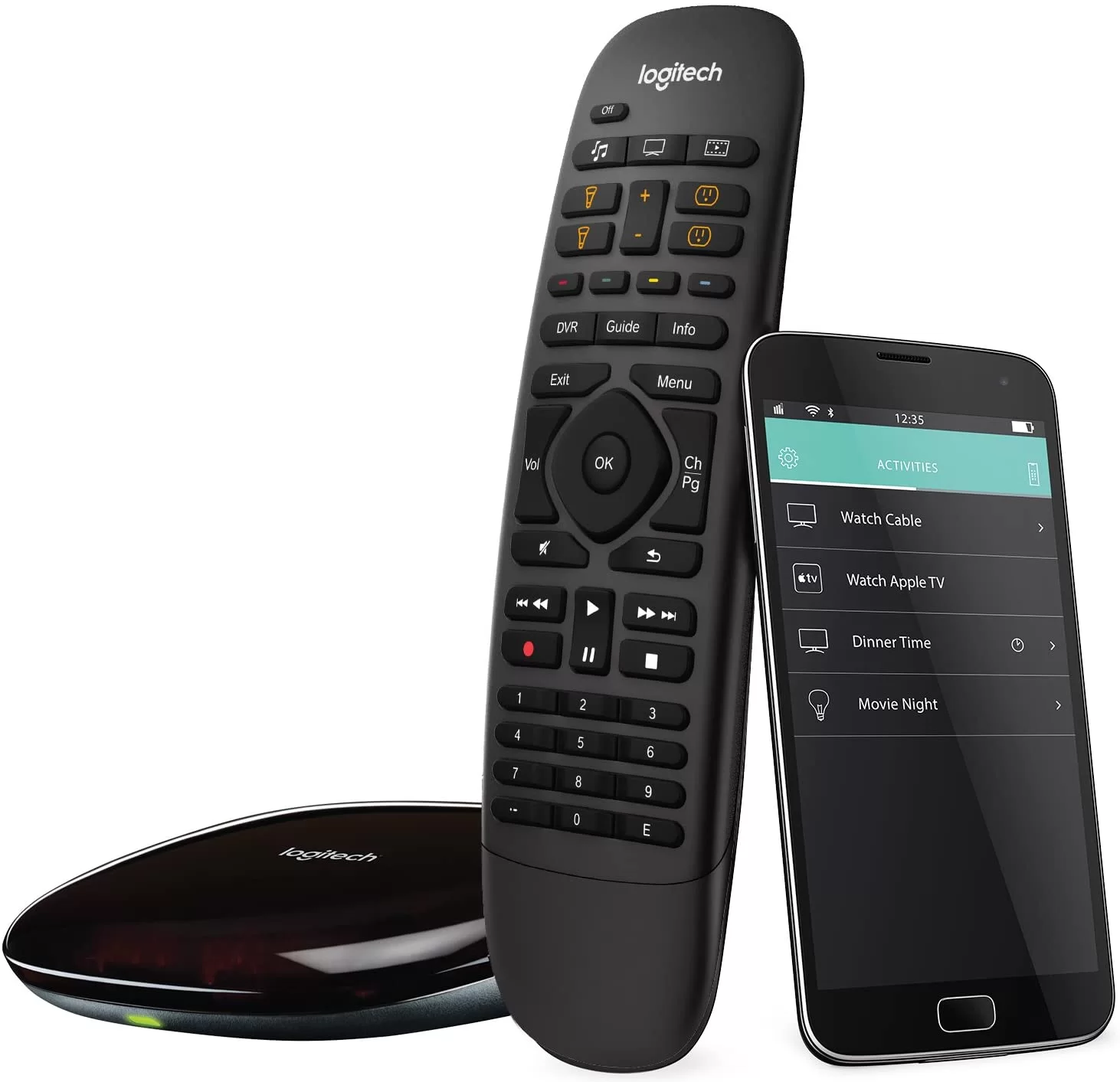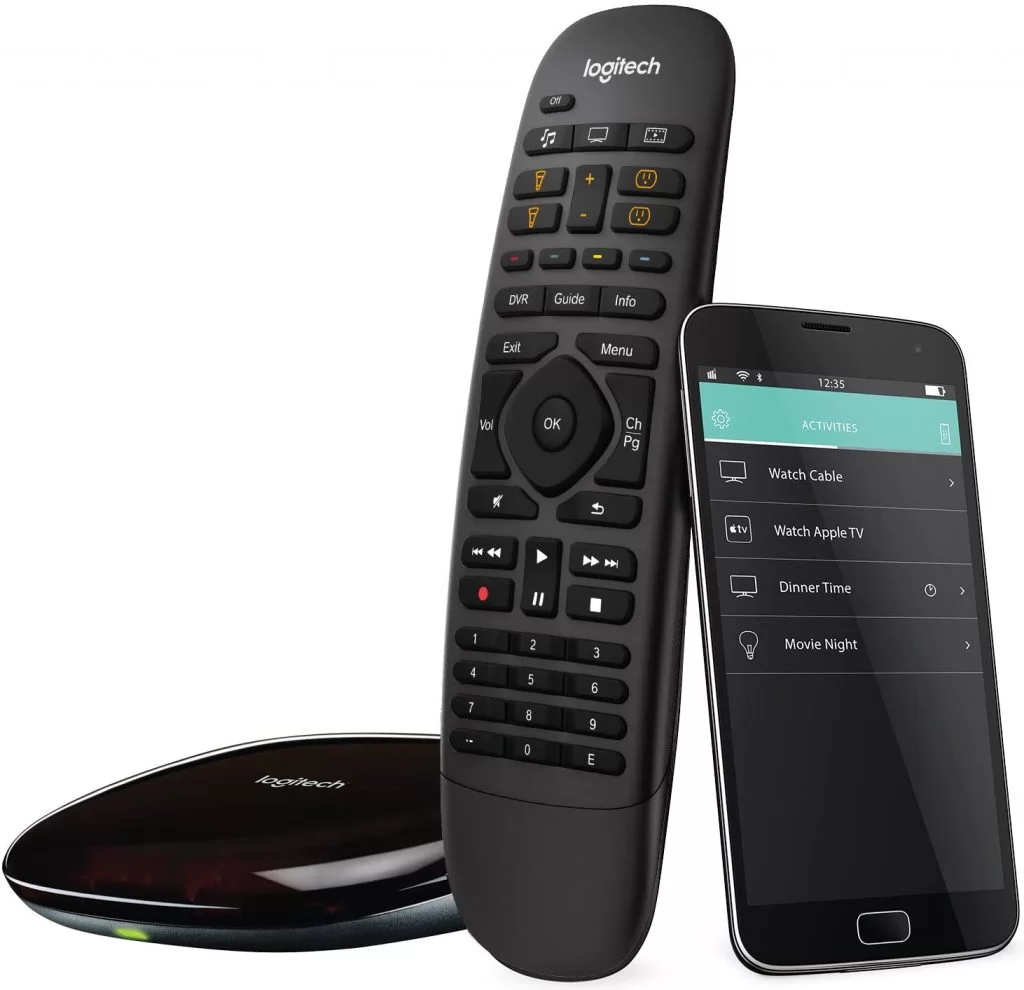 The Logitech Harmony Elite is a remote control and hub along with a companion app so you can streamline command perfectly. You can take charge of entertainment devices, as well as other smart tech, throughout your home all from one place.
The app is crisp and responsive and allows you to turn your iPhone or Android device into a personal universal remote.
You can also make use of the physical remote, which allows you to control 15 devices. From fine-tuning your set-top box through to tweaking your smart lighting for a movie, you get more than just basic on/off functionality. Scheduling is a cinch, and you can get all your smart tech singing in harmony.
Price: $99.99
Smart Appliances
SOME OF MOST POPULAR DEVICES YOU CAN CHOOSE
Samsung App Fridge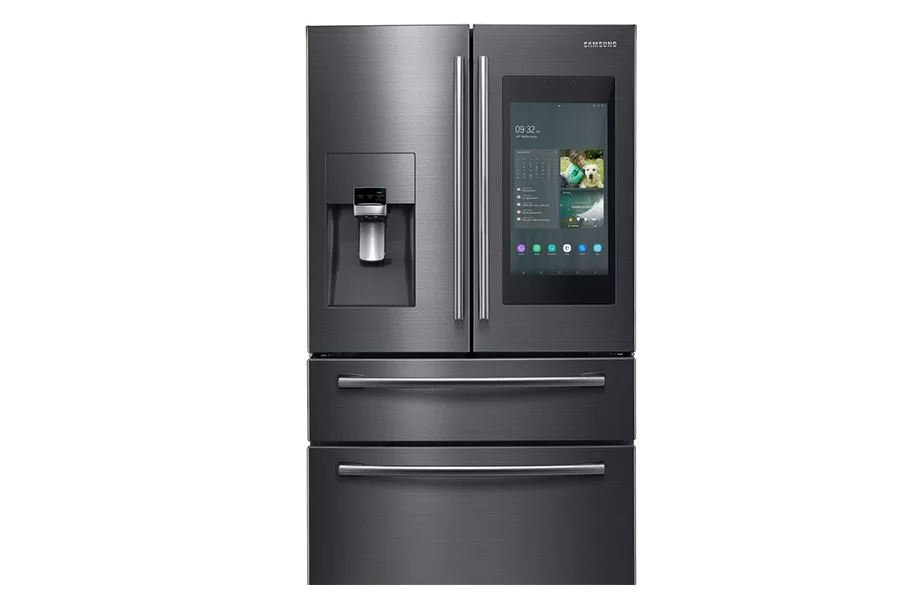 While most techie home appliances seem to be advancing too slowly, this Samsung refrigerator is a sign of great things to come. Apps let you keep grocery lists, search recipes, upload photos, check the weather, control the machine's temperature, read news updates, listen to Pandora, and even check Twitter. It's like an iPad that holds all your food.
Price: $2,999.99
LG THINQ Washing Machine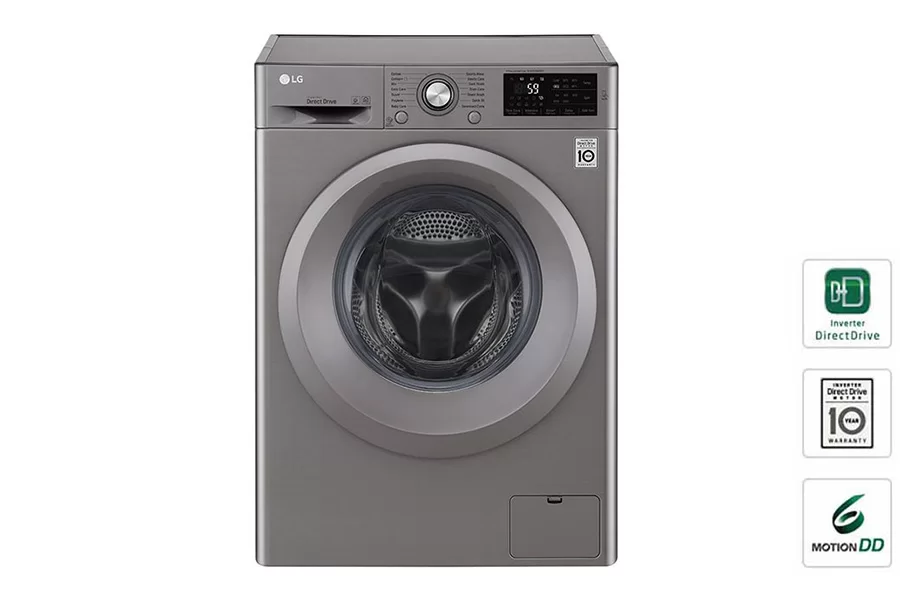 LG debuted its buzzed-about THINQ smart technology at CES 2011, paving the way for a new line of home appliances – set to debut later this year – that can be controlled from a central network. For example, the LG Smart Grid can tell a washing machine to clean clothes at the most cost-effective time of day.
Price: $1,499.00
eufy Anker, BoostIQ RoboVac 11S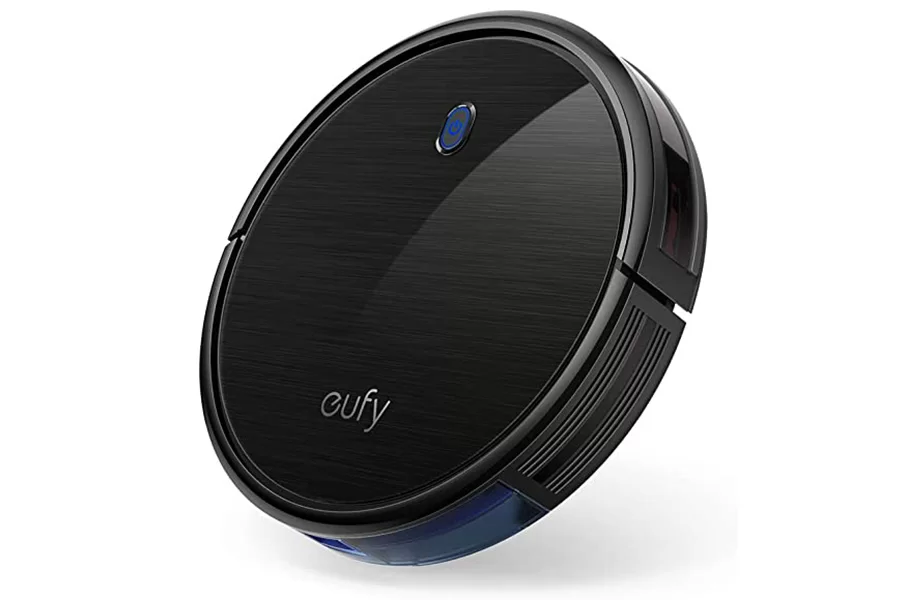 Re-engineered to be the slimmest* RoboVac (2. 85") but with quiet operation and increased suction power at 1300Pa. Walking Speed-10.5 in/s, automatically increases suction power within 1. 5 seconds when extra vacuuming strength is needed to get the best clean.
Vacuums for up to 100 minutes** on hardwood floors with consistent, powerful suction at a volume no louder than an operating microwave. Anti-scratch tempered glass-top cover for protection, infrared-sensor for evading obstacles, and drop-sensing tech to avoid falls. Automatically recharges so it's always ready to clean.
Price: $228.22
Instant Pot Smart WiFi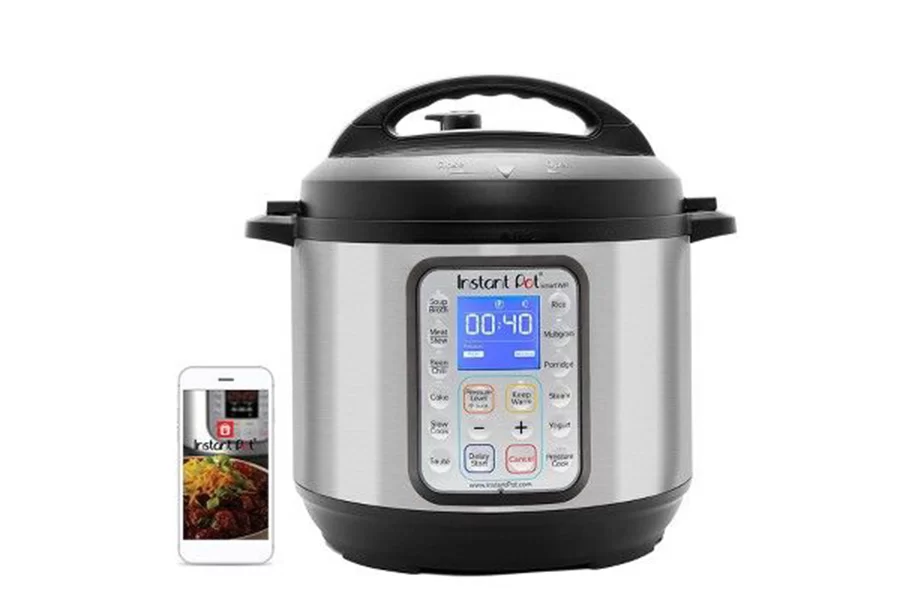 Instant Pot Smart Wifi combines 8 kitchen appliances in one: pressure cooker, slow cooker, rice cooker, yogurt maker, cake maker, sauté pan, steamer, and warmer, 13 one-touch Smart Programs put cooking ribs, soups, beans, rice, poultry, yogurt, desserts and more on autopilot – with tasty results.
Compatible with Alexa and wifi – control your Instant Pot Smart Wifi in the palm of your hand with the Instant Pot app or through voice with Alexa. Includes access to 1,000+ pre-programmed recipes and verify cooking progress, share cooker access with family, and receive alerts on your mobile device.
10+ built-in safety features, including Overheat Protection, Safety Lock and more to ensure safe pressure cooking.
Free Instant Pot app on iOS and Android devices is loaded with hundreds of recipes for any cuisine to get you started on your culinary adventure.
Price: $129.99
Smart Blender by NutriBullet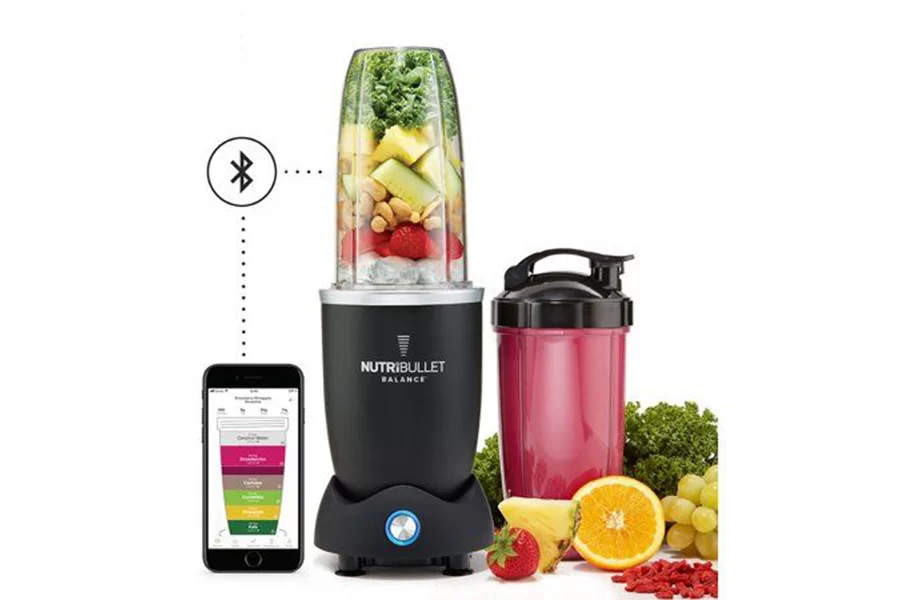 This smart blender connects to Bluetooth, and through its app. A pulse function and the extract program offer full control at the Press of a button. 1200 watts of power let you make an endless array of smoothies, soups, sauces, nut butters and beyond.
Price: $139.99
Convenience
Smart Hubs
When you need a way to monitor all your smart home devices from one app you'll want one of the best smart home hubs. A center lets you keep your IoT ecosystem in order, whether you own a smart lock, smart lights or a smart thermostat.
Although many smart home devices are increasingly fitted with Wi-Fi, there are still a fair number of smart locks, smart lights, and door and window sensors that use ZigBee, Z-Wave, or Bluetooth, and need to connect directly to a smart home hub so you can control them from your phone.
Amazon
When you talk about what hub will be the best for you overall, then undoubtedly Amazon Echo show is one of the best you can get, it works with so many compatible products, supports zigbee, Nest, Philips Hue, SmartThings, IFTTT, WeMo, and Honeywell.
Clearer with loud sound with bass compare to Echo dot, it has a better camera for video calls, the audio is richer, and you can do more with its display. Like the Amazon Echo Plus, the Echo Show has Zigbee built in.
Samsung SmartThings Hub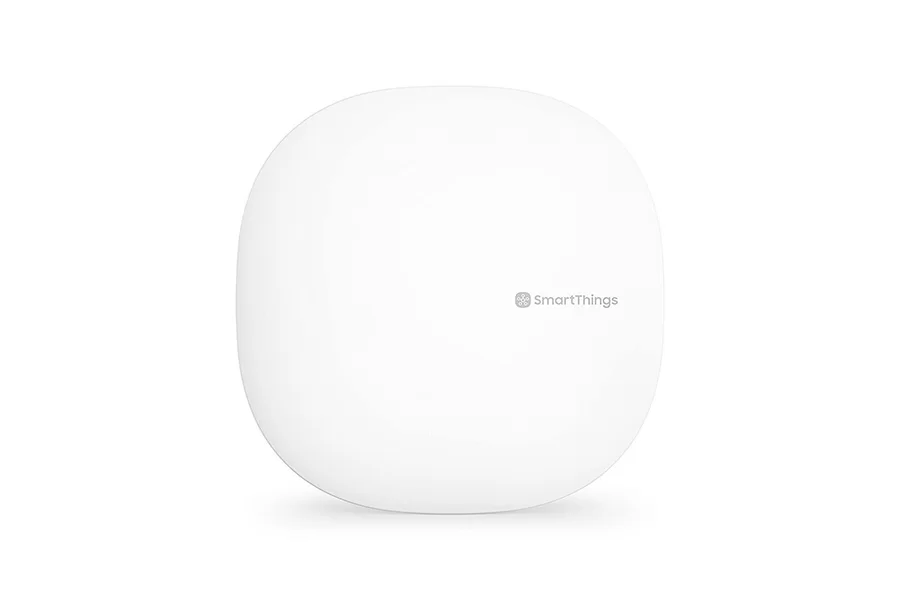 Another most successful hub worldwide is the Samsung smartthing connect Home when you talk about Wi-fi router, offers a huge range of products to connect with this hub, This mesh router has Samsung's SmartThings Hub built in (which means you get Zigbee and Z-Wave), and offers good throughput and coverage for your Wi-Fi devices.
Samsung offers two versions: the Connect Home (which offers speeds up up to 866 Mbps/5GHz and 400 Mbps/2.4GHz), and the pricier the Connect Home Pro (1733 Mbps/5GHz and 800 Mbps/2.4GHz).
Google Home Hub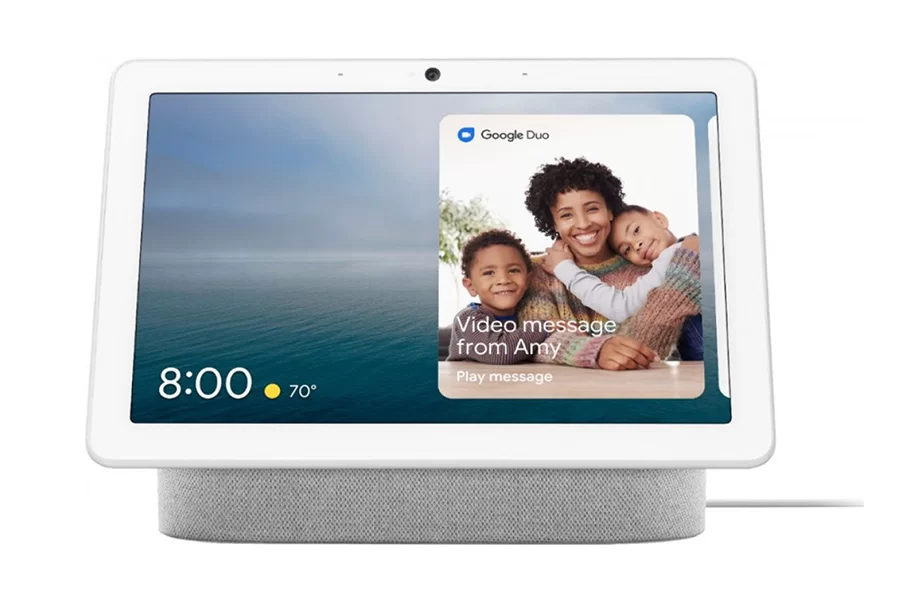 Over the past few years, the two companies have launched product after product in an attempt to win us over. These days the Amazon Echo Show (now in its second generation) and the Google Home Hub are some of the best smart home devices on the market.
Both almost having a huge number of similarities, however the Google Home Hub is a device that we feel like we've used before, and yet still finds unique new features. It has the auto-updating Google Photos gallery and Home View, which shows your entire smart home at a glance and adds Google's spin to things.
Google hub lack few features compare to Amazon such as small screen, no camera for video call, therefore google launched google nest hub to compete Amazon, a more larger screen and a better camera resolution.
Google Hub support all Nest line products.
Hubitat Elevation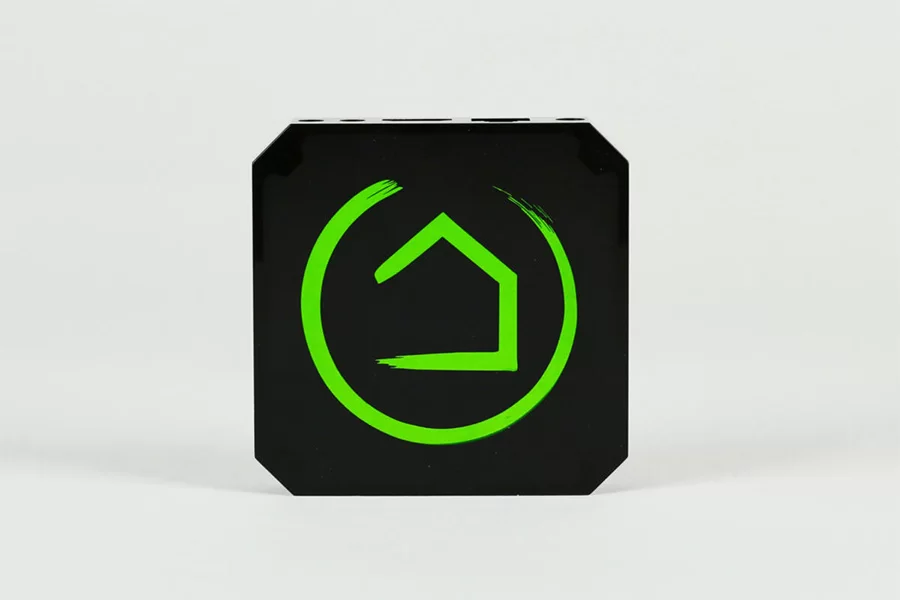 For power users the Hubitat Elevation is the perfect smart home hub. Homeowners who want to create extremely precise rules and circumstances, can enjoy everything you can do from inside Hubitat's web interface when their smart home devices are enabled.
The Hubitat Elevation itself is very small — the size of a dense coaster — but carries both in antennas Zigbee and Z-Wave. It's lacking Wi-Fi, however, so you'll need to plug it into your router to use it.
It lacked a smartphone app, so you had to control everything through a web interface. Since then, the company added a mobile app for both Android and iPhones, making it easier to monitor your smart home on the go.
However, this is a pricey speaker, and Siri as a virtual assistant is on the whole more limited than Alexa and Google Assistant.
Apple Homekit
Apple's HomeKit smart home app isn't as popular as Google's or Amazon's, but it's really effective for what it's selling, namely a pretty complex system of connected home devices interactions. These devices, however, must all be connected via a smart home hub.
Although you can use a range of Apple devices as a HomeKit hub — an iPhone and the HomePod work too — the least costly option is the Apple TV 4K. Plus, it's one of the best streaming tools available, allowing you to view 4 K HDR video from a wide range of outlets through an easy-to-use.
Home Automation

>>

Blog

>>

List of Smart Home Features