These are the top 10 IFTTT plugs with highly rated across usa and uk.
All these smart plugs allow you to control everything that connects with it, features include, scheduling, turn light on/off, energy saving and no hub required, in addition all these plugs are compatible with Alexa and google as well.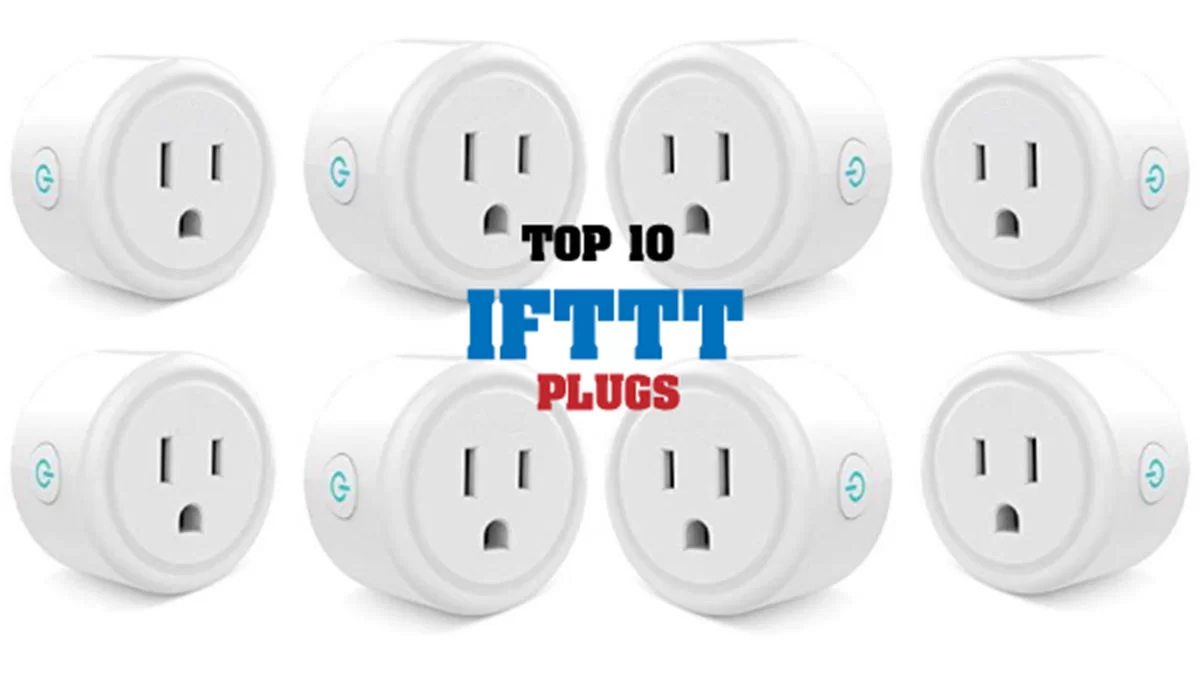 1. Kasa Smart Plug by TP-Link HS100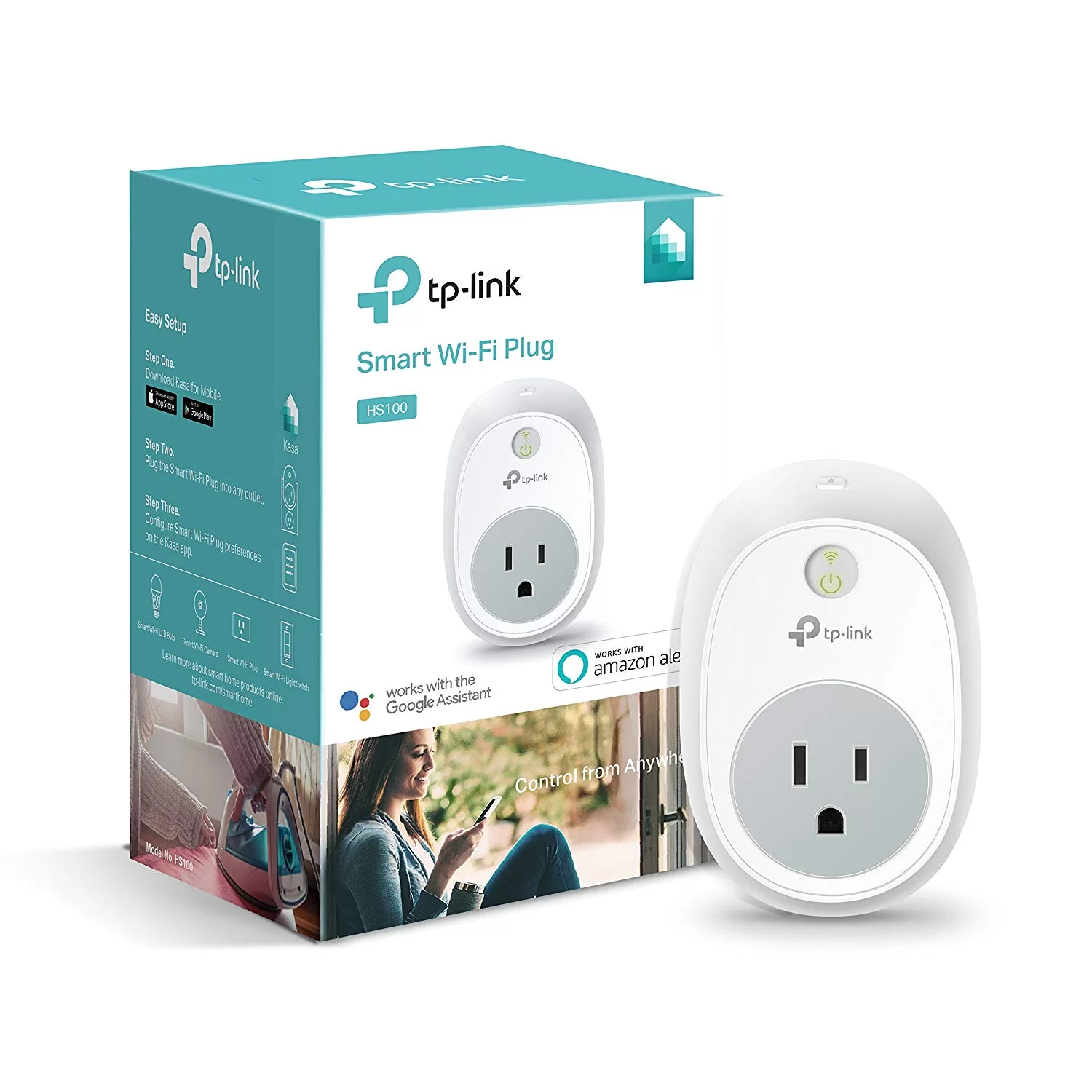 Control electronics from anywhere using your phone with the Kasa Smart WiFi Plug. You can turn devices on/off, check status, create schedules and set timers using the Kasa app. Gain peace of mind by checking on your devices remotely and always coming home to a well-lit house.
Use away-mode to make it look like you are home when you travel and have lights turn on/off at set times to conserve energy and save on your next bill.
Turn All USB Devices into Smart by Sonoff Micro USB
With power consumption, the smart plug can tell users how much electricity an electronic device used yesterday, last week, last month and even last year. Add voice control to any electronic device by pairing with Amazon Alexa and Google Assistant.
Works with any Wi-Fi router without the need for a separate hub
Works with Amazon Alexa and Google Assistant for Voice Control
Schedule the smart plug to automatically power electronics on and off
Plugs into any standard wall outlet
Easily control your home from any Android or iOS device

Price:
$16.99 USA
£19.99 UK
2. Meross WiFi Smart Plug Mini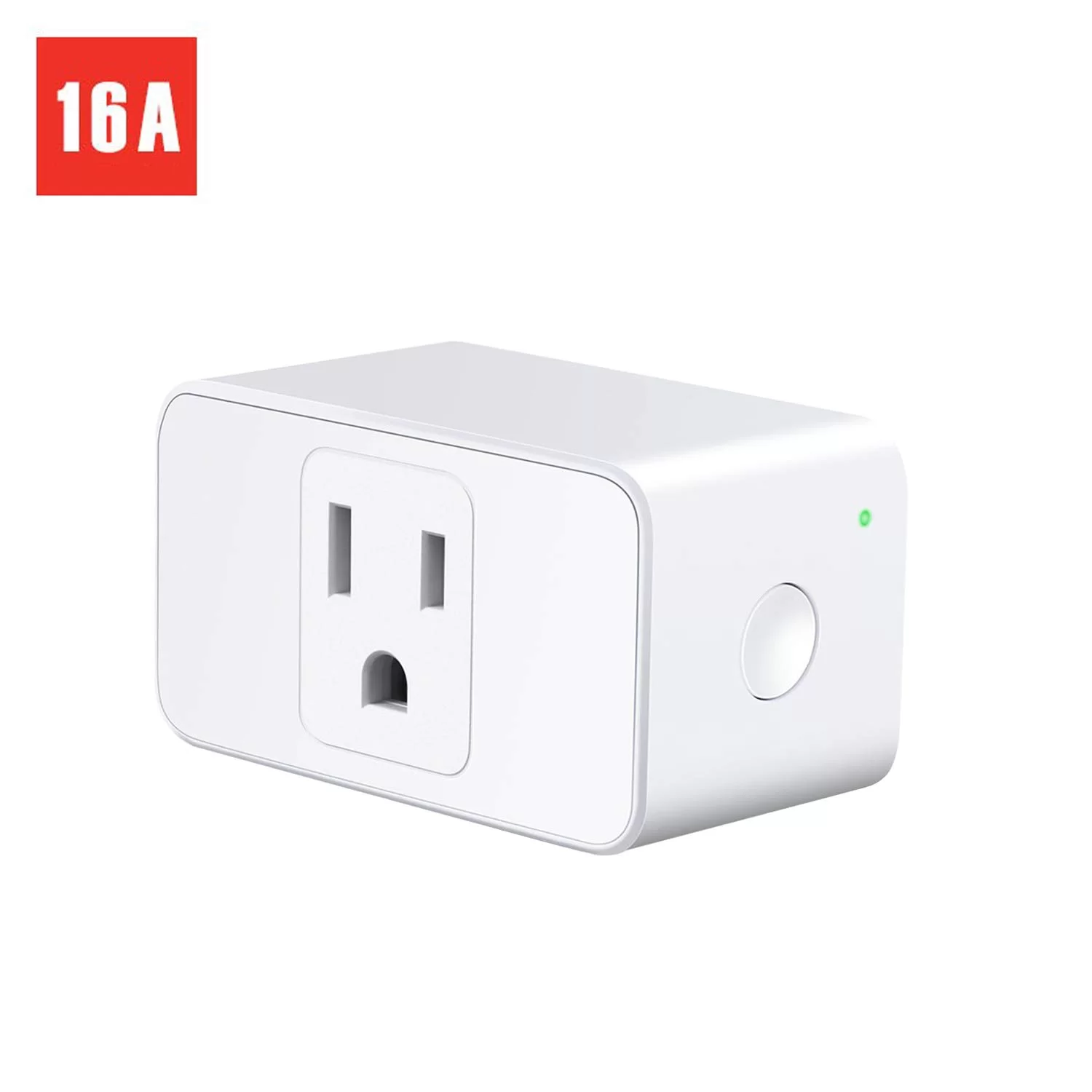 This is one simple smart and highly rated across USA and UK, you can do multiple settings similar to Teckin features and other smart products.
Remote control by meross app
Voice commands control after compatible with Amazon Alexa and Google Assistant
Create on/off schedules and timer for your appliance
IFTTT Compatible
Turn electronics on/off from anywhere on your smart phone with the Meross app (iOS & Android)
You can also set automatic daily timers or create on/off schedules so that your devices can turn on and off on their own
Support sunrise and sunset function
Top 10 Wireless Light Switches UK

Price:
$10.99 USA
£20.99 UK
3. Smart Plug by Teckin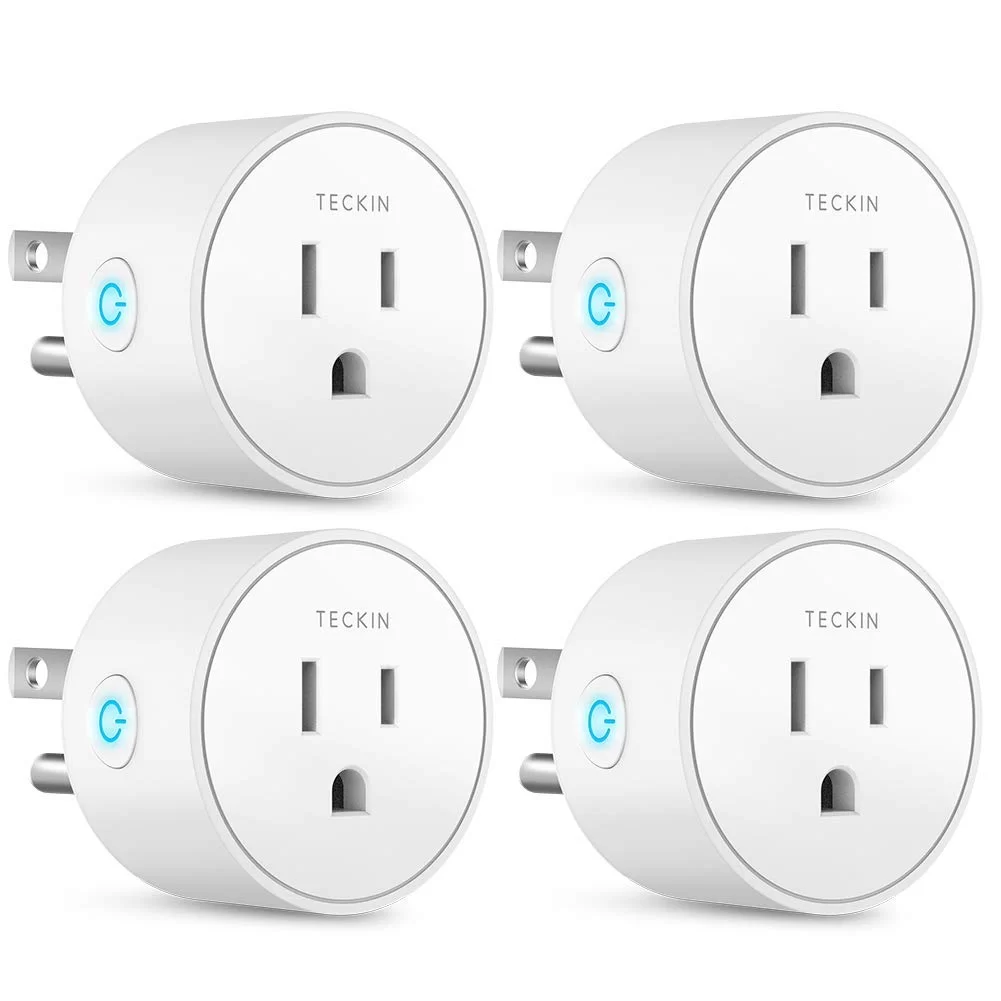 The TECKIN Smart Wi-Fi Plug allows you to create customized schedules for your appliances so that they run on your schedule. You'll find that automating your devices will help streamline your daily routine for a more efficient household.
Works with Alexa and Google Assistant
Schedule feature
Timer function
Energy saving
Works with IFTTT
Works with Smart Life APP

Price:
$19.19 USA
£15.67 UK
4. Smart plug by Gosund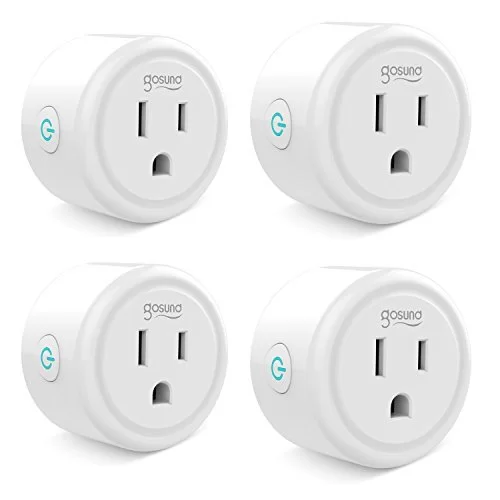 Gosund smart plug adopts premium materials, such as fire-resistant shell, phosphor bronze connects and advanced PCBA, can provide fire Prevention, over load protection to protect you and your family, Works flawlessly with Alexa, Google Assistant & IFTTT. No hub required. Requires Android 4.4 or above & IOS 8 or above.
Works with Alexa
Works with Google Assistant
Schedule feature
Timer function
Create Group
Countdown function
Share to Families​

Price:
$29.99 USA
£10.99 UK
5. Etekcity VeSync Smart Plug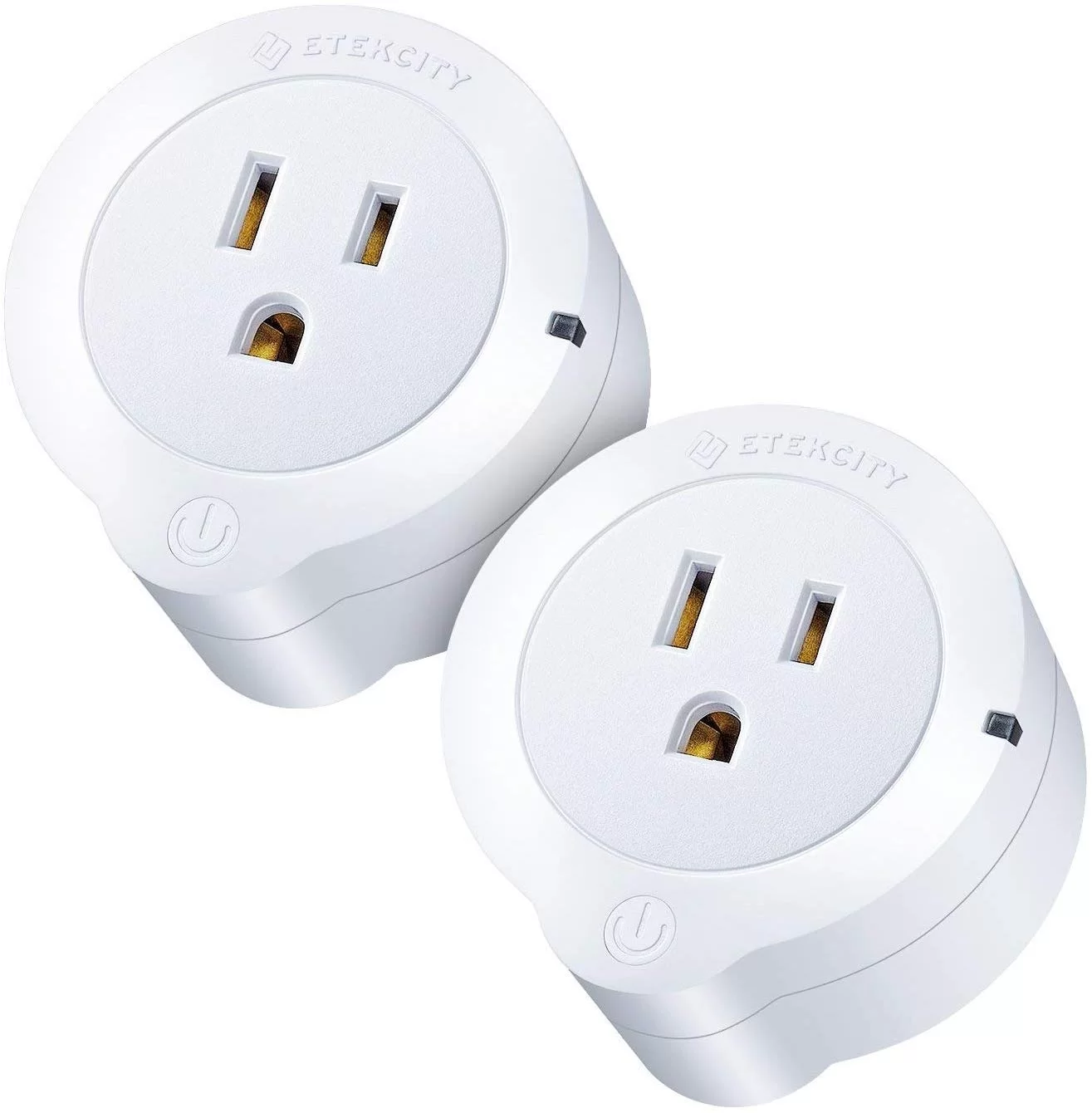 This smart plug is an all-around workhorse, with all of the basic features including Alexa, Google Assistant & IFTTT-compatibility, auto dawn/dusk scheduling, and a dedicated smartphone app that can control a group of devices at once.
It is an excellent choice for larger homes with 6 or more devices that work in tandem, such as light bulbs and home office equipment.
Fully integrated with Amazon Alexa. Requires either a 2.4GHz WiFi router or a 2.4GHz channel on a dual frequency 5GHz router
Schedule when your WiFi wall outlets turn on/off so you can get on with living
The VeSync app can track how much power each device uses, and how often it is used
Support Google Home, Smarthing, Homekit, or IFTTT

Price:
$29.99 USA
£22.99 UK
6. Smart Plug by TanTan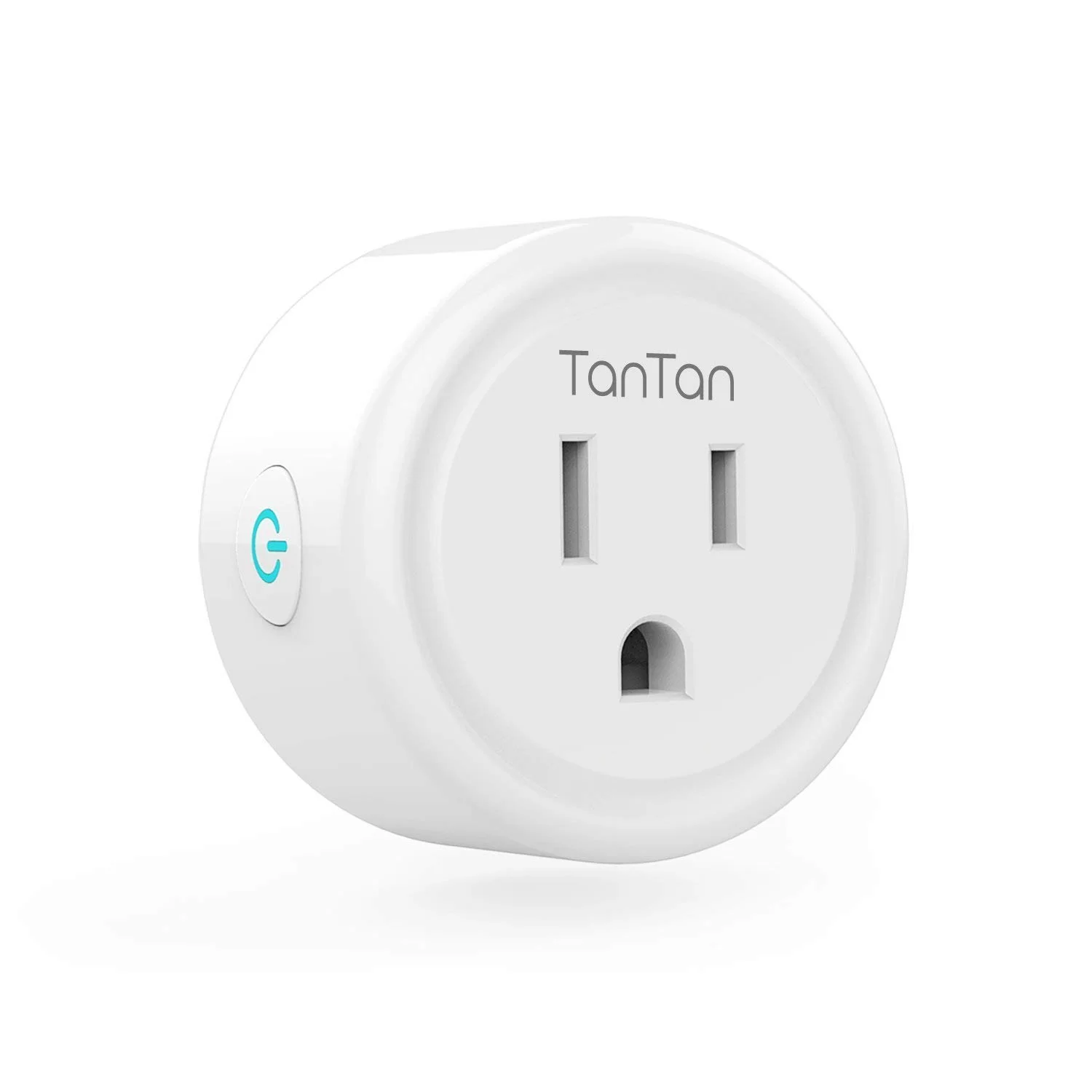 Manage directly your devices through voice control. Mini Smart Outlet is also Compatible with a phone system (Android 4.4. above/ iOS 8 above); It only supports a 2.4 GHz WI-Fi network.
Works with Alexa
Works with Google Home
IFTTT Compatible
Schedule feature
Timer function
Create Group
Share to Families

Price:
$14.43 USA
7. Syncwire 2-in-1 Mini Wi-Fi Smart Outlet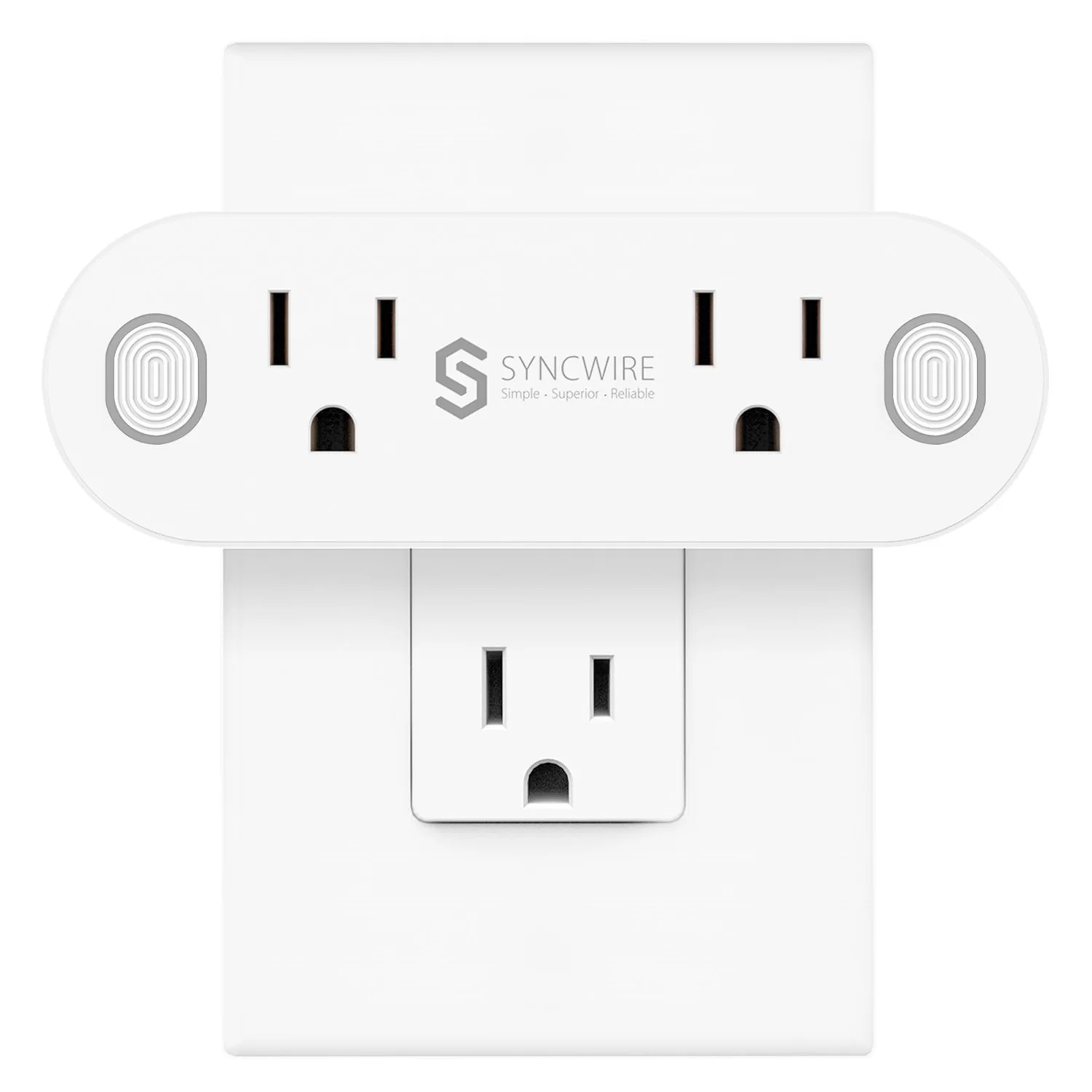 Syncwire 2-in-1 Mini Wi-Fi Smart Outlet gets you double the sockets without doubling the price. It has two individually programmable sockets in a single plug, along with plentiful scheduling options, If This Then That (IFTTT) compatibility, and voice control via Amazon Alexa and Google Assistant.
The Syncwire Mini Wi-Fi Smart Plug works seamlessly with your Amazon Alexa and Google Assistant devices. Supports IFTTT
Only works under the 2.4 GHz Wi-Fi network
No subscription or hub required
Create a schedule to automatically turn your appliances on and off; or create a group to control multiple devices with a single button to achieve more convenience
Energy monitoring function can track the power usage of your appliances

Price:
$19.99 USA
8. Samsung smart plug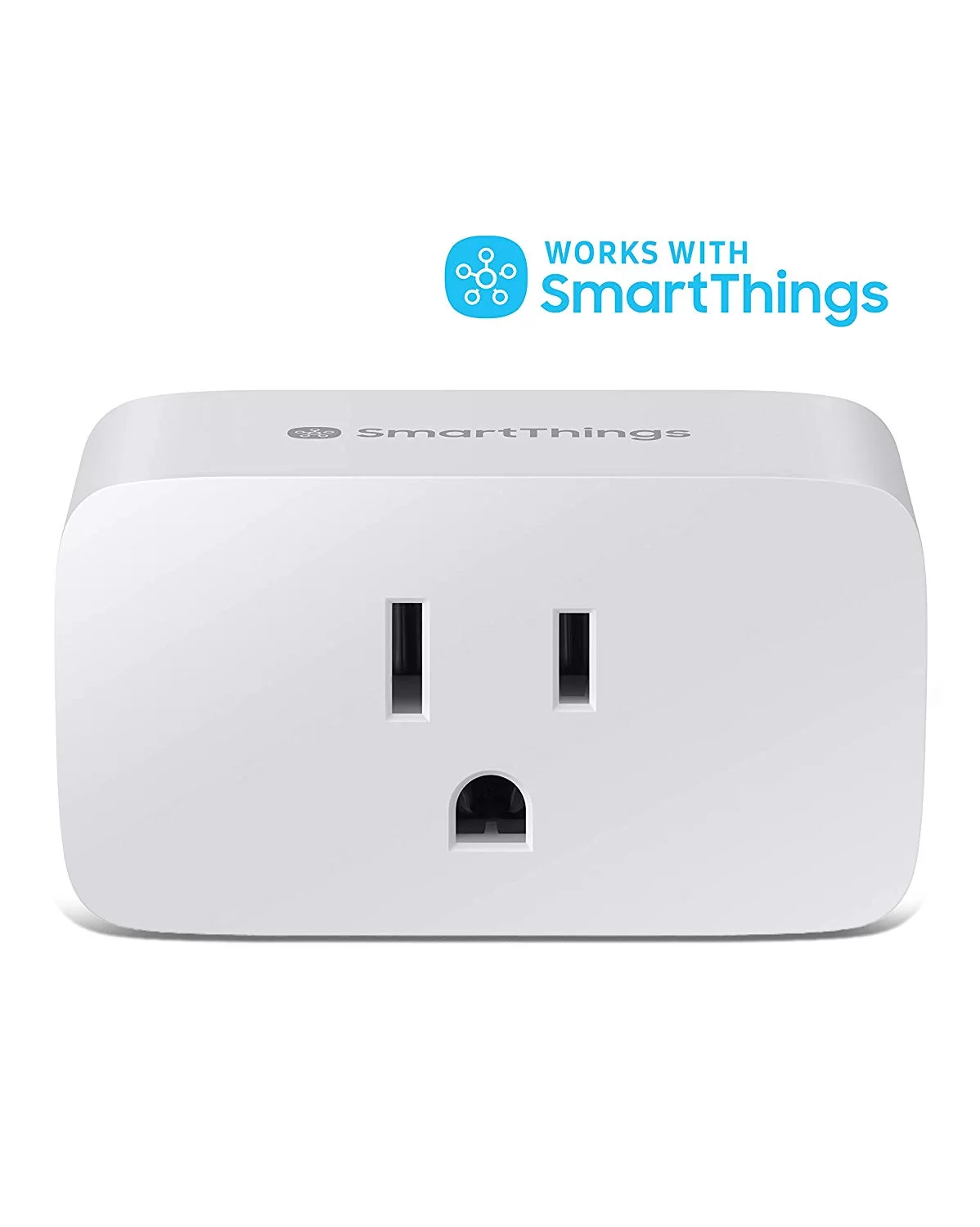 The SmartThings Wifi Smart Plug makes it easy to step into a smarter home. Easily control your plug remotely from your phone, tablet or TV using the SmartThings app.
Turn on and off the lamps, small appliances and electronics you use every day, with the SmartThings app on your phone or tablet.
Combine multiple Smart Plugs, and you can even automate an entire room—no hub required
Compatible With Bixby, Google Assistant, and Alexa for Easy On & off Control
Simply connect to your home's WiFi for easy operation, Requires a 2. 4 GHertz WiFi network connection

Price:
$17.95 USA
9. WeMo® Insight Switch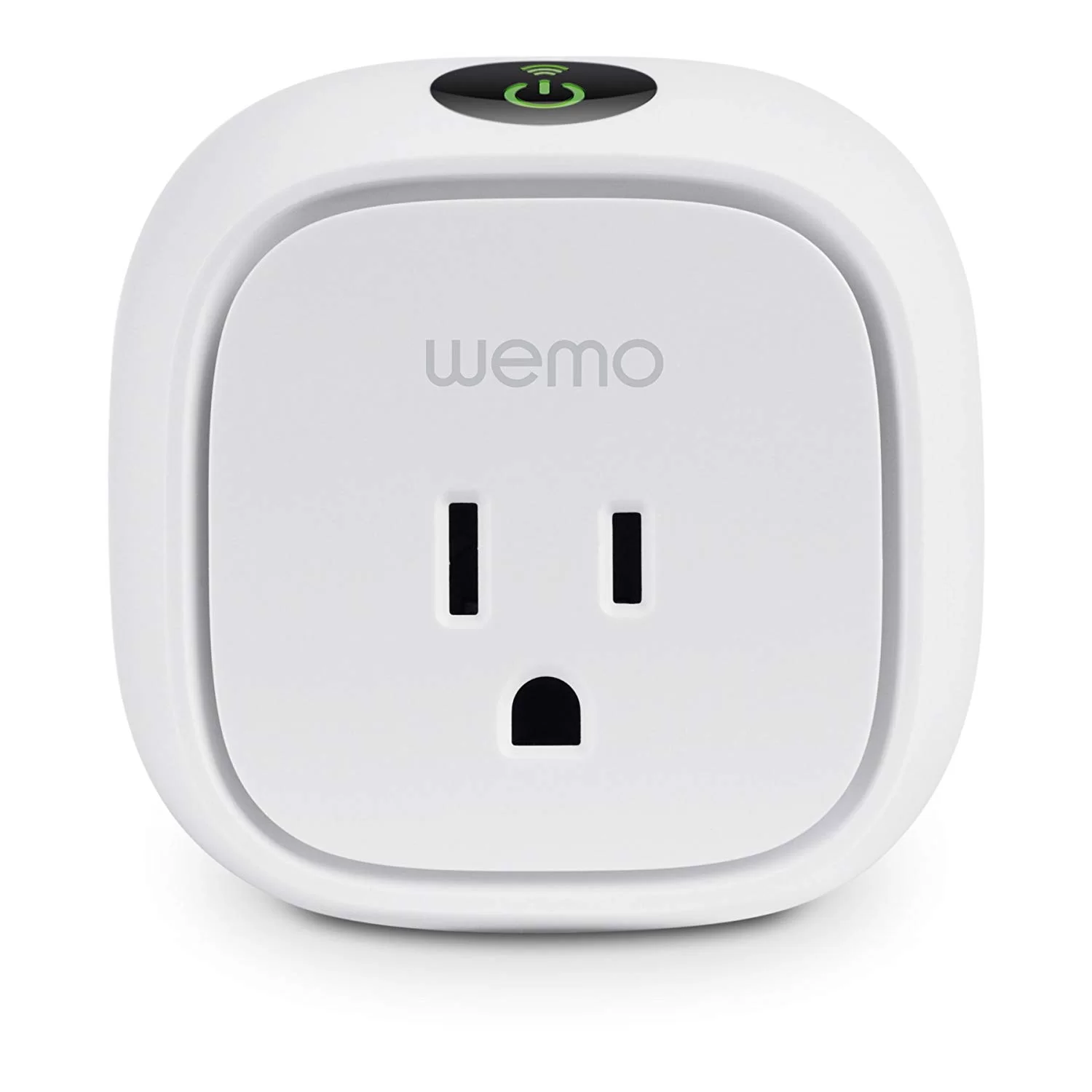 The Wi-Fi enabled Wemo Insight Switch connects your home appliances and electronic devices to your Wi-Fi network, allowing you to turn devices on or off, program customized notifications and change device status – from anywhere.
Wemo Insight Switch can monitor your electronics and will send information about the device's energy usage directly to your smartphone or tablet. Perfect to pair with space heaters, wall A/C units, TVs, washers, dryers, fans, lights and more.
Turn your electronics on/off and monitor them from anywhere
Create rules, schedules, and receive notifications
Get insight into home energy usage
Easy to use, easy to install
WEMO is completely modular: The WEMO collection of products are designed to work together via the free WEMO APP.
Works with Android and Apple devices
Wemo works with Nest Learning Thermostat
Works with ifttt

Price:
$39.99 USA
£49.99 UK
10. D-Link Mini WiFi Smart Plug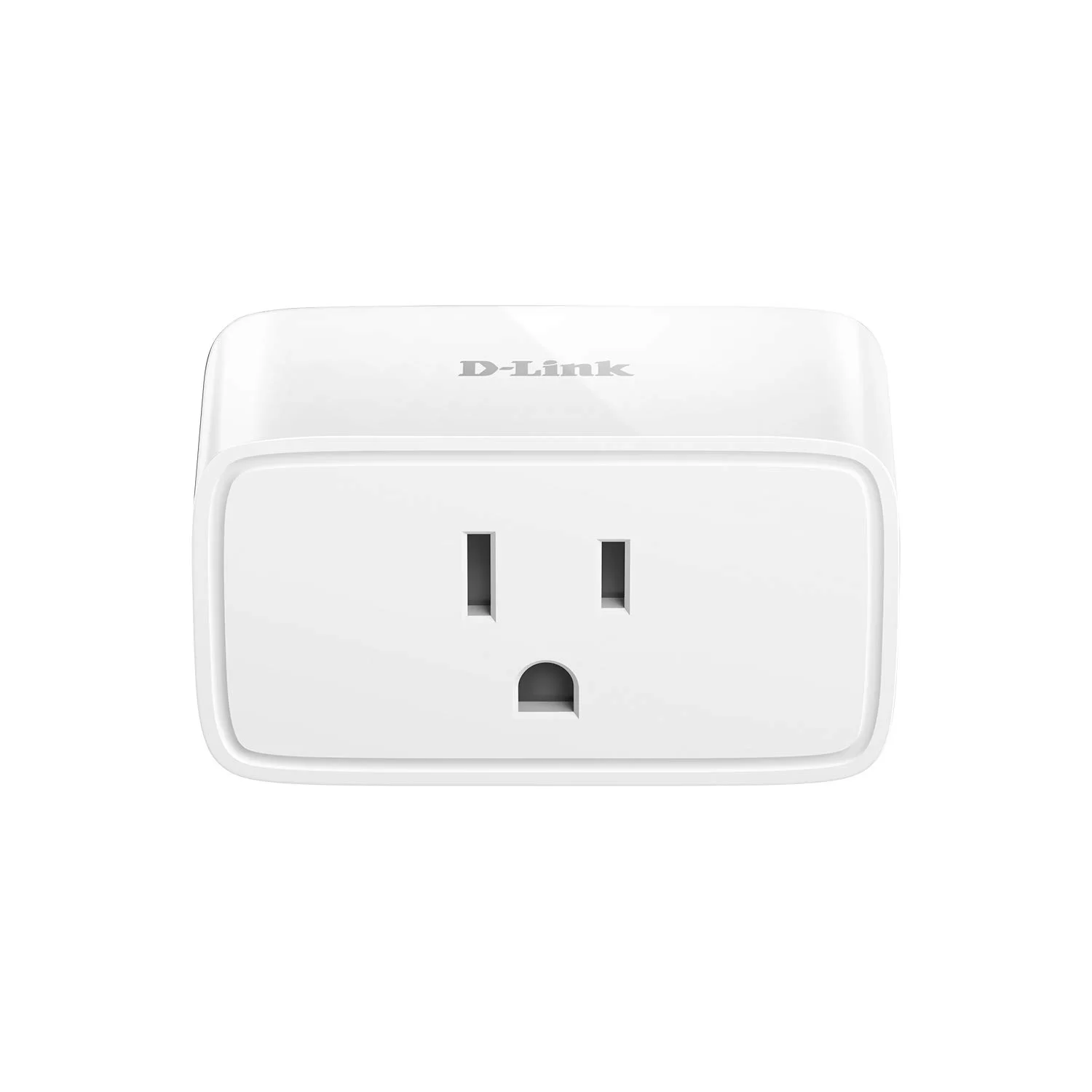 Small enough to plug in without blocking outlets, the mydlink Mini Wi-Fi Smart Plug makes it easy to turn devices on and off from your phone, set schedules around your life and automate actions between the devices in your home.
Take care of everything through the mydlink app on your smartphone or tablet, pair them with Google Assistant, Alexa, or IFTTT for voice control and more.
Turn electronics off or on with your phone and the mydlink app (iOS, Android)
Plug in without blocking other outlets
Create schedules, countdowns, one-tap routines, and automation between devices
Pair with Google Home and Alexa (sold separately) using simple voice commands
Works with the 2. 4 GHz Wi-Fi you already have in your home
No hub or accessories required

Price:
$24.99 USA
£29.96 UK
Home Automation

>>

Outlets

>>

Plug in modules

>>

Top 10 IFTTT Plugs