Here is all the information you require regarding Roku Remote Not Working and How to Fix It.
We do, however, have some positive news. As we've seen, the solution is frequently quite simple and the good news is that a simple fix might be available. With the following guidance, you could quickly resume streaming your regularly scheduled tv programs, movies, Twitch or YouTube channels, or whatever else.
Roku Remote Not Working: Possible Causes
A Roku remote might stop working for a variety of reasons, some of which are simpler to identify than others. Usually, a minor issue like dead batteries or a blocked signal is to blame. Other times, the remote can be the issue. The issue often only becomes apparent after the related repair.
So Let's Get In To Of How To Fix the Roku Remote That Is Not Working?
1ST Method:
Check the batteries – How to Fix Roku Remote
The remote might malfunction due to weak or dead batteries.
Reinstall each battery after first removing them.
Try again after changing the batteries if the remote is not working.
Of course, it is obvious but try it anyhow. If you have the Roku Voice Remote Pro, you'll need to recharge it.
2nd Method:
Look for an IR (infrared) signal blockage – How to Fix Roku Remote
An unobstructed direct signal is necessary for IR remote controls. The Roku remote won't function if there are any objects, walls, or other impediments in the line of sight between the Roku and the remote. If you are unable to remove the obstruction, raise the remote higher to obtain a clear signal and direct it at the player's front.
3rd Method:
Reset your Roku stick, box, and remote – How to Fix Roku Remote
After removing the power cable from the Roku streaming device, remove the batteries from the remote.
Reconnect the device's power after waiting 5 seconds.
Replace the batteries in the remote once the Roku logo appears on the home screen.
Check to see whether the remote re-establishes a connection with the Roku device after waiting 30 seconds.
4th Method:
Pair your Roku remote – How to Fix Roku Remote
The issue with the Roku remote is that a number of things, including unstable Wi-Fi and factory resets, can prevent this pairing from happening. And your streaming device is essentially unusable if your remote control won't work with your Roku. Fortunately, there is a quick solution to re-establish the connection on any Roku device.
The trouble with the Roku remote is that a variety of factors can disrupt this pairing, from shaky Wi-Fi to a factory reset. And if your remote control won't interact with your Roku, then your streaming gadget is basically inoperable. Luckily, every Roku device has an easy way to reestablish the connection.
Here's how you do it:
Remove the back cover from your Roku remote.
Find the pairing button, underneath the batteries.
Bring the remote as close as you can to your Roku device.
Hold down the pairing button for 3 seconds.
In a few seconds, a pairing dialogue should appear on the screen.
In essence, that is all there is to it. Try the following procedures if the pairing screen doesn't appear.
Take out and replace the batteries in your Roku control.
Restart the Roku device by plugging it back in after unplugging it if it lacks a physical button.
Keep pressing the pairing button as the device boots up.
Alternatively, try connecting the remote with a different wireless network. Even when you reconnect the Roku to the original network, your connection will remain even if Wi-Fi strength is a major factor in why remote pairing occasionally fails
5th Method:
Check the HDMI connection – How to Fix Roku Remote
Roku Streaming sticks install on a TV from the HDMI port. If your device is plugged into the HDMI port, you could get some interference. To remedy this, you'll need an HDMI extension, which is available free from Roku. Make sure you have your Roku serial number handy. It should be on a sticker on the device.
You could also move the streaming stick to a different HDMI port if the TV has one to spare
6TH Method:
Use the Roku mobile app – How to Fix Roku Remote
Download the Roku remote app from the Apple App Store or Google Play Store if you are unable to get the remote to function at all. The app has all the functionality of a Roku control and makes it simpler to enter text for searches.
Here's How to Manage Your Roku Device without the Remote:
1 – Download the "Roku Remote Control app" on your smartphone.
2 – Type in your login credentials, then tap on "Sign In."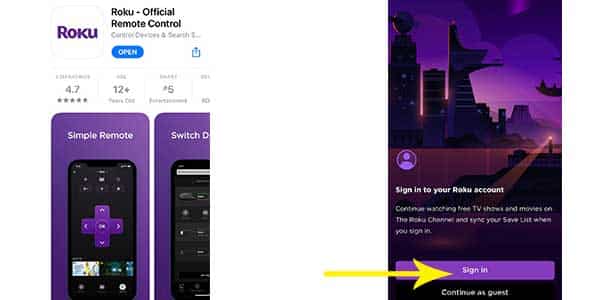 3 – Type in your login credentials, then tap on "Sign In."
4 – Tap "Remote" at the bottom.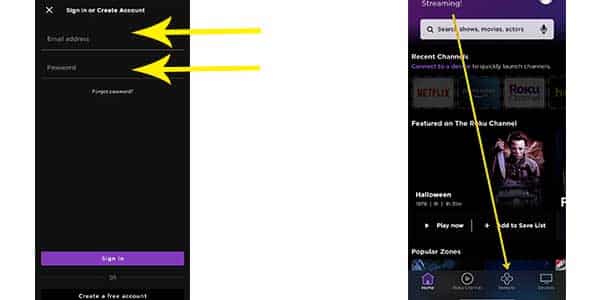 5 – When prompted, connect to your Roku and provide the app whatever rights it requests.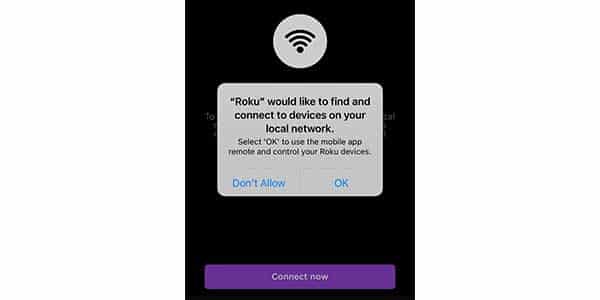 6 – You will now have total control over your Roku device.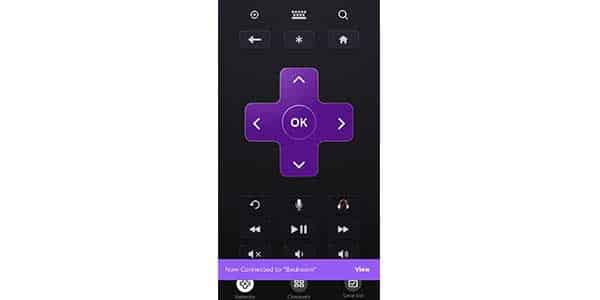 7th Method:
Use a different remote of how to fix it?
The Roku website is the best place to look up which remotes are compatible with your player because it is constantly updated with the most recent information.
Roku Streaming Stick (Plus, 4K and 4K+ models): Roku Voice Remote Pro, Roku Voice Remote
Roku Ultra: Roku Voice Remote Pro, Roku Voice Remote, Roku Simple Remote
Roku TVs: Roku Voice Remote Pro, Roku Voice Remote, Roku Simple Remote
Roku audio products: Roku Voice Remote Pro, Roku Voice Remote, Roku Simple Remote
Roku Premiere: Roku voice remote
Older Roku 2 and Roku 3 models: Roku gaming remote
Roku Express 4K Plus: Roku Voice Remote
Roku Express and most older Roku models: Roku Standard IR remote
As a part of this method – How to recognize the Roku remote
To determine which Roku Remote here are a few tricks:
The Roku Voice Remote Pro – USB charging only; no battery compartment.
The Roku Voice Remote – The Roku Voice Remote is probably the one with the microphone button and no headphone jack.
Roku Simple Remote – It's the Roku Simple Remote if your Roku remote doesn't feature volume controls.
Roku Game Remote – Your remote is the Roku Game Remote if the A and B buttons are bright.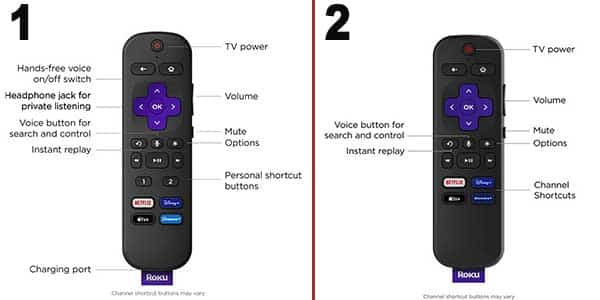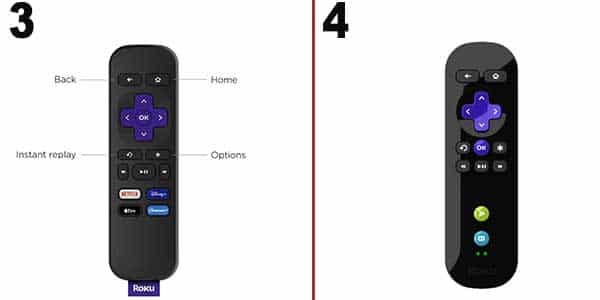 Overview of How Fix Roku Remote if you know the type:
Standard IR (infrared) remote
Enhanced "point-anywhere" remote
Standard IR (infrared) remote
Here is a complete method of what to do and how to do it in detail in a separate topic: Click here
Enhanced "point-anywhere" remote
Similarly a separate in detail topic on how to fix this Roku remote. Click here
Additional Advice for Remote Repair
Drain the battery on your Roku control. Place the batteries back in, press and hold any button on the remote for 10 to 30 seconds, and then test it. Electronics occasionally experience shorts due to abnormal charge accumulation in parts.
The problem with your remote might be a physical one, such as a corroded connection on the circuit board. If you're mechanically minded, disassemble the remote and examine it for burn marks, rust buildup, or other signs of a problem. If corrosion is discovered, such as that caused by moisture or another factor, carefully remove the debris with a toothbrush and rubbing alcohol before reassembling the remote and allowing it to dry for at least 30 seconds.
Other Related Issue of Roku Remote that is not working
Roku remote not working and not connected to Wi-Fi: Here are complete detailed guidelines of what problems are behind this issue and what remedies we can apply to fix this issue. Click here
You Might Want to Check this:
Related Questions:
Roku Remote Not Working Flashing Green Light
Method- 1
Unplug the Roku.
Remove batteries from the remote.
Insert batteries in the remote. Do not replace the cover.
Plug in Roku.
Press the reset button on the remote, holding it for three seconds.
Replace the battery cover.
After Roku boots, you'll see a pairing notice on the screen.
After it pairs, it should work.
Method- 2
To fix this,
Remove batteries from the remote.
While TV is turned ON, unplug it and wait 30 seconds.
Plug the TV back in.
When the home screen loads, replace remote batteries and press/hold the pair button.
It should connect.
Roku stick blue light blinking
Most often, a cable connectivity problem is indicated by the blue light flashing. Using the same HDMI cables for your Roku for an extended period of time may subject them to substantial wear that may result in connectivity issues.
Roku Stick Blinking White Light
Your Roku remote's white front light flashing indicates low batteries when this happens. The light ought to return to normal after replacing the batteries with brand-new ones.
Roku Keeps Blinking On And Off
There will be a light that blinks if your Roku device is having a connectivity problem or power loss. Connectivity problems might be exacerbated by WIFI, HDMI, and remote pairing.
How to Fix:
Go to Settings>System>Advanced system settings>Advanced display settings, go to 'Auto-adjust display refresh rate' and make sure this is 'Disabled'.
This can cause the behavior you described in some circumstances, and should not typically be enabled for most use-cases.
Roku Flashing Yellow Light
Yellow light that blinks means your controller and set-top box cannot be paired.
Roku Flashing Red Light
Roku's red flashing light indicates an outage.
For Further Queries, If your problem hasn't been fixed, their help center will be your primary source of assistance.
Home Automation

>>

Home Theater

>>

Remote Controls & IR Repeaters

>>

Roku Remote Not Working – How to Fix It