Before how to reset a Roku remote, you need to determine the type of remote you are using with your Roku streaming player.
Simply change the batteries if your Roku remote is the standard infrared model.
If your Roku-enhanced remote isn't working, you may reset it by pressing the reset button on the remote.
Types of Remote:
Standard IR (infrared) remote
Enhanced "point-anywhere" remote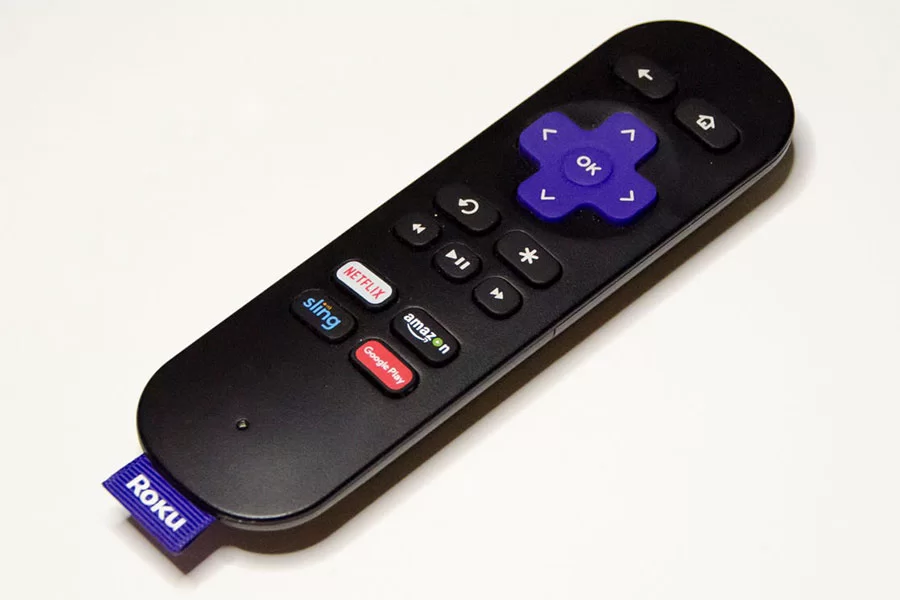 If you are not sure, a simple method for determining the type of remote is to remove the cover from the battery compartment and look for a pairing button.
A remote with a pairing button is called a Roku Enhanced Remote and any remote that does not have a pairing button is a standard IR remote.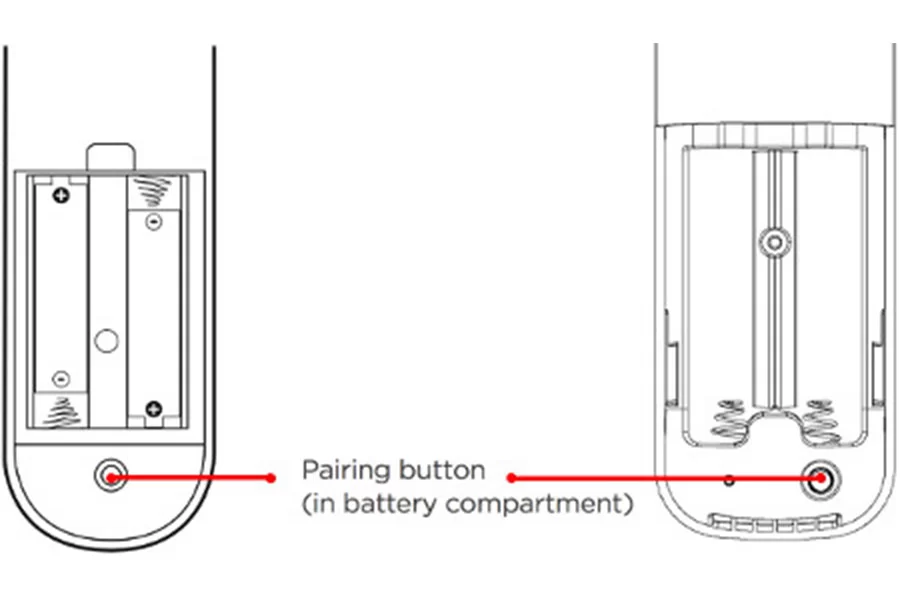 HOW TO RESET A ROKU REMOTE Without a Pairing Button (IR)
The infrared remote can't (and doesn't need to) be reset, as it will work with any compatible Roku player. For a simple remote to operate reliably: It must be pointed directly at the Roku device and there must be nothing blocking the signal from traveling to the front of that device, where the IR receiver is located.
To set up a Roku simple remote: You only need to insert new matching batteries and point the remote directly at the front of your Roku device when you are using it.
Note: Only Roku Streaming Sticks cannot be controlled with a Roku IR remote.
In case it doesn't work then do the following steps to reset IR Remote.
Test for visible obstructions: Make sure you can see the front of your Roku device from where you are sitting. Try holding your remote higher (e.g., above your head) and point it downwards at the front of your Roku device. Move the remote to the left and right, making sure it is always pointing directly at the front of your Roku device. If your Roku device becomes more responsive when testing from various positions, check that no obstructions are blocking the front of your Roku device, or the signal from your remote.
Reset the batteries: If your Roku device is still not responding to button presses, try removing the batteries from your remote and re-insert them.
Replace the batteries: If your Roku device continues to be unresponsive to button presses, try replacing the batteries in your remote.
HOW TO RESET A ROKU REMOTE (ENHANCED POINT-ANYWHERE)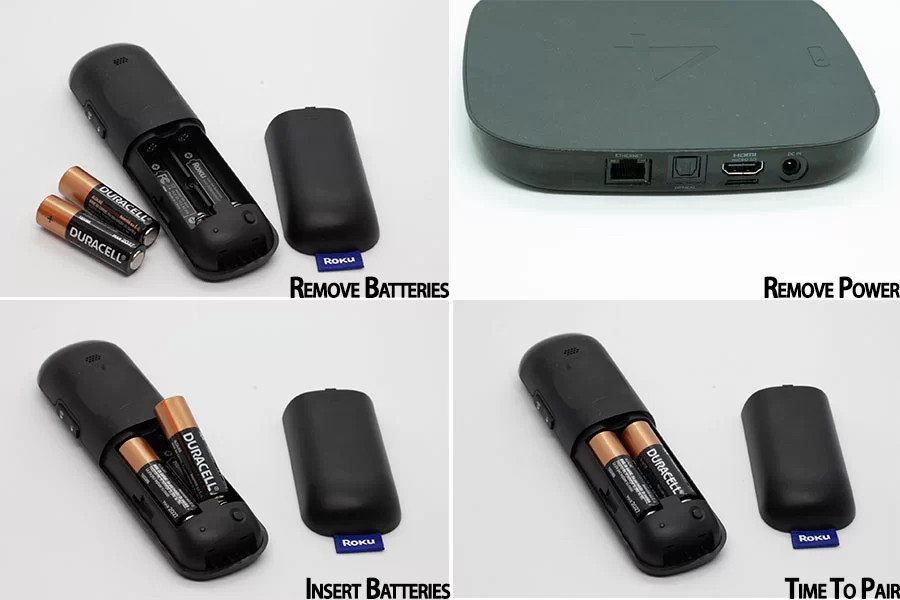 Remove Batteries: Remove the batteries from your Roku remote battery compartment.
Remove Power: Unplug the power cable from your Roku player, wait for 5 to 10 seconds, and plug it back in again.
Reinsert Batteries: When you see Roku's home screen on your TV, insert the batteries in the remote.
Time to Pair: On the bottom of the remote, locate the pairing button. Press and hold the pairing button inside the battery compartment for approximately 3-5 seconds or until you see the pairing light on the remote begin to flash. Older remotes do not have an indicator light.
Note: If the light does not flash, repeat this step. If it still does not flash, then you should replace the batteries in your remote. ( Sometimes failed to work after replacing with new batteries the what should you do, A guide on this particular matter).

Establishing a Connection: Wait approximately 30 seconds for the remote to establish a Wi-Fi connection with your Roku receiver.
Successful Pairing: A remote pairing dialog should appear on the TV screen once a successful pairing has occurred.
Get back to your TV streaming entertainment.
When establishing a connection you need to look at it
Degraded video or audio quality, overall slowness of your Roku when responding to commands, or you see "not connected" in the top right corner of your home screen is another problem faced by Roku users after resetting a remote or required multiple times to reset a remote to be able to work properly.
Check the status of your Wi-Fi signal strength by going to Settings > Network. Assuming you're actually connected to Wi-Fi, the signal strength will be listed as Excellent, Good, Fair, or Poor. If it's Fair or Poor, you should try to improve it.
Obviously, relocating your TV won't be an option very often, but you might still benefit from relocating the Roku itself. Try repositioning it and see if it helps. Roku Sticks are harder to reposition because they're usually plugged right into the TV, but an HDMI extender cable can give you the extra play you need to reposition them. If you own a Roku Streaming Stick, Roku will send you one of these cables for free.
A separate topic in detail will guide you to all the problems relevant to connection problems. Click here
How to Restart my Roku Voice Remote and Device?
If your remote uses standard batteries, open the battery compartment and remove the batteries. Then remove the power cable from your Roku device, wait 5 seconds, and then reconnect the cable. Alternatively, you can restart your Roku device from the Settings menu with the following steps.
Press Home on your Roku remote
Scroll and select Settings
Select System
Select Power. If you do not see a Power submenu, skip to the next step.
Select System restart
When your Roku device displays the home screen, restart your remote by reinserting the batteries or using the steps below if your remote has a rechargeable battery.
Press and hold the pairing button for 20 seconds. The status light should slowly flash green, then stop, then flash more rapidly. When this happens, release the pairing button and your remote has restarted.
Wait at least 30 seconds to see if your remote establishes a connection with your Roku device. Confirm by pressing the voice button and looking for a status indicator on your TV screen.
If there is no response, try re-pairing your remote. Press and hold the pairing button for 5 seconds until the status light starts flashing green. If your Roku device was just restarted, it will automatically detect the voice remote and reconnect.
If your Roku remote not working after implementing these above methods then you might have to see this. Click here
You might want to see this:
Frequently Asked Question
Where is the Reset Button on Roku Remote?
A physical factory reset button is located on the back or bottom of the Roku remote. This button is either tactile or pinhole in nature. Long-pressing this button will factory reset certain devices.
My Roku Remote Doesn't Have a Reset Button?
You have a normal IR (infrared) remote that does not need to be paired with your Roku device if you don't see a pairing button. When using a regular IR remote, just replace the batteries and push the buttons while pointing the remote straight at your Roku device.
You can find the detail at the start of this topic.
How to Reboot a Roku Remote?
Remove your Roku device's power cable, wait 5 seconds, and then reconnect the power wire.
Wait until the home screen appears on your Roku device.
Restart the remote control. Restart your remote by withdrawing and reinserting the batteries if it uses normal batteries.
How to Factory Restart a Roku Remote?
Perform the following steps with your Roku remote or the Roku mobile app.
Press Home on your Roku remote
Scroll and select Settings
Select System
Select Advanced system settings
Select Factory reset
If you have a Roku TV, select Factory reset everything. Otherwise, move to the next step.
Follow the on-screen instructions
Once you locate the Reset button and your Roku device is powered on, press and hold the button firmly for about 10 seconds. When the factory reset is complete, an indicator light or status LED will blink rapidly on most Roku devices.
Using the physical button on Roku Remote Controls
Located on the back or bottom of your device, the physical Reset button is either tactile or a pinhole design that requires a straightened paperclip. It will appear similar to one of the following:
How to Reset a Remote?
You must remove the batteries, unplug and then re-plug your Roku device, replace the batteries, and then hold down the reset button until the remote re-pairs in order to reset your remote.
Can You Reprogram a Roku Remote?
Fortunately, it can take only a few minutes of you required for reprogramming. Click Here
Home Automation
Average rating:
0 reviews
Home Automation

>>

Home Theater

>>

Remote Controls & IR Repeaters

>>

How To Reset A Roku Remote