Through the Roku mobile app, you can pair a Roku Voice remote without using the pairing button.
Although the Roku Voice Remote includes a pairing button, if it isn't functioning, you may still use the Roku using your smartphone.
Roku's Simple Remote doesn't require pairing and doesn't have a pairing button, because it uses infrared.
How to Sync a New Roku Remote without Pairing Button
For Infrared Roku Remotes
Your Roku remote uses infrared light to connect with your Roku device if it missing any pairing buttons, either on the underside of the remote or inside the battery compartment. If this describes your remote, you likely have a Roku simple remote.
There is no need to pair infrared remote controls. Instead, you must direct the remote at the Roku device. Direct, unobstructed line of sight between the remote and Roku device is required. Simply install the batteries and confirm that the two devices can see one another; pairing is not necessary.
For Enhanced Roku Remotes without pairing Button
Pairing buttons are missing from recent Roku TV models. When you switch them on, they instantly synchronize with the remote.
However, if you use a Roku Stick device, you usually need to connect it using the pairing button.
Sync the Remote Using a Smartphone
You may use the remote feature in the Roku mobile app to operate your Roku TV. It is also a great alternative to use the pairing button to pair your Roku remote.
All you will need is a smartphone with Wi-Fi.
Here are the steps to follow:
Go to the Apple App Store or Google Play Store on your smartphone.
Download the Roku app
Ensure that your Roku device and smartphone are both connected to the same Wi-Fi network.
Start the Roku app and tap Remote at the bottom of the screen.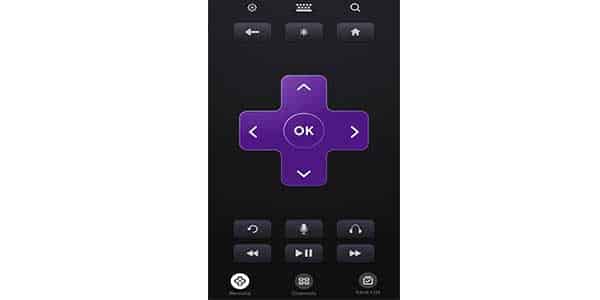 5. The Remote option allows you to control your Roku TV with your smartphone.
6. With the smartphone, locate the Settings and then the Remotes and Devices option on your TV.
7. Choose the Pair New Device option.
8. Select the checkbox beside Remote and then choose Continue.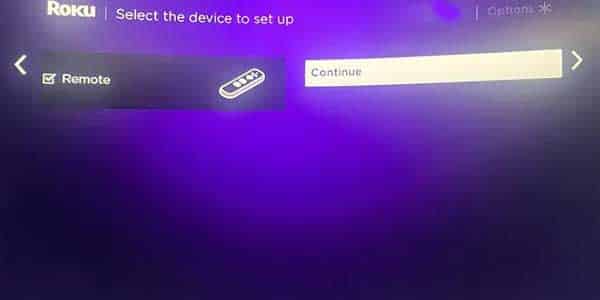 Relevant: