Here is a Quick Answer to a Query about How to Sync a New Roku Remote without a "Pairing Button"
For this approach to function, your TV must have physical buttons to assist you to navigate the Settings menu. To link your Roku remote using this approach, follow these steps:
Navigate to the Home screen on your Roku.
By navigating to Settings, select the Remotes option on the left panel.
From the menu, choose Pair Remote.
When you choose Pair Remote, your device will immediately sync.
Let's get into detail:
Through the Roku mobile app, you can pair a Roku Voice remote without using the pairing button.
Although the Roku Voice Remote includes a pairing button, if it isn't functioning, you may still use the Roku using your smartphone, or You can also connect manually by using the buttons on your TV to do it.
Roku's Simple Remote doesn't require pairing and doesn't have a pairing button, because it uses infrared.
How to Sync a New Roku Remote without Pairing Button – Complete Guide
For Infrared Roku Remotes
Your Roku remote uses infrared light to connect with your Roku device if it missing any pairing buttons, either on the underside of the remote or inside the battery compartment. If this describes your remote, you likely have a Roku simple remote.
There is no need to pair infrared remote controls. Instead, you must direct the remote to the Roku device. A direct, unobstructed line of sight between the remote and Roku device is required. Simply install the batteries and confirm that the two devices can see one another; pairing is not necessary.
Here are the steps:
Turn on your Roku device by connecting it to a TV.
Select the correct TV input source for your Roku player.
Replace the batteries in the IR remote control.
Aim your remote at your Roku device. Tap any button.
Wait a few moments for the synchronization procedure to complete.
Your new remote is now ready to use.
Your new remote is now operational. When using an enhanced remote, the instructions are nearly the same, except that you will press the pairing button in the battery compartment.
For Enhanced Roku Remotes without pairing Button
Pairing buttons are missing from recent Roku TV models. When you switch them on, they instantly synchronize with the remote.
However, if you use a Roku Stick device, you usually need to connect it using the pairing button.
Method – 1
Sync the Remote Using a Smartphone
You may use the remote feature in the Roku mobile app to operate your Roku TV. It is also a great alternative to use the pairing button to pair your Roku remote.
All you will need is a smartphone with Wi-Fi.
Here are the steps to follow:
Go to the Apple App Store or Google Play Store on your smartphone.
Download the Roku app
Ensure that your Roku device and smartphone are both connected to the same Wi-Fi network.
Start the Roku app and tap Remote at the bottom of the screen.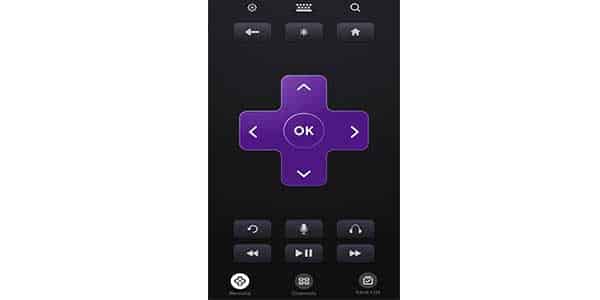 5. The Remote option allows you to control your Roku TV with your smartphone.
6. With the smartphone, locate the Settings and then the Remotes and Devices option on your TV.
7. Choose the Pair New Device option.
8. Select the checkbox beside Remote and then choose Continue.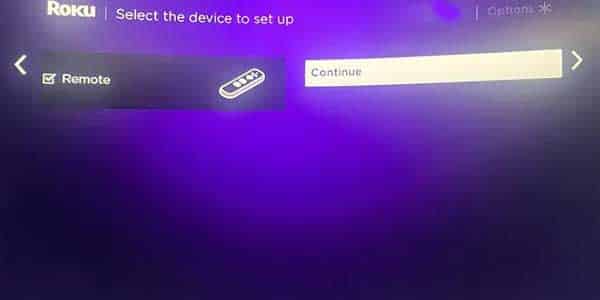 Method – 2
Use the "Pair Remote" option to sync the remote Without Pairing Button
This option will only work if you can change the settings on your TV without a remote.
Here are the steps you should take:
Go to your Roku device's Home screen.
Move down until you see "Settings."
The Remotes option is on the left side of the Settings menu.
Now, choose Pair Remote from the menu.
This feature should connect your remote to your Roku device on its own.
If the remote doesn't automatically pair, there might be something wrong with it. In that case, you can try to fix your remote or turn your Roku device off and on again.
If the remote does not pair automatically, it might mean there's a problem with your remote. In that case, you can try to troubleshoot your remote or restart your Roku device.
How to Troubleshoot Common Roku Remote Issues
Roku devices, including remotes, are reasonably priced and built to last. They are not, however, perfect, and they do occasionally fail.
Look for Obstructions
If the batteries are fine but the device is still not pairing, the next step is to check for obstructions. If nothing is in the way of the remote and the player, try again.
It's Time to Get New Batteries.
A non-pairing Roku control is simple to repair. The first step in ensuring that your batteries are working is to install fresh ones. It would be helpful if you double-checked the batteries to make sure they were inserted properly.
The Remote Doesn't Work or Sync (Restart it)
The most prevalent issue with Roku remotes is that they either disconnect frequently or do not connect at all.
Here's what you can do if that's the case:
The first thing you should do is restart your Roku device.
Simply turn off and disconnect the television.
After unplugging the TV, push the power button on the TV (not the remote!).
Hold down the button for around two minutes.
Now connect and turn on the television.
You will have to link the remote once more. So, you can use the pairing button or the previously indicated processes
It should resolve Roku device and remote connectivity issues. However, if that option does not resolve your issue, you might try replacing the batteries.
Restarting the TV without disconnecting it is possible with some Roku devices. Simply locate the Restart option in the System Menu under Settings.
Overheating
Another typical issue with Roku remotes is that they can quickly overheat, resulting in internal issues.
If your remote becomes overheated while in use, you can perform the following:
As soon as you notice it growing heated, stop using it.
Remove the batteries.
Place the remote on a non-flammable surface.
Wait for 10 to 20 minutes.
Replace the batteries.
If you see your remote frequently overheating, you should consider replacing it.
When Should You Purchase a New Roku Remote?
If your Roku remote is no longer syncing with your TV or is frequently malfunctioning, you should consider purchasing a new one.
They are not expensive, and high-quality universal ones that are compatible with practically any TV are available.
Roku remotes start at less than 11 USD on Amazon and other internet retailers. You can also purchase one through Roku.
Smartphones may be used as Roku remotes. Simply download the Roku app and pair your Roku device with your smartphone! You'll always have your "remote" with you and never have to seek for your Roku remote again!
Conclusion
I expect that you now understand how to connect a Roku remote without a pairing button thanks to this tutorial. Don't forget that pressing the button on your remote instead of just touching it will result in a different linking procedure.
If you don't think there's a hardware issue with your remote, an unstable Wi-Fi connection could be to blame for the connection and performance issues. This is due to the fact that newer Roku remote controls exchange data with the box over Wi-Fi.
If your Roku remote has a "Pairing Button," syncing it is a breeze and takes almost no effort at all.
We hope that one of the alternatives to pressing the pairing button has helped you successfully pair the Roku remote with your device.
Frequently Asked Questions:
Can I Use a Roku Player Without a Remote Control or Internet Connection?
The Roku Remote software for Android allows you to connect to and manage any Roku device from your mobile device.
Can You Tell Me What to Do If I Misplace My Roku Remote?
If you're afraid of losing your Roku remote, don't worry. Get out your mobile device, navigate to the relevant app store, and install the Roku app designed specifically for use on your handheld device.
This allows you to use your smartphone as a Roku remote by simply linking it with the device.
Relevant:
Home Automation

>>

Other

>>

Remote controls

>>

How to Sync a New Roku Remote without Pairing Button