Achieving peace of mind doesn't have to be expensive or challenging for your house. Traditional home monitoring systems also require long contracts and costly pro installation, but you can install them yourself with most smart models and pay for a tracking plan only when you want it. The most secure, robust and easy-to-use DIY home security system and the option of using professional monitoring without locking you into a contract.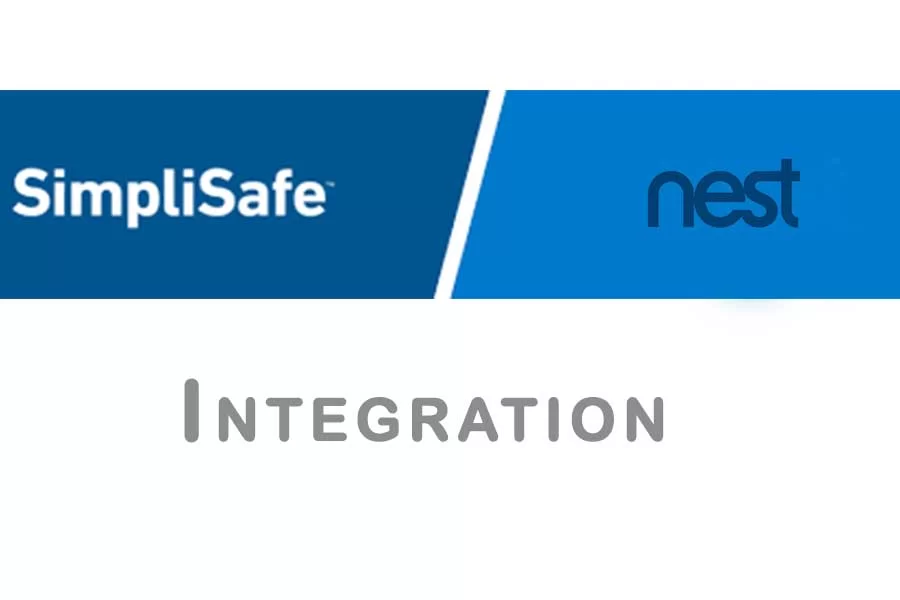 With so many different home protection companies and manufacturers of smart home products today, it is almost mandatory for them to work together to ensure easy integration of their devices.
Therefore, it is no wonder that individuals are still searching for goods that will work together and that will ensure smooth integration and
Both SimpliSafe and Nest offer home security products and can be considered direct competitors—which brings about some questions like will both companies allow their products to integrate.
Does it work with Nest SimpliSafe? SimpliSafe compatible with a thermostat called Nest. It does not, however, endorse any of the other Nest items. That said, with Google Assistant, SimpliSafe can be used and Nest products also work with Google Assistant, which means that SimpliSafe and Nest products can be controlled using Google Assistant.
Those of you who are more informed may recognize these two brands for another reason. Despite the Google Home app still being named that, Google also offered a smart speaker product line known as Google Home, which after merging with Nest, was renamed to—and is currently called—Google Nest.
After the acquisition, it was stated that this program would be canceled. This was a cause for a lot of concern within the Nest community.
Since then, the "Works with Nest" has been replaced by "Works with the Google Assistant", which can be used to control different compatible smart products.
Especially knowing that existing Nest users are slowly being prompted to migrate to Google. (And new Nest customers are directly guided to go through Google.)
Smart Home: Nest Vs Ring Vs Simplisafe
Smart Home: Cove Security Vs Simplisafe
This is not a smooth experience for all users as a lot of people have reached out, saying their accounts didn't migrate properly. What happens is that once having migrated to Google, the Nest devices will not appear on the app.
This is why it is also worth exploring whether SimpliSafe works with Google Assistant and Google Nest, and if it does, how good is the Simiplisafe nest integration?.
We have a few items set up so far.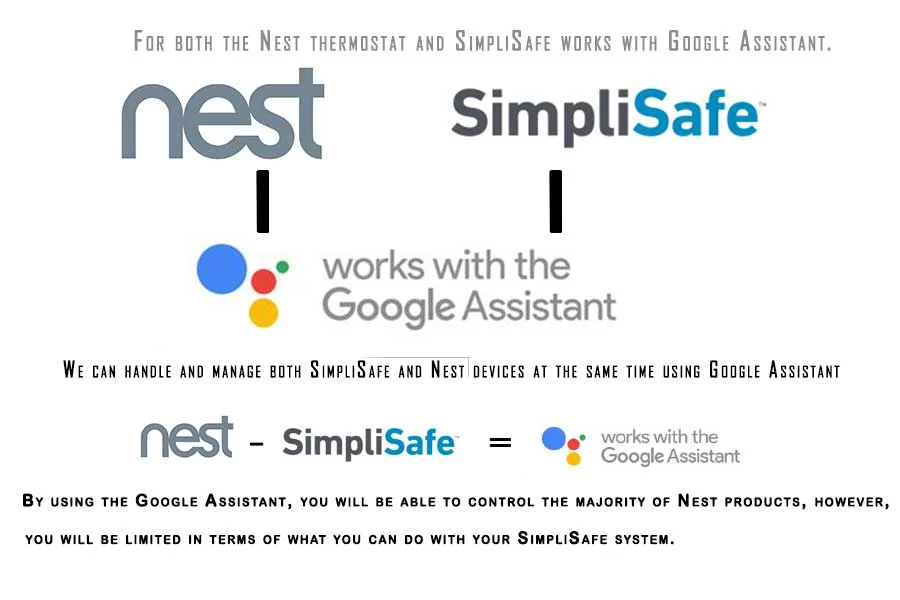 Nest Thermostat Price: $168.92
For both the Nest thermostat and SimpliSafe works with Google Assistant.
At the same time Google owns Nest, and of course, Nest products still work with Google Assistant.
So can we handle and manage both SimpliSafe and Nest devices at the same time using Google Assistant?
If you have a smartphone, a smart TV, or a Google-Assistant-enabled speaker, Google Assistant is a virtual assistant that can be voice-controlled.
By saying Hey, Google" or Ok, Google", Google Assistant is enabled and the tasks provided to it will be performed. You can manage your smart home devices, search online for details, and more by using your Google Assistant.
The problem is that SimpliSafe works with the Nest thermostat, but there are other Nest products that people can purchase, too, which do not work with SimpliSafe.
So by using the SimpliSafe system alone, you will be limited to managing only the Nest thermostat.
By using the Google Assistant, you will be able to control the majority of Nest products, however, you will be limited in terms of what you can do with your SimpliSafe system.
SimpliSafe Free vs Standard Vs Interactive Subscription Plans:
SimpliSafe come with three such plans. One is a free plan while two others Standard and Interactive are paid plans.
But with the first two plans i.e, No subscription and Standard, you could not be able to integrate other smart devices to SimpliSafe. If you need nest integration and other smart devices, then you will have to go with interactive plans which cost around $24.99 per month.