In this Modern era having a security check is an important problem. If you are also having trouble in managing the security of your home and office then you are at the right place. Adorcam provides you best security footage with play back video option and motion triggered recording.
So, even If you are away from your office or enjoying vacations and want to have a complete check on what is going on in your home and office, you do not have to worry, Adorcam App will keep you updated on your mobile phone with all the important videos and also notify you if something unusual happens.
Adorcam is an application specifically built for P2P IP series digicam collection which connects your security cameras to your mobile phone. Its users can watch the real time videos from their IP cameras by entering their user's name and passwords. Adorcam has very easy and brief features here is a complete guide for Adorcam.
Contents
A Adorcam app Complete Guide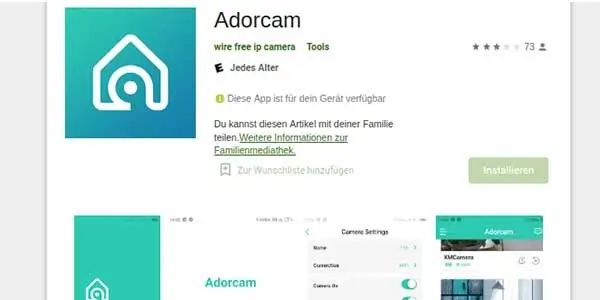 Adorcam
Adorcam is a A4 Smart IP Camera with Battery
Packing list
MODEL: A4 Camera
What is in the Box?
1x camera, 1x bracket, 1x screws
1x USB cable, 1x Quick User Guide
How do I setup my Adorcam?
Start the camera
To turn on the camera, press the power button for 5 seconds, if the light of indicator is on it shows that camera is on.
Connect Adorcam camera to phone
Please confirm the camera status before connecting Adorcam camera.
Slowly flashing red light indicates that device is waiting for Wi-Fi setup. Make sure that the indicator of camera is flashing slowly in red. If not, please reset the camera. Reset Operation: press the power button twice.
Click Add Device > Battery Camera, enter your Wi-Fi name and password and make sure that both are correct because the camera only supports 2.4G Wi-Fi, So confirm that either your Wi-Fi is 2.4G or 5G. Then install the application by following method
How do I setup my Adorcam for Android?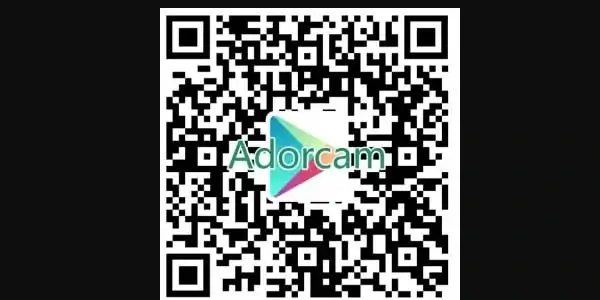 Search "Adorcam" in Google play store, then download and install the app or you can click here to download Adorcam App directly and scan the QR code displayed by the app to the camera.
How do I setup my Adorcam for IOS system?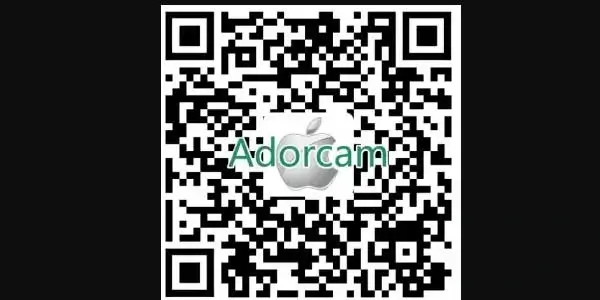 Search "Adorcam" in Apple store, then download and install the Adorcam app or you can click here to download Adorcam App directly and scan the QR code displayed by the app to the camera.
Place the Adorcam lens directly to the QR code and make sure the distance is not more than 5-8inches. When the QR is successfully scanned a tone will be heard, then click on "next" and wait until the camera connects to wifi.
After the successful connection to network name the camera and find a good spot with good wifi strength and click on "Finish" and it will eventually show in device list. Select one camera to play and enjoy your real-time video.
NOTE: When running app for the first time please allow these 2 permissions.
Permit your Adorcam to use both cellular and wireless LAN if not. (Function: It would not be able to add IP camera).
Permit your adorcam to get push messages from system (Function: phone will be able to receive alarm push when the camera triggers motion detection).
Register Account:
New users have to register their account by using e-mail, click on "Register" and follow the steps to complete the process. once the registration is complete you can log into your account.
Insert TF card
Insert a TF card to record motion is detected videos and for playback. (card is not included in device, it supports maximum of 128GB TF card).
Power on the camera
To turn on the camera press the power button and hold it for 5 seconds if it doesn't turn on please plug in a DC5V 1A/2A phone adapter and charge for15min first. Note that the adapter is also not included in the packing.
Why can't Adorcam camera scan the QR code?
If your Adorcam can not scan QR Code then try following options.
Check if there is any protective film on the lens and remove it.
Make sure the lens on the camera is clean and free of dirt.
Make sure the QR code is visible on your screen (you may need to increase the brightness of your phone)
Aim the lens of the camera directly at the QR code, and hold your camera 5-8 inches away
Adjust the angle of the phone or the camera until a tone is heard
If still camera cannot scan the QR code then make sure that your Wi-Fi user and password are correct and generate the another QR and then scan it or reset the camera and try again.
Failed to connect to Adorcam camera:
Sometime, Adorcam camera cannot connects to your Wi-Fi device if you are also facing the same problem then these points can be helpful to solve your problem.
Please check if the WiFi user name and password are correct.
Check if the Wi-Fi is 2.4G
Move the camera closer to the wireless network router
If it is still unsuccessful, please press the power button twice to reset the camera and try again.
More detail troubleshooting topic against this camera available incase issues unresolved after applying above techniques.
Adorcam for PC:
Adorcam App is specifically built for the Adorcam camera series. So, there is no need for complex setup or router settings.
Download Adorcam for PC
Adorcam app generally does not support PC software, but you can install and use the app on your PC to use Adorcam camera. Here is a simple step-by-step guide so that you can understand how to use Adorcam on a PC with Windows or Mac.
Download Android Emulator
All the systems need Android emulator to install the Adorcam App except window 11 and M series chip mac as they can install the mobile app directly.
Windows Android Emulator
BlueStack is An Android emulator and recommended for window PC.
Download link: https://www.bluestacks.com/download.html
MAC Android Emulator
MAC computers are recommended to install Nox emulator, Nox is an Android emulator but can be used for Mac.
Download link: https://www.bignox.com/
Install Adorcam app
Once the installation of Android emulator is complete go to your google play store in the emulator and install the Adorcam App.
Or you can download Adorcam APK here and drag the APK to Android emulator directly after downloading, it will be installed automatically.
Use Adorcam for PC
Further steps for setting up your application in PC are same as app.
Device Menu
1. Play
2. Share
3. Snoone Alerts
4. Playback
5. Settings
6. Camera Name
7. Battery Volume
8.WiFi Signal
9. Disarm Mode
10. Motion Detection Off
11. Camera Time
12. Messages
13. Help
14. About the app
15. Devices
16. Events
17. Security
18. Explore
19. Bit rate
20. Record
21. Snapshot
22. Hold & Speak
23. Audio
24. Menu
25. Events
26. Night Vision
27. Sound Alarmed
28. Settings
29. Close
Camera Settings Menu:
| | |
| --- | --- |
| No. | Camera Settings |
| 1 | Battery Volume |
| 2 | Camera Name |
| 3 | WiFi |
| 4 | Camera On |
| 5 | Auto Night Vision |
| 6 | Snooze Shortcut |
| 7 | Power Manager |
| 8 | Motion Detection |
| 9 | Audio Settings |
| 10 | Time Settings |
| 11 | Video Storage |
| 12 | Device Info |
| 13 | Mounting Guide |
| 14 | Restart Device |
| 15 | Remove Device |
Share Video to Friend
To share a video with your friend, go to menu and click on share option, select permission and connected cameras then enter friend's account to share.
NOTE: first make sure that your friend has registered account.
Appendix:
LED Status Description
| | | |
| --- | --- | --- |
| No | Indicator description | Camera status |
| 1 | No light | Sleep / shutdown |
| 2 | Red light solid on | In charging |
| 3 | Red light flashes slowly (once every second) | Awaiting for WiFi connection |
| 4 | Fast red light (multiple times a second) | WiFi connecting |
| 5 | Blue light solid on | Alarm recording |
| 6 | Blue light flashes slowly (once every two seconds) | Camera in live view status |
| 7 | Blue light flashes quickly (multiple times a second) | Upgrading status |
Trouble Shooting Sheet
No.
Description
Solution and operation
1
Unable to connect

Check your WiFi name and password
Ensure your WiFi is 2.4G HZ, not the 5G HZ WiFl.
Ensure your camera and phone are close to the router

2
Reset

Press and power button twice Hear one tone.
The red light turns to flash slowly

3
Change to a new Network

If the camera is online, you can select one new WiFi, input password to change;
If the camera is not online, reset the camera and connect it to new wifi.

4
Failed to add Device
Please enable the Adorcam app cellular data on in mobile settings
3
No Alarm Push
Please enable Adorcam app notification in mobile settings
6
No Alarm Video Record
Please insert TF Card
Adorcam Customer Service
If you have any queries and concern about the policy of Adorcam you can e-mail at support@adorbee.com.
Frequently Asked Questions:
How can I download Adorcam?
Adorcam For PC
First download Blue stack for PC for free and install it.
Then go to play store and search for Adorcam Official app and download it. For further details click here
Adorcam for Android
For android you to download adorcam app
First go to Google play store
Search Adorcam app
Install it and start using
You can also download adorcam app by clicking on this link.
Adorcam for iPhone
To download adorcam app on your iPhone
Go to Apple play store
Search for Adorcam app and install it.
You can also download adorcam app by clicking here.
What is Adorcam App?
Adorcam is an app which connects your surveillance cameras to internet network for the live monitoring of your security videos and motion detection. Here are some main functions of adorcam.
Share video images
Real-time video playback
Time and message reminder
Playback image inspection
How do I reset my Adorcam?
To reset your Adorcam press the power button twice and you will hear a sound which indicates that reset is successfully completed.
Home Automation

>>

Other

>>

Software & Apps

>>

Adorcam app Complete Guide