Here Is a Quick Guideline of How to Connect Amazon Fire Stick Remote to TV
HDMI Port on your TV – Either connect an HDMI cable from the box to the TV, or connect the HDMI connection on the device itself to an HDMI port on your TV.
Micro USB connection for power– The device will come with a Micro USB cable and power adapter that needs to be connected for the device to turn on. If your TV has a powered USB port you can use the Micro USB cable to connect directly to that. However, it's recommended to connect this to a power outlet with the adapter.
There are Two Methods how to connect Amazon Fire Stick Remote, but if you want to connect a fire stick device to Hisense Roku TV, you need to see this topic.
Through HDMI Port
Connect the Firestick either directly to the TV's HDMI port or through an HDMI cable. Verify that the Firestick is recognised by the TV before attempting to connect the remote.
Using a USB Port
When connected to a TV, the Fire TV Stick can be powered via the USB port. Connect the Firestick to your device using a Micro USB connection. Start the TV up and change the source to either HDMI or USB. Now the Firestick will begin loading on your TV, and you'll be able to watch it. After that, you may use the Firestick with your TV by pairing the remote with the screen.
It's time to connect the Firestick's remote to the TV. Please read on and carry out the instructions given:
For the LED light to blink, press the Home button for ten to twelve seconds. This indicates the remote is actively scanning the area for a TV or other electronic equipment to control.
The Fire TV remote's finest feature is its instant ability to pair with any nearby compatible device. After it's been synced, the remote's three blue lights will begin to flash.
When the remote connects to the Firestick, you will see a message on the screen that says "New Remote Connected"
If it doesn't work the first time, release the home button and try again. Try moving closer or further away from the Firestick. If you cannot use the remote, it is due to the CEC technology. However, it also has a solution: you need to turn on your Fire TV stick and the TV.
How to Turn CEC Device Control on Firestick?
Select the gear icon on the Firestick remote, and then select the Display and Audio banner.
Pick HDMI CEC Device Control from the menu that appears. A window will suddenly open.
If the HDMI CEC Device Control is turned off, you must activate it.
Your Fire TV Stick is now all set, and you need to turn on CEC settings on your TV. I've explained the entire process below۔
Find your HDMI-CEC Settings.
This option is going to be different from one TV to another. In some cases, it may be under Input Settings, or System Settings, or something similar. Also, each TV brand has a different trade name for HDMI-CEC. Here's a list of TV brands and their associated HDMI-CEC trade names.
AOC: E-link
Hitachi: HDMI-CEC
LG: SimpLink
Mitsubishi: Net Command for HDMI
Onkyo:Remote Interactive over HDMI (RIHD)
Panasonic: HDAVI Control, EZ-Sync, or VIERA Link
Philips: Easy Link
Pioneer: Kuro Link
Runco International: RuncoLink
Samsung: Anynet+
Sharp: Aquos Link
Sony: BRAVIA Sync, Control for HDMI
Toshiba: CE-Link or Regza Link
Vizio: CEC
Enable HDMI-CEC. Once you find the appropriate setting in your TV's settings menu, enable HDMI-CEC. Most TVs have it turned off by default. Once enabled, you can use your TV remote to control many devices, including your Amazon Firestick, or even a PlayStation 4.
Methods for Activating Your TV's CEC Features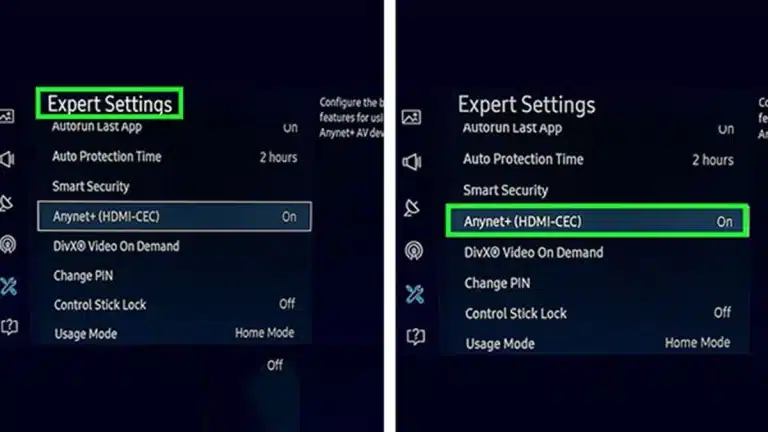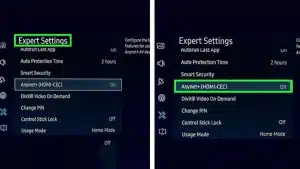 To access the TV's settings, press the menu button on the remote. Select the System Settings menu, then HDMI CEC Control. (Any of the above-mentioned CEC jargon could appear on your TV. Choose it, and activate it. If your TV supports HDMI CEC, after activating it, you can set it to Always On. Now its time to program a firestick remote..Click here Frequently Asked Questions:
How to Connect Sharp TV Remote to Firestick?
Before connecting an Amazon Fire Stick to an HDMI port on your TV, you must enable HDMI CEC on the TV. Once you've confirmed that your TV recognises the Fire Stick, you can use the TV remote to navigate through your media.
How to use your phone as a remote for a Firestick?
Follow these steps to use your phone as a remote for a Firestick:
Connect your smartphone to the same Wi-Fi network that your Firestick is connected to.
Open the Fire TV app on your phone and choose the device from the list that appears.
Follow the instructions on the screen and use the on-screen controls or the keyboard to control the chosen Firestick device.
Home Automation

>>

Brands

>>

Amazon

>>

How To Connect Amazon Fire Stick Remote To Tv